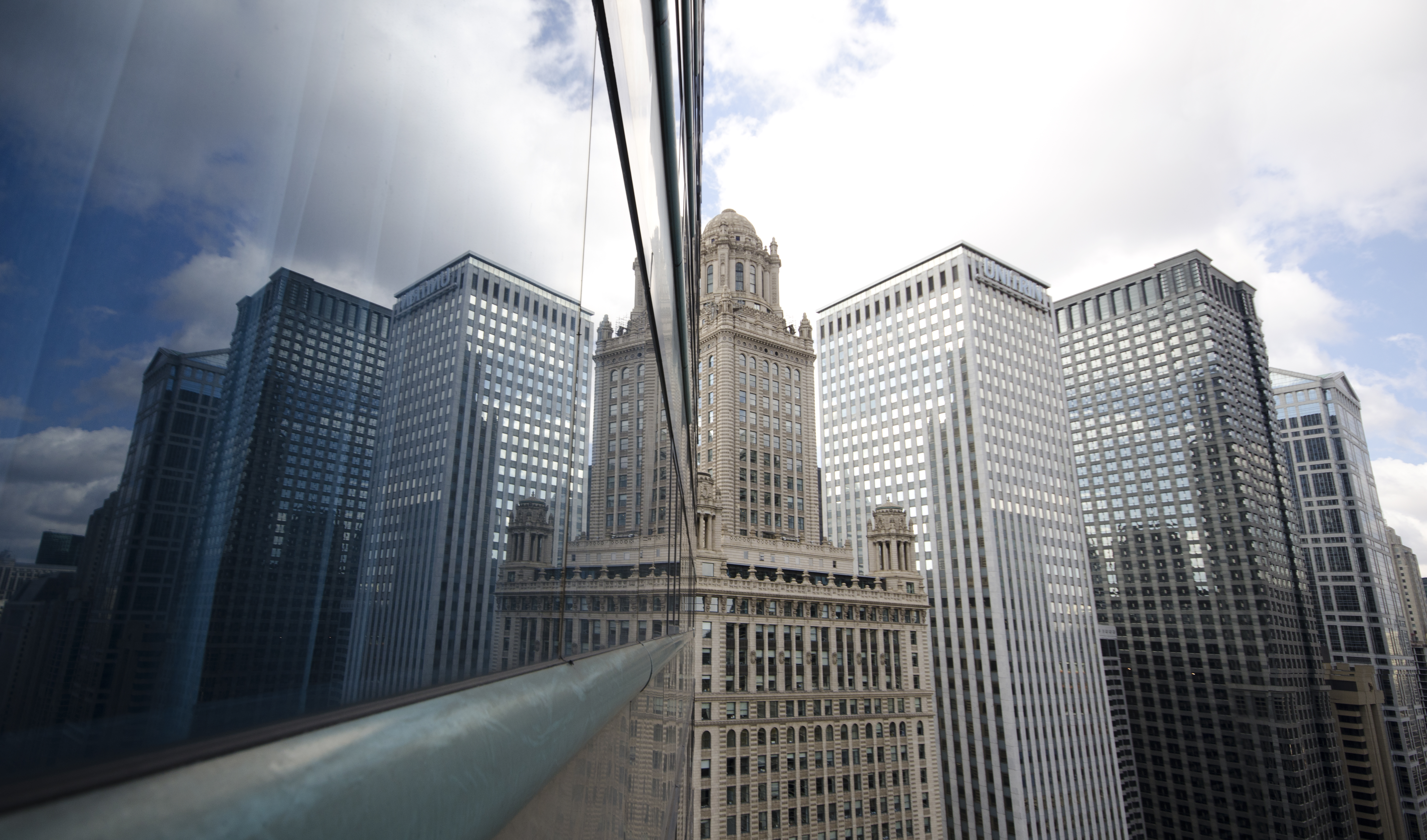 I think photography feels new every time I look through the viewfinder and see the world from a different perspective.
I've already mentioned my proclivity for taking photos of up, but when we were on the 30 something floor of Hotel 71 in Chicago, it hardly seemed necessary. Instead, I found myself sticking my camera out the window.
I really really really like this photo.
But my love of Chicago might make me biased.