I am a dark beer, red wine, Pepsi or cold milk drinking girl. I am intimidated by liquor solely because I do not know what I like or what to order.
Lori is the perfect enabler for a girl like me. She introduced me to creamy limoncello at the very first CMH Dinner Club dinner and I was in love. Seriously.
I may be intimidated by mixology but I am not shy about making anything that ends up in a Ball jar.
After that night, I made a few batches that I never quite got around to giving away as Christmas gifts and I worked my way through them quickly (with a little help from my friends and family). I heard Lori talking about her experiments in making new cellos (pumpkin and ginger) and started thinking of any possible way I might improve on this beautiful drink.
Hey! It is blood orange season!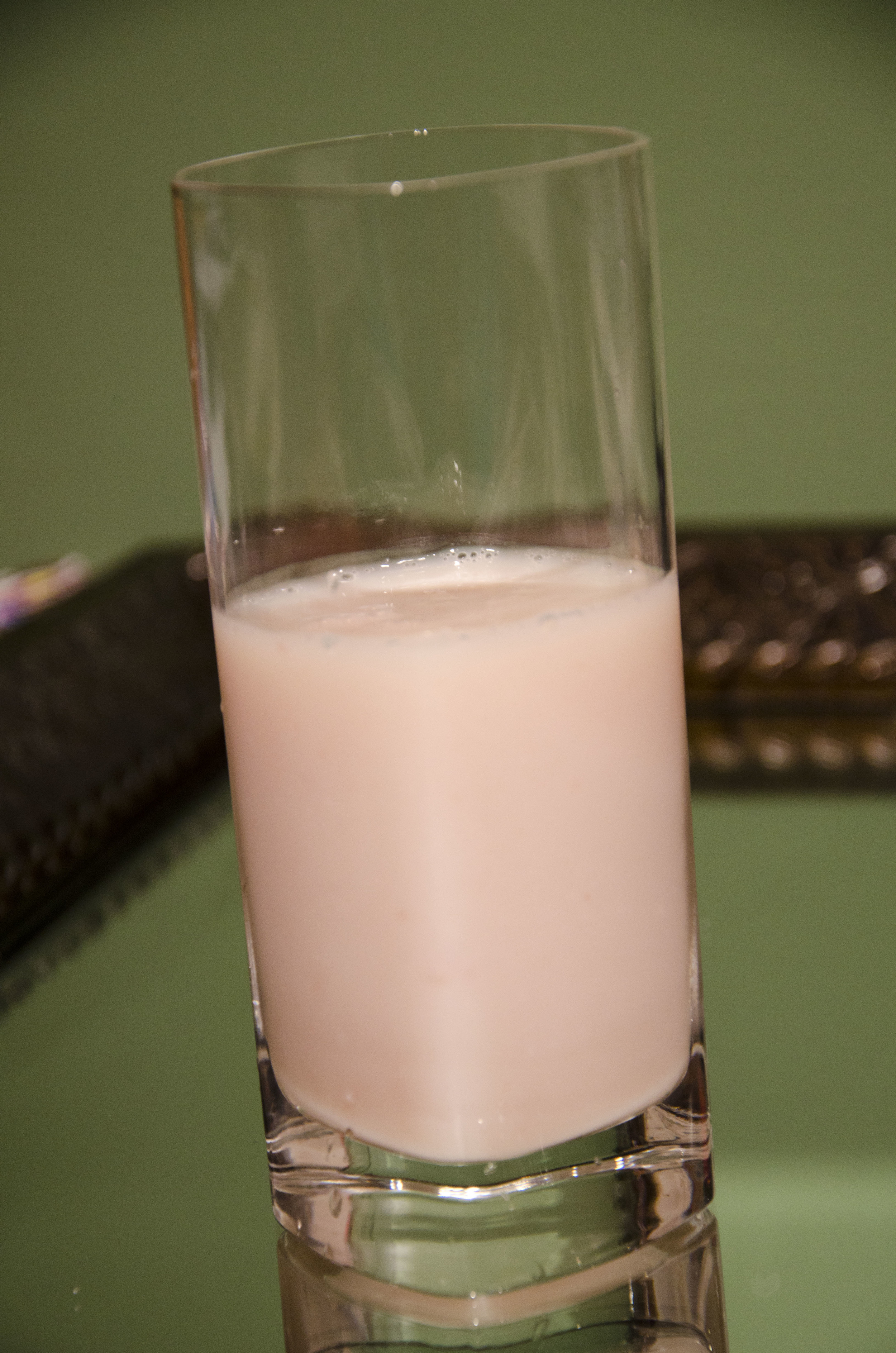 This might not look like the most delicious thing drink but it is: not too sweet, excessively drinkable and more than a bit like an alcoholic Dreamsicle (or is it Creamsicle?).
I haven't started cooking with it yet, although Lori and NPR have told me that I should try. So, that is on the to do list. First, I must put in an order for a case of blood oranges...
Blood Orangecello
Recipe adapted from NPR's creamy limoncello
8-10 blood oranges (or any citrus fruit)
5 cups pure alcohol*
1 half gallon whole milk (I suggest Snowville Creamery Whole Milk because you can taste the difference.)
5 pounds sugar (10 cups)
1.5 oz whiskey
1 teaspoon pure vanilla extract
*NPR used Everclear. I used cheap-ish vodka that I ran through a Brita filter 3 times. Yes, I know that this will not make it taste like good vodka but it does make it smoooooooth like those more pricey vodkas. My thinking: Taste is not going to be a problem with this drink. Some alcohol will cook off in the process; if you want a strong end product, start with a strong liquor.
Peel oranges being mindful to minimize the amount of pith (white part of the peel). More pith = more bitterness = sad face.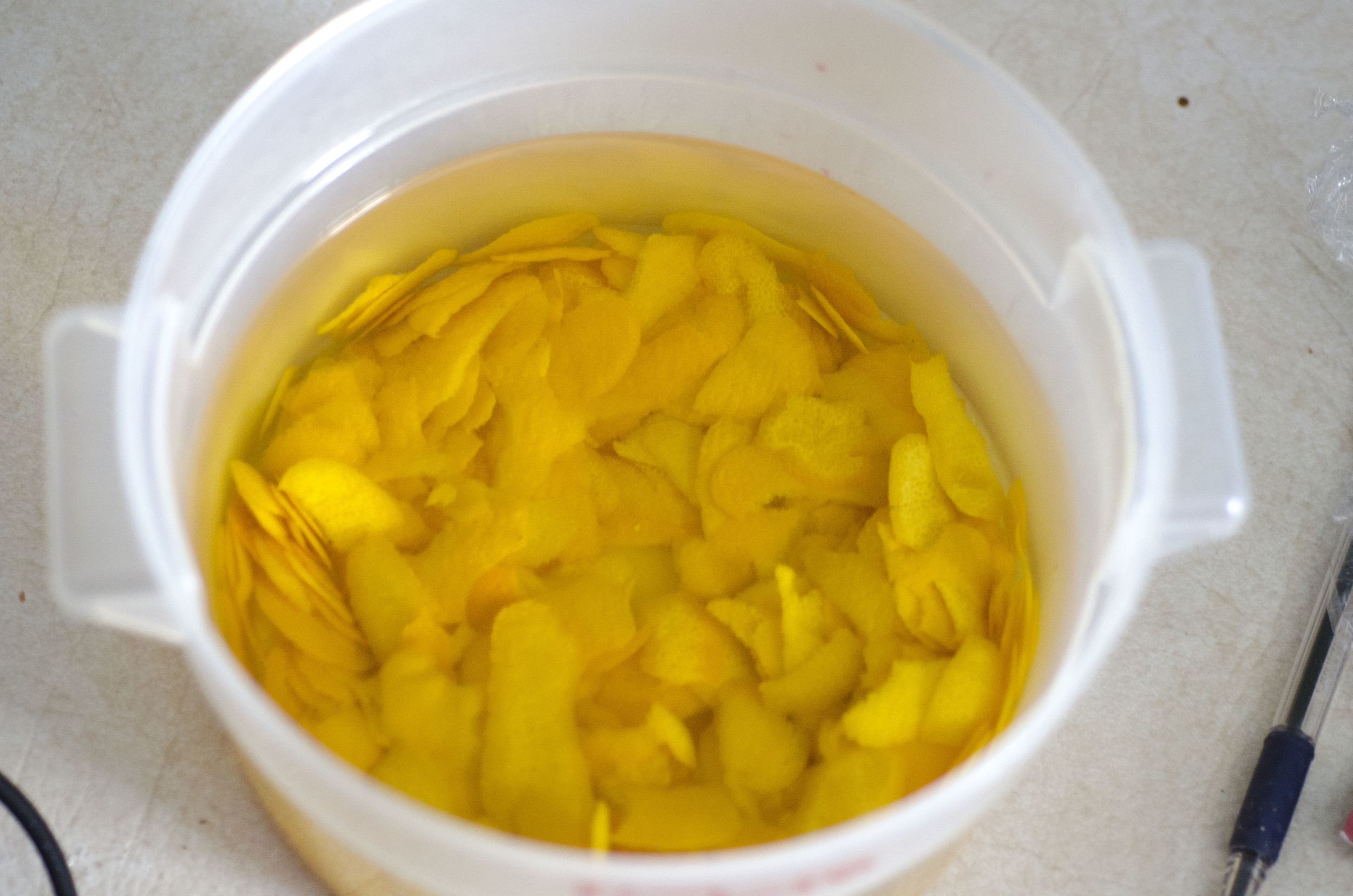 Optional: Juice the peel-less oranges. I cooked the juice with a couple tablespoons of sugar until it had reduced by half so that I could add it to the finished cello. If you don't want to do this, segment the blood oranges and toss with lettuce, shallots and Little Rosie's dressing (available at the Hill's market). You win either way.
After a week (or two), strain the orange alcohol and discard the peels.
In a large, heavy bottomed saucepan, combine orange alcohol, milk, sugar, whiskey and vanilla. Bring to a boil. Reduce heat and lightly simmer for five minutes while stirring continuously.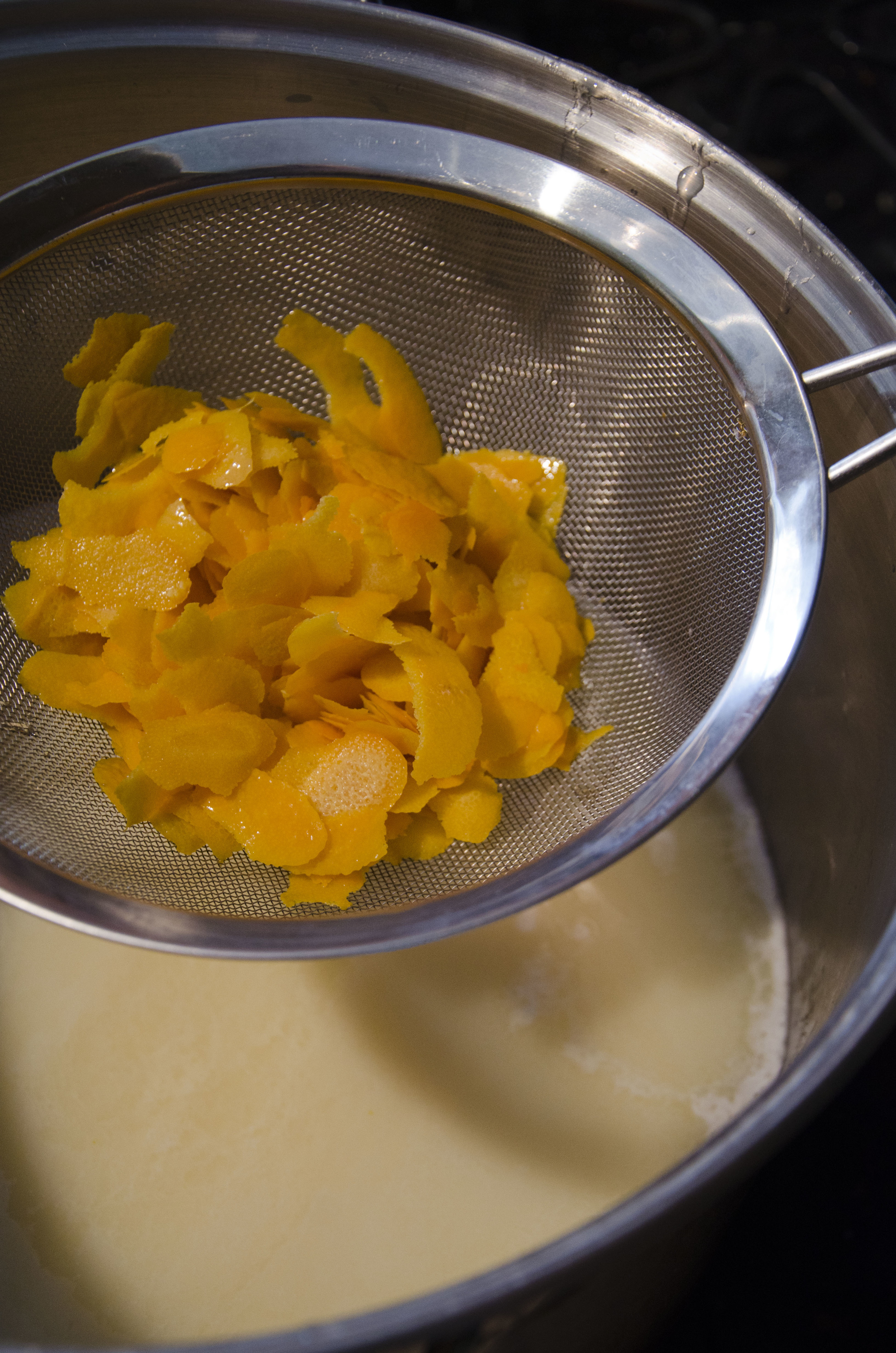 Skim the foam/skin from the top of your creamy cello (discard the foam) and strain your cello into jars.
Freeze. Keep your blood orangecello in the freezer when you are not pouring a glass to drink.
You can stop here and have a lovely white (almost pale blue) velvety drink or you can add the cold blood orange syrup into your very cold orangecello. You might end up with that Mylanta looking drink, but that added orange flavor really pops when you add any mixers to your glass. (After adding the syrup, you may want to restrain the cello if the added acidity results in any separation of the milk.)
When pouring my drink, I prefer 1 part cello to 1 part club soda. It can be sipped straight up (remind yourself to sip this smooth drink slowly), used for cooking (icing a plum cake, for example) and although I have no experience doing so, I am sure that you could use this in other mixed drinks.
Hurry up. Blood orange season will be over in a month.
(Some photos were taken by my favorite drinking and kitchen experimenting partner, Paul. He would like you to call this drink a blocello.)