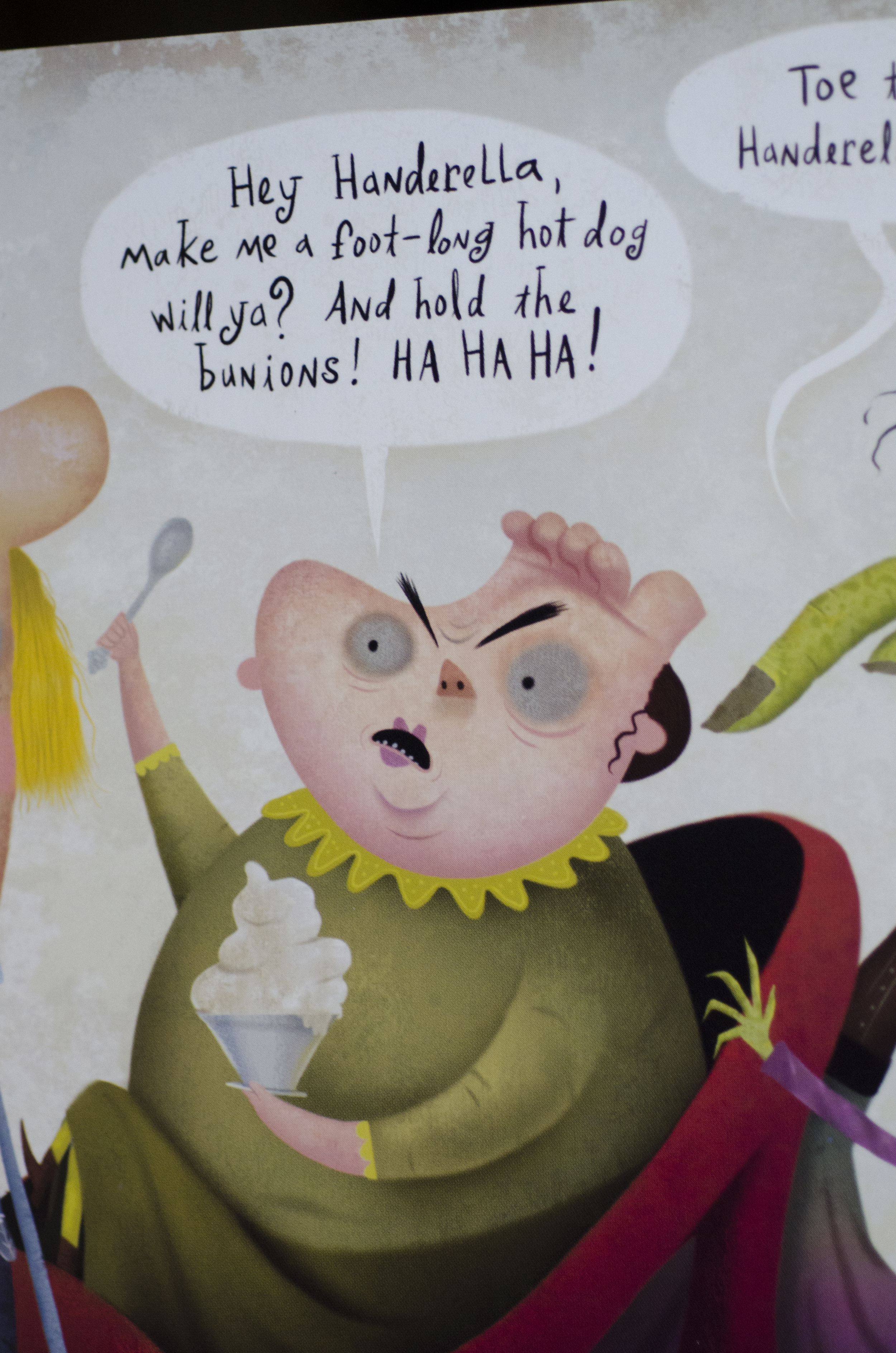 An entire kids' book full of fairy tales
adapted to hand and feet puns?
Yes, please.

The scoop on Knuckleheads:
3 year olds will understand that this is silly, but many of the puns will only be appreciated by the older reader or parent.
I purchased this book and did not receive it from a publisher.