I'm trying to get rid of all of that stuff that is taking over my house, my thoughts, every flat surface in my world, my sanity. When I wanted to go to the gym today, I couldn't find any shoes to wear but I did find all of these: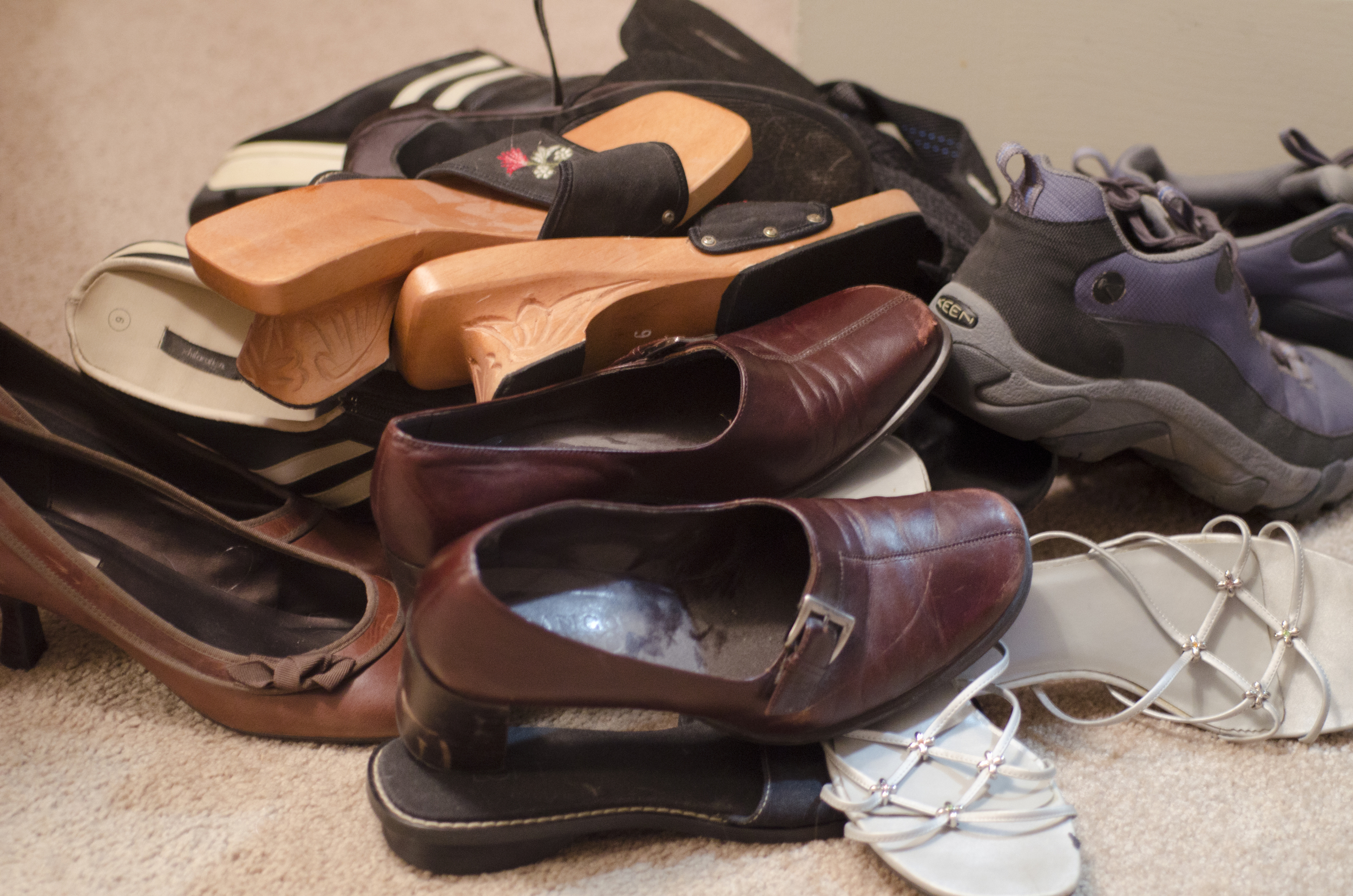 Since none of them fit (perhaps they never did or possibly the process of growing babies made me outgrow them too soon), they are going away.
Need a new pair of shoes?
Let's meet the ladies (covered in dust)...

From left to right, top to bottom:
A poor choice for long catering days (Franco Santo)
My favorite little lovelies that never quite fit (Steve Madden 8.5)
Job interview shoes (Ann Taylor 8.5)
At some point, I must have wanted to be taller than any potential date (xhiliration 8.5)
The bridesmaid shoes (8.5)
The fall-back sandals
The never worn Tevas (9)
The Chacos that were carried up mountains but only worn once
The Keens (9)
I have no idea why I originally bought these, but used them to paint outside (9)
The shoes that match the too-short dress - neither saw the dark of night or light of day (9)
I will not miss them or the 4 pairs of shoes that went straight into the trash (including my high school graduation sandals).
I will miss the feeling that I had shoe options: there are only 6 pairs of shoes left in my closet.