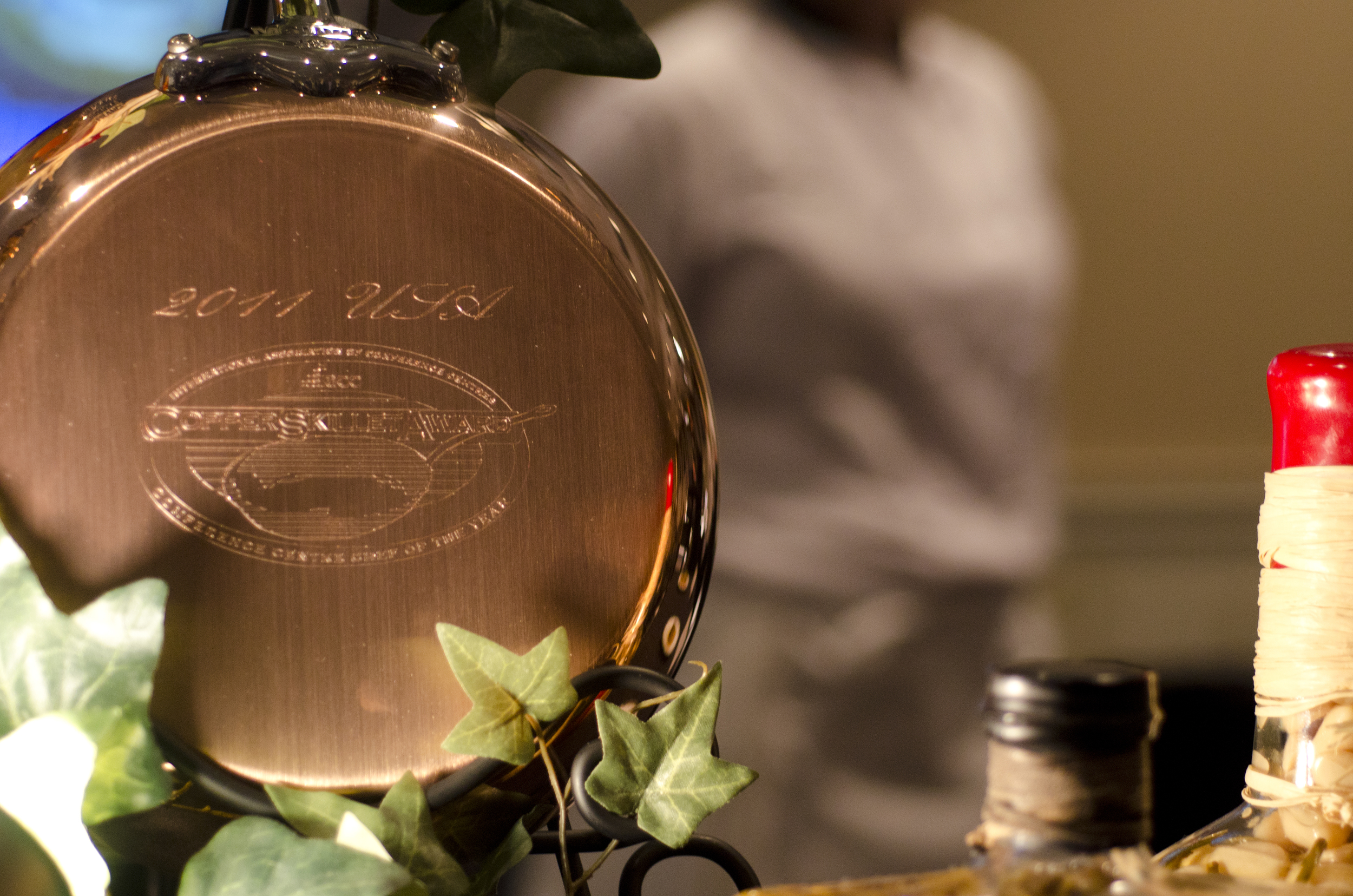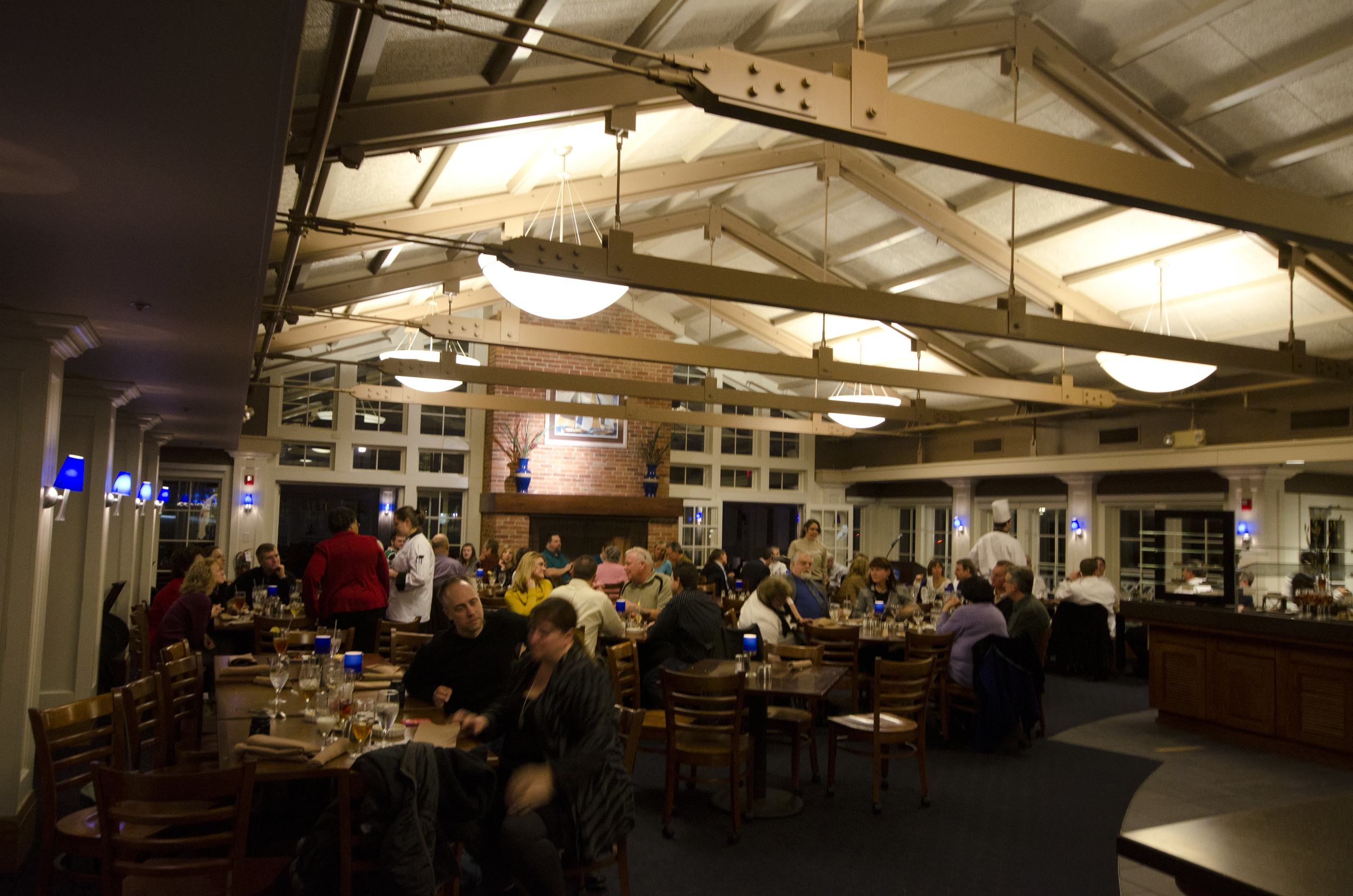 I stare at the big green lawns of The Conference Center of NorthPointe every time I get stuck at the stoplight at routes 23 and 750. Beyond that, I didn't know a thing about NorthPointe before this evening. I expected a fairly generic conference center but was pleasantly surprised by the digs. The planners of this competition did an excellent job of showing off their facilities. Each stage of our evening was held in the perfect venue: a living room type atrium for the cocktail reception; a conference room with a beautiful exposed brick wall for the competition; this cafeteria for an inviting buffet dinner. Doesn't it have that lovely ski lodge feel? I snooped around and found an indoor gymnasium and many guest rooms in the same building.
Back to the competition. Six chefs were presented with a mystery basket of ingredients that they would need to incorporate into a single entrée. This dish would need to be prepared, plated and presented to the judges in 30 minutes. As is the case with most culinary competitions (including the reality TV versions), the chefs had equipment and pantry items available for their use.
This competition differed from other mystery basket competitions in several ways.
The chefs did not need to use all of the ingredients from the basket. It was unclear whether they had to use a certain number or could pick and choose as they wanted. Perhaps they earned more points for each mystery item used? All conjecture.
They were given an additional 15 minutes to plan their dish prior to the competition. For a contest as short as this, the planning time is generally limited to 5 minutes or included in the cooking time.
There was no critique of the dishes offered by the judges. (As a former competitor I can say that the critiques are the most insightful and best continuing education you can get. As a spectator, this omission made me sad.)
There was an emcee providing some commentary throughout the competition. This guy: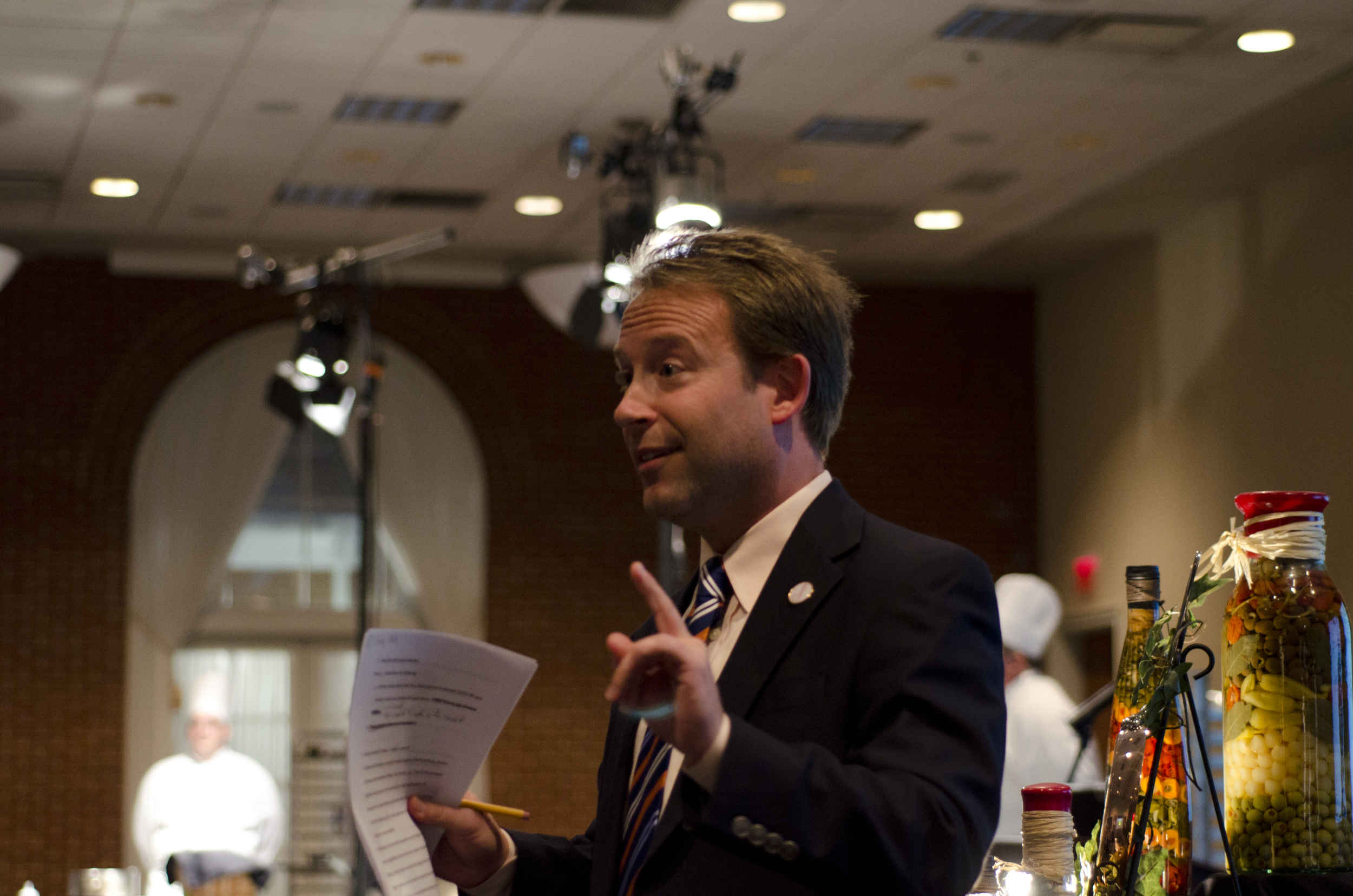 A crowd full of people doing this: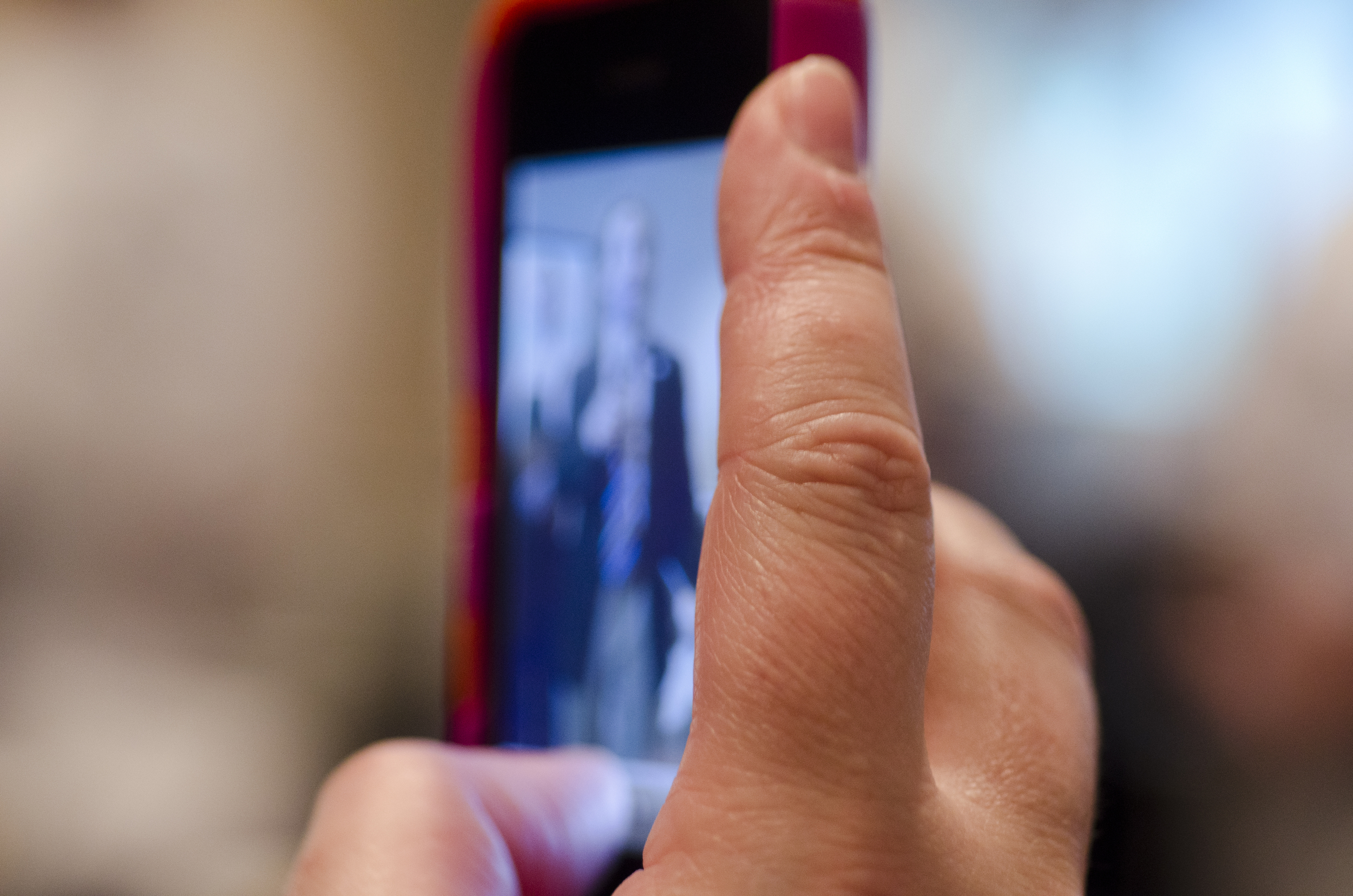 Why do these chefs do this? Go ahead and pick one:
Pride.
Accomplishment.
Bragging rights.
Self-hate.
Testing their skills.
World domination.
A free trip (?) to central Ohio in the middle of a freak white out.
They were tricked into it.
but only these chefs know the real answer: