When we last met, the Conference Center at NorthPointe had set the stage for the Copper Skillet Competition and the competitors were introduced and awaiting the reveal of their secret ingredients.
After much ado, the basket contents were revealed: cauliflower, red onion, zucchini, roma tomatoes, arugula, wild rice, couscous, lemons, chicken, shrimp, and fish. A bit overwhelming, indeed, until you remember there is no rule about how many ingredients need to be used in this competition.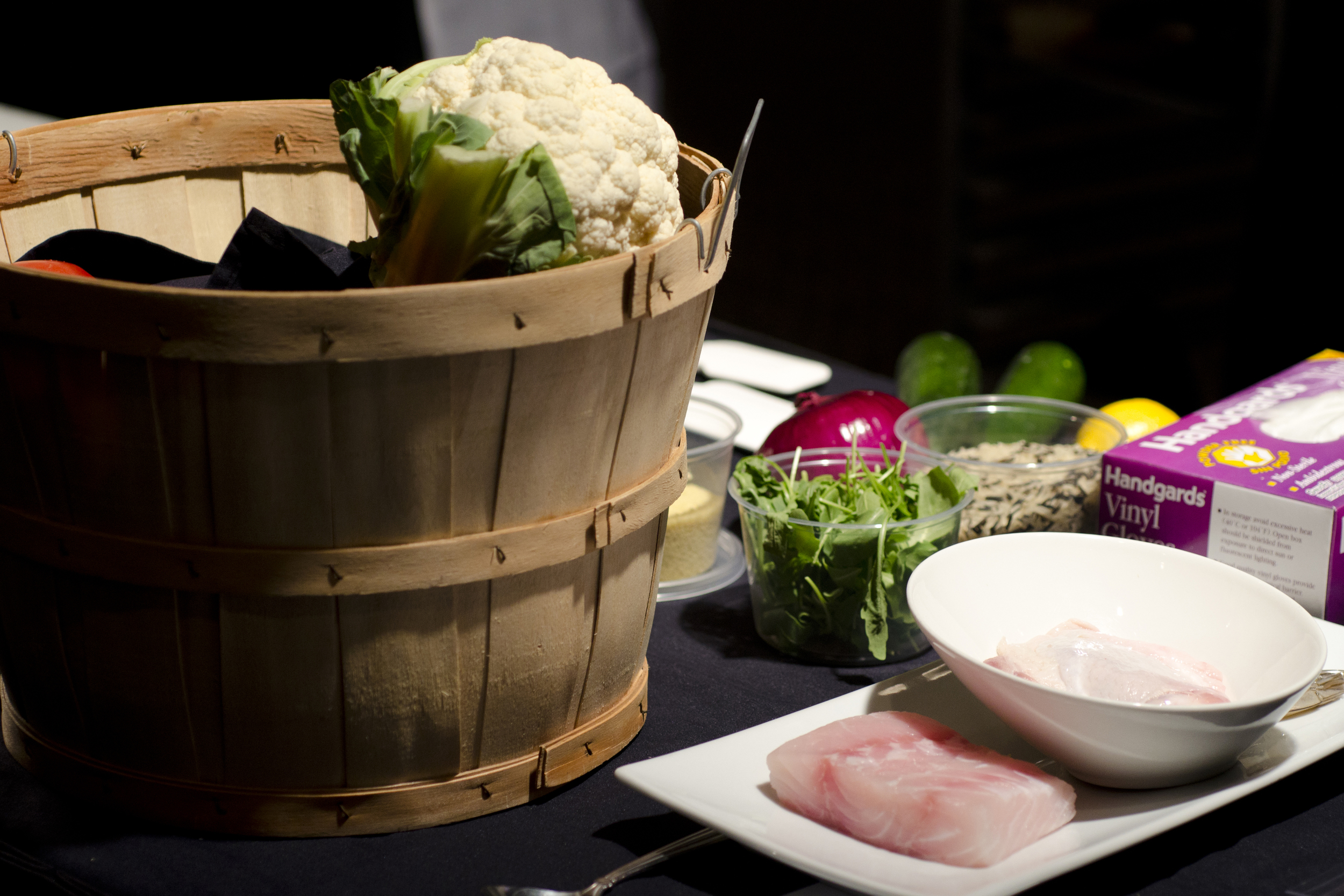 Insider tip: When preparing for a mystery basket competition (or for a mystery basket job interview), many chefs will come in to the event with a few entrée templates in their mind. These will be composed dishes that the chef has practiced, they know can be completed in the allotted time frame, and are flexible enough to allow for the mystery basket ingredients to be used. For example, a chef might walk into a competition with this possible idea for an entrée:
(Fish or other protein) in a Oaxacan black mole, paired with a (vegetable)-filled tamal, grilled (vegetable) salad, roasted onions and a three nut (and other possible ingredient) crunch.
In this composed dish, there are places to utilize a variety of ingredients that might show up in a mystery basket. This particular entrée was Rick Bayless's winning dish (for a non-mystery basket challenge) on Top Chef Masters: Hawaiian ahi tuna in a Oaxacan black mole, paired with a plantain-filled tamal, grilled nopal salad, roasted knob onions and a three nut crunch. It clearly won't be appearing in any 30 minute competitions.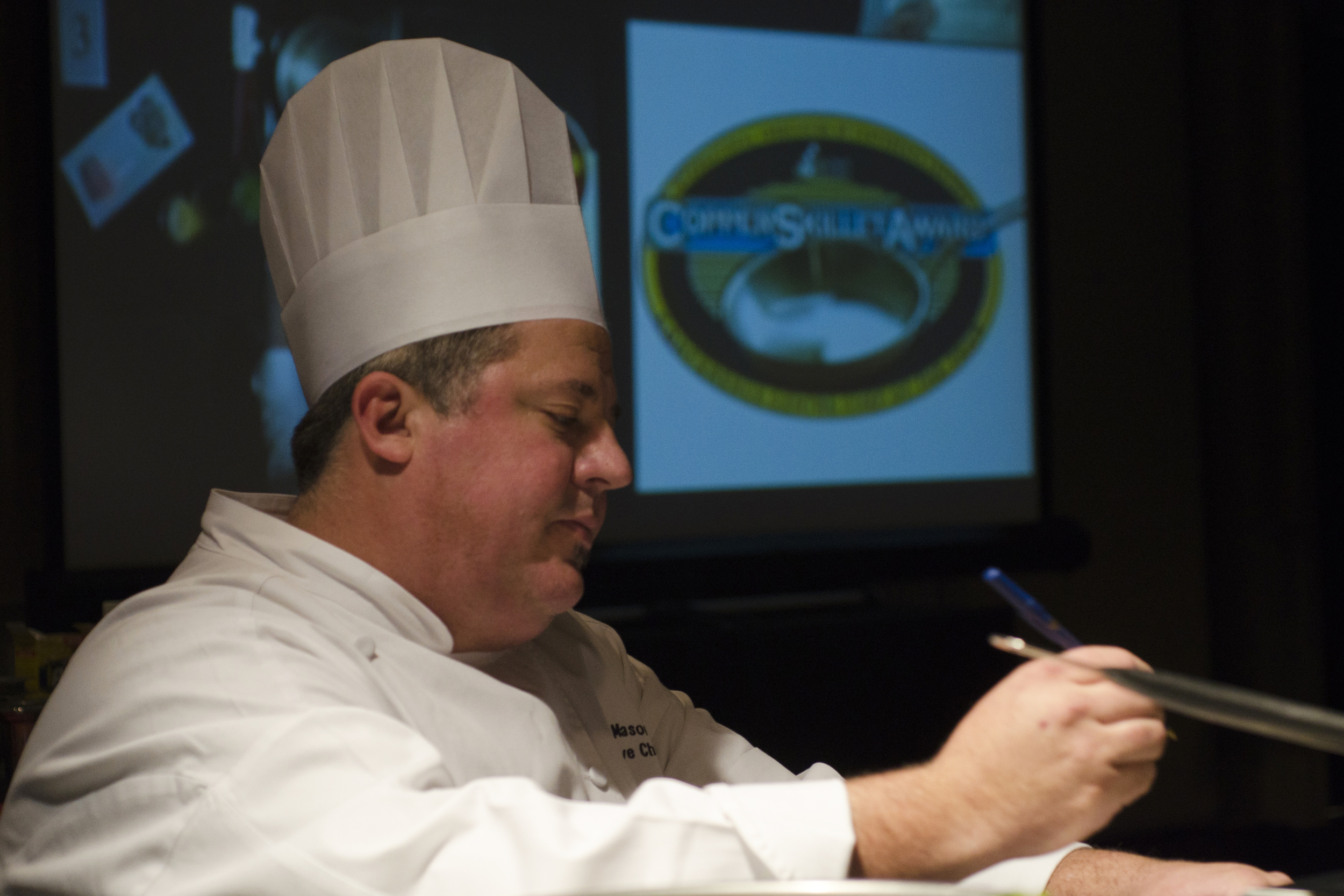 Once the baskets were revealed, there was a 15 minute period for the menu to be planned, prep lists to be made, stations arranged and spectators amused. The chefs seemed ready to compete after 5 minutes.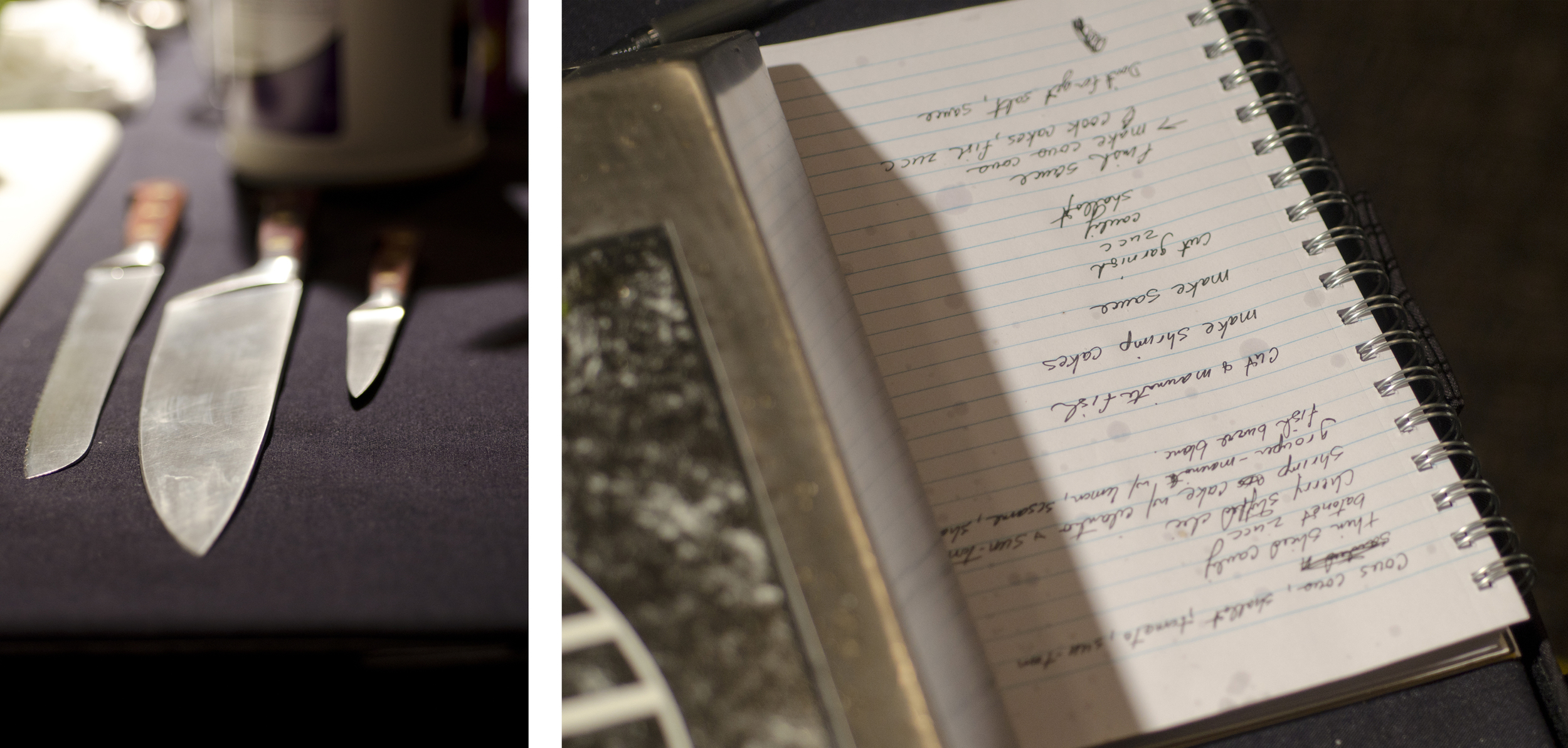 And then they were off...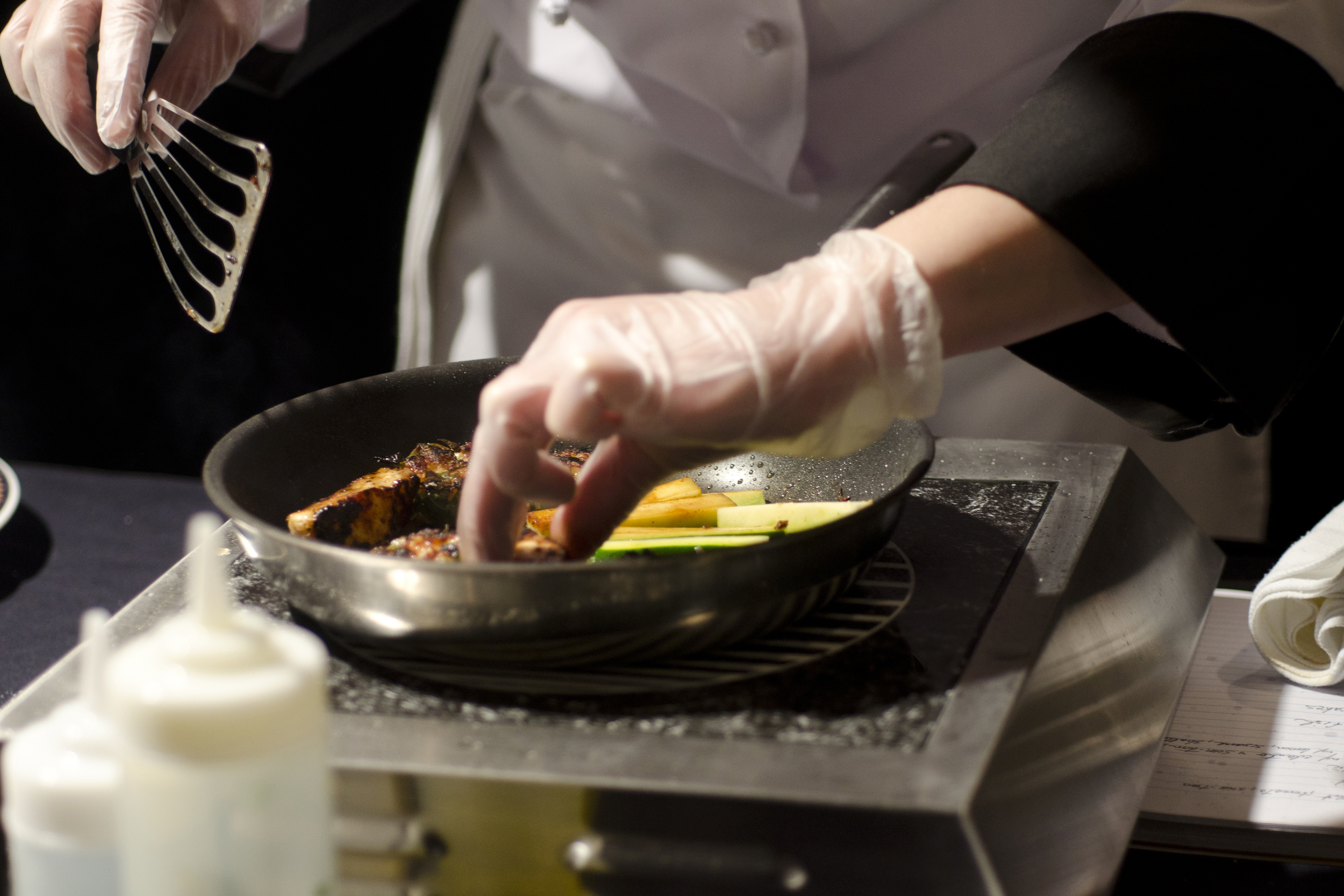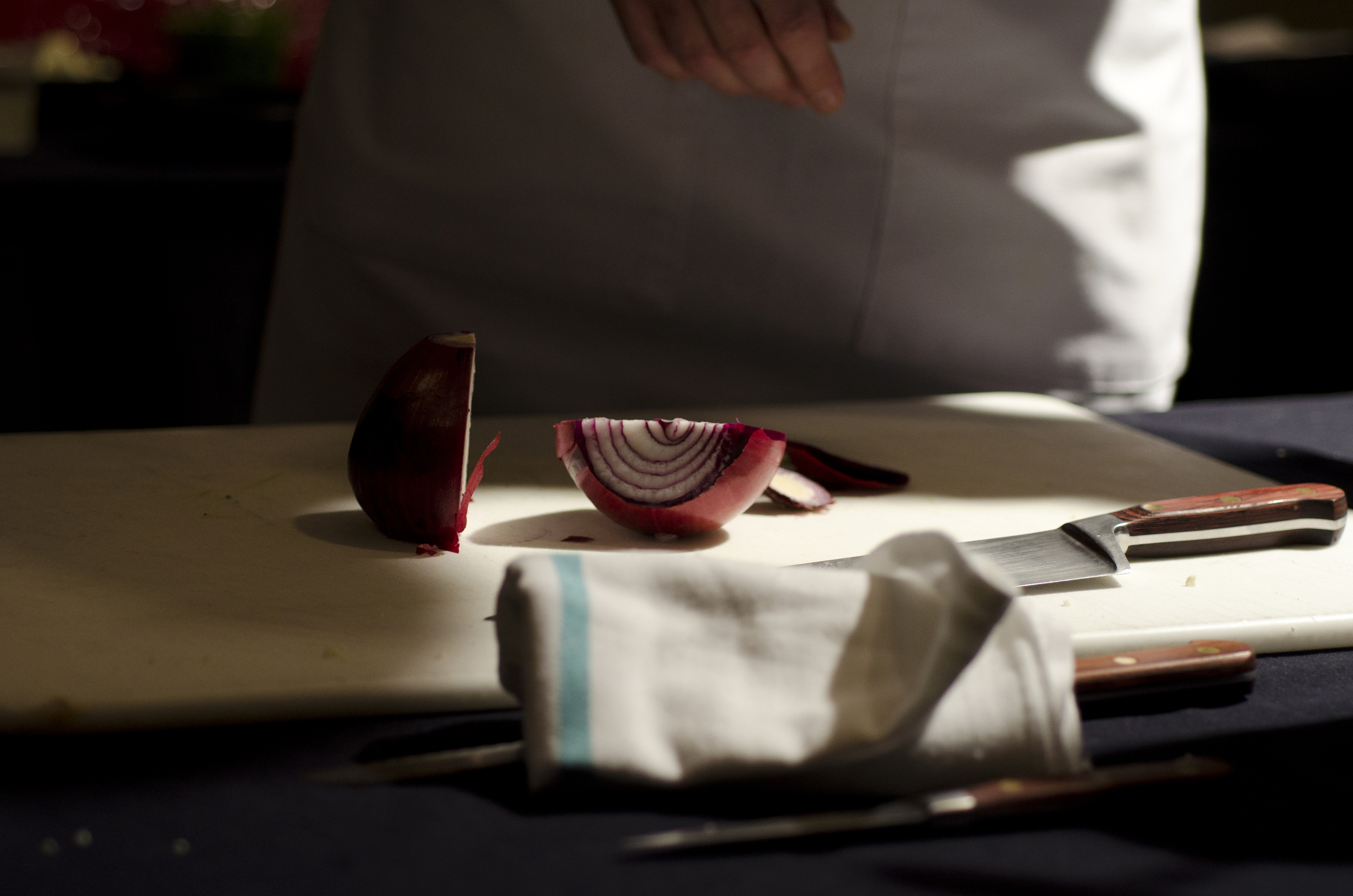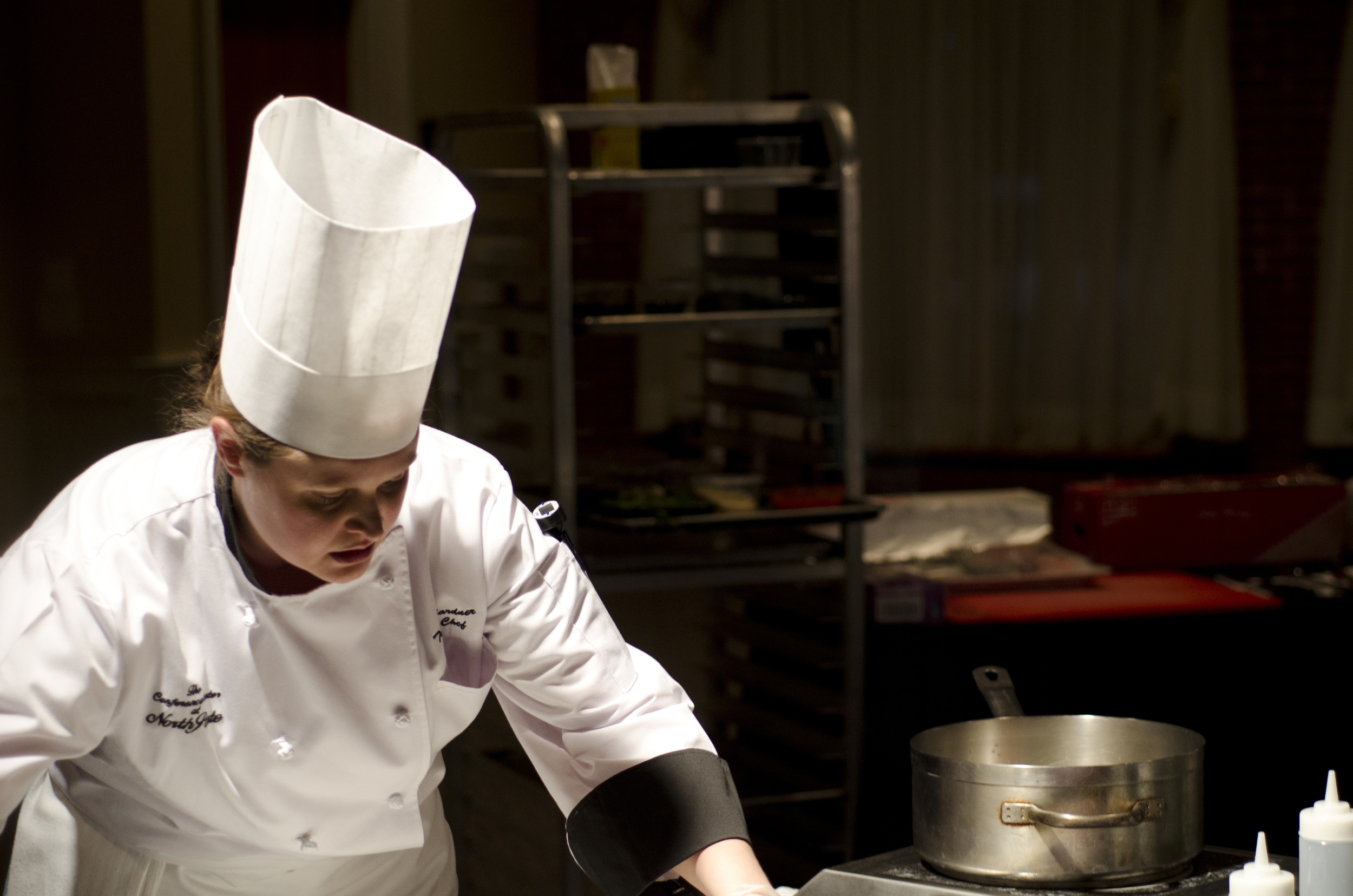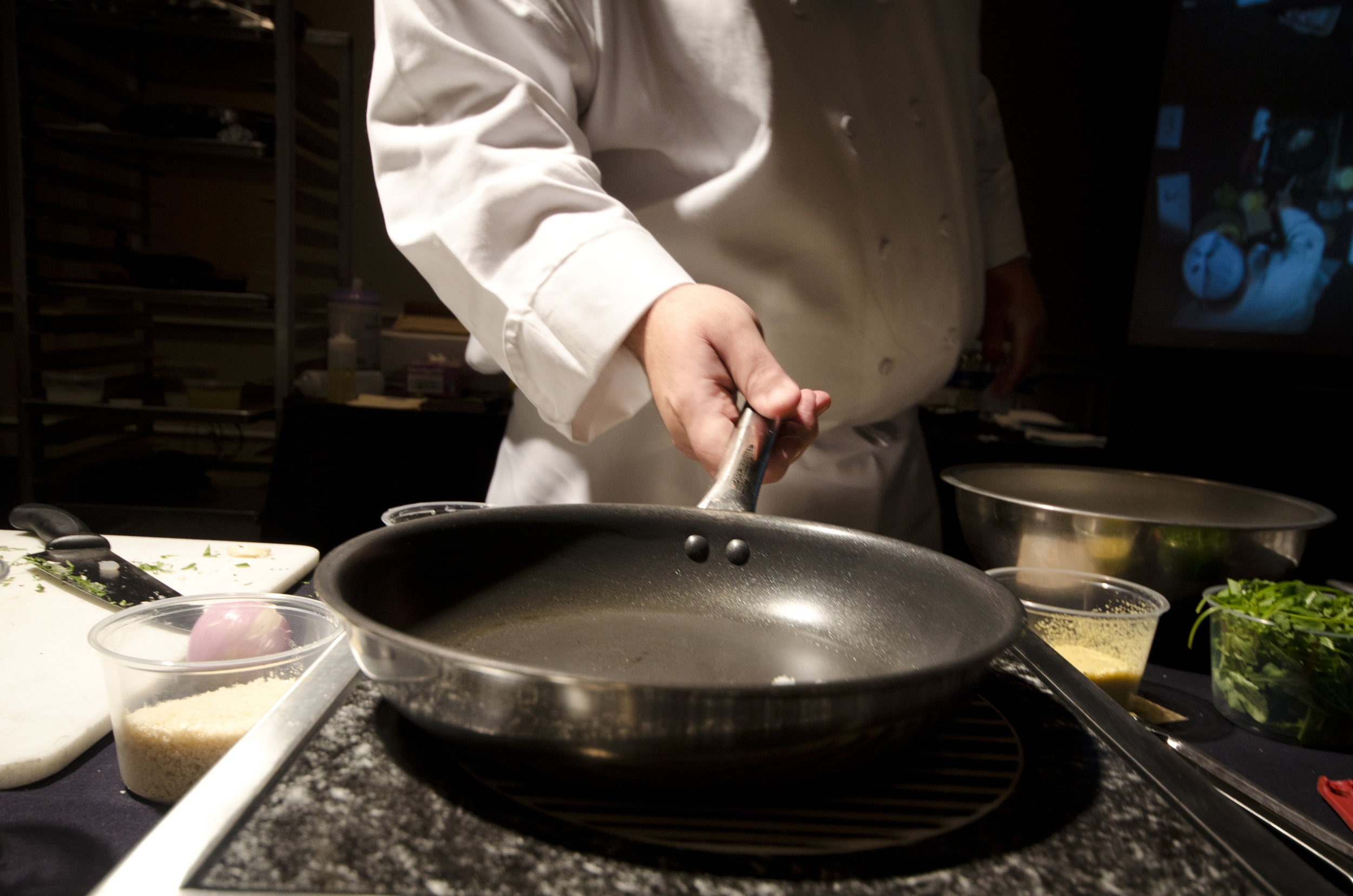 Thirty minutes is not very long, really.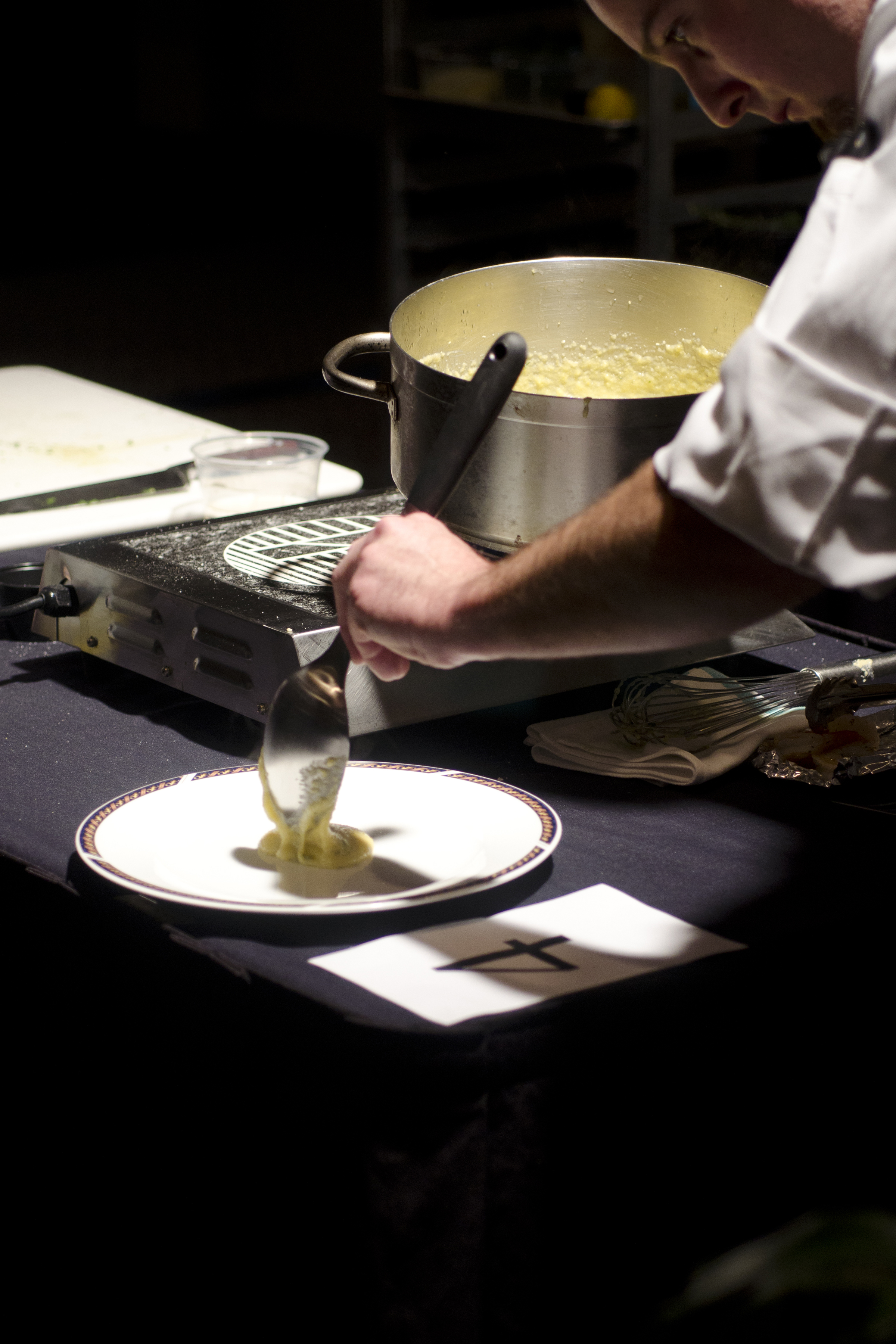 It wasn't long before the plates were presented to the judges.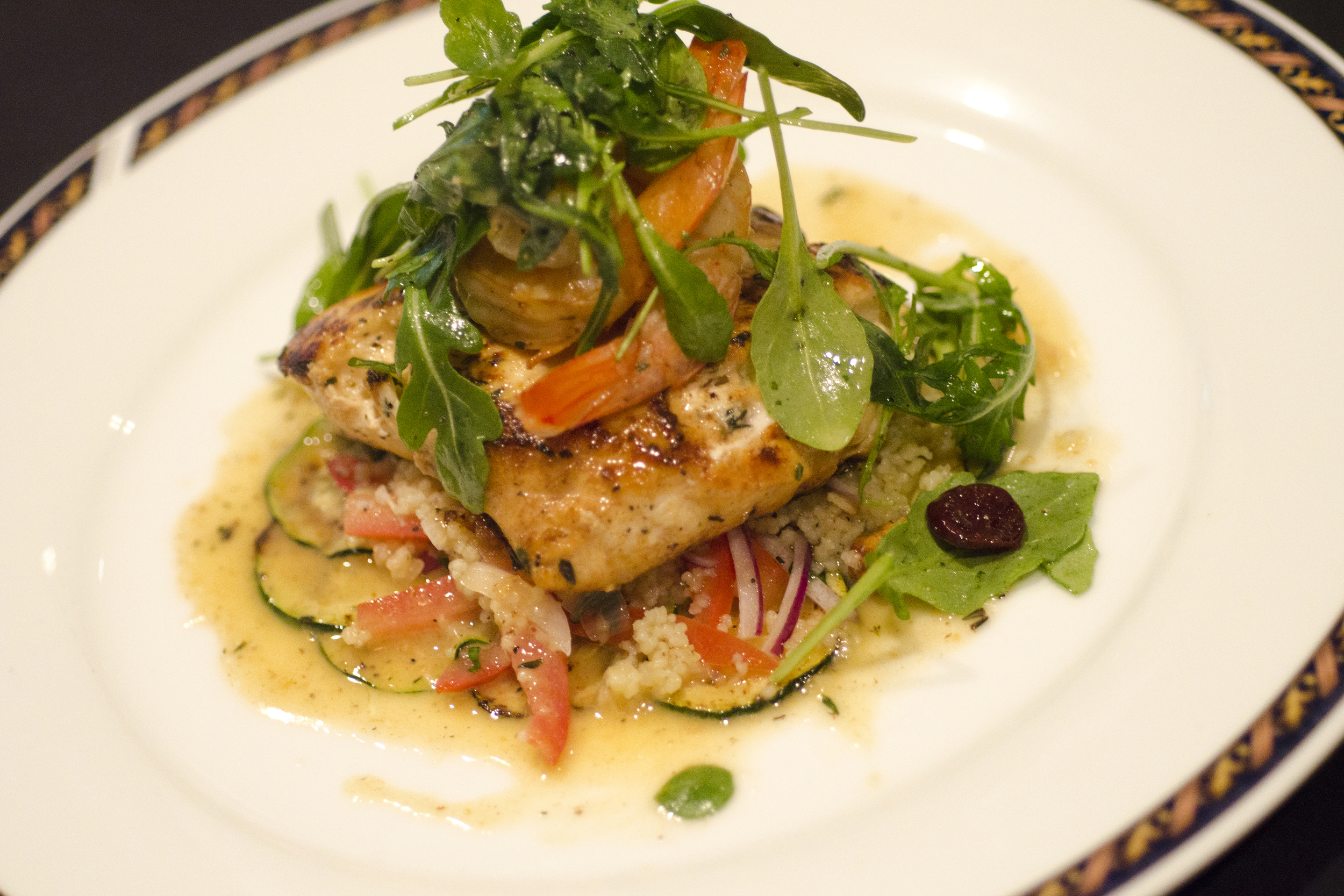 Charles Chambers - Hamilton Park Hotel & Conference Center, Florham Park, NJ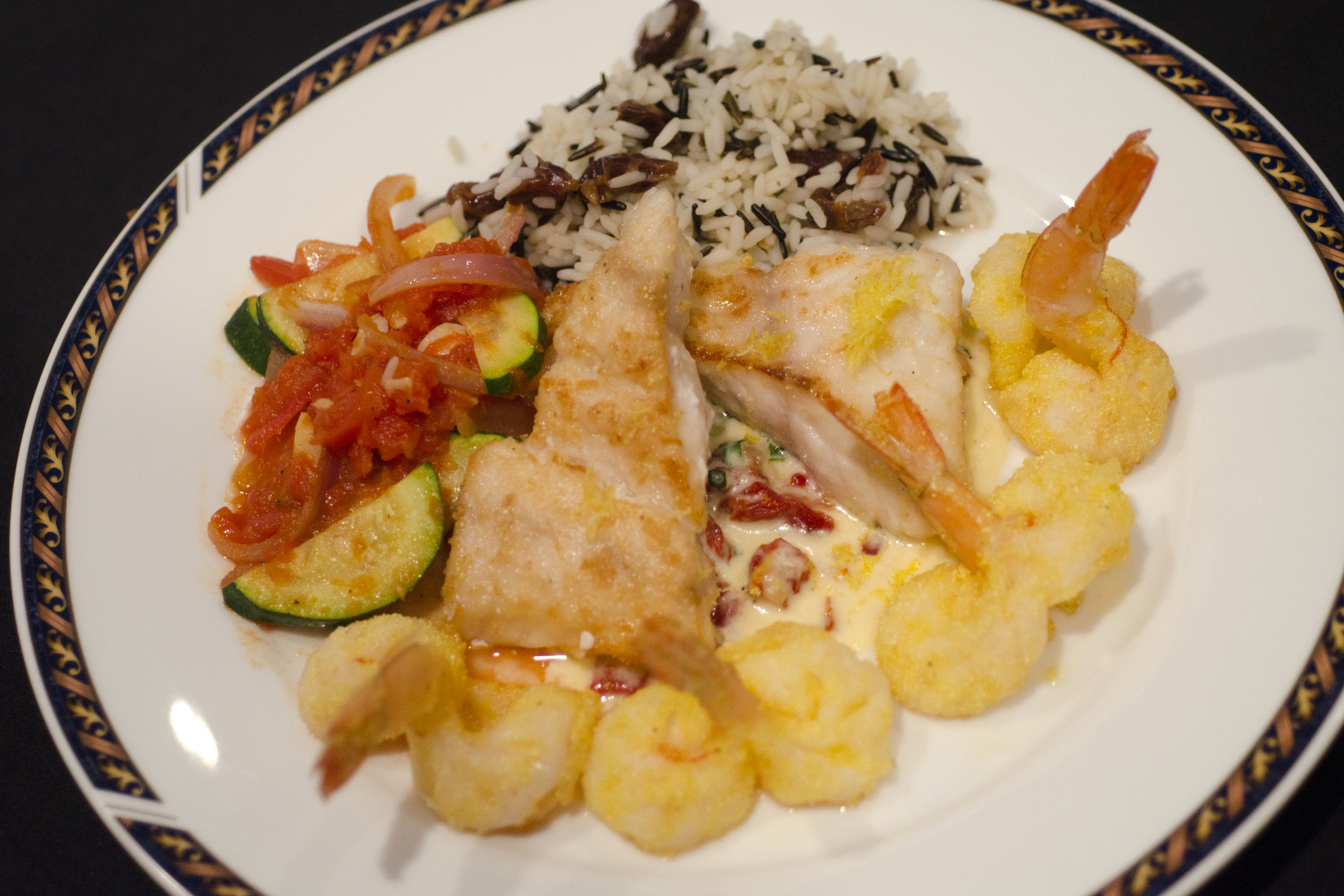 Stephen Fratianni - The Desmond Hotel & Conference Center, Albany, NY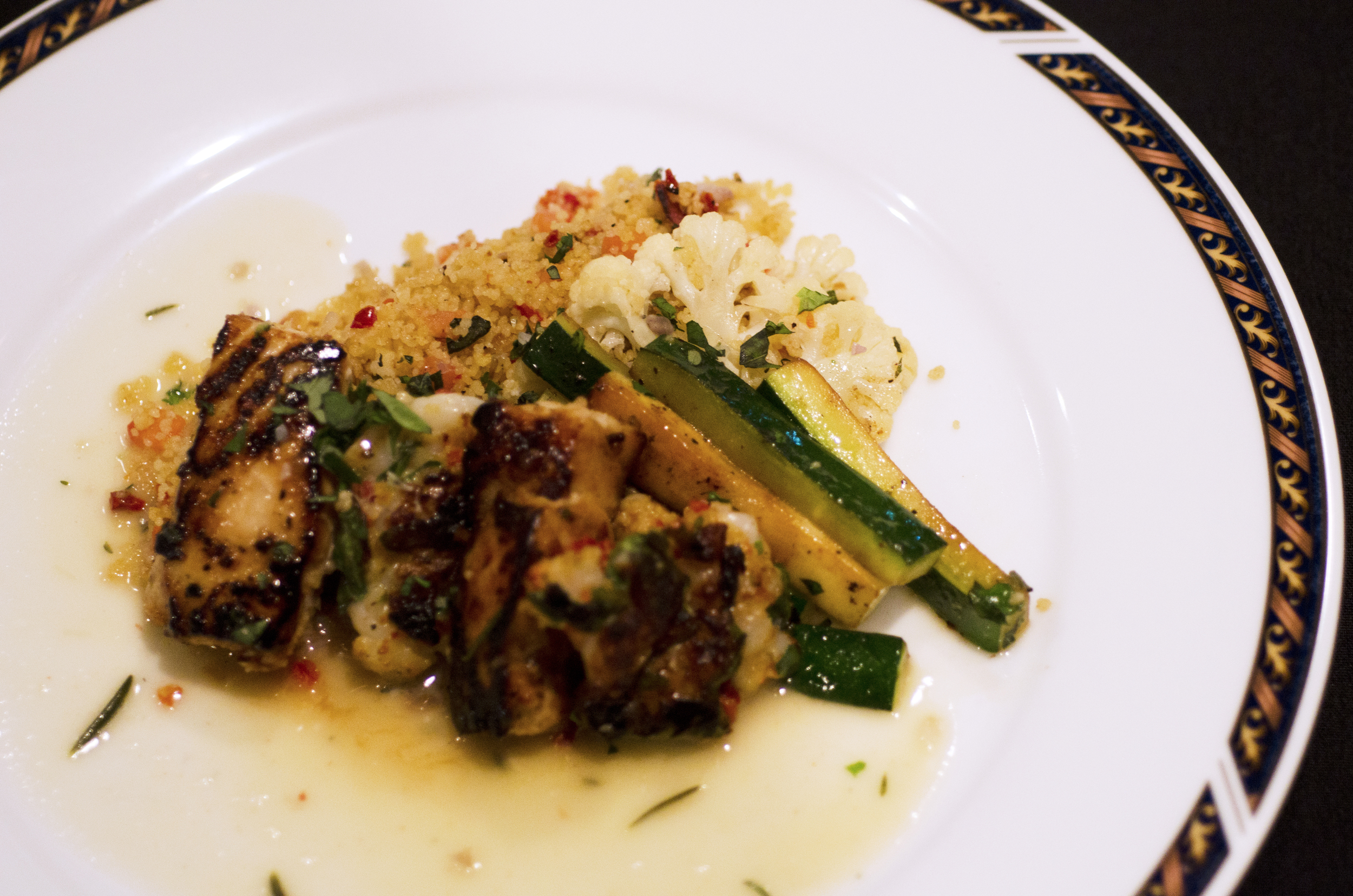 Tricia Gardner - Conference Center at NorthPoint, Lewis Center, OH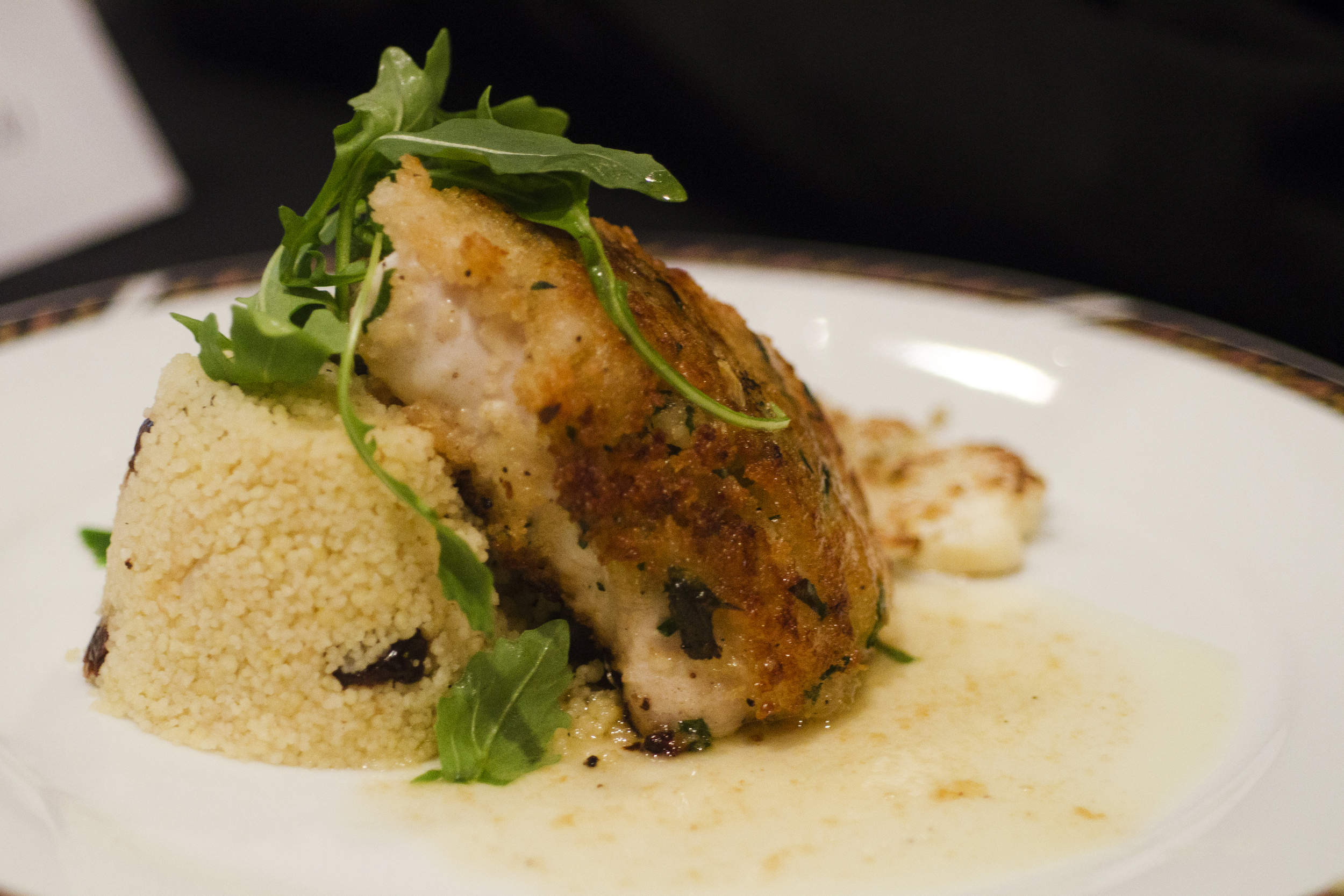 Craig Mason - National Conference Center, Leesburg, VA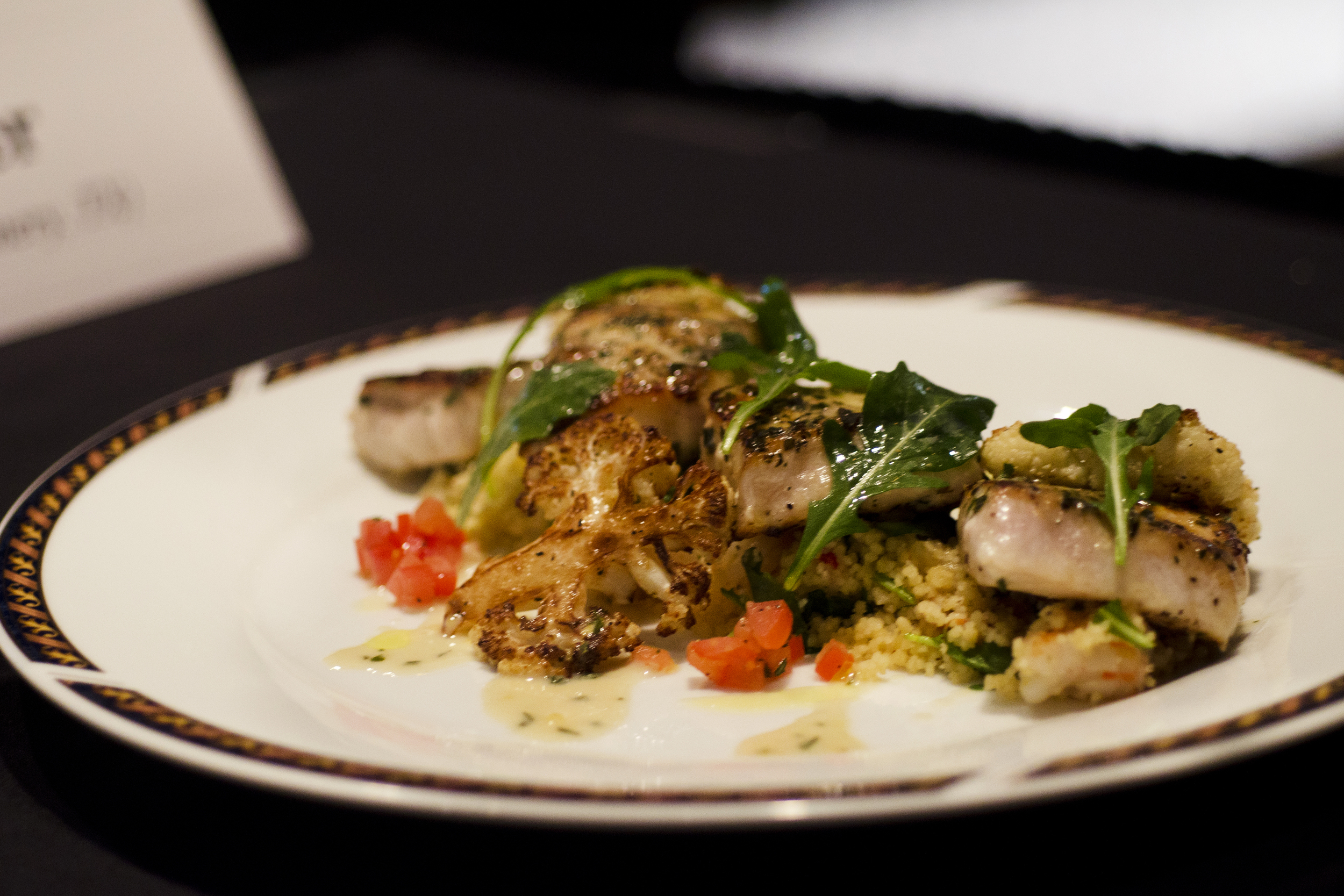 Jason Weaver - La Torretta Resort & Conference Center, Montgomery, TX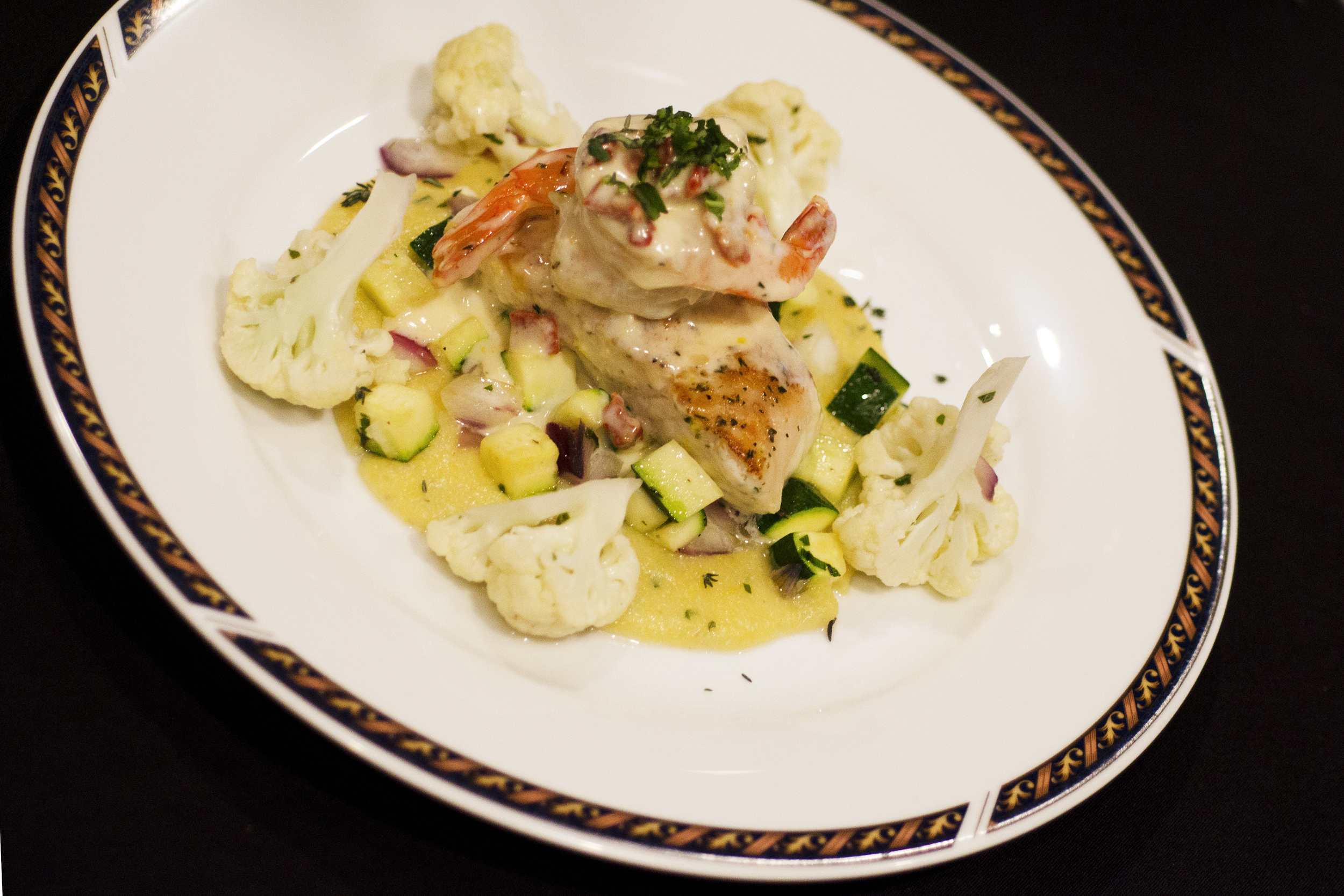 Jeffrey Witte - Airlie Conference Center, Warrenton, VA
I didn't have a lot of time to take photos of the plates before we were ushered into our own dinner.
While we dined on crab cakes made to order, a generous buffet of lamb, "crazy vegetables", polenta,
crème brulée, bread pudding, etc, the judges tasted and made their choice for the winner of the 2011 Copper Skillet Competition: Jason Weaver.

Congrats, Jason, and good luck in Leesburg in March!