Today, Paul woke up early for a bike ride through Bend and up into the mountains. The kids and I drove up a few hours later to meet him at the trailhead for a short hike around Sparks Lake.
This was the view on the way in: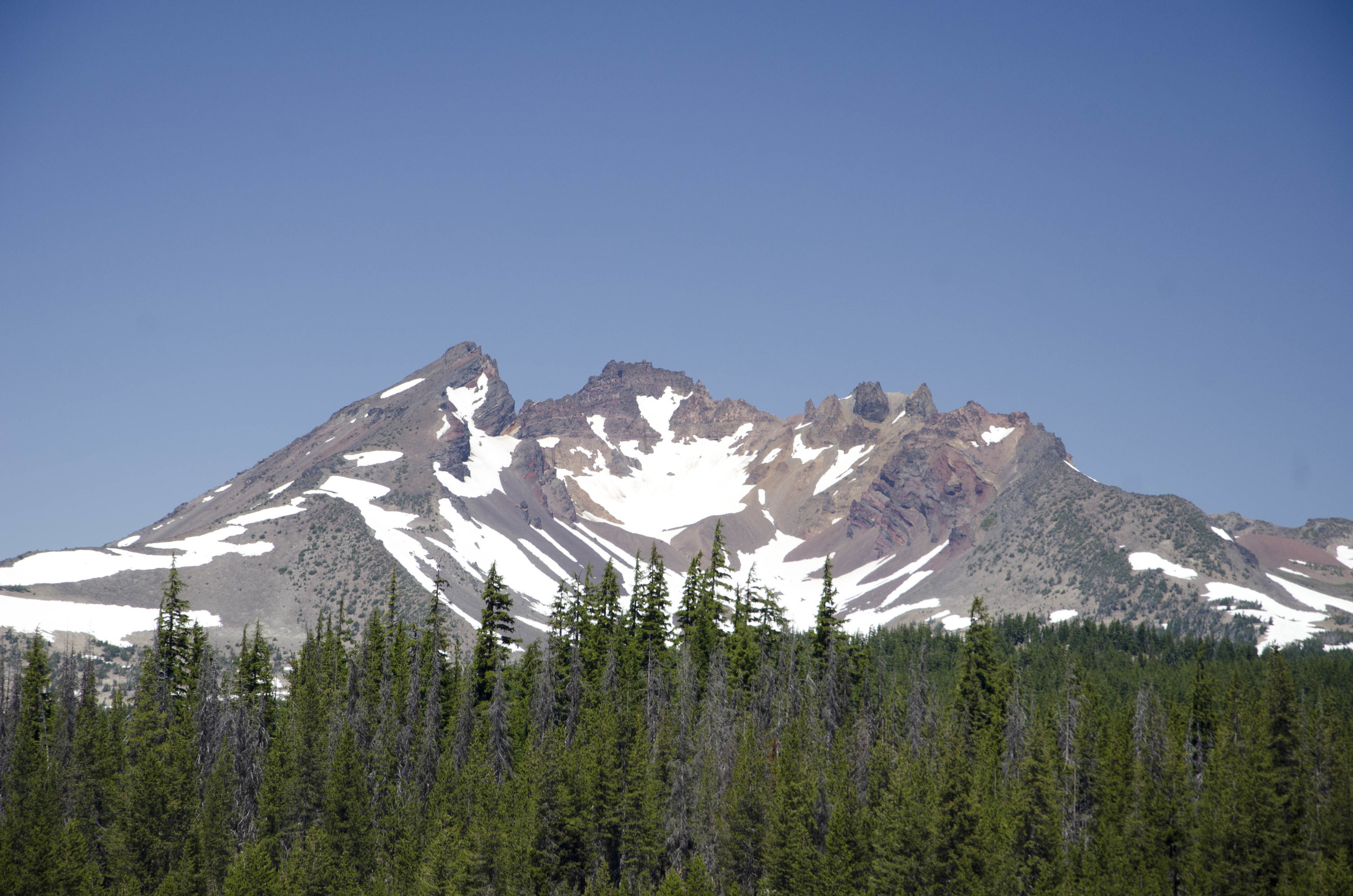 Anyways, this is the view after I arrived at the trailhead: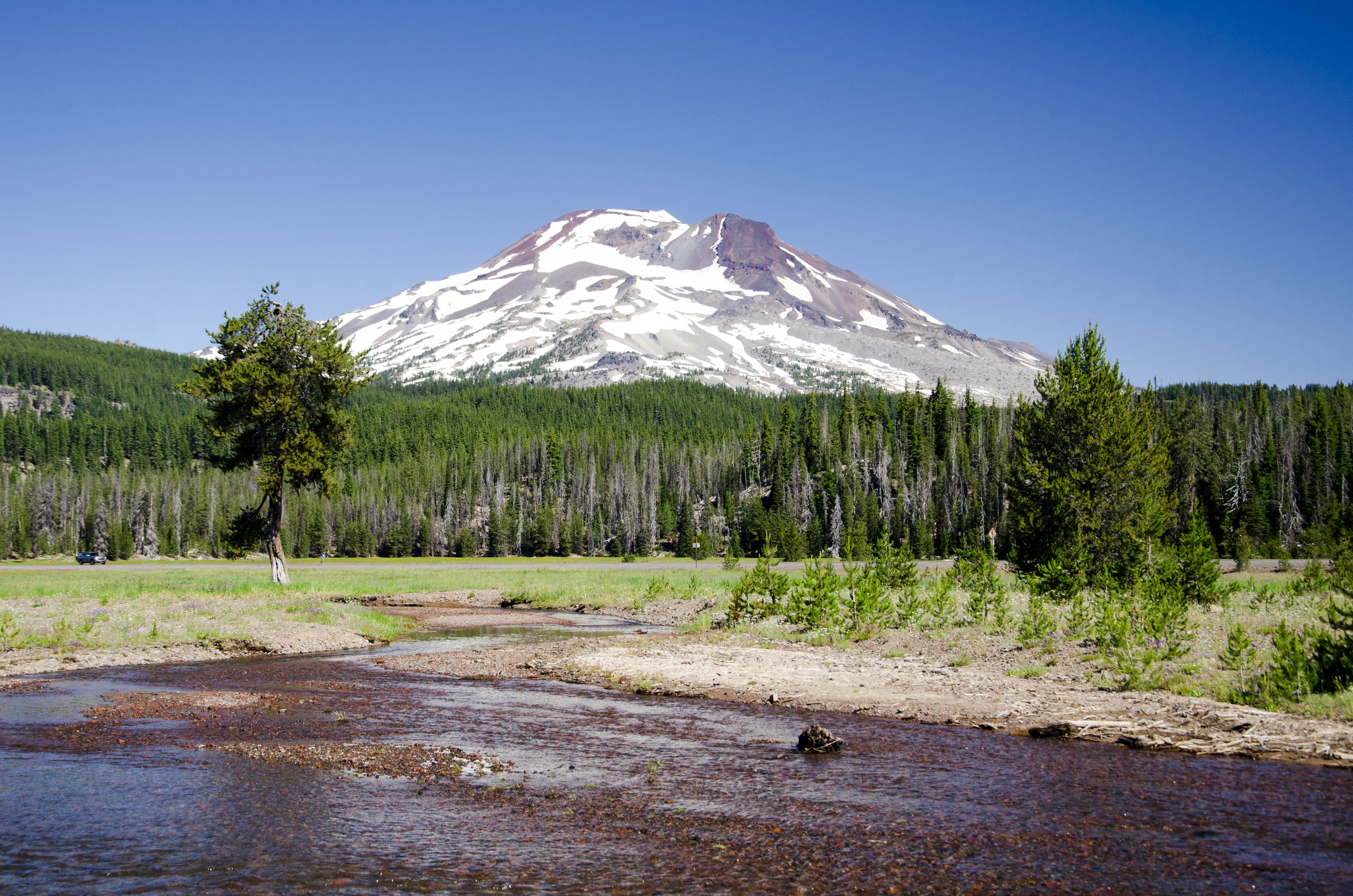 We started off with a quick dip in the lake. We only managed to get to our ankles because the water was so cold it hurt after being in it for just 20 seconds.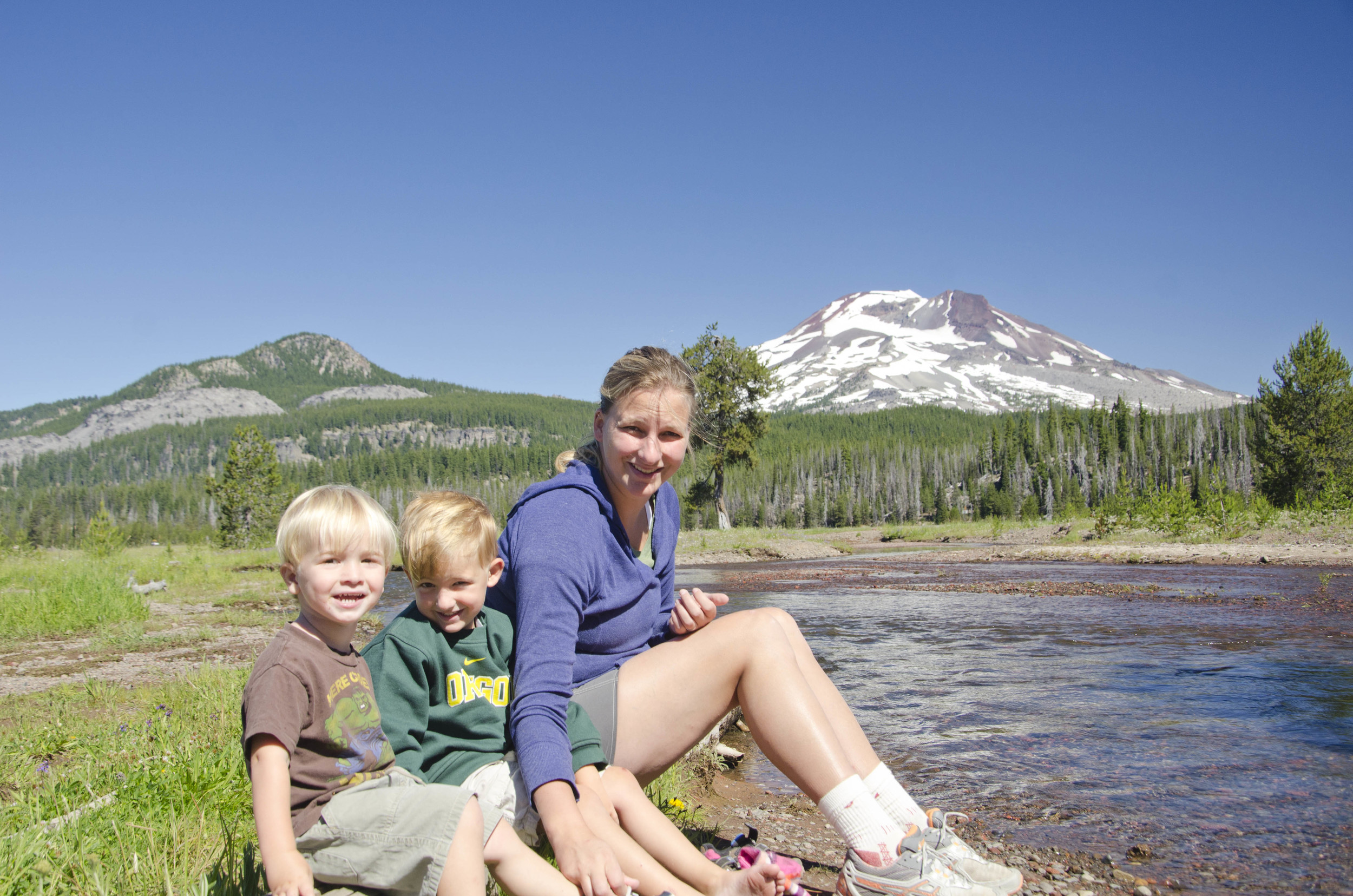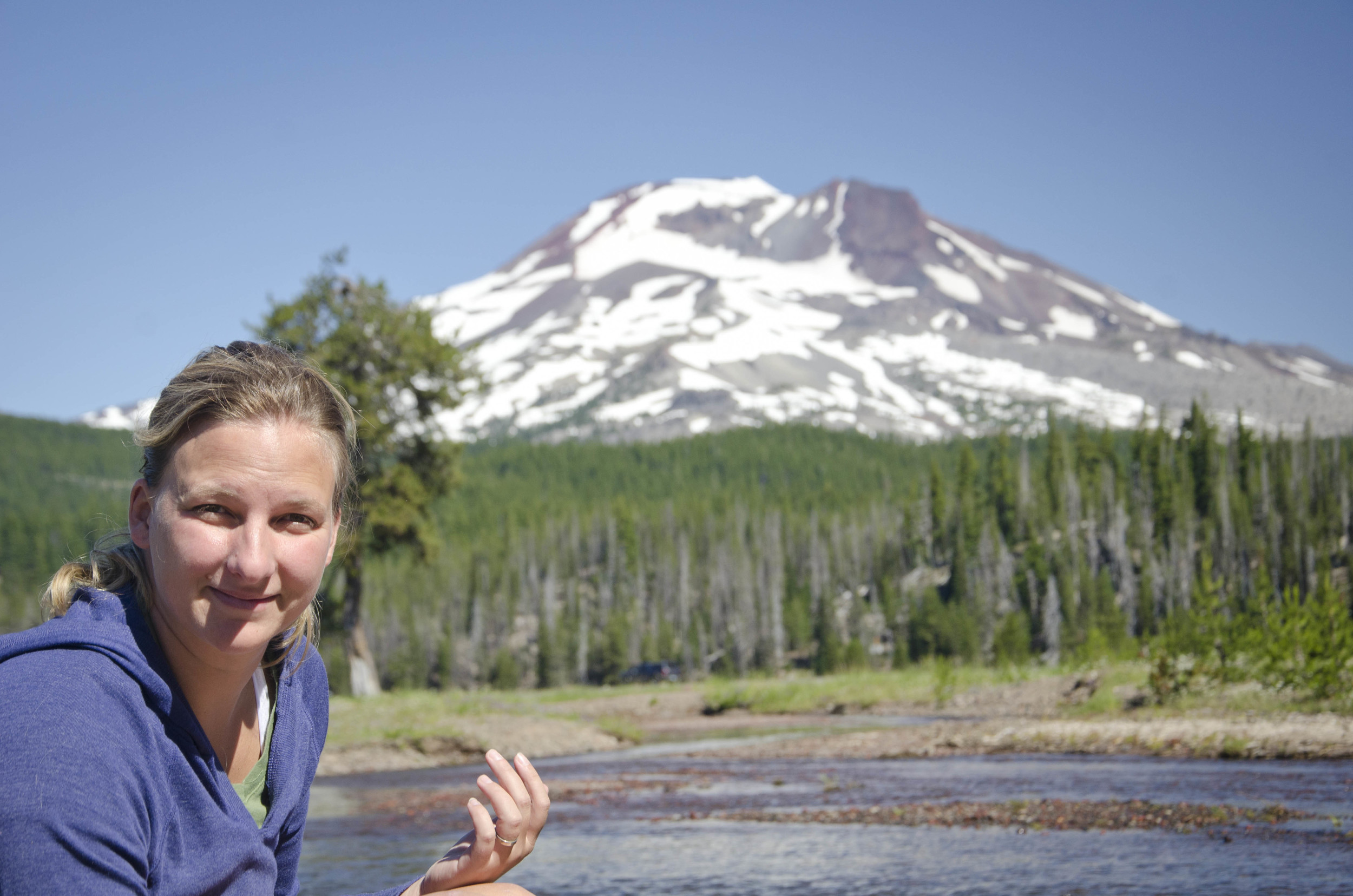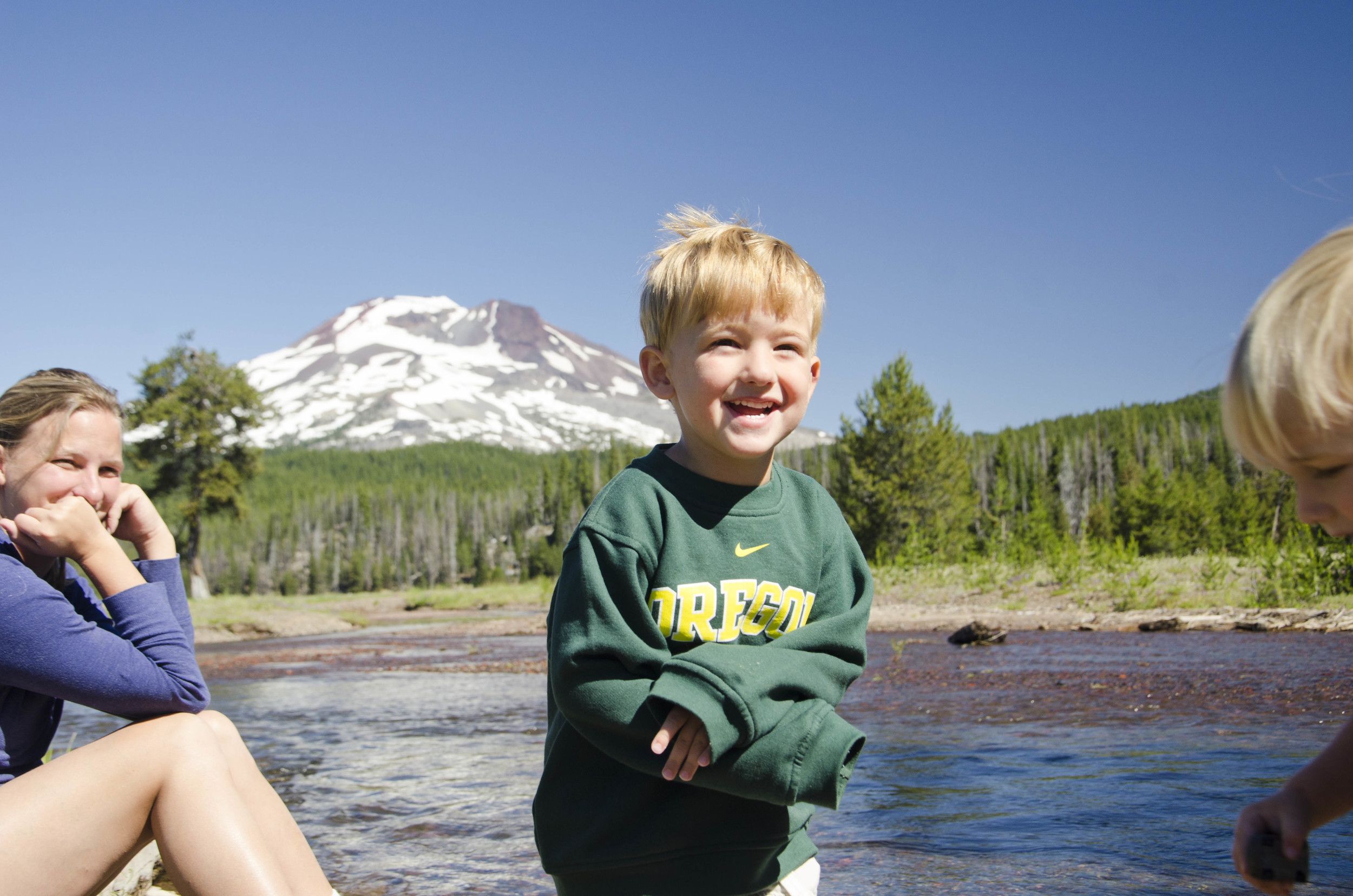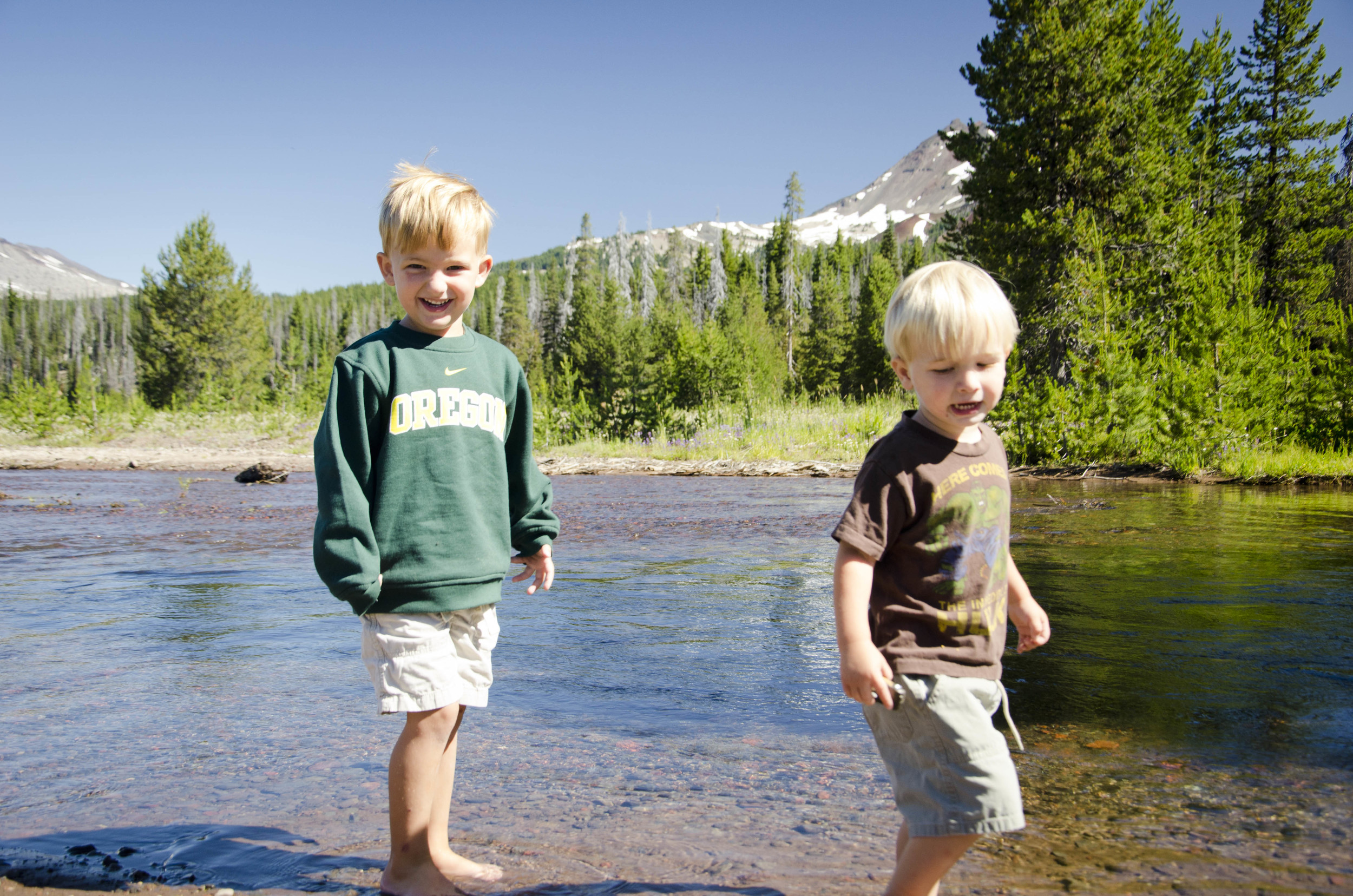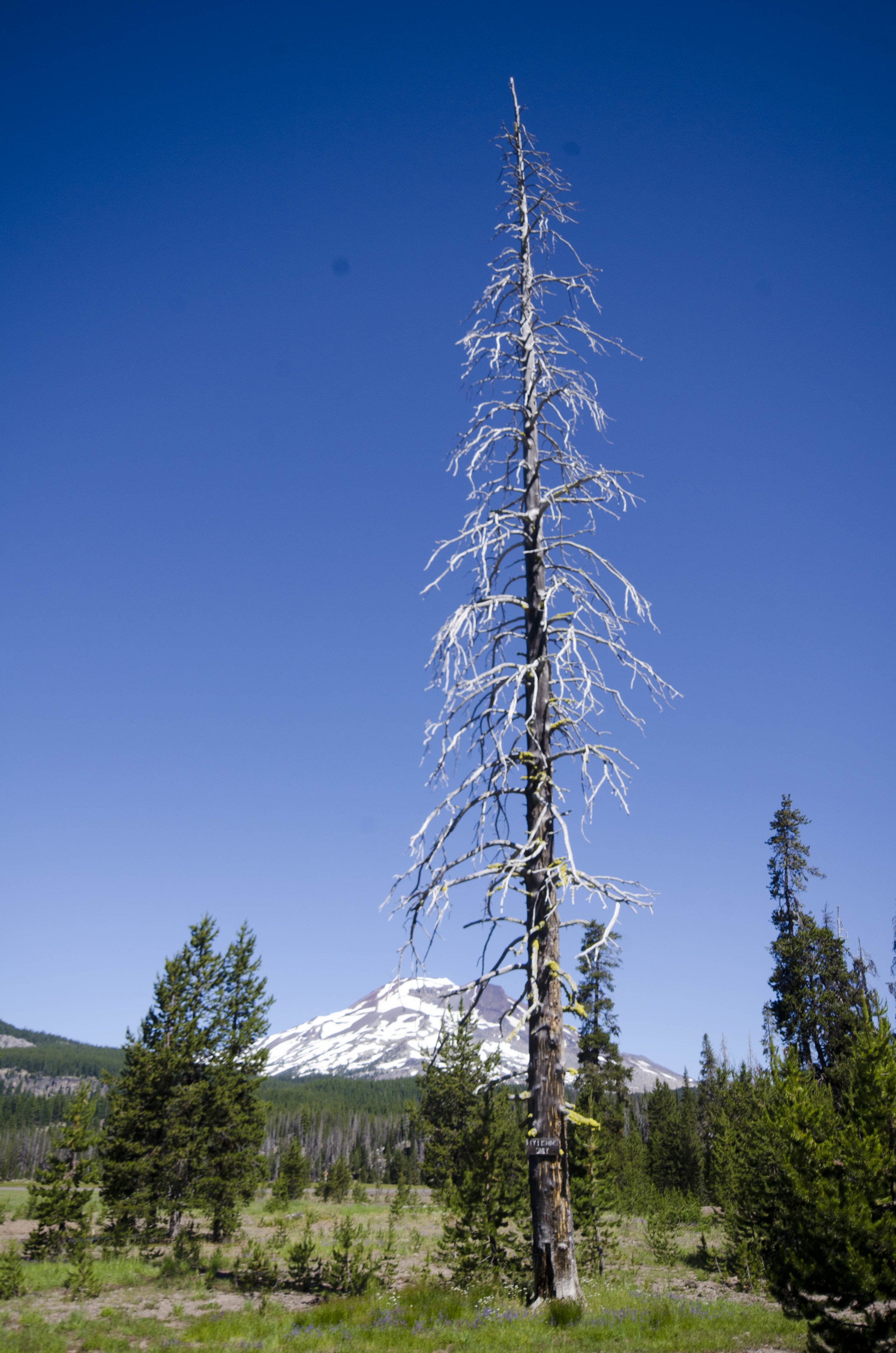 We let the boys set the pace on this hike. Needless to say, we had a lot of time to look very closely at everything we passed in those first two miles.
Like this frog: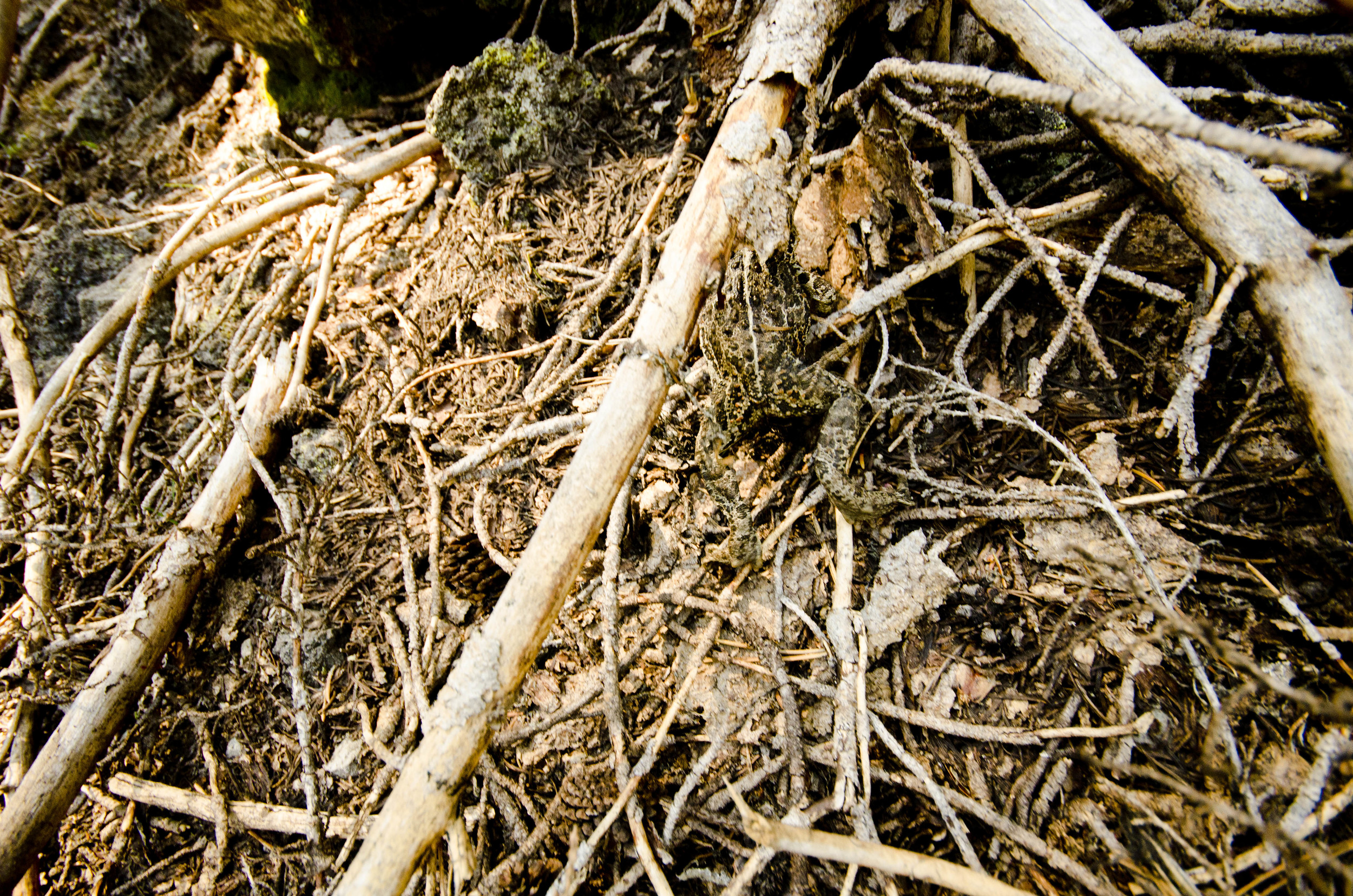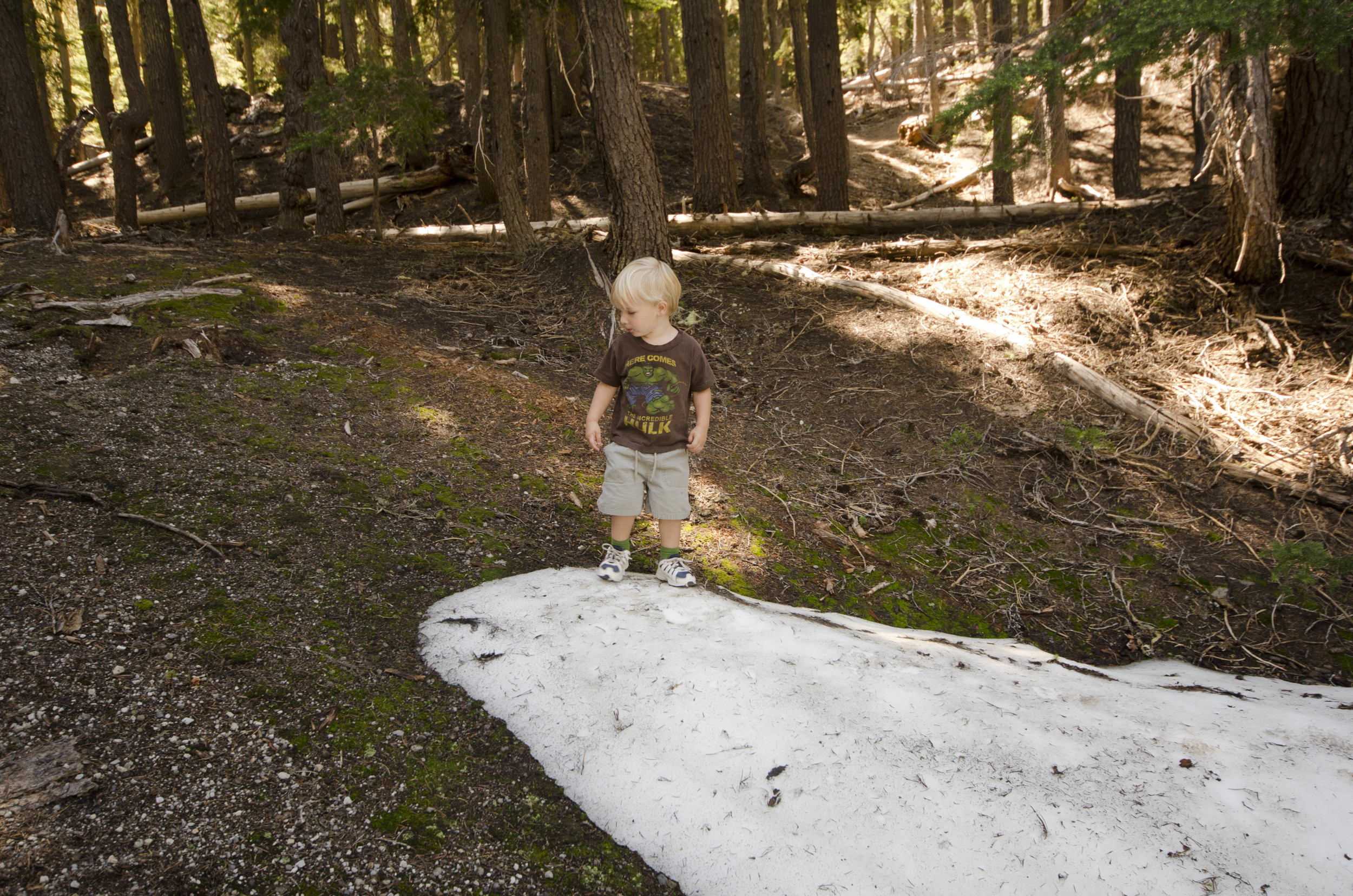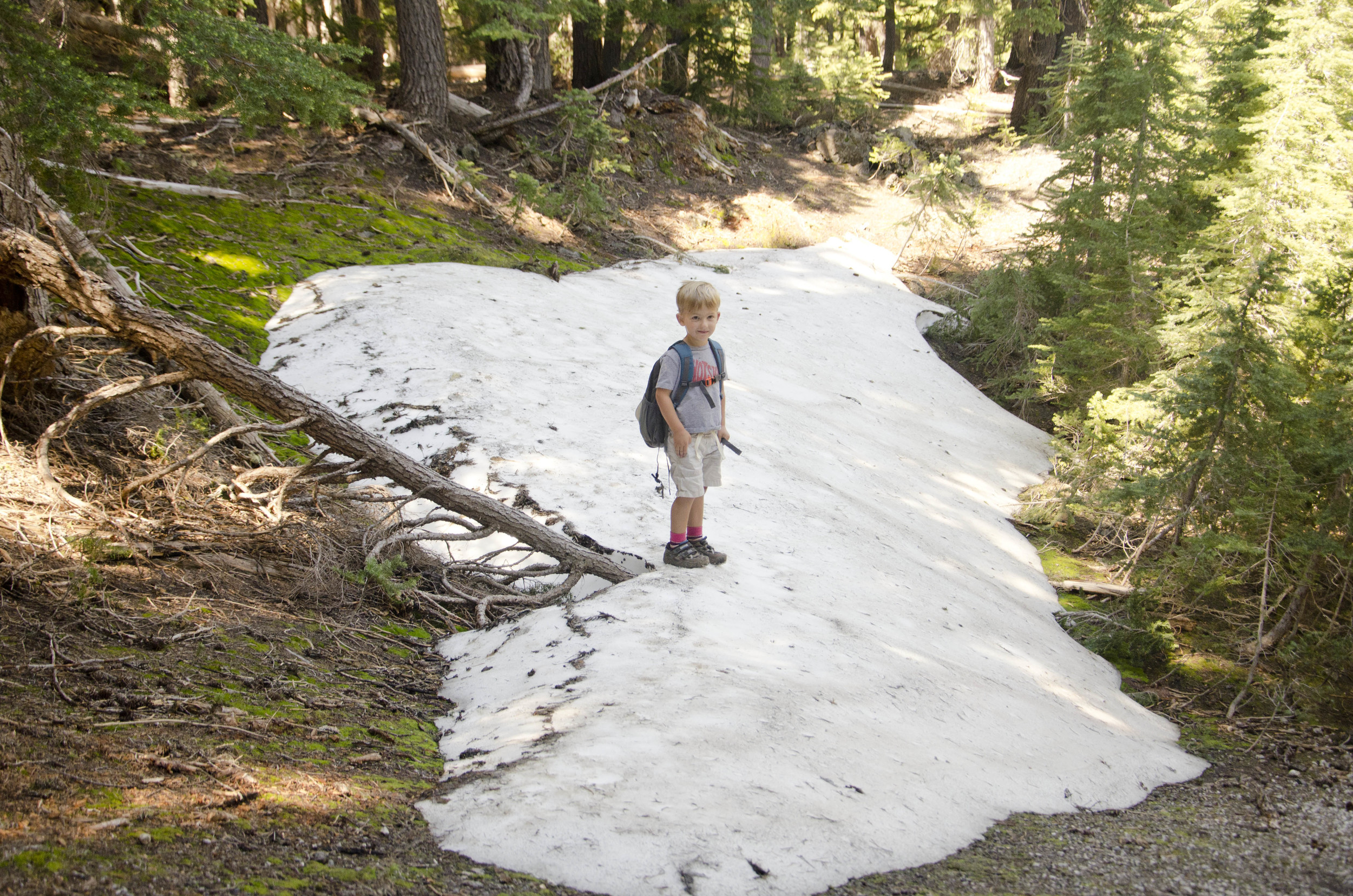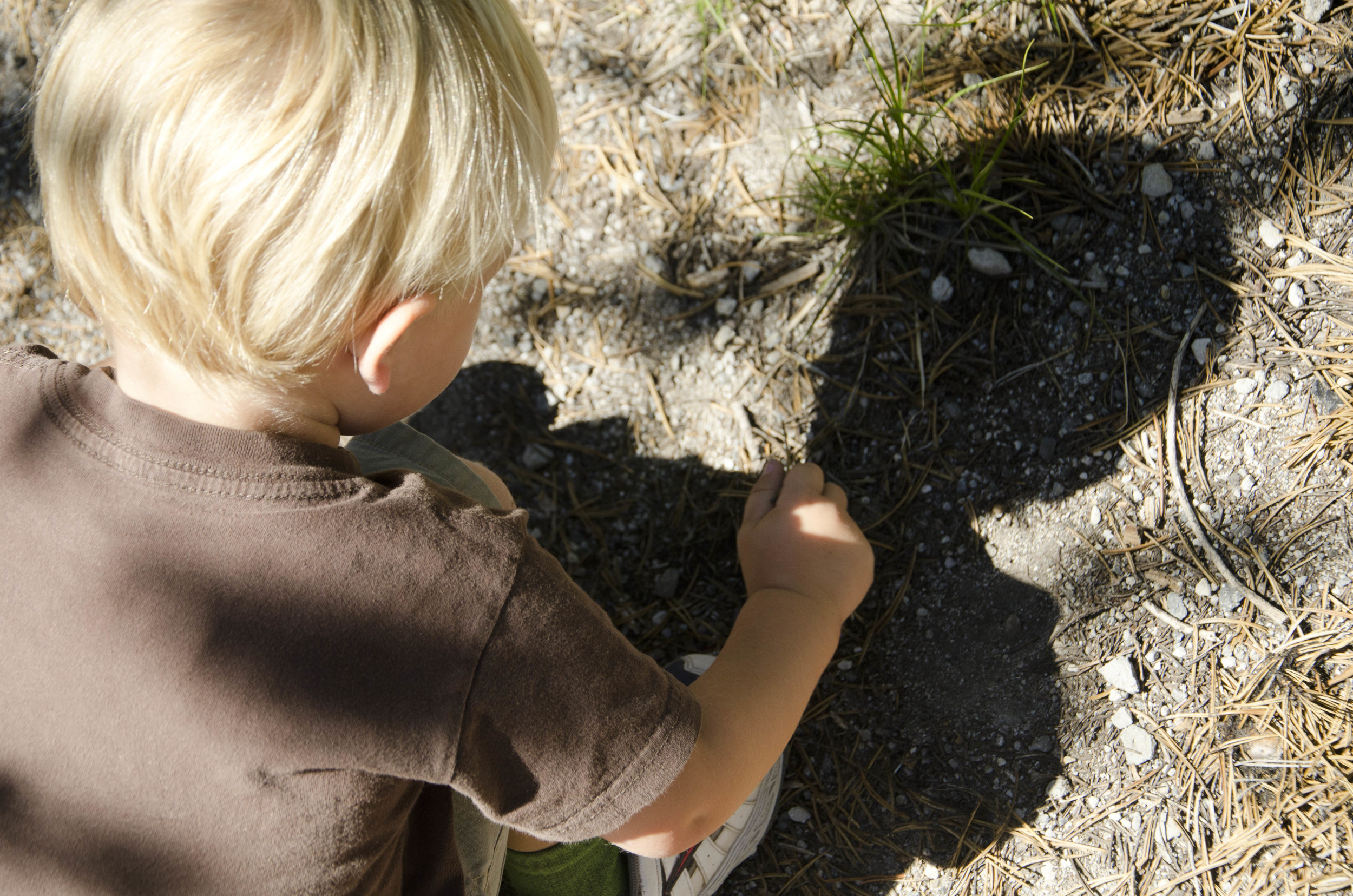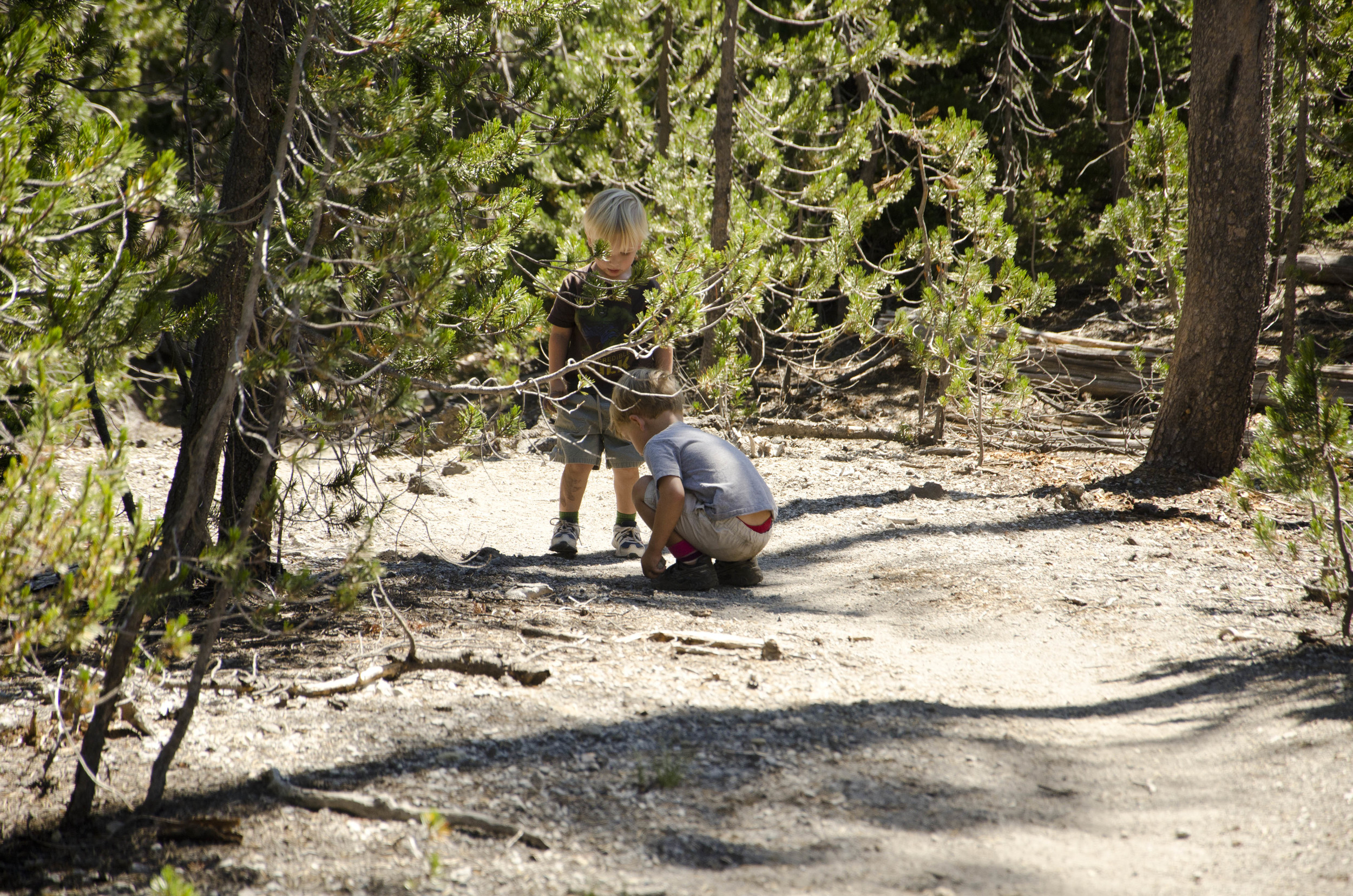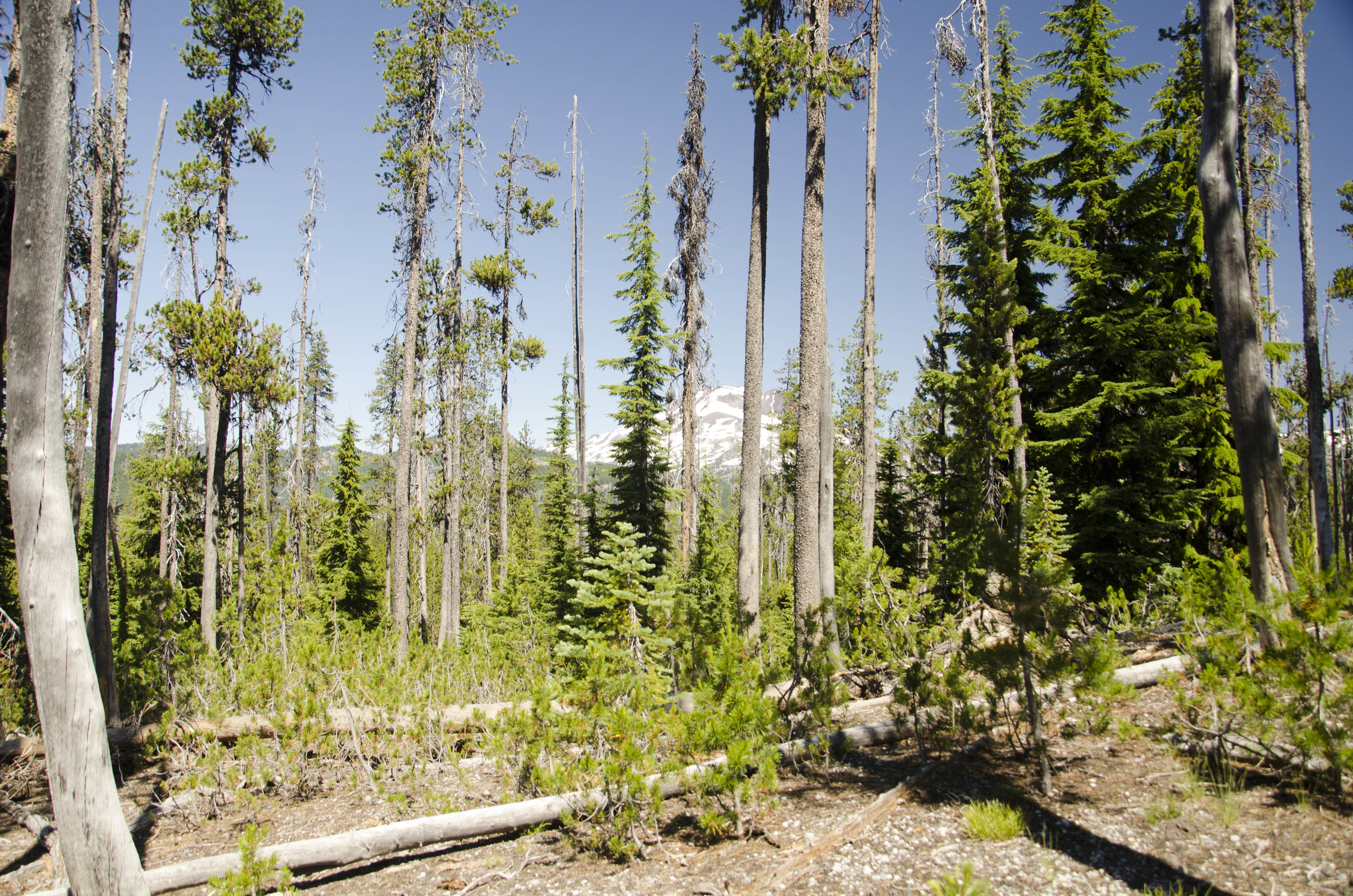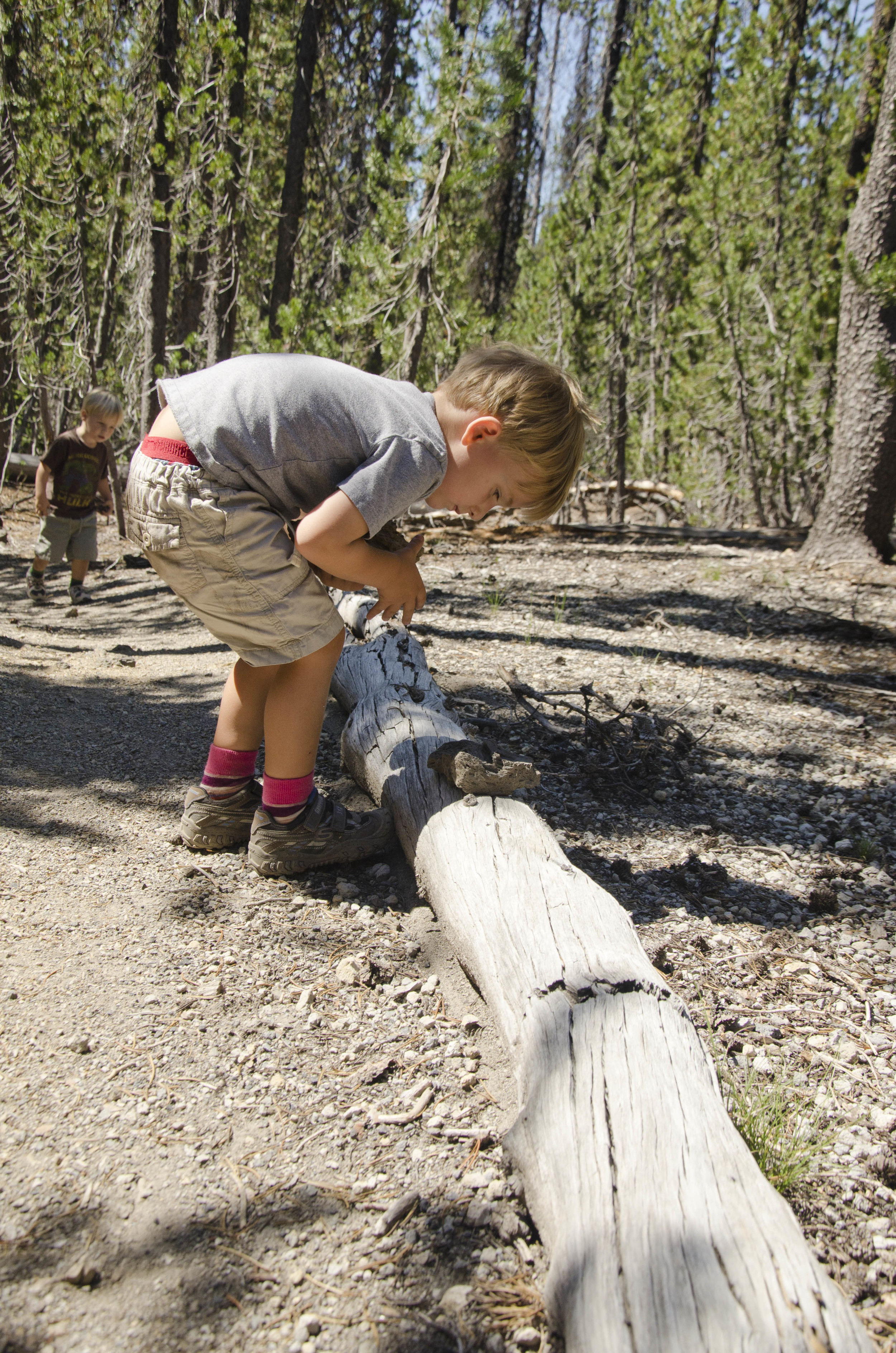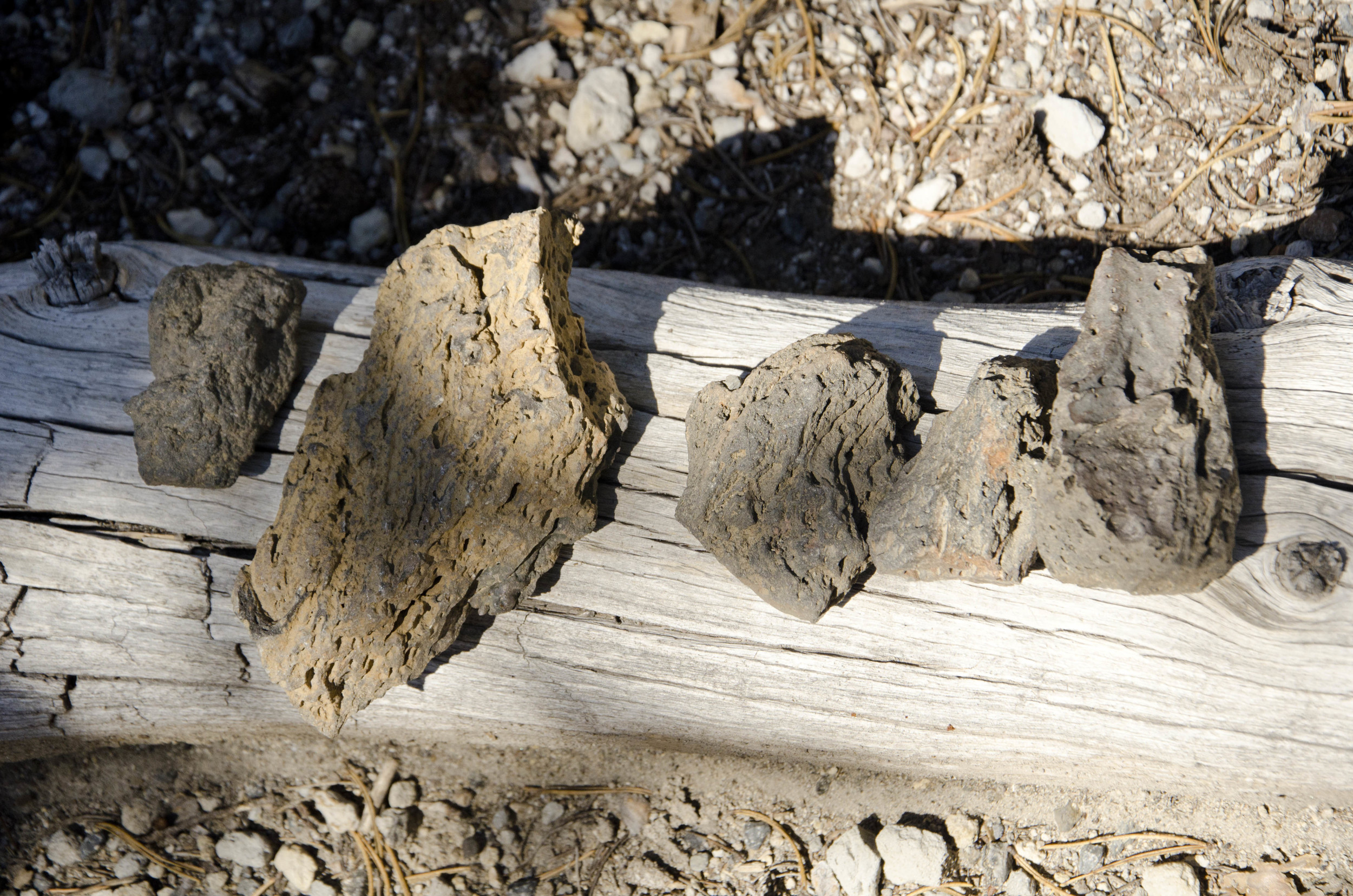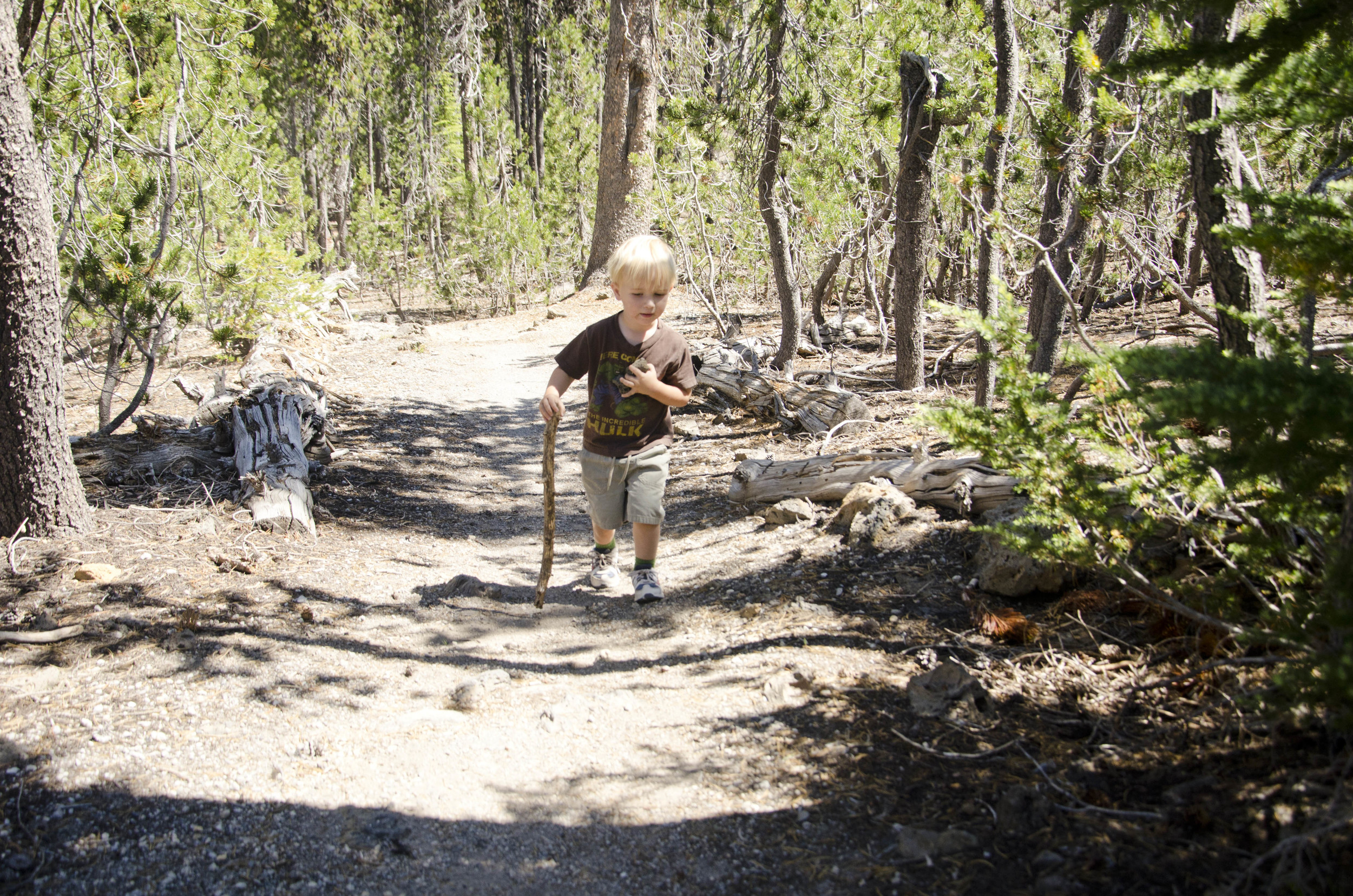 We managed to speed things up by playing red light, green light. The boys loved running the trails for a solid 30 minutes. Bear added in the red light gate - you needed to have a password or a kiss to get through it.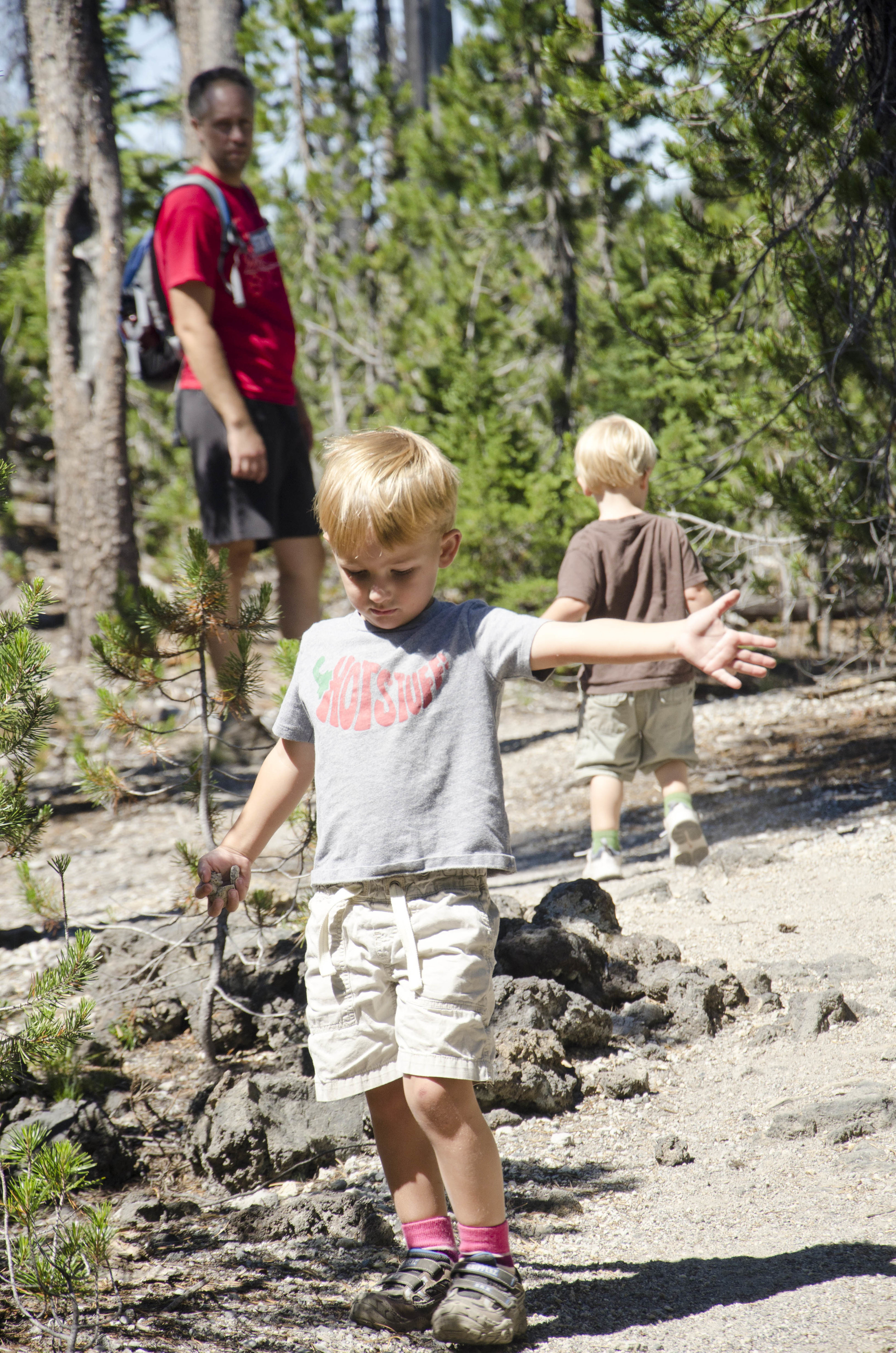 We can tell when our boys have hit their wall though. Each step is a little less certain; there is more stumbling; a little more whining. Unfortunately on this hike, one stumble sent Bear's head careening into a rock. There was blood. And so for the hike back to the car (with a promised stop by the big snowfield "for healing"), this was the only view: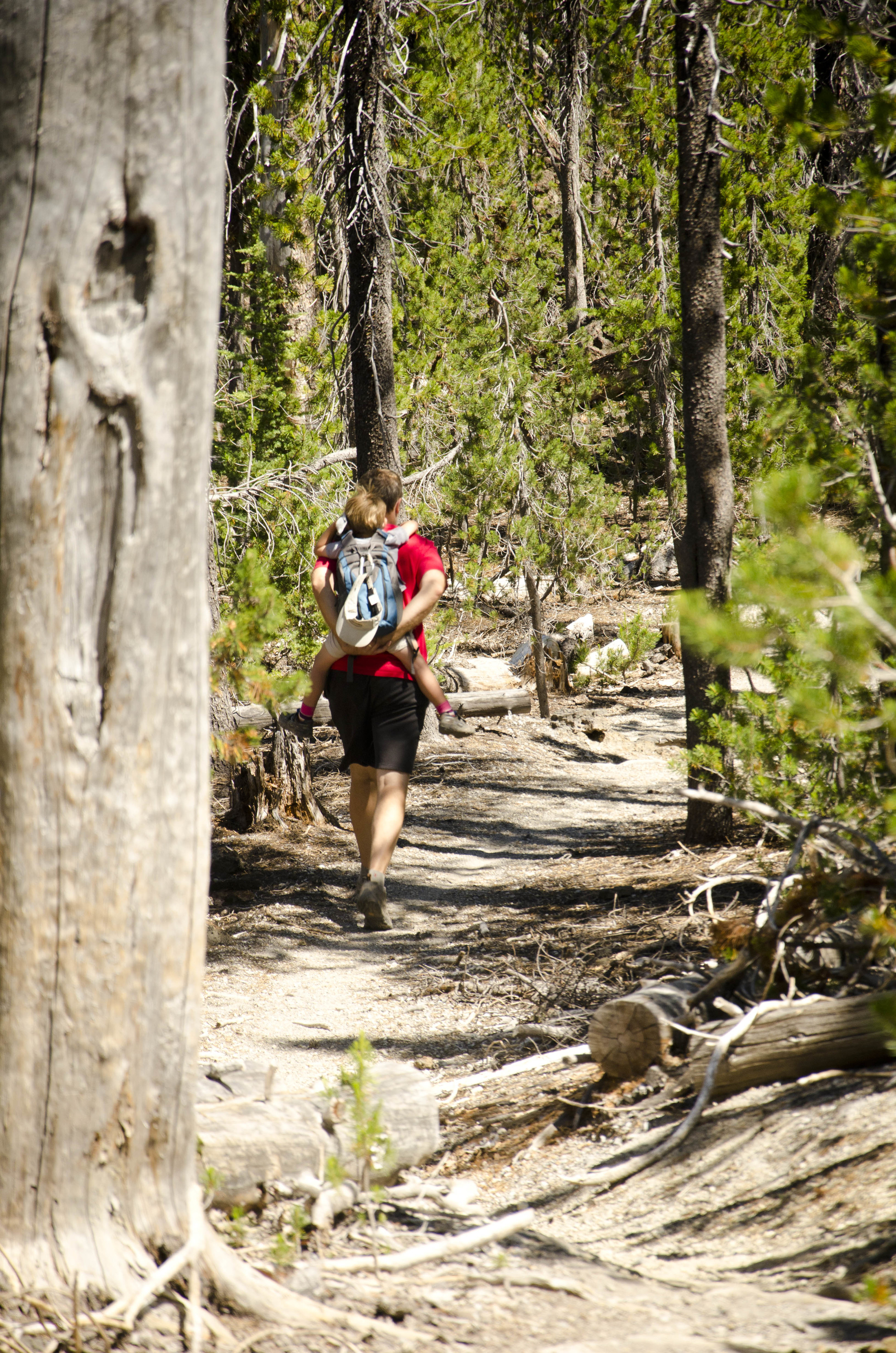 (All is well post-Buzz Lightyear bandaid application)
On our way back through Bend, the boys noticed a double decker bus. And upon closer inspection, wouldn't you know it, the boys had found a food truck?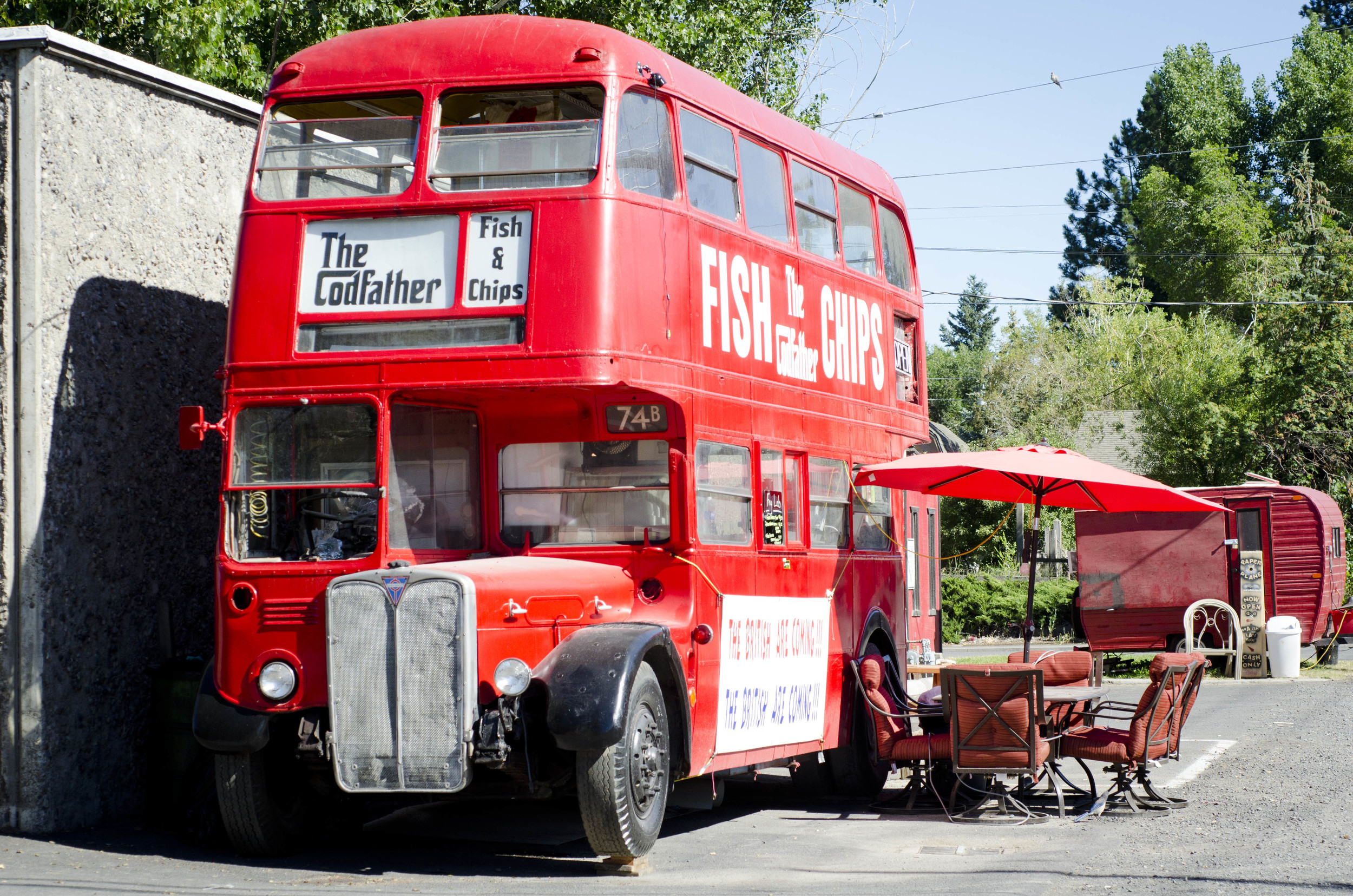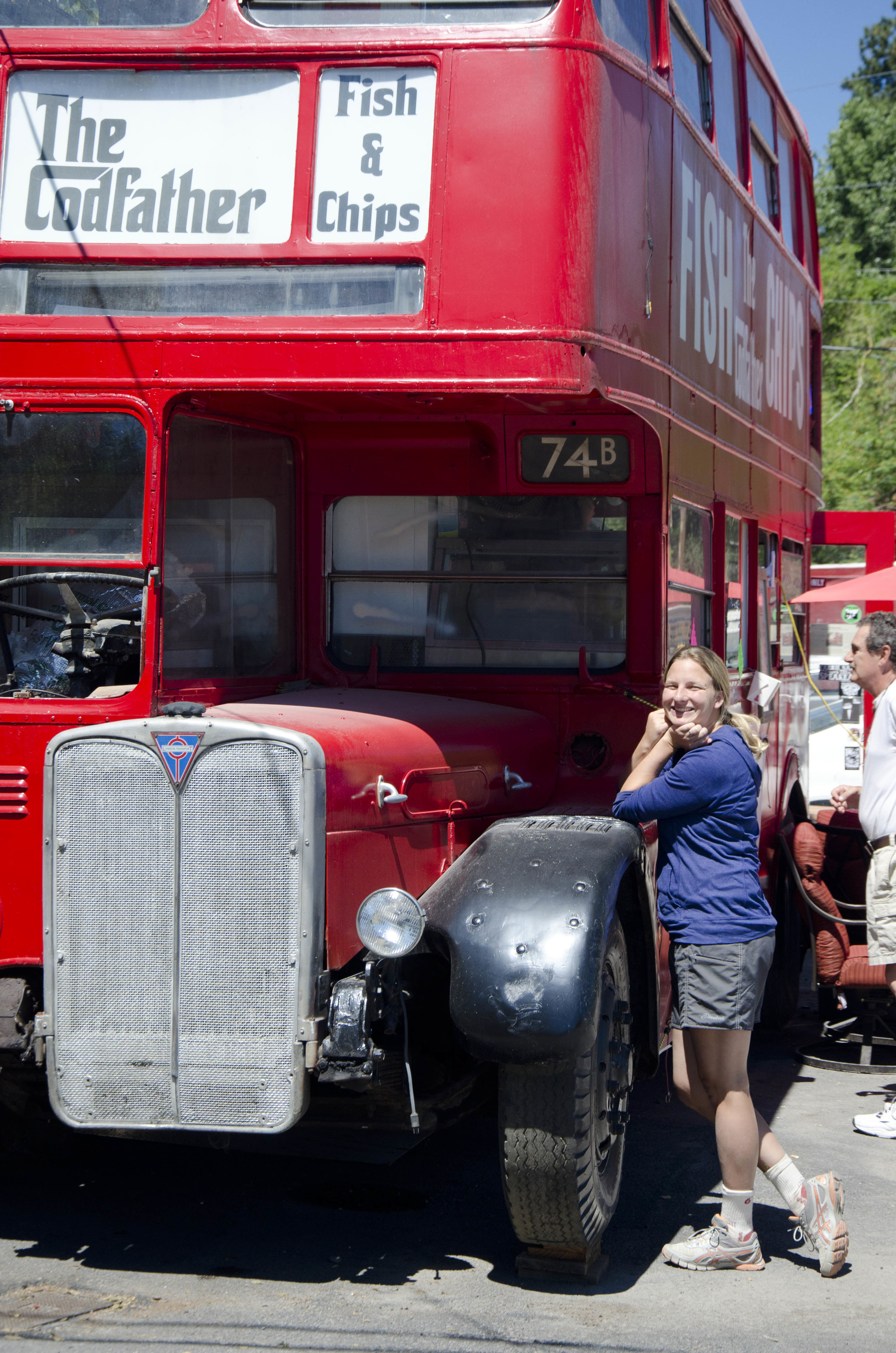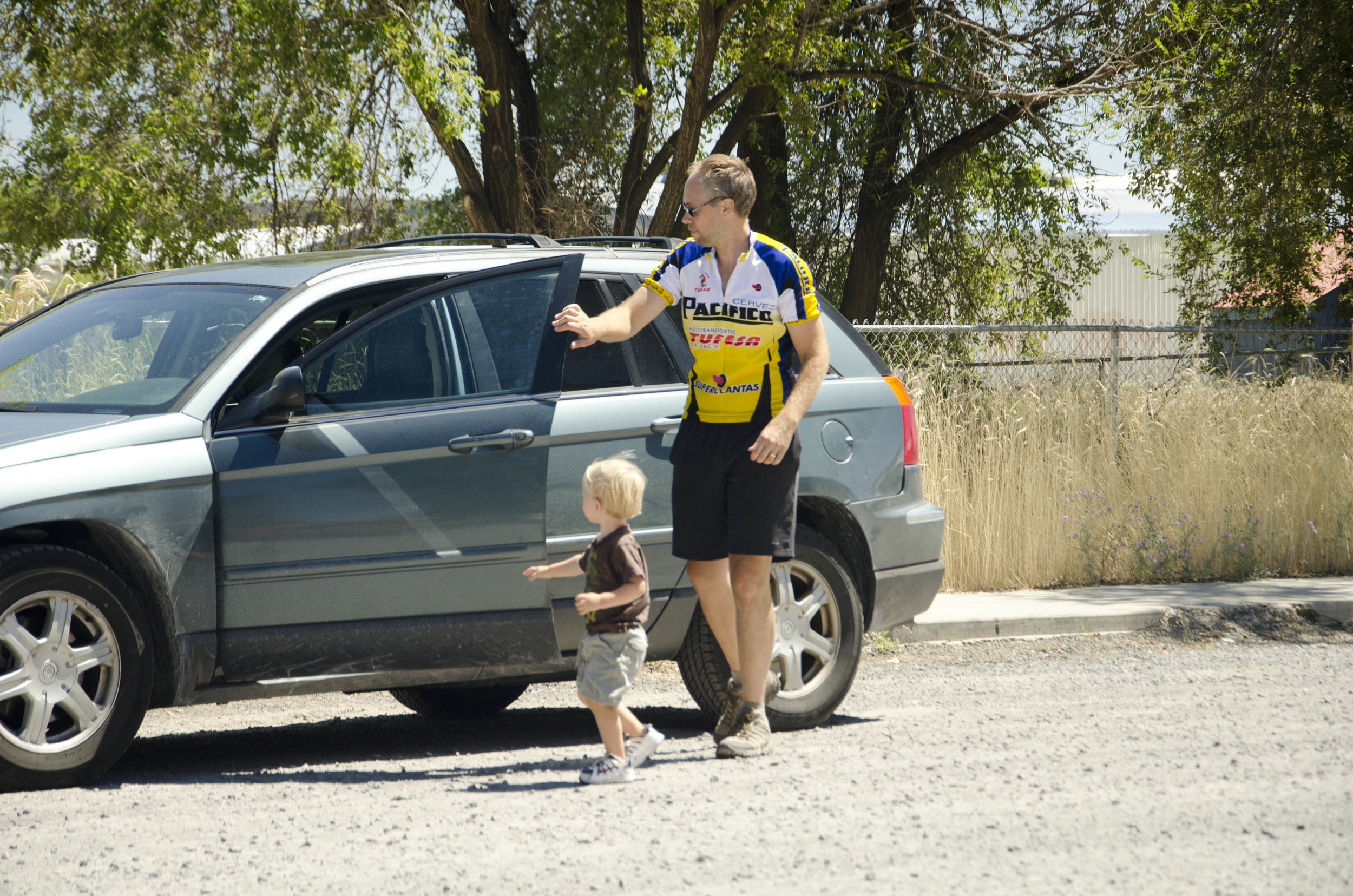 The food was solid. We saw signs for another truck nearby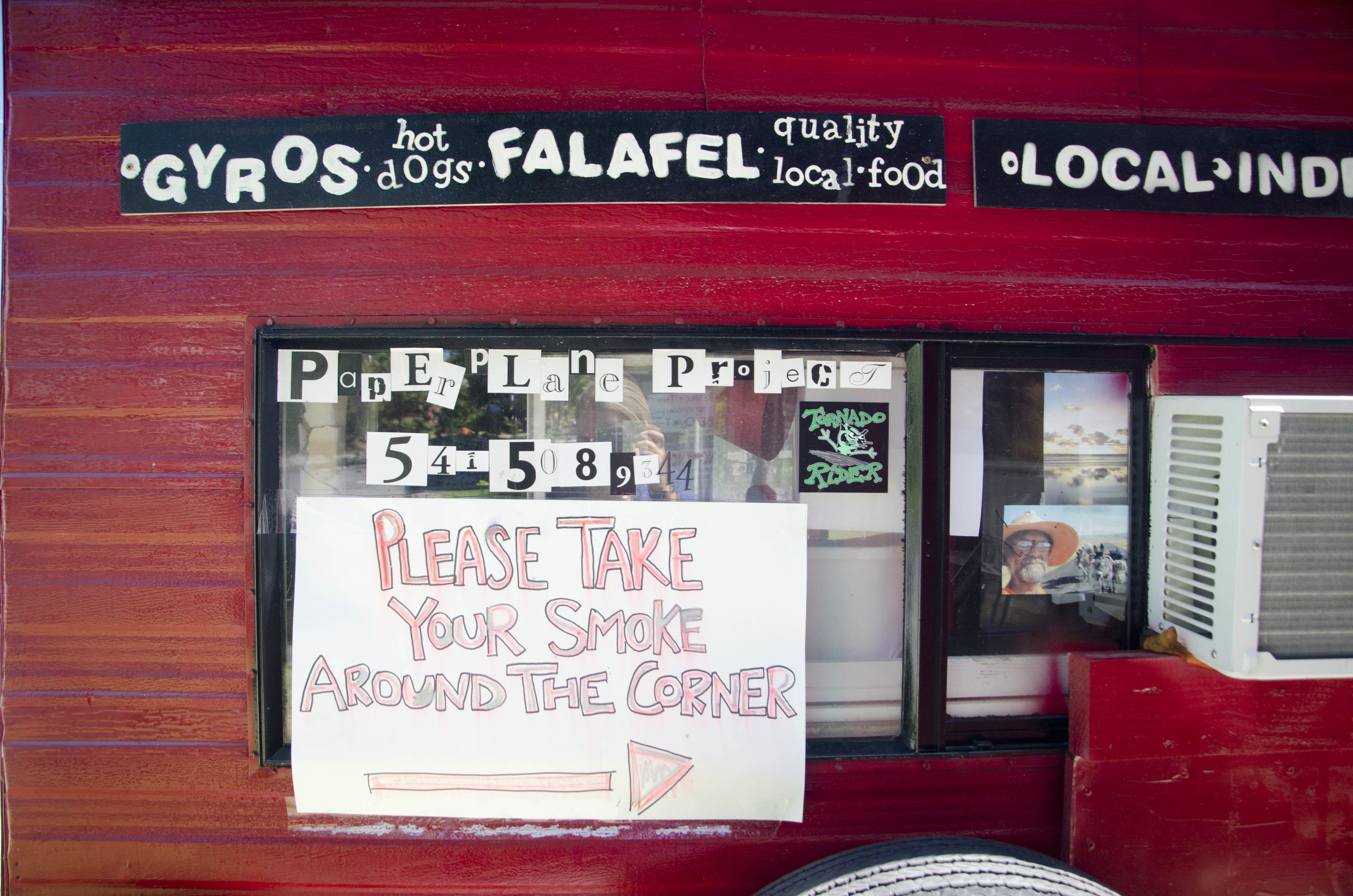 A wonderful dinner and a bathtime later, this was the only view that mattered: