LORI IS HERE!
And instead of taking the New York Magazine's advice and heading to the Bremington Blackberry Festival, we decided to show Lori the Olympics because oh my goodness, we must get one more day of Olympic views in before we go home.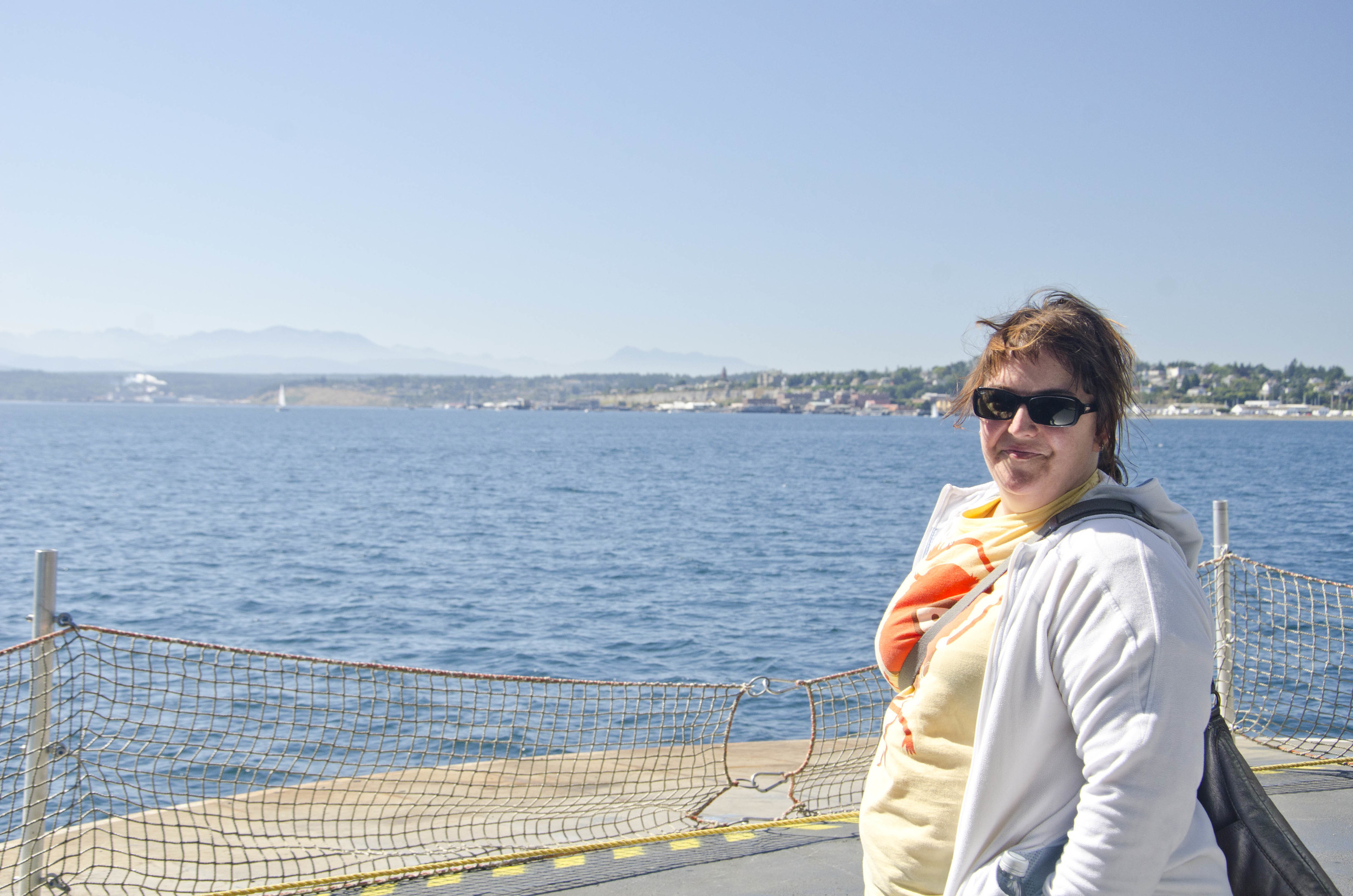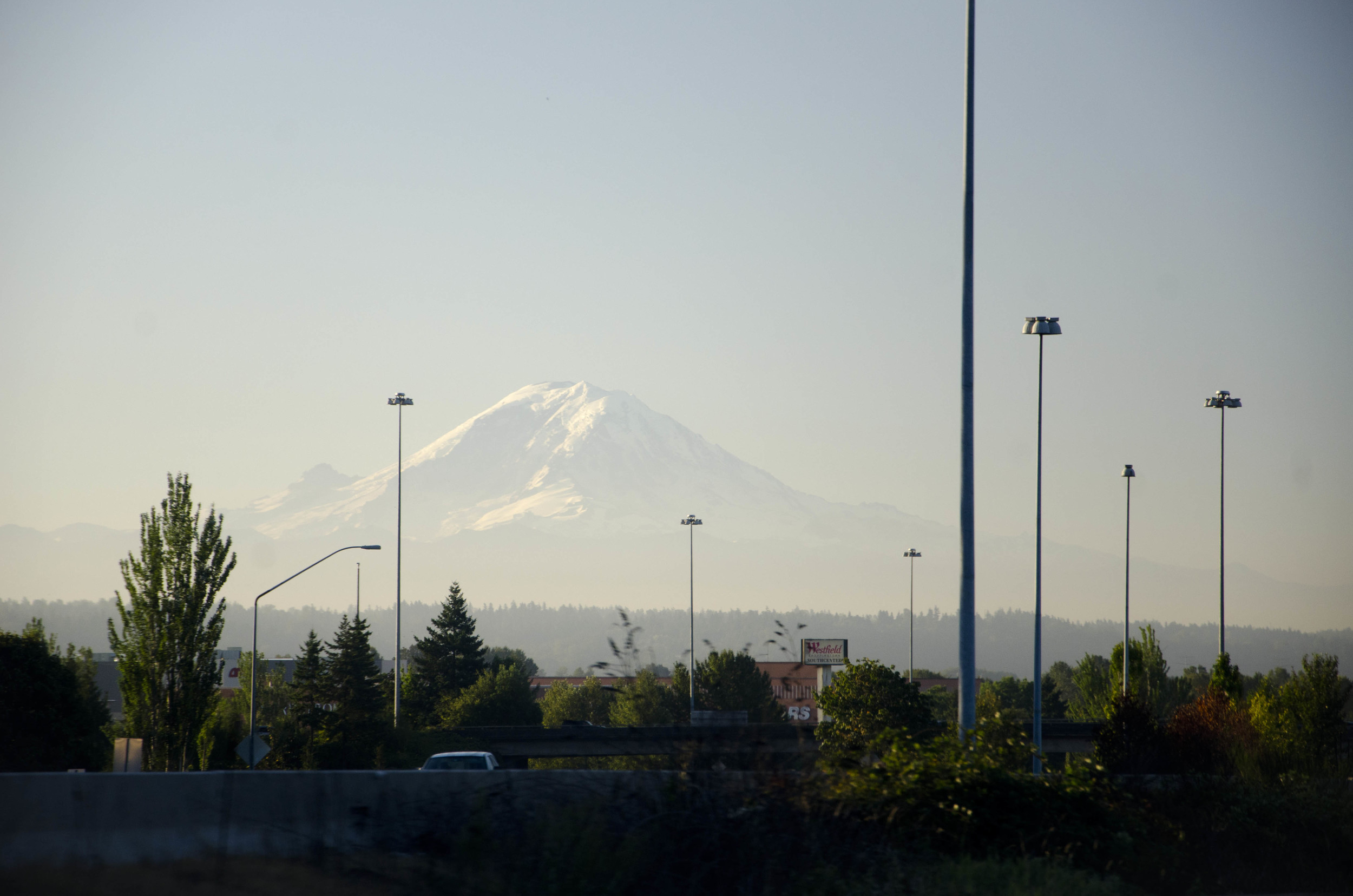 We took the ferry to Whidbey Island, ate another amazing sandwich from the slowest sandwich shop ever, another ferry to Port Townsend, a drive to Port Angeles, and then for a bit of a change, we went to a couple of wineries.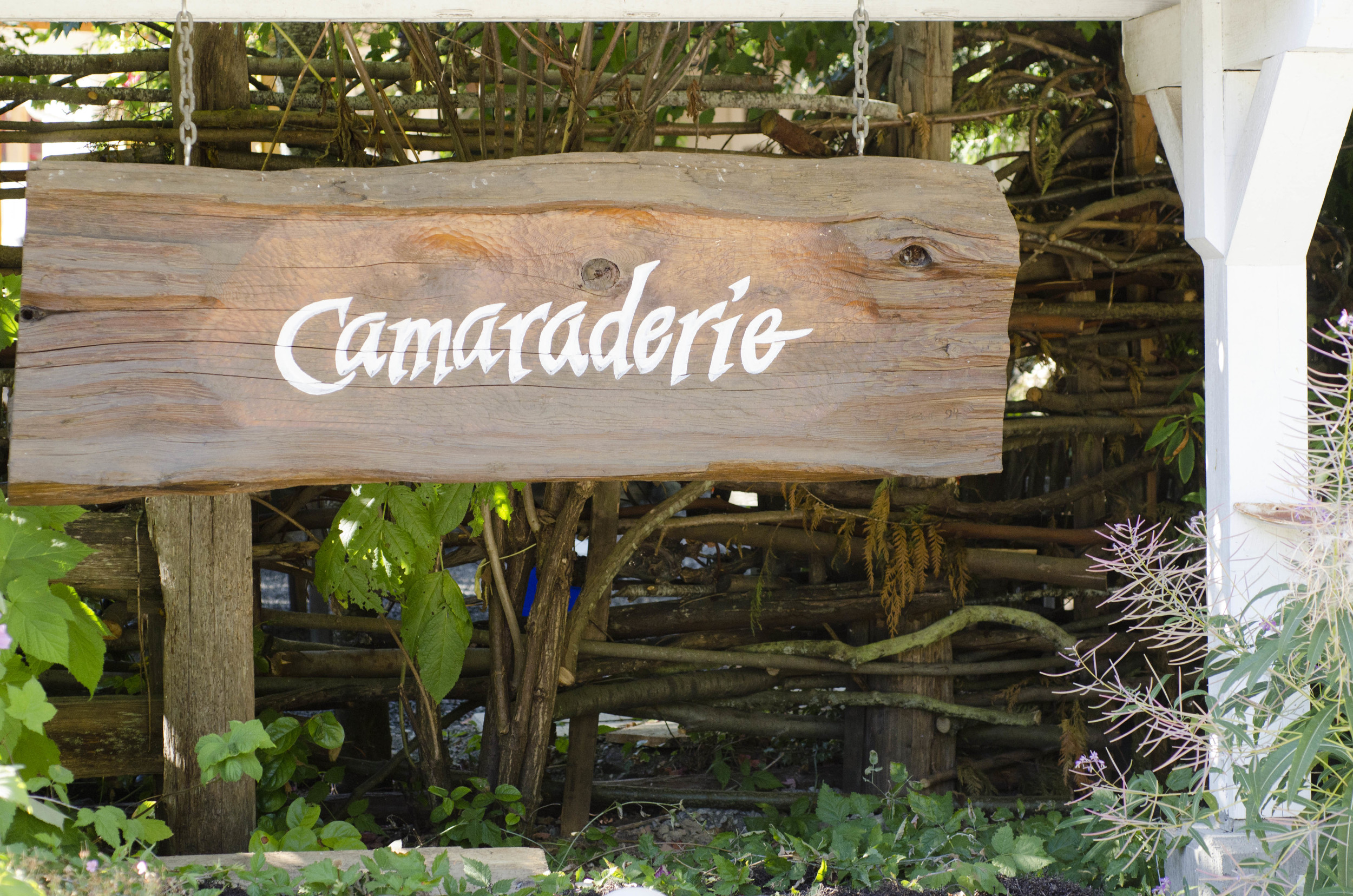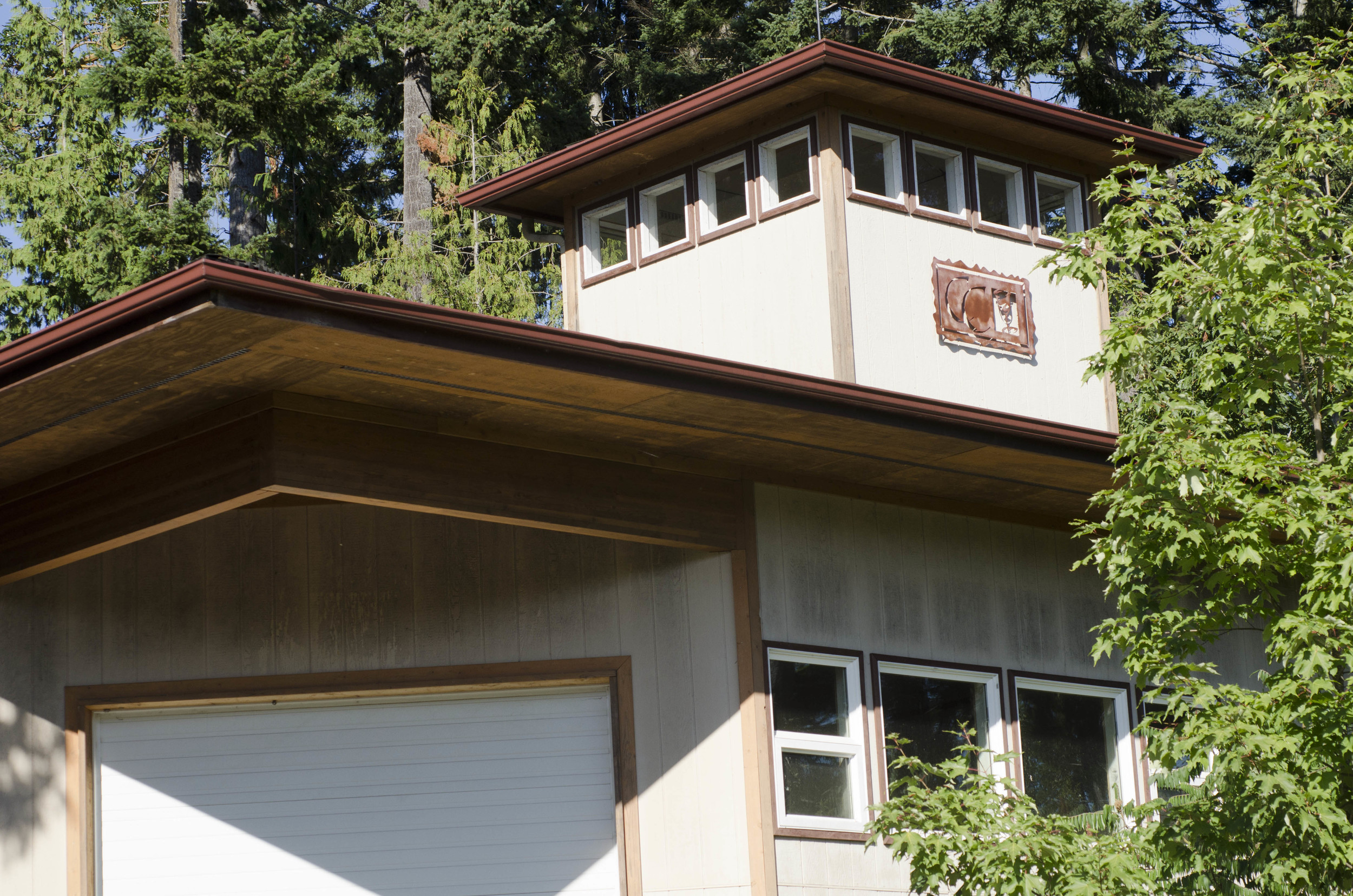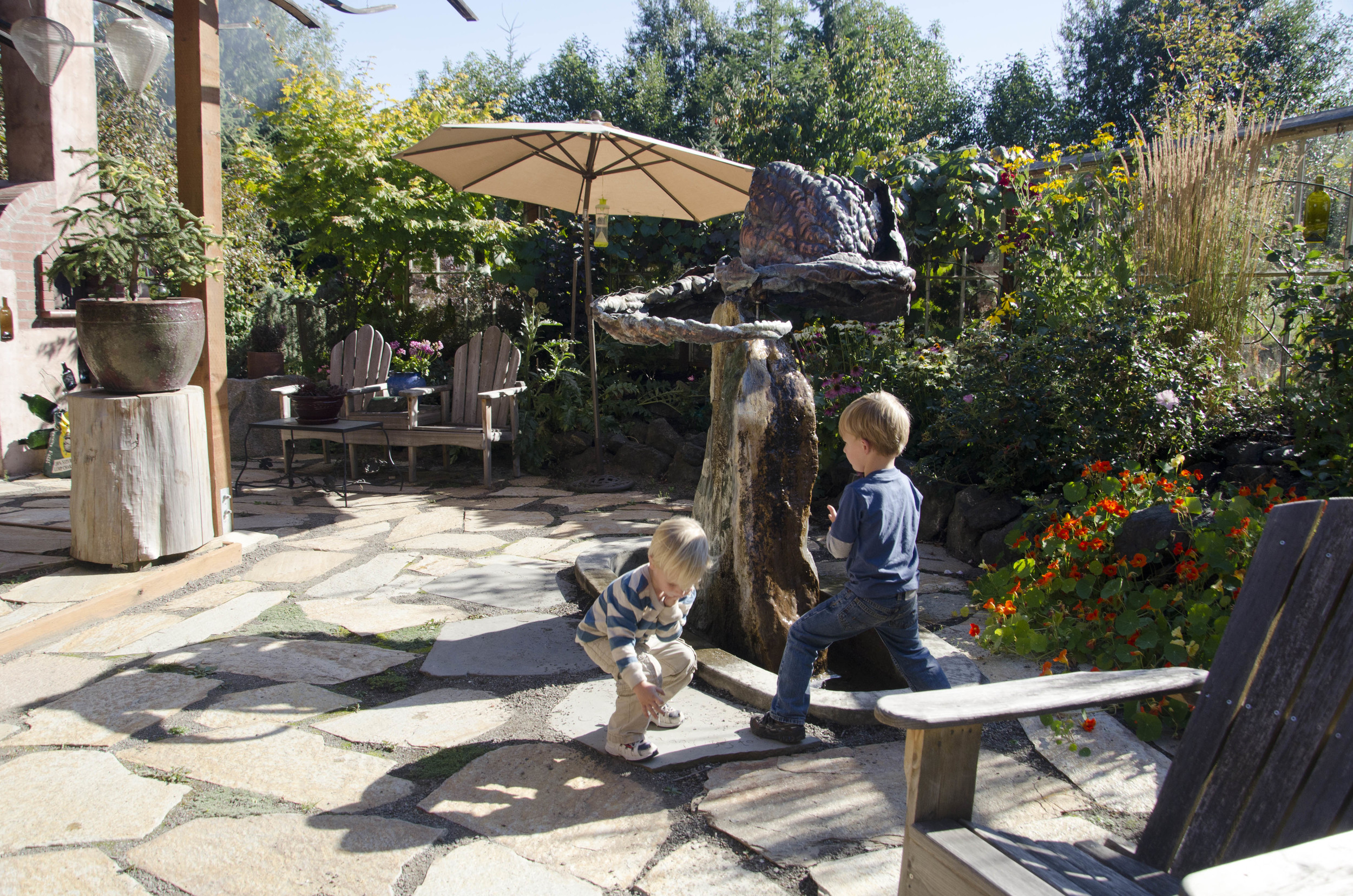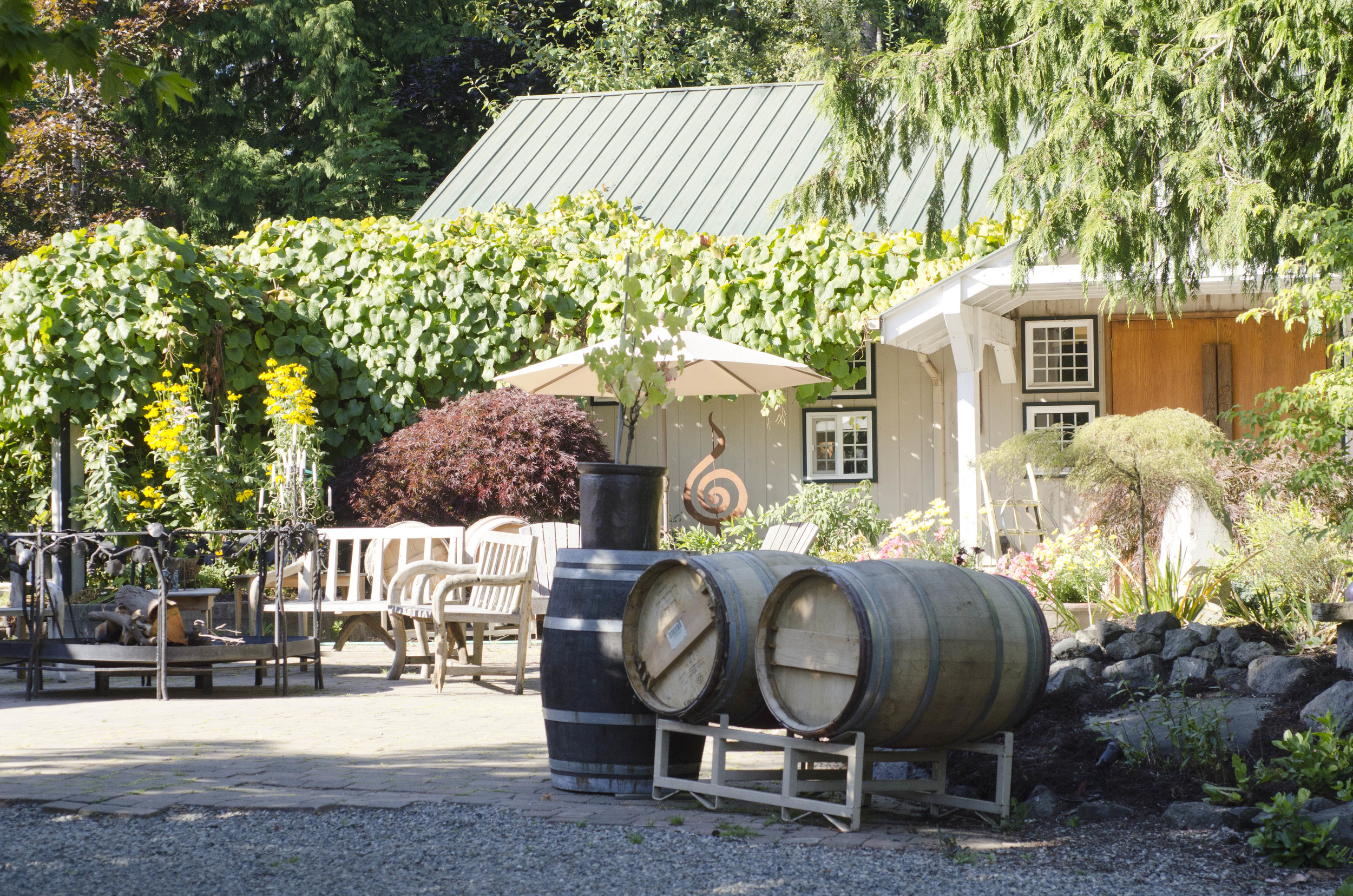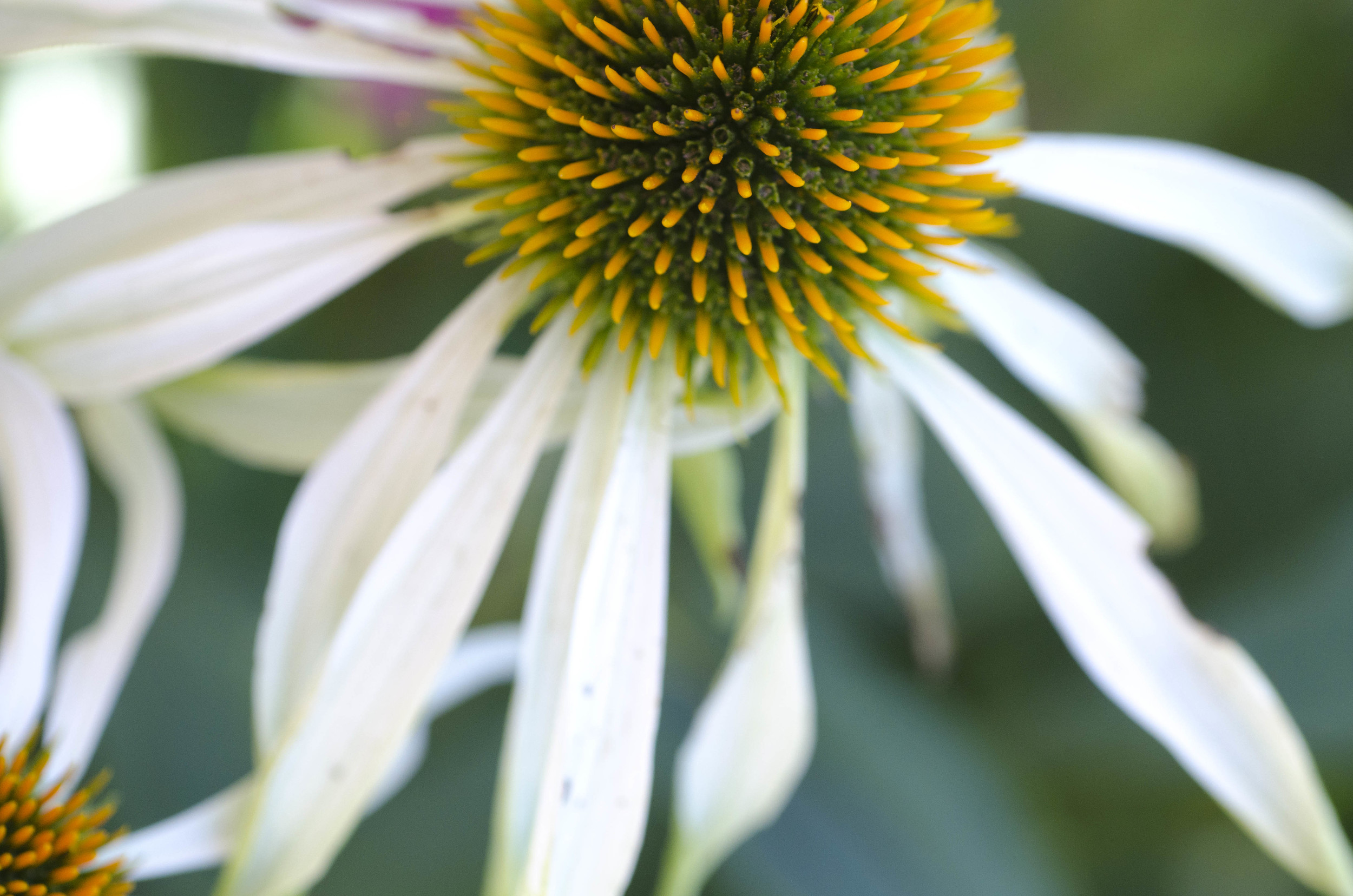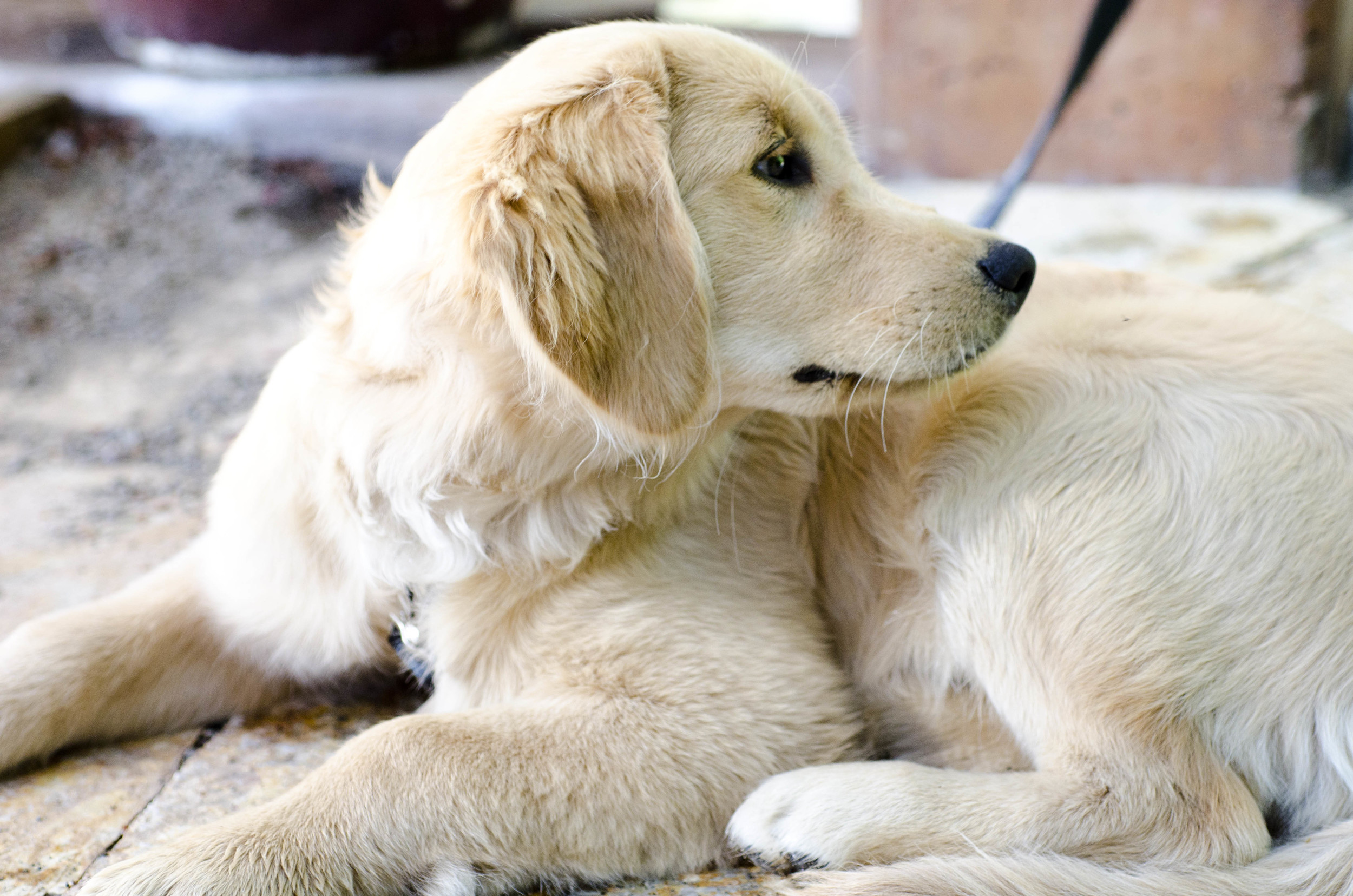 And then, when we couldn't wait another moment, we went back up to Hurricane Ridge.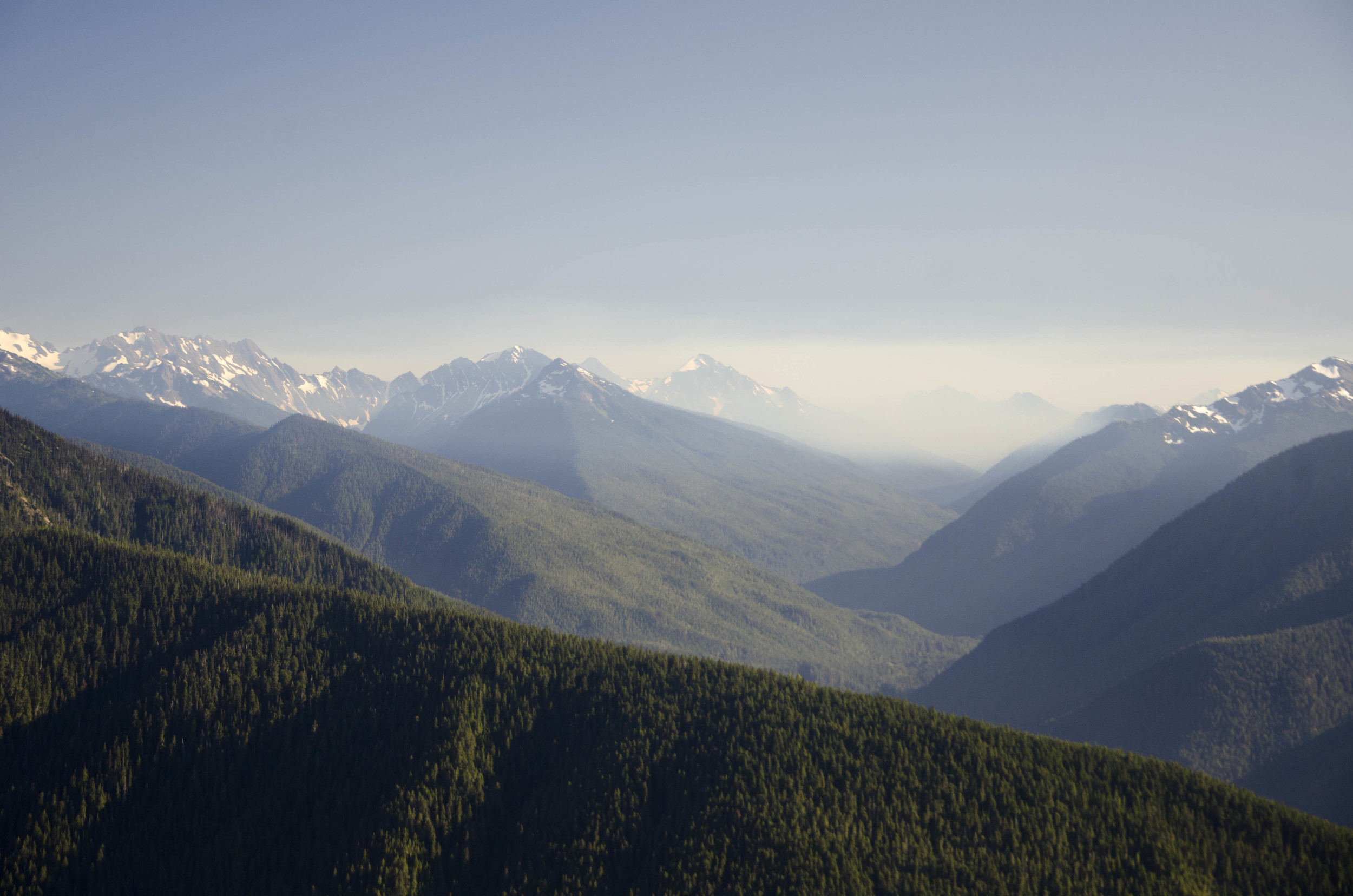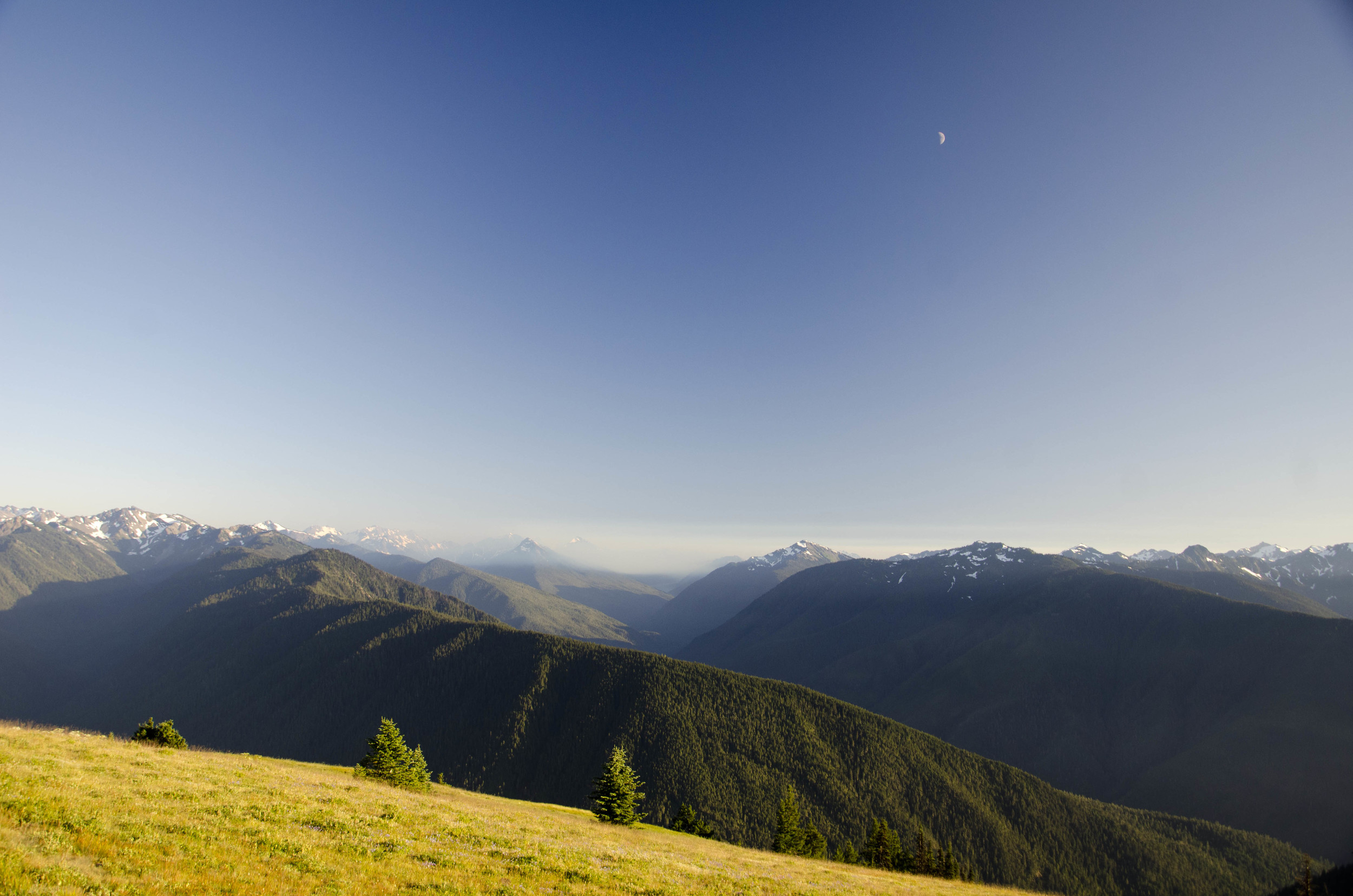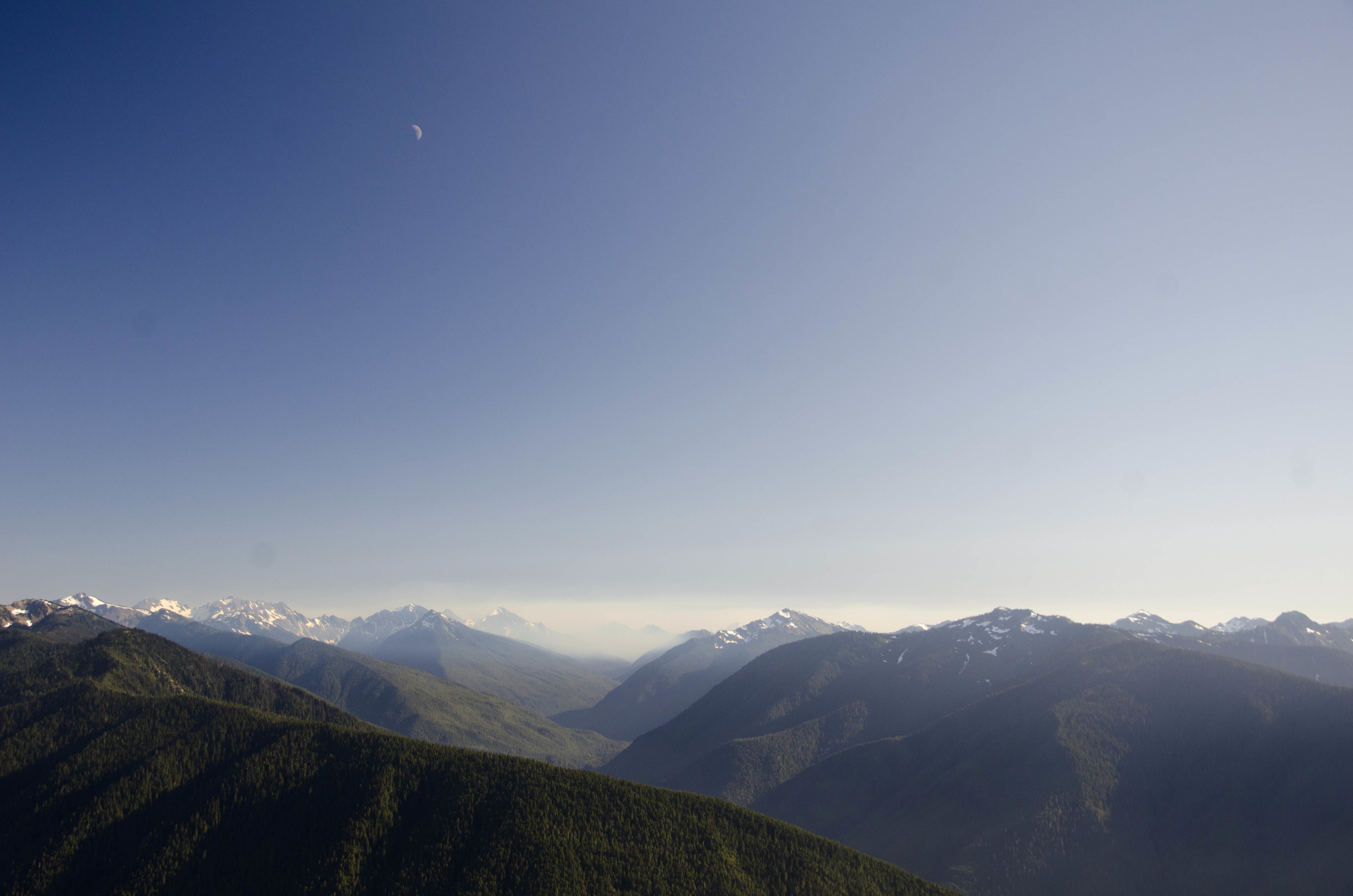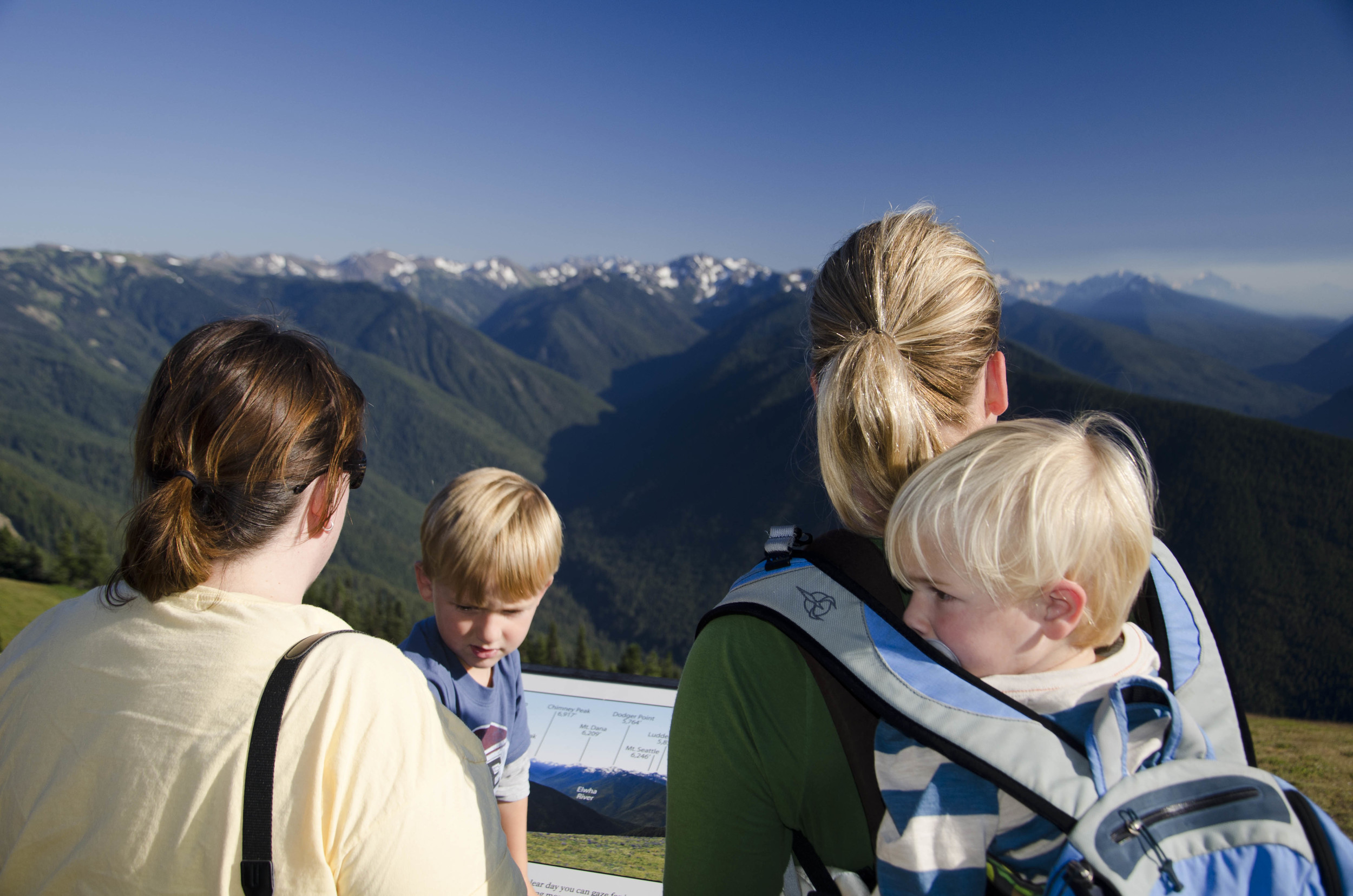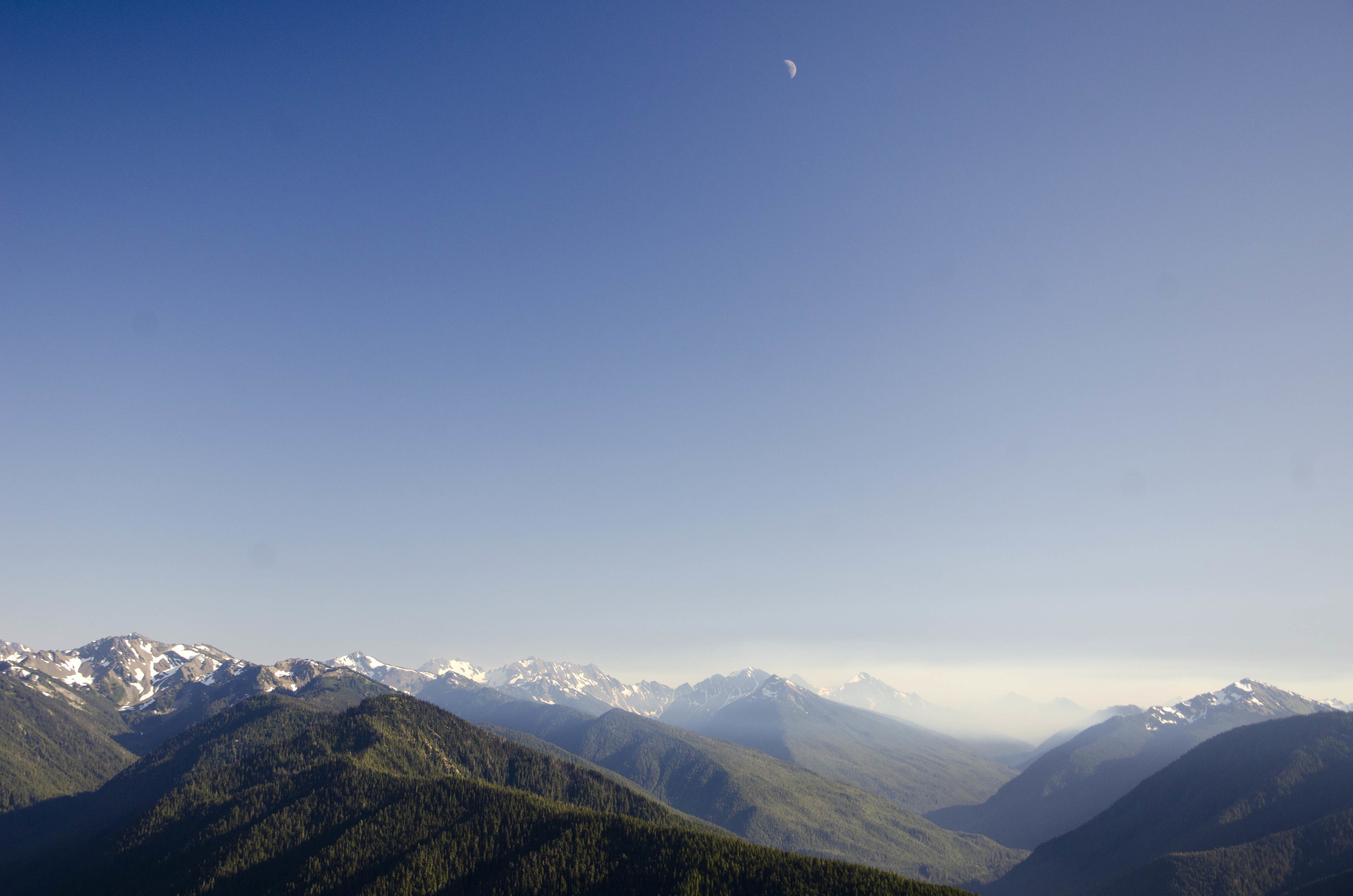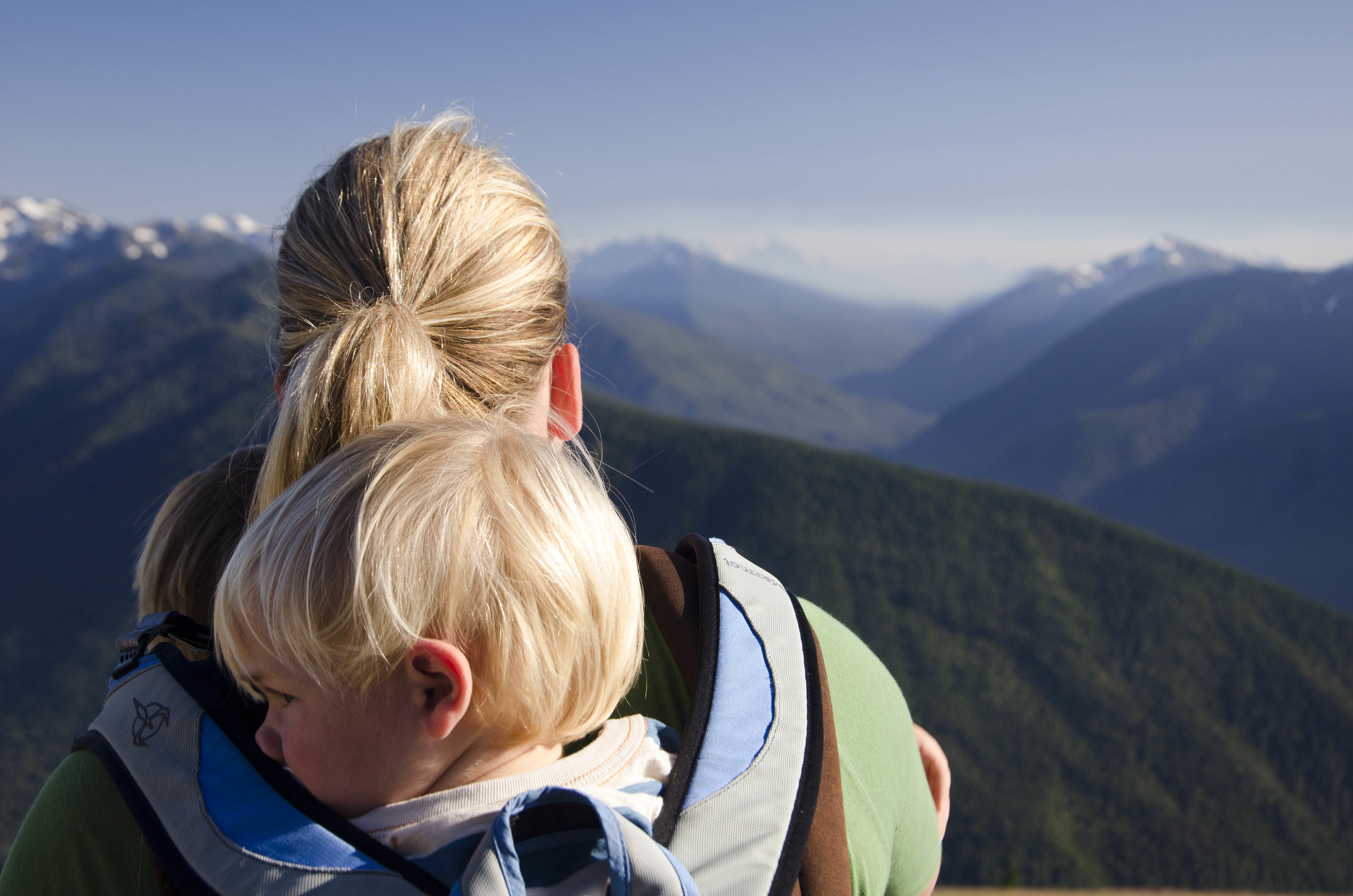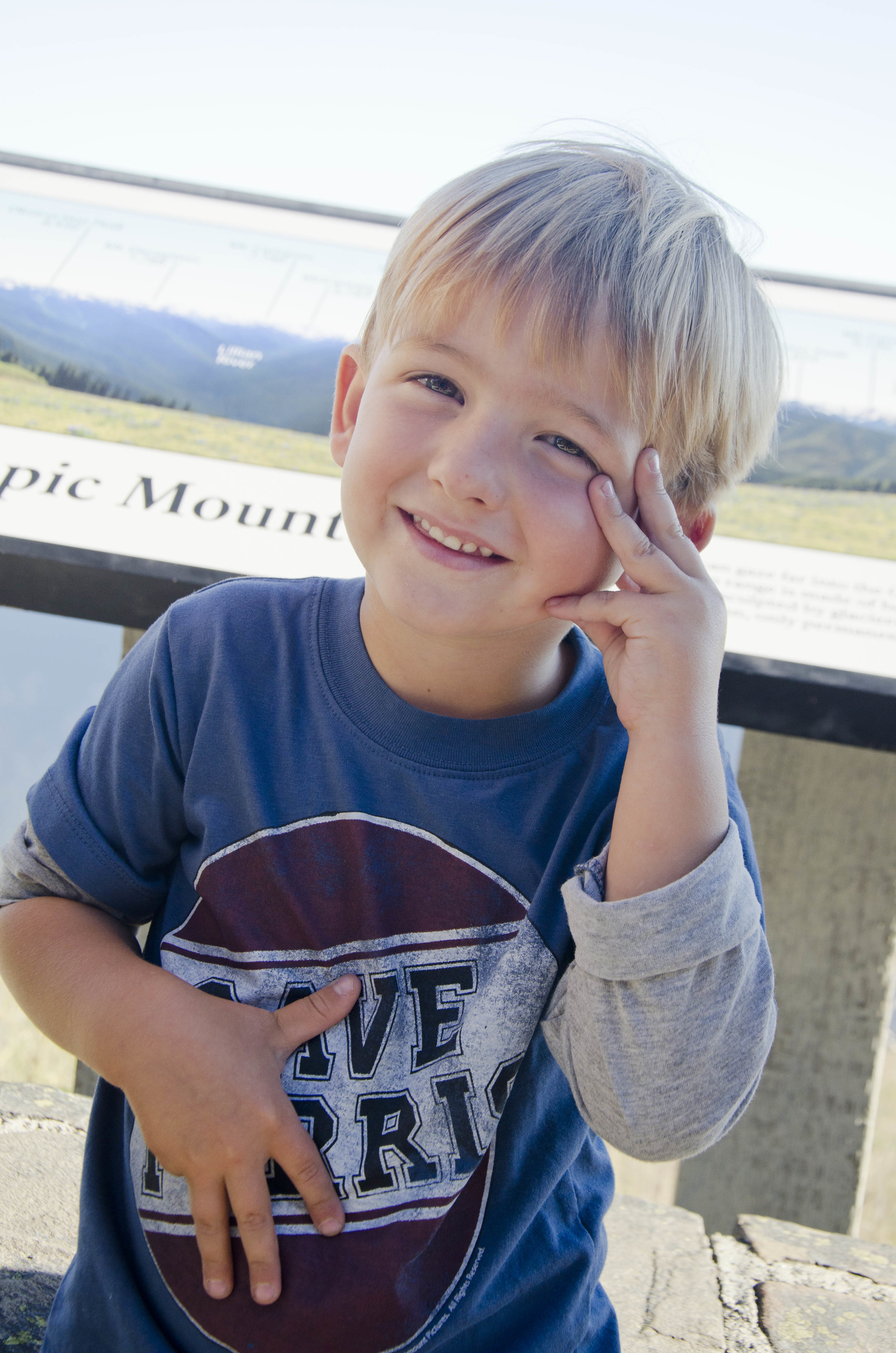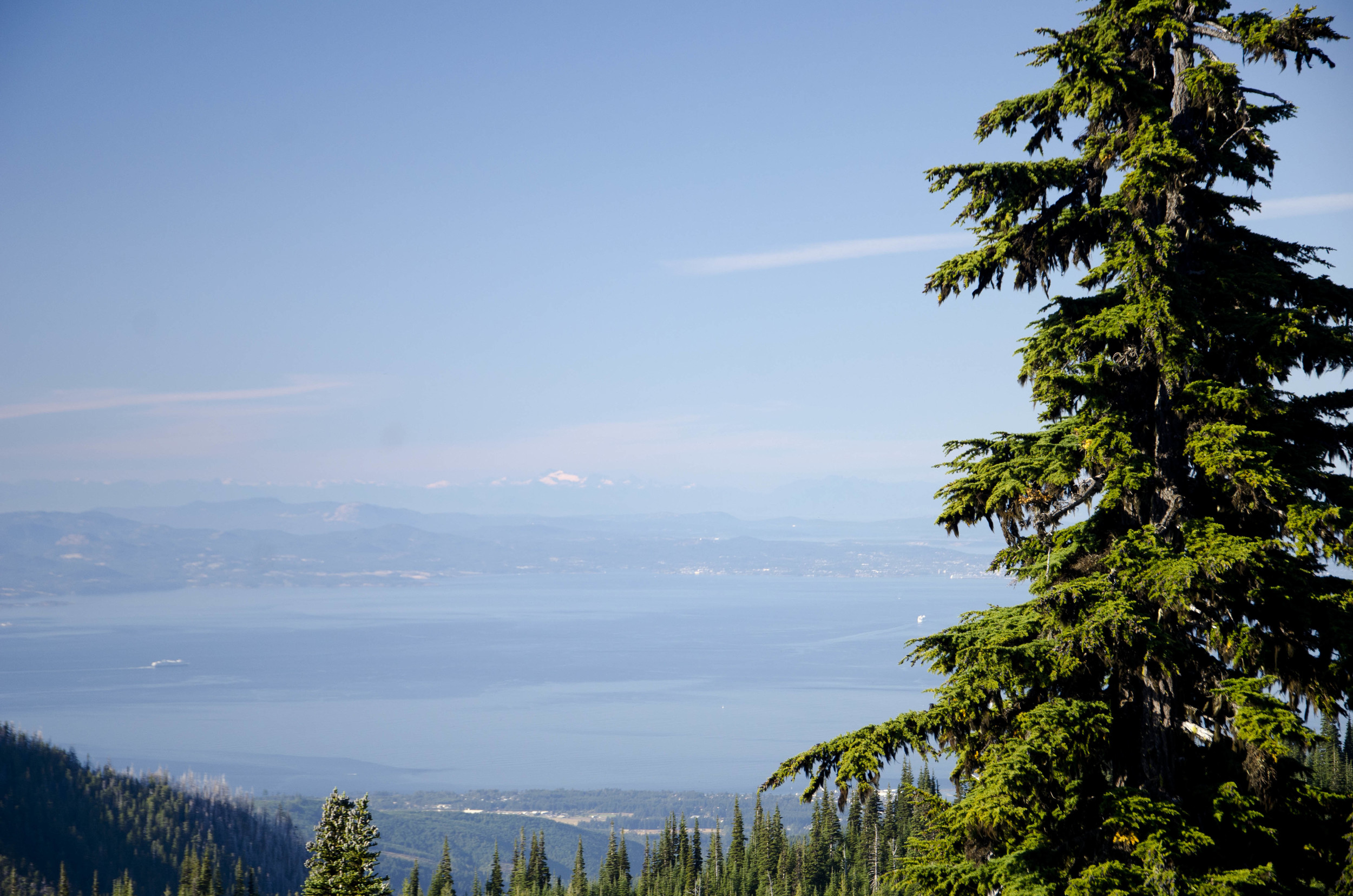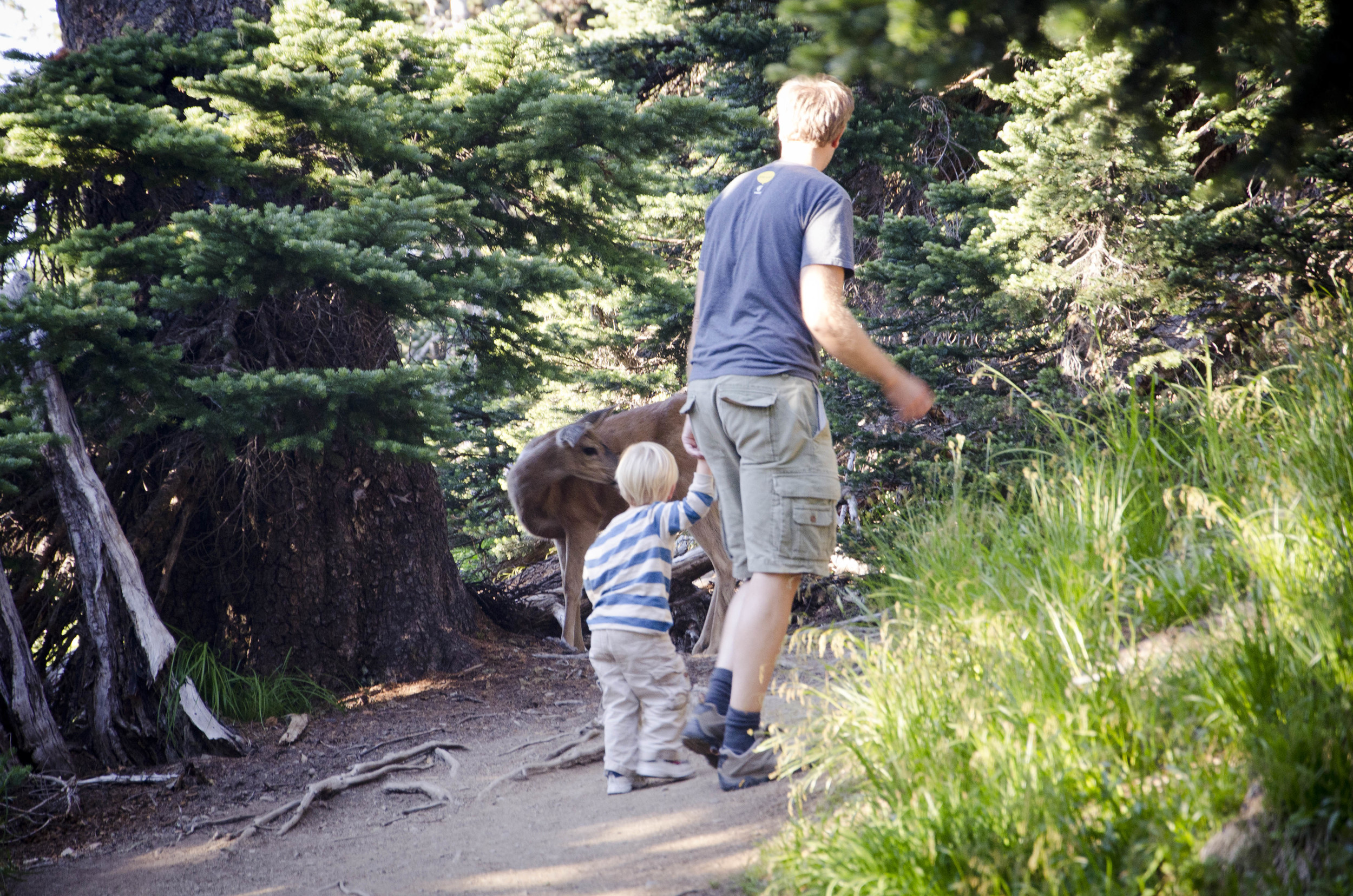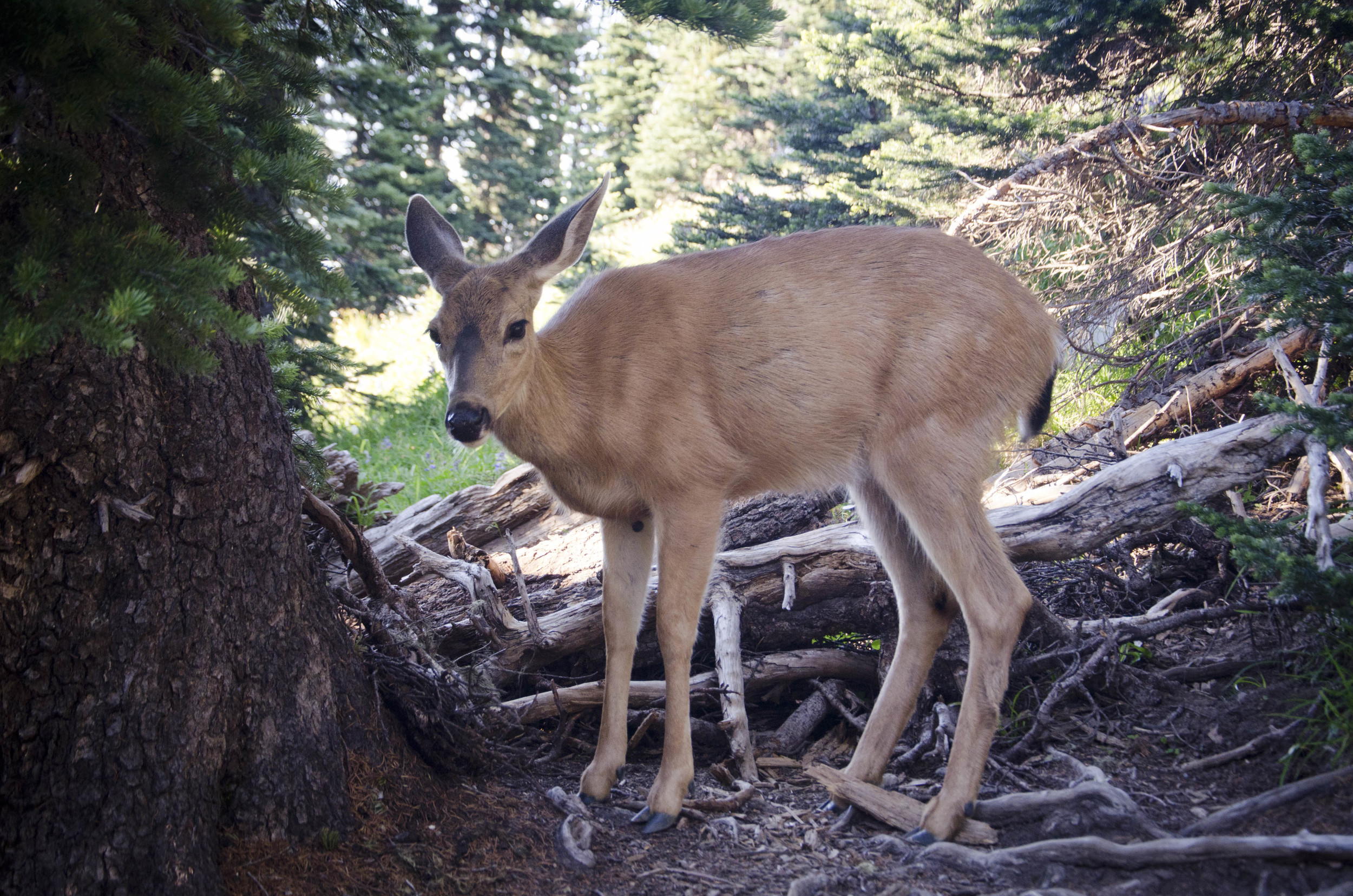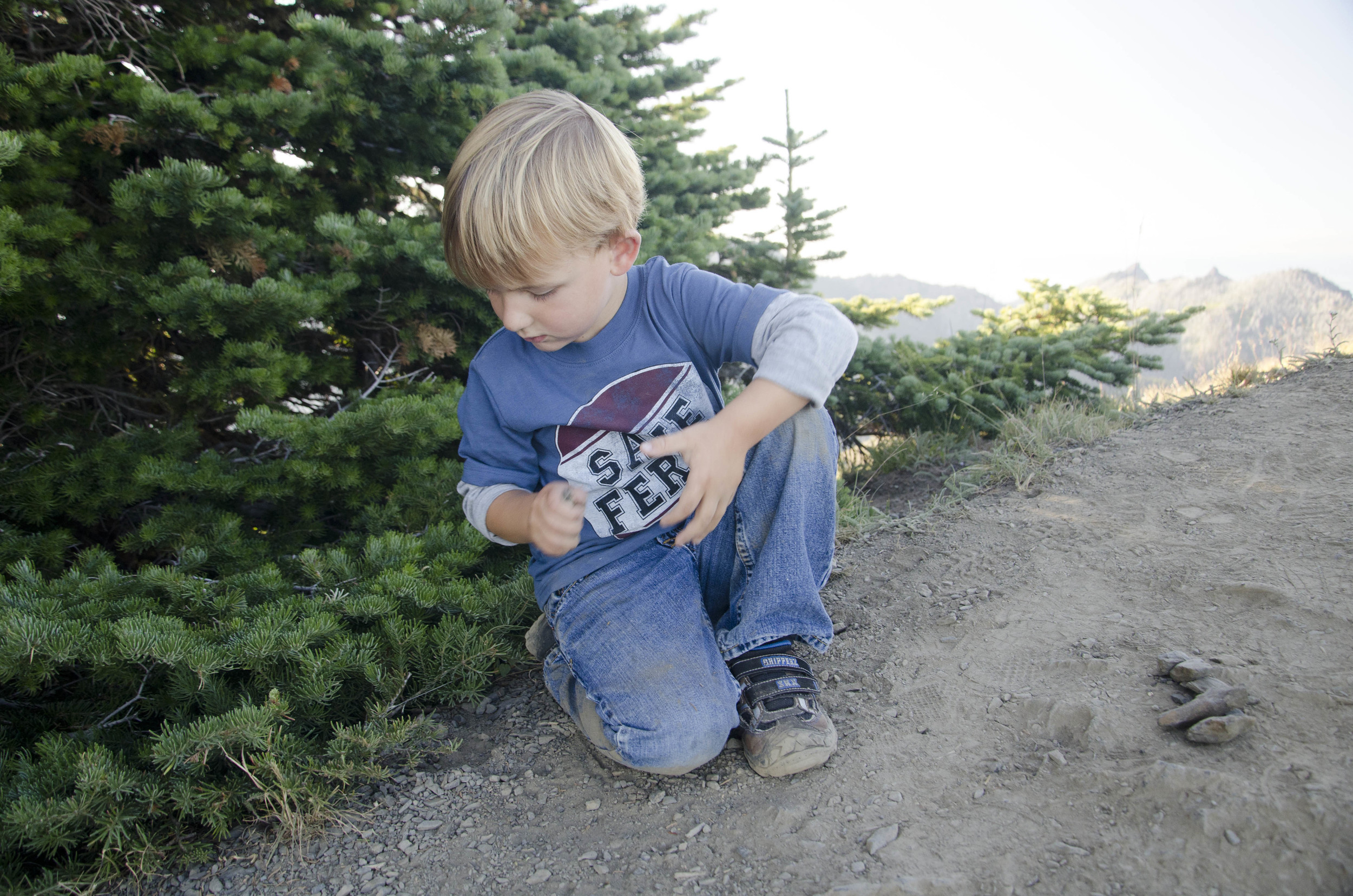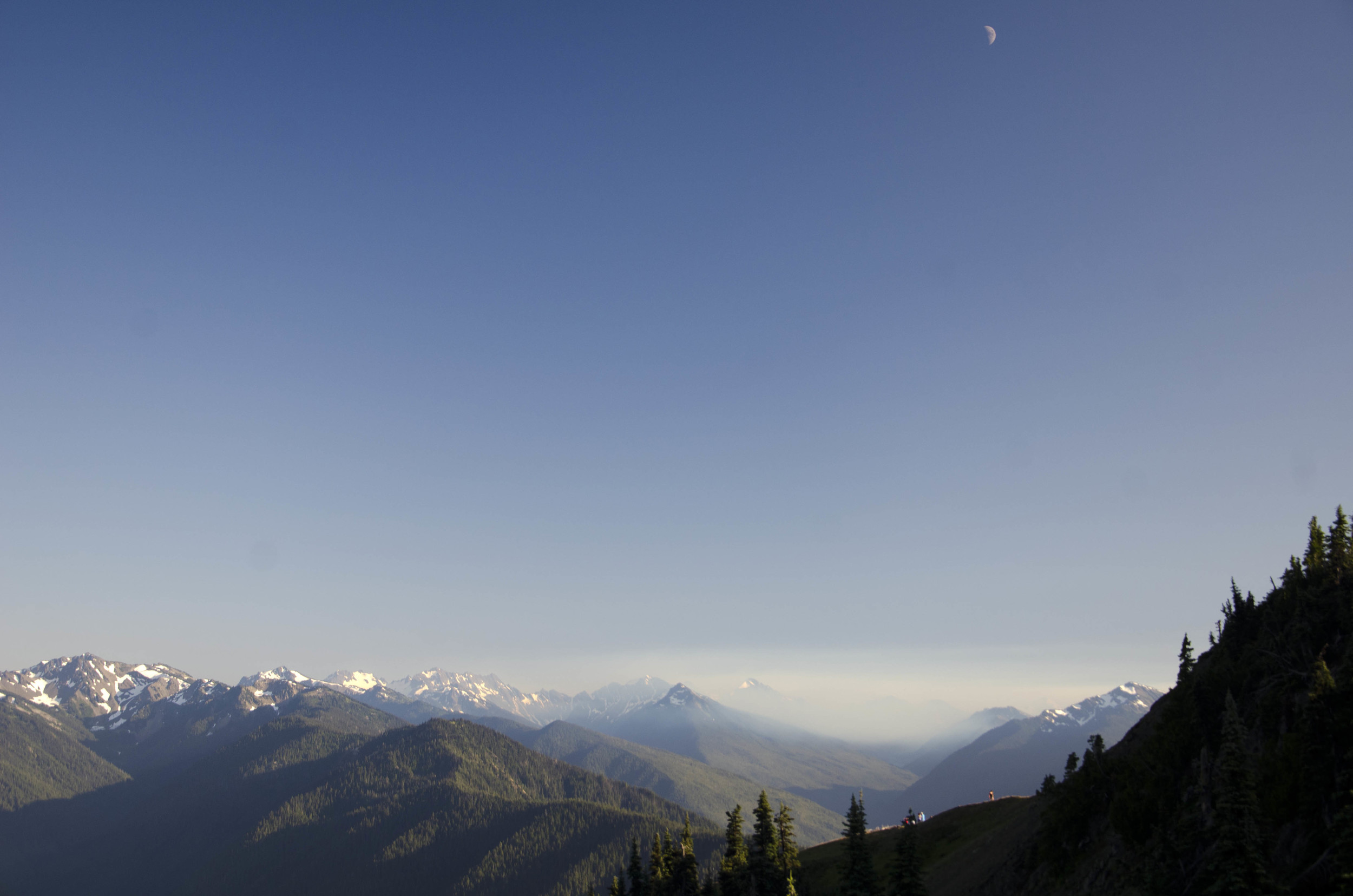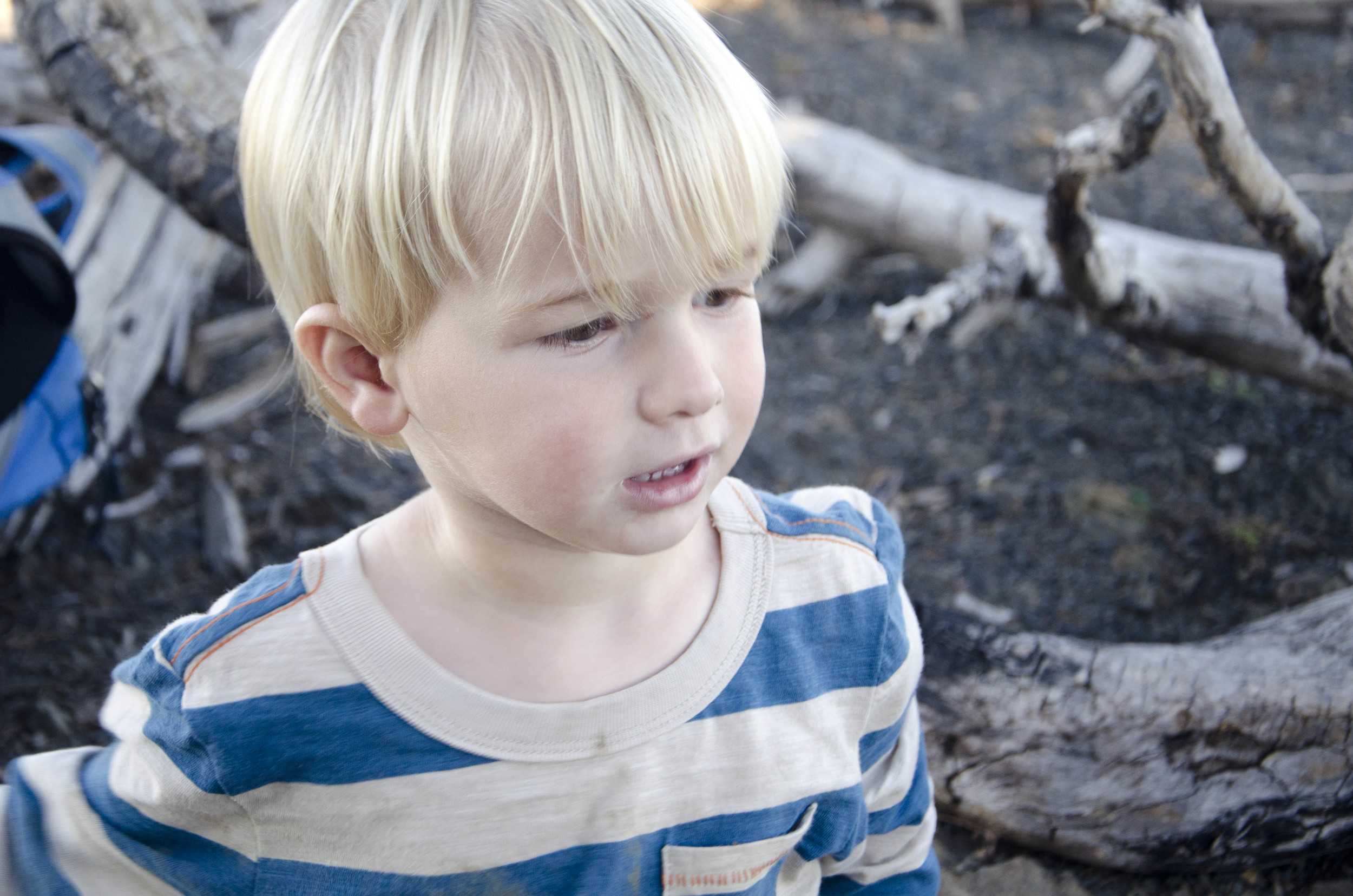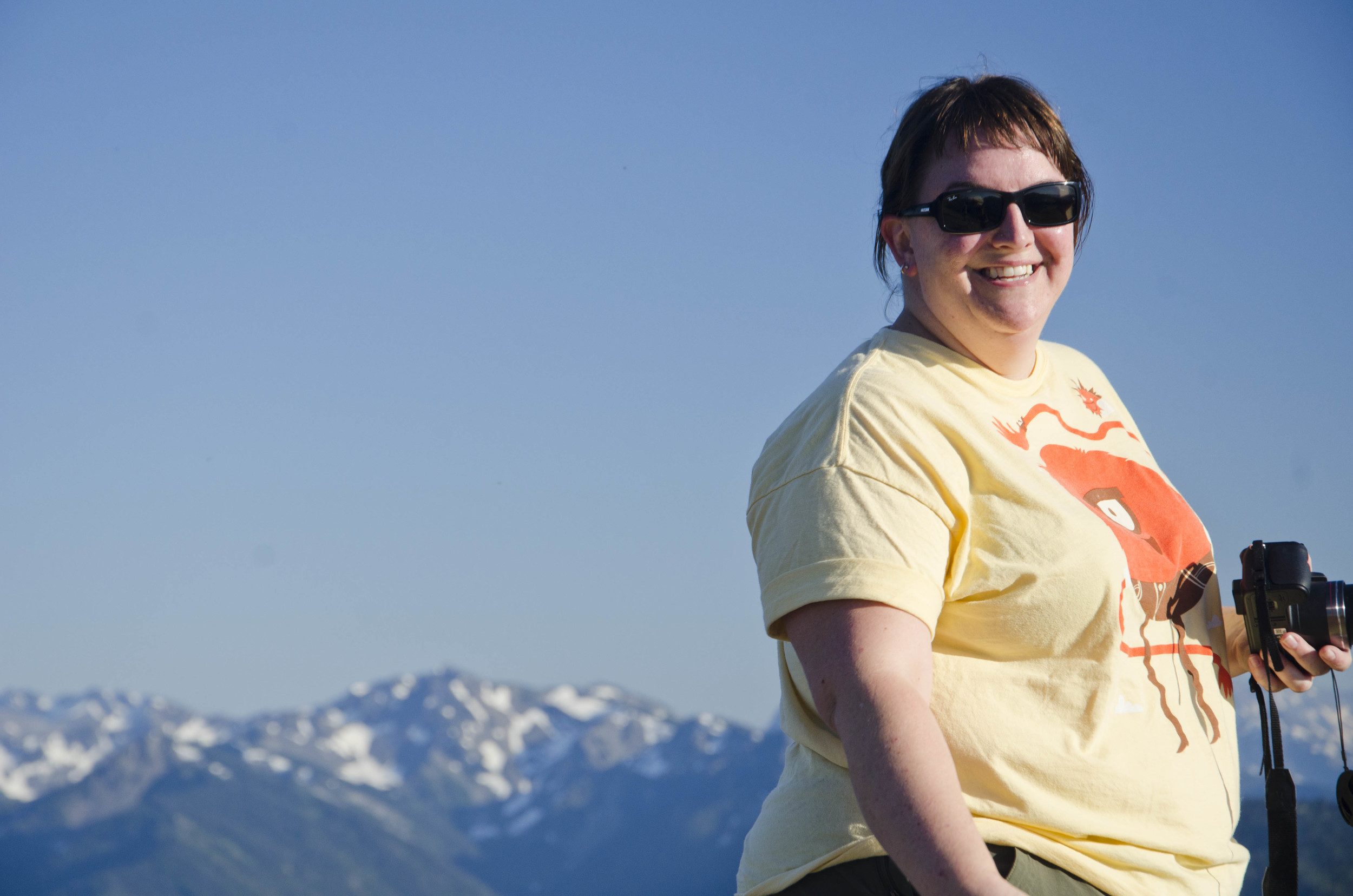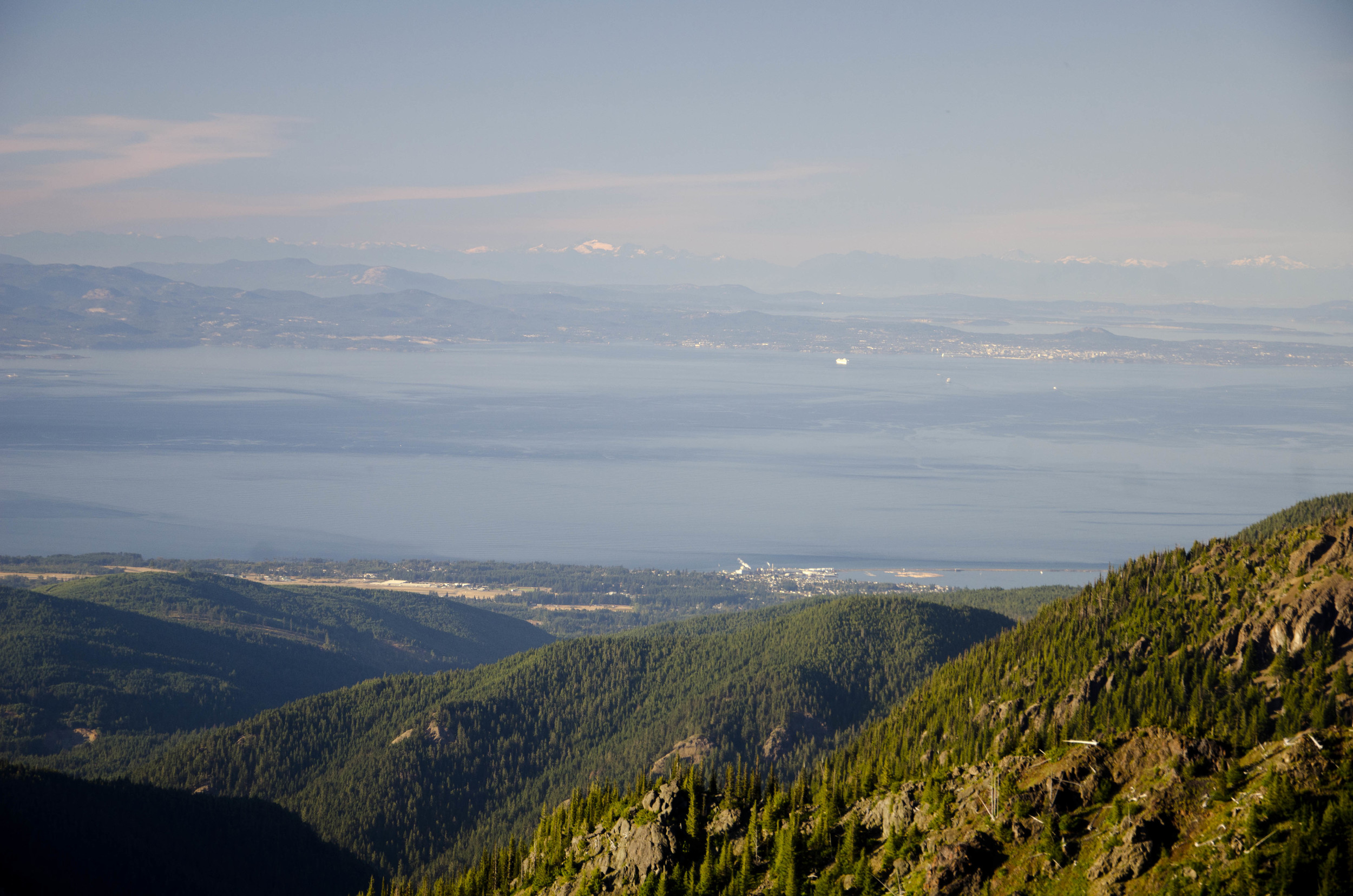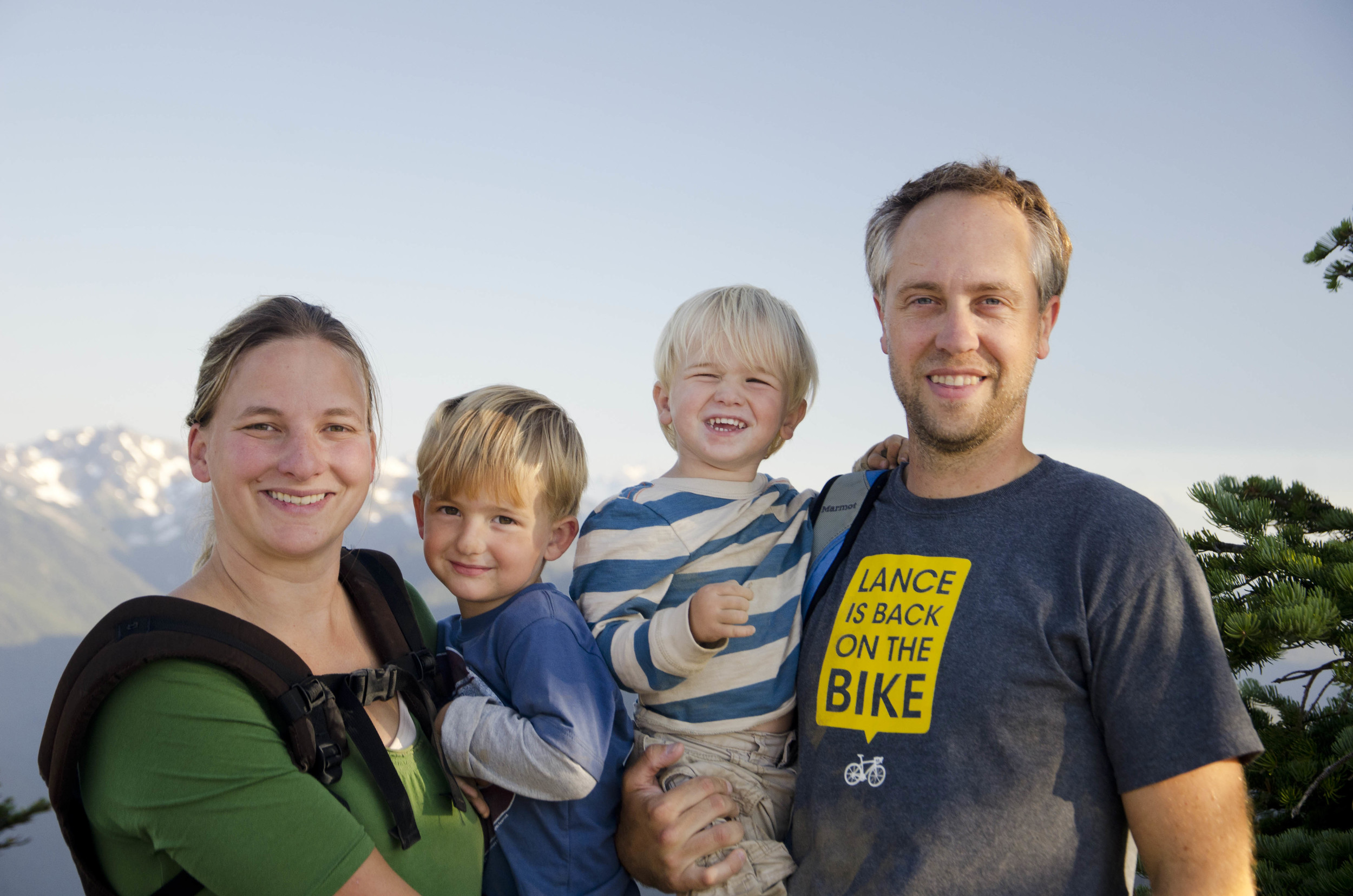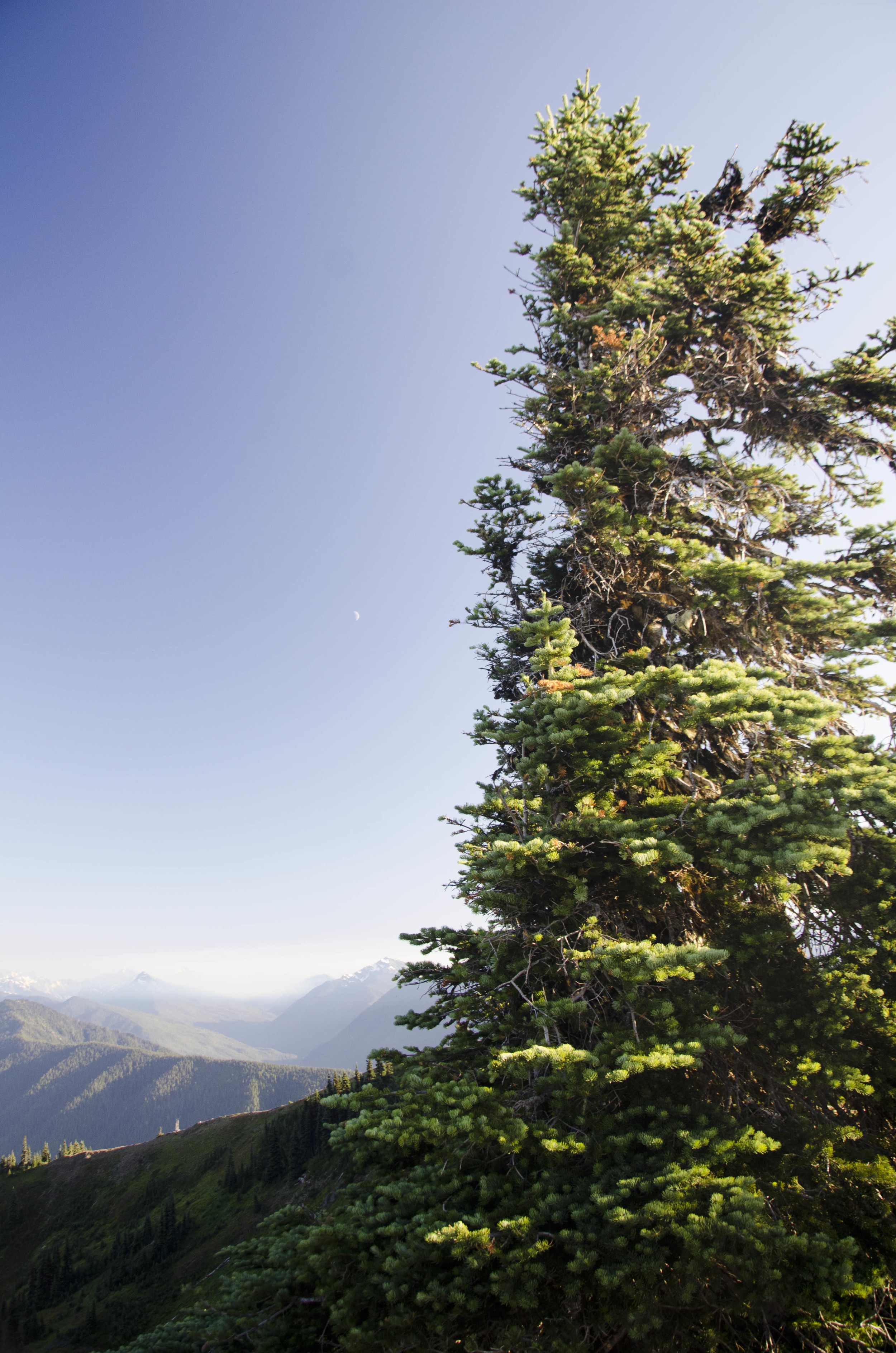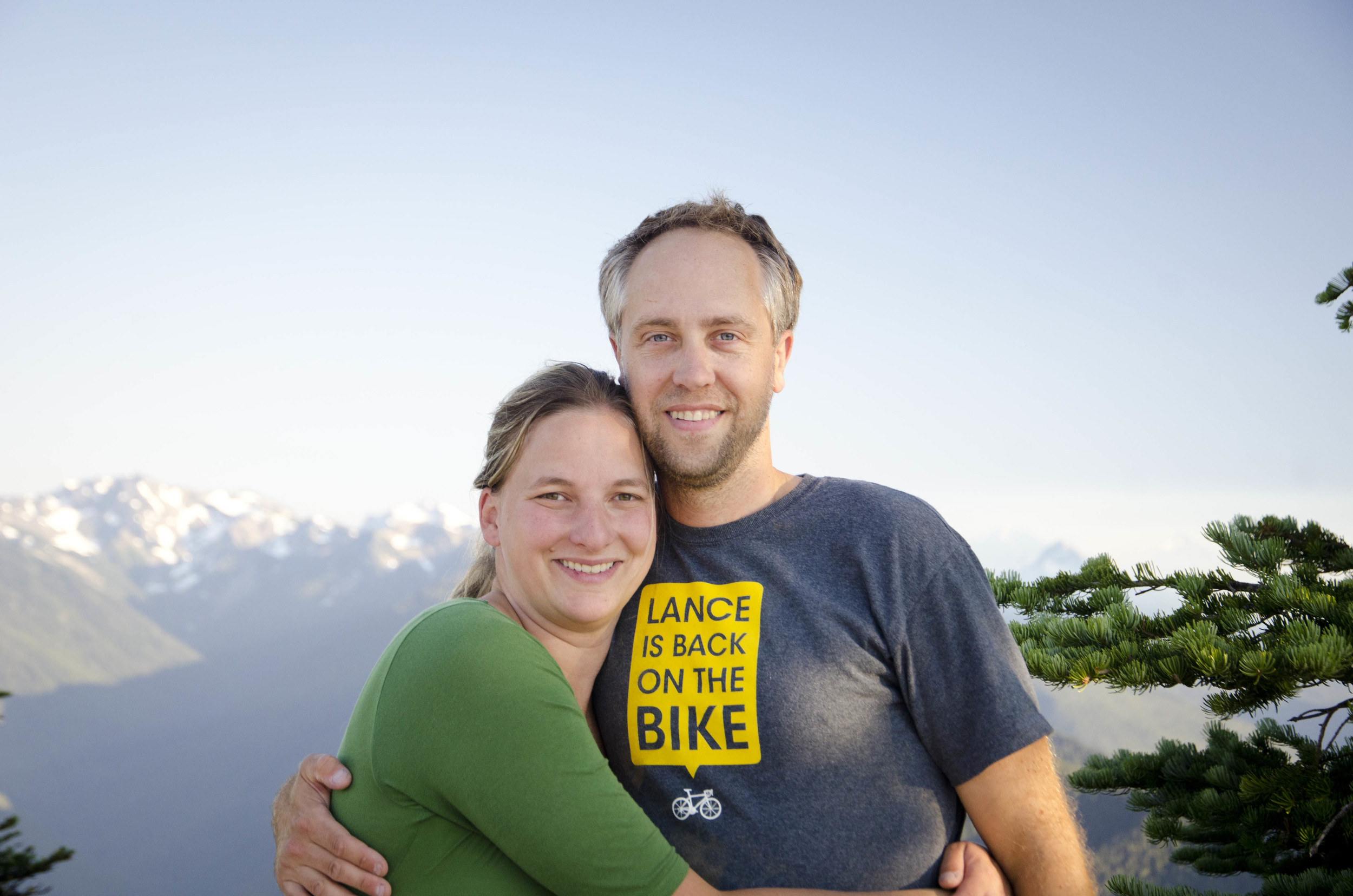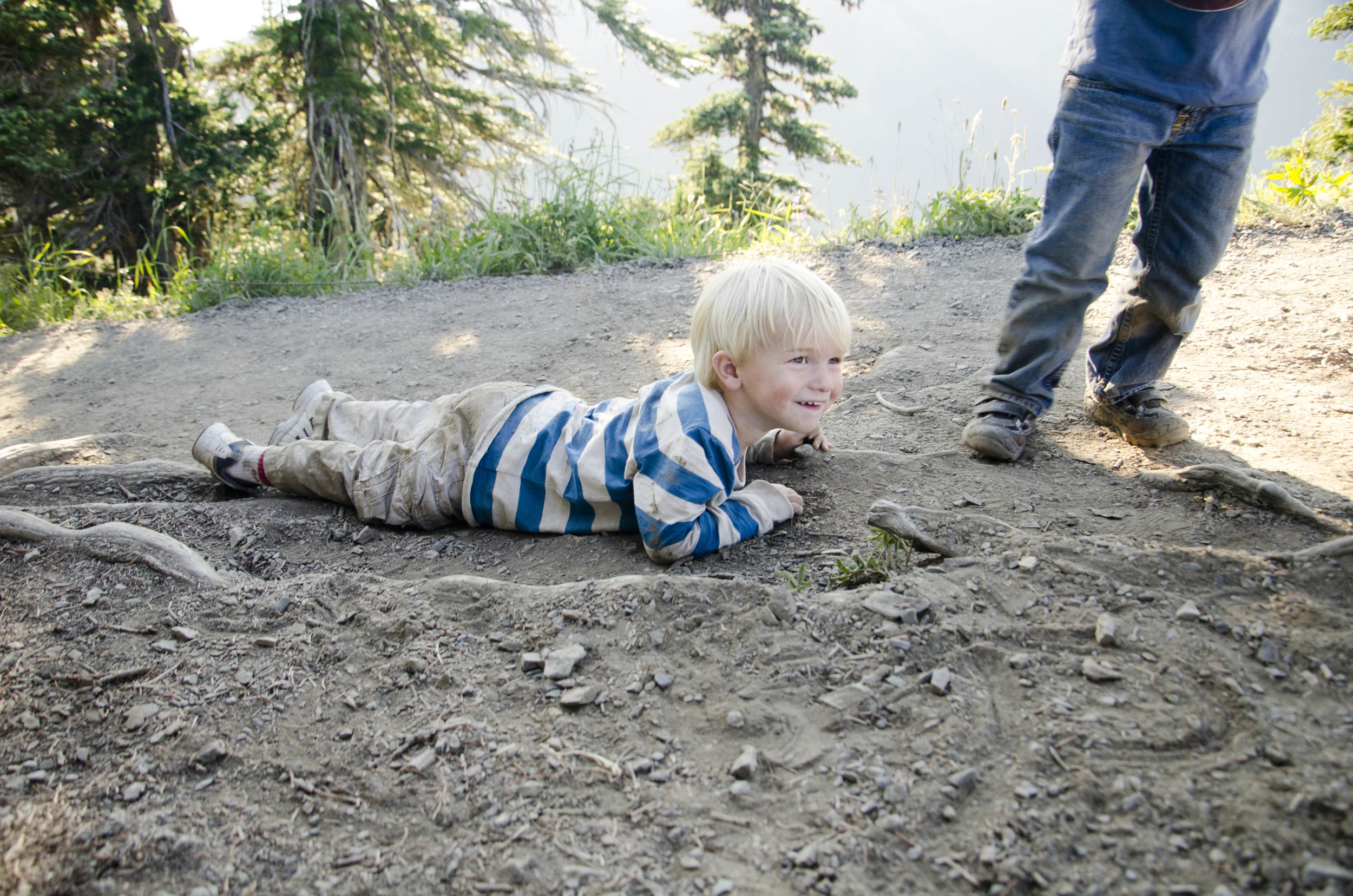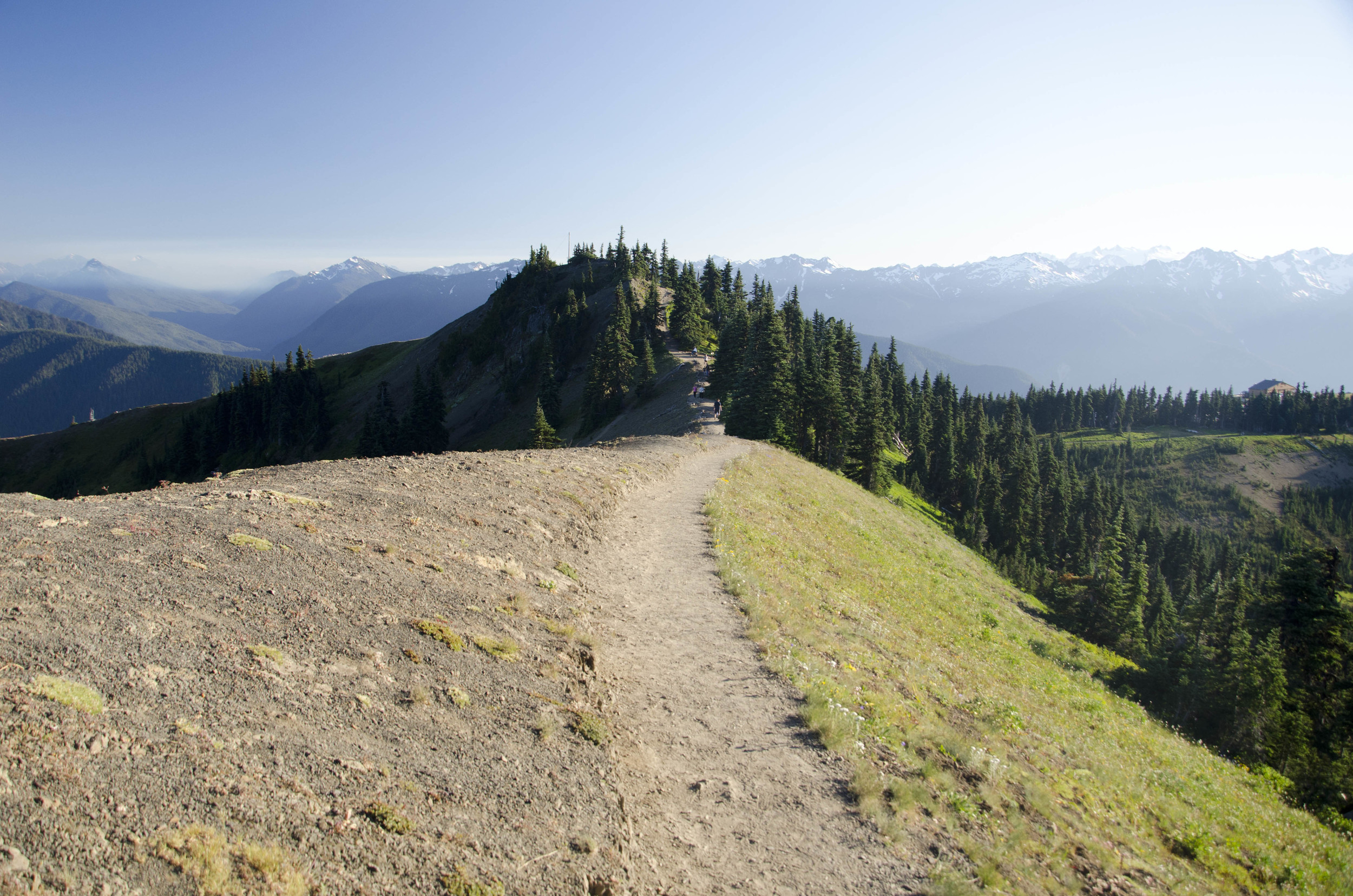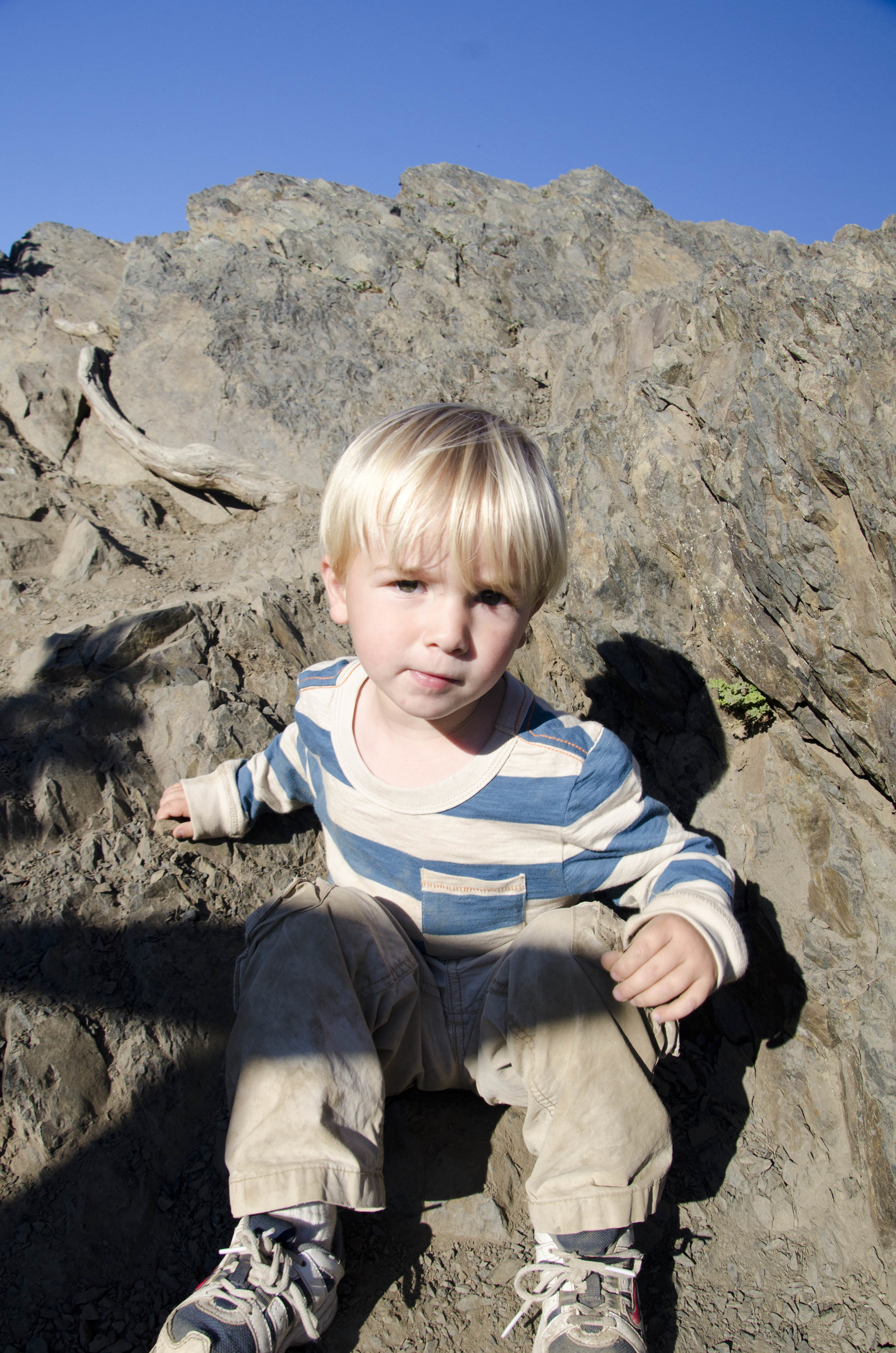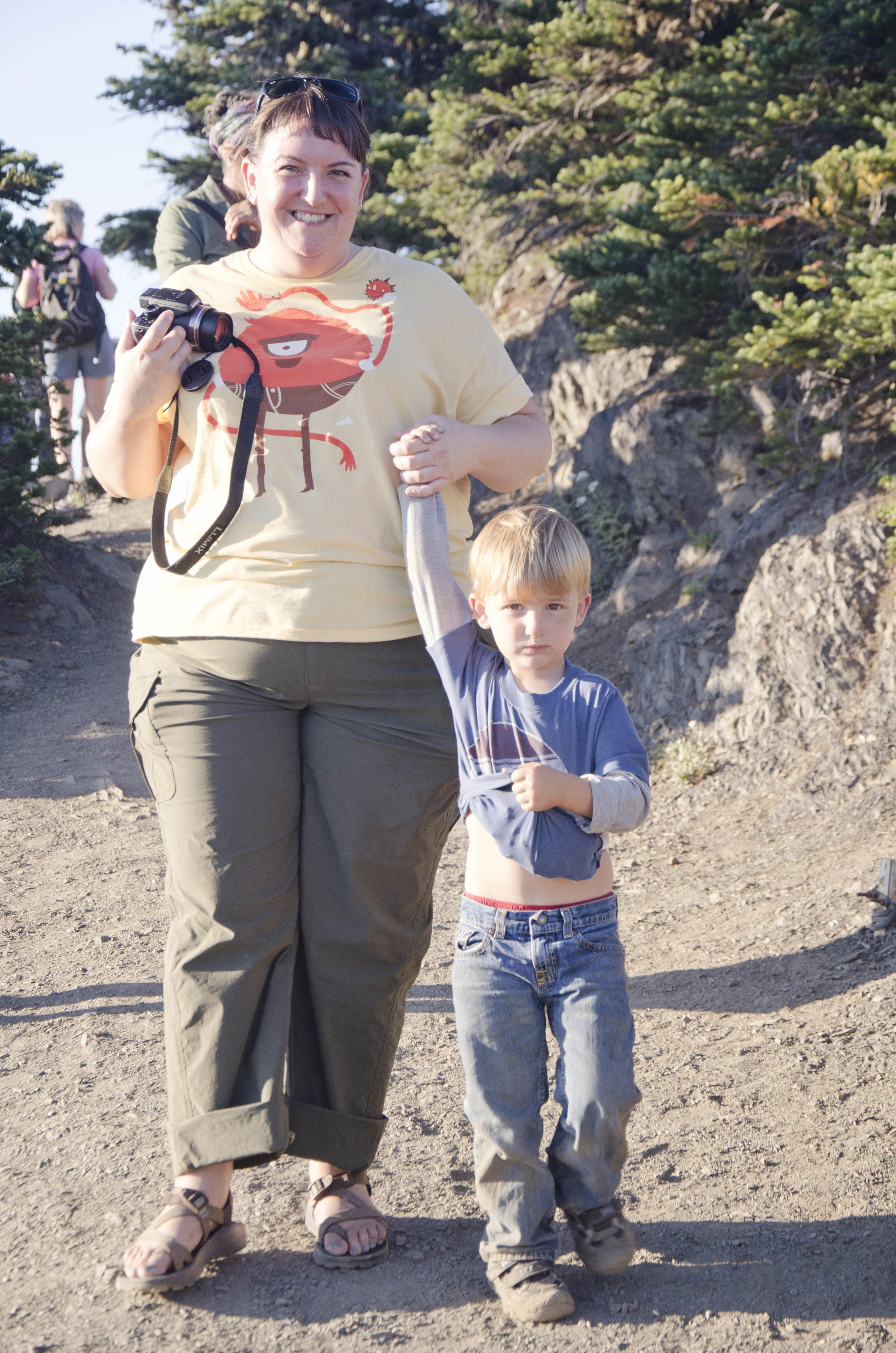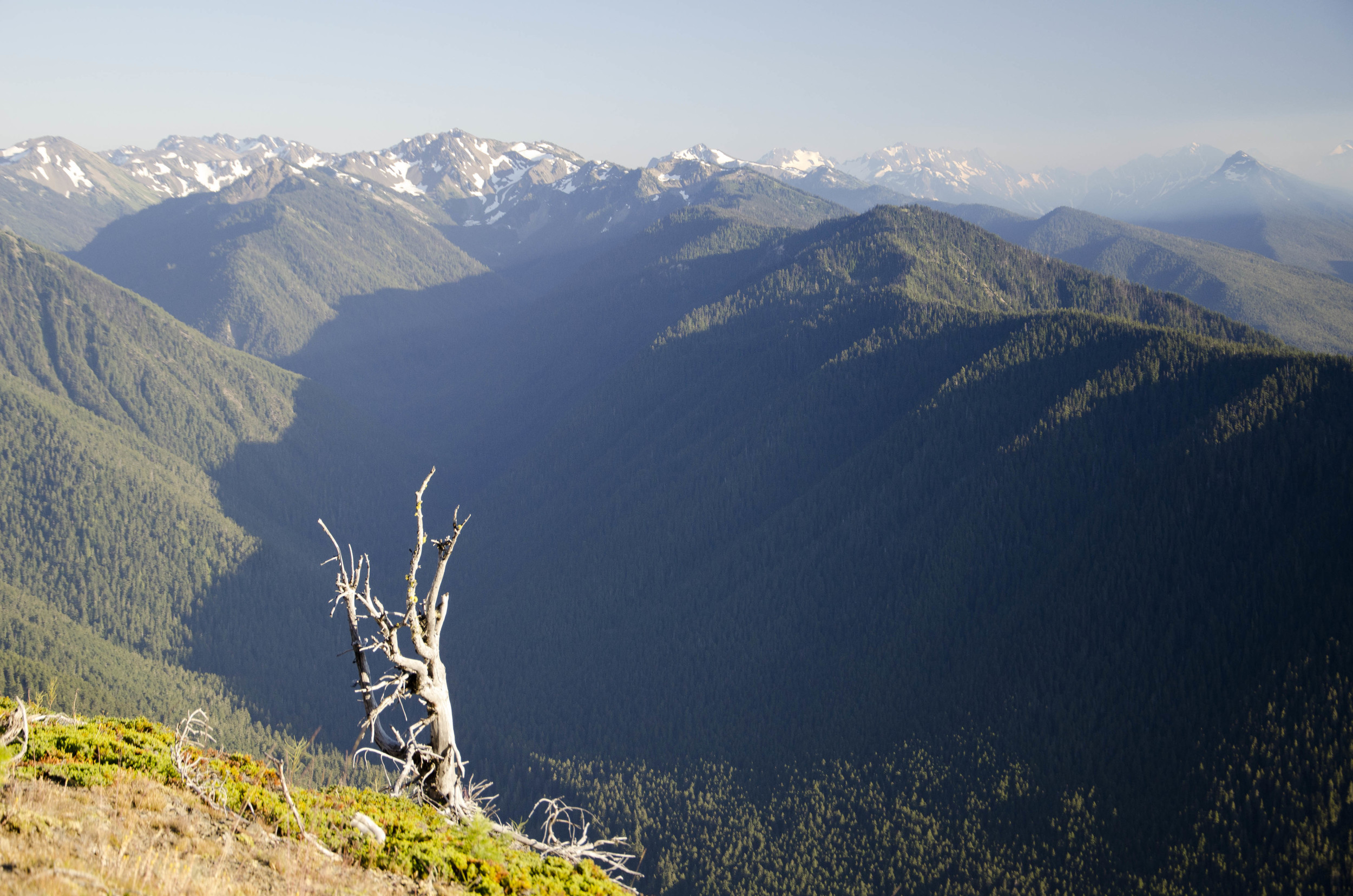 And we picked up more pho before we head back to Seattle. Bear wanted his photo taken.
He wanted a photo of all of the bears, but he was clear that he is a person.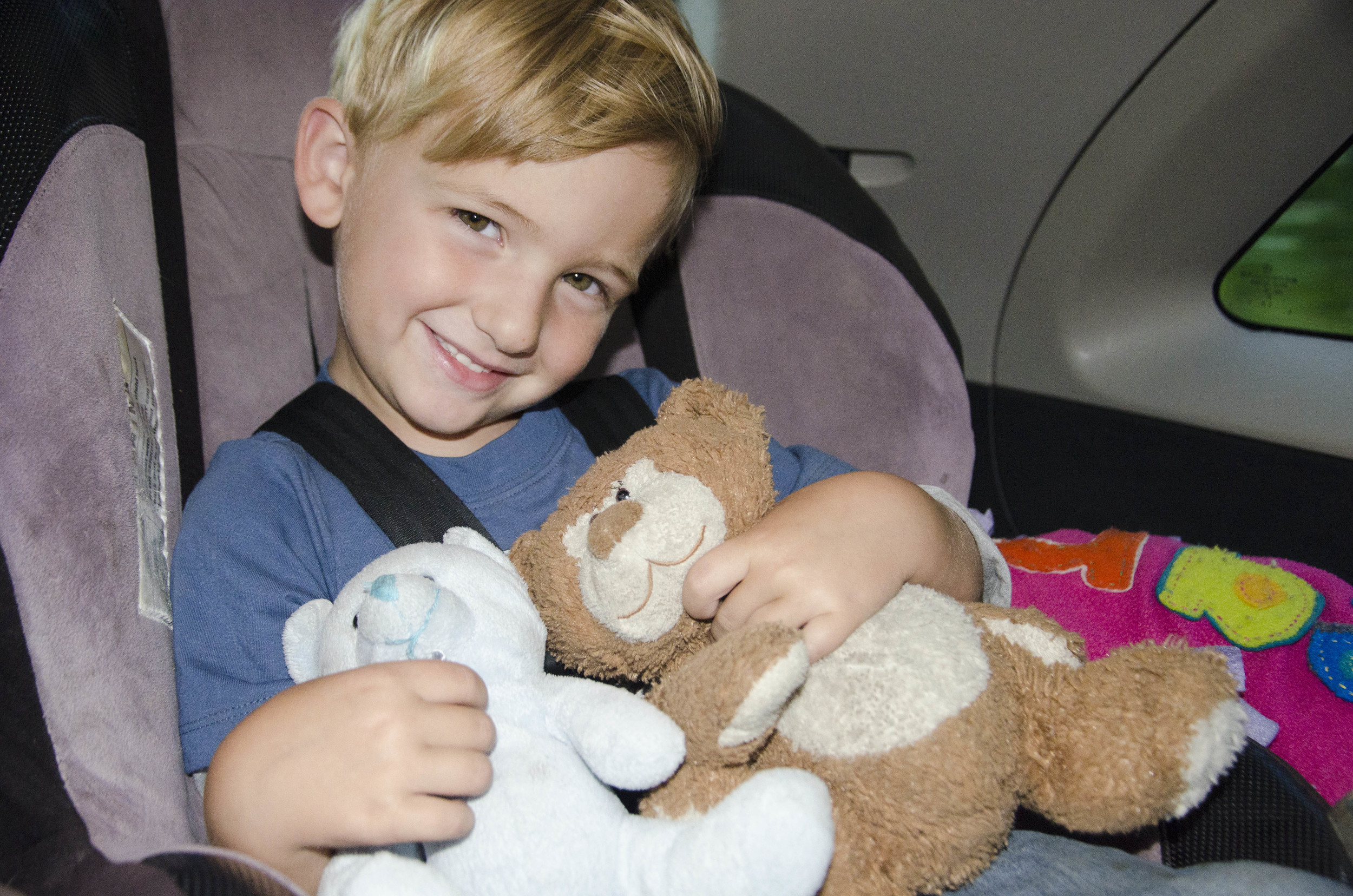 And to try something new, we drove to Bainbridge and took the ferry into downtown Seattle. It was simply amazing. While the kids slept in the car, the adults took in the views.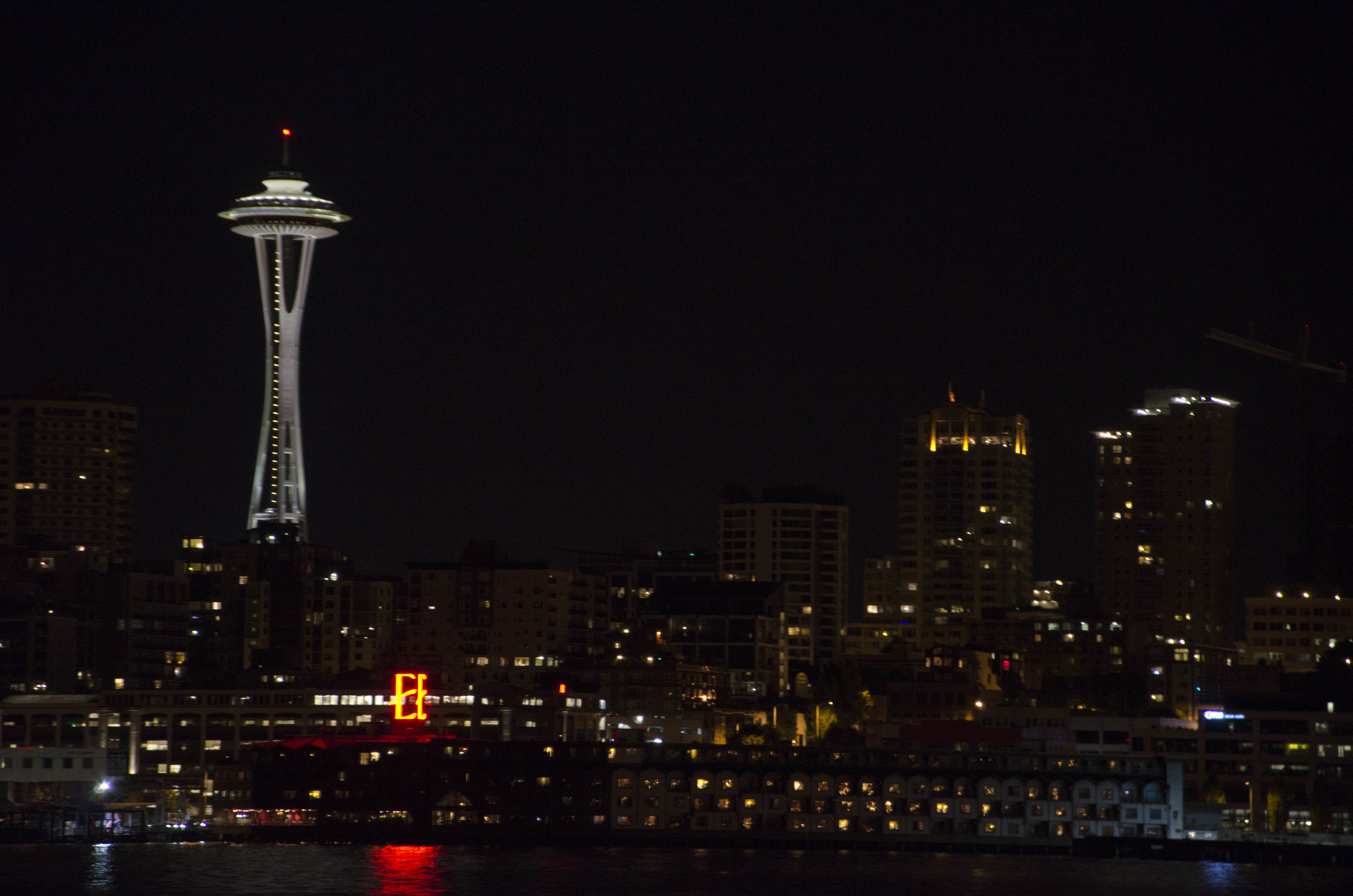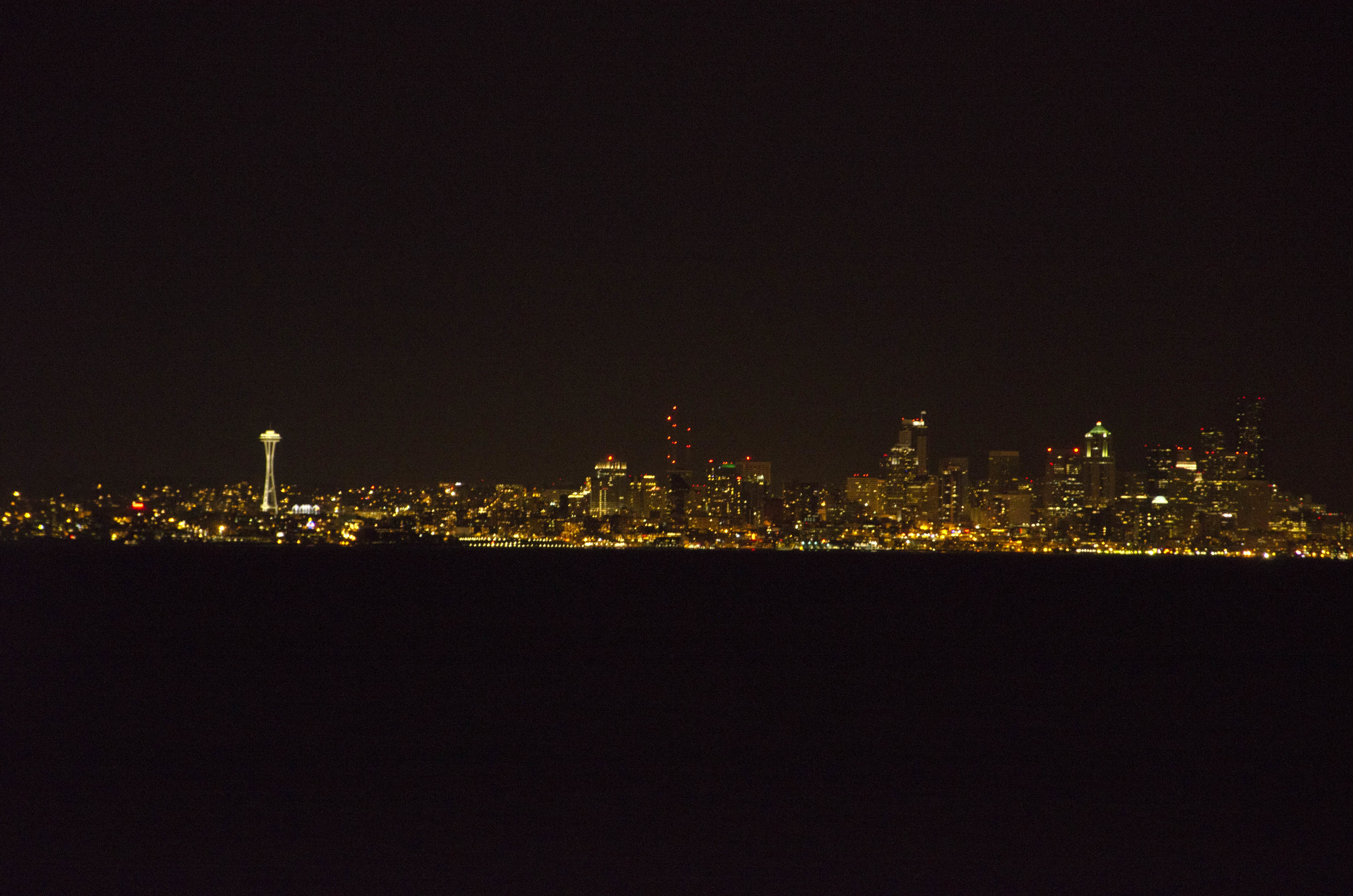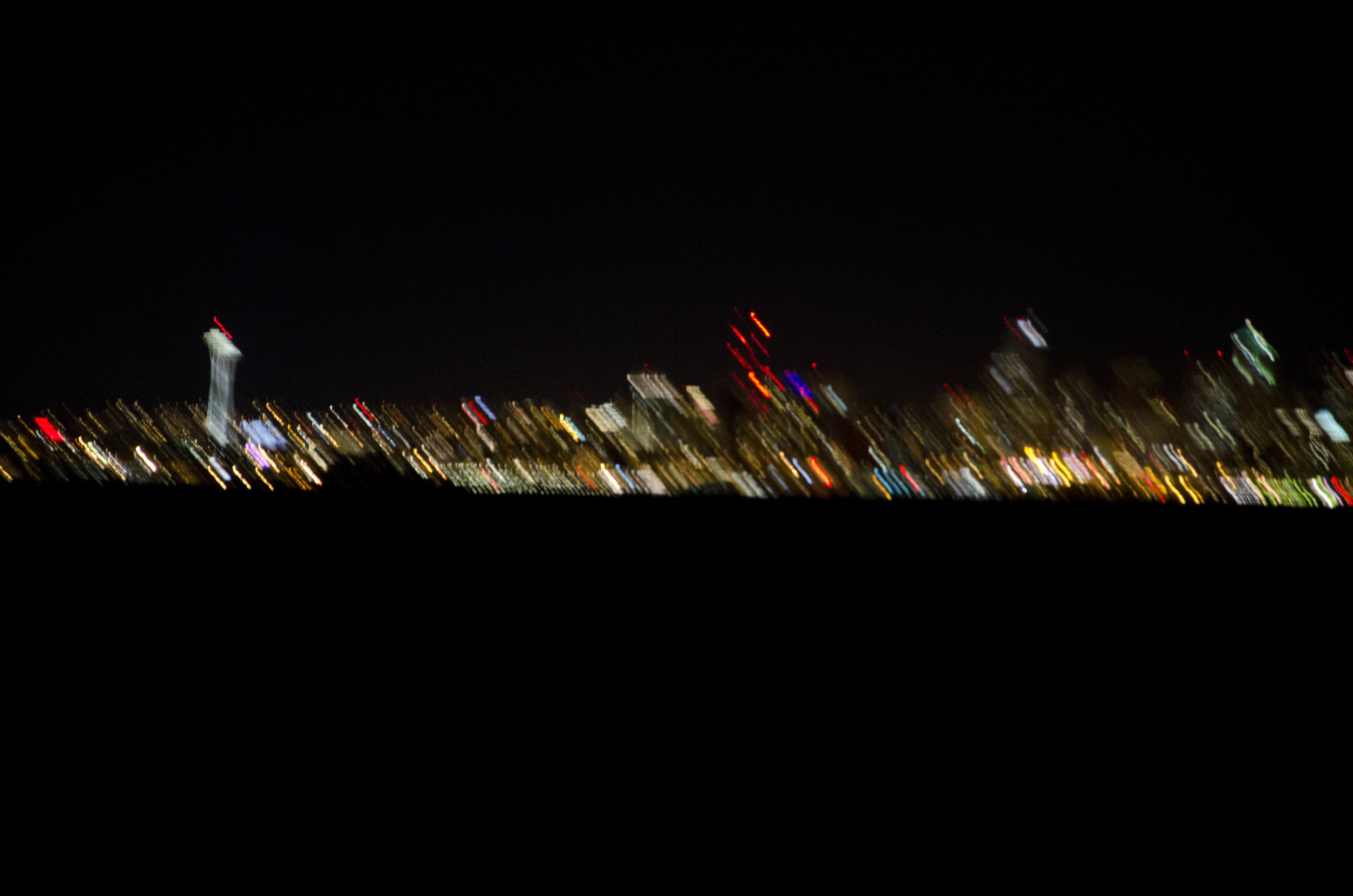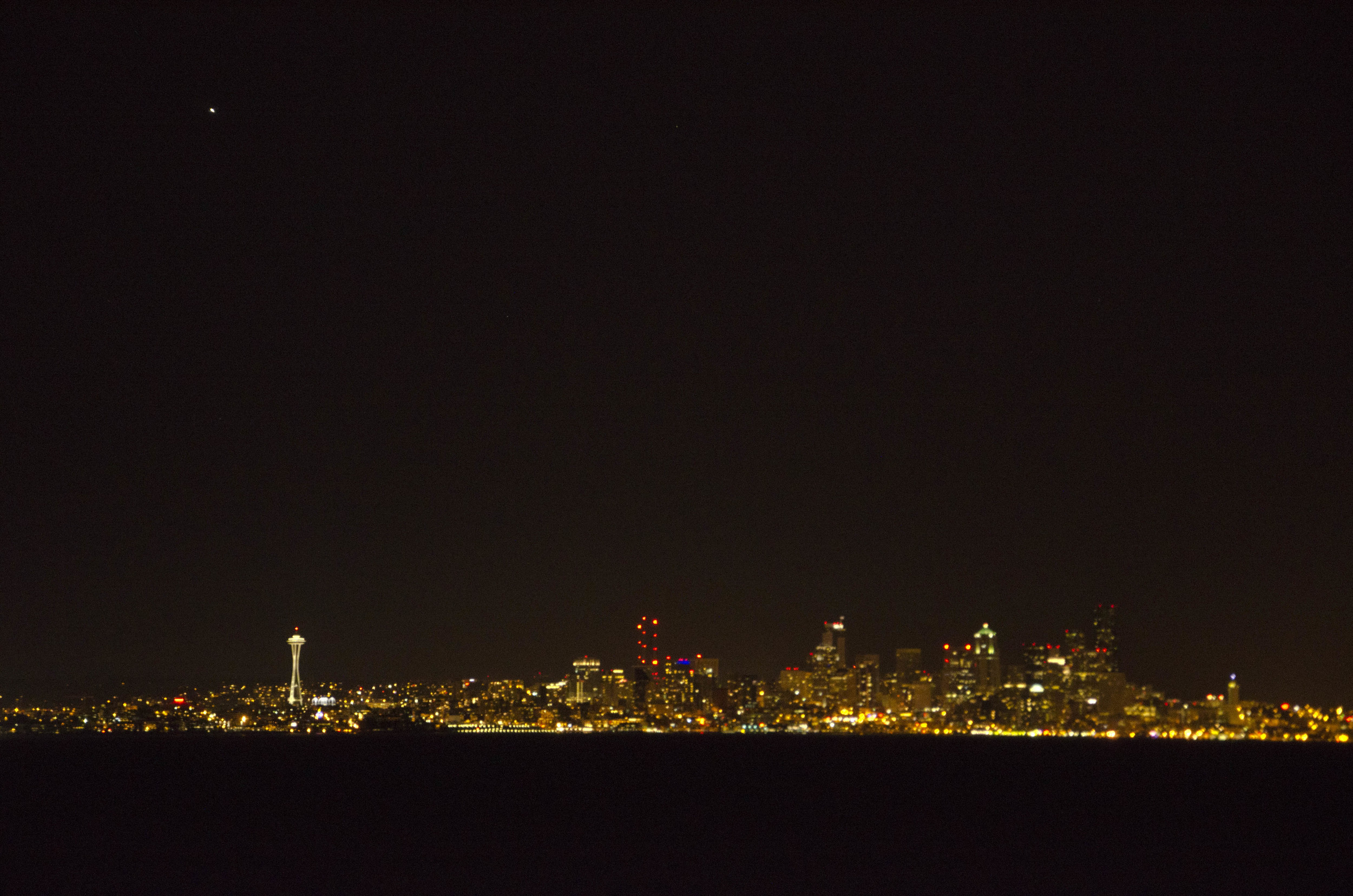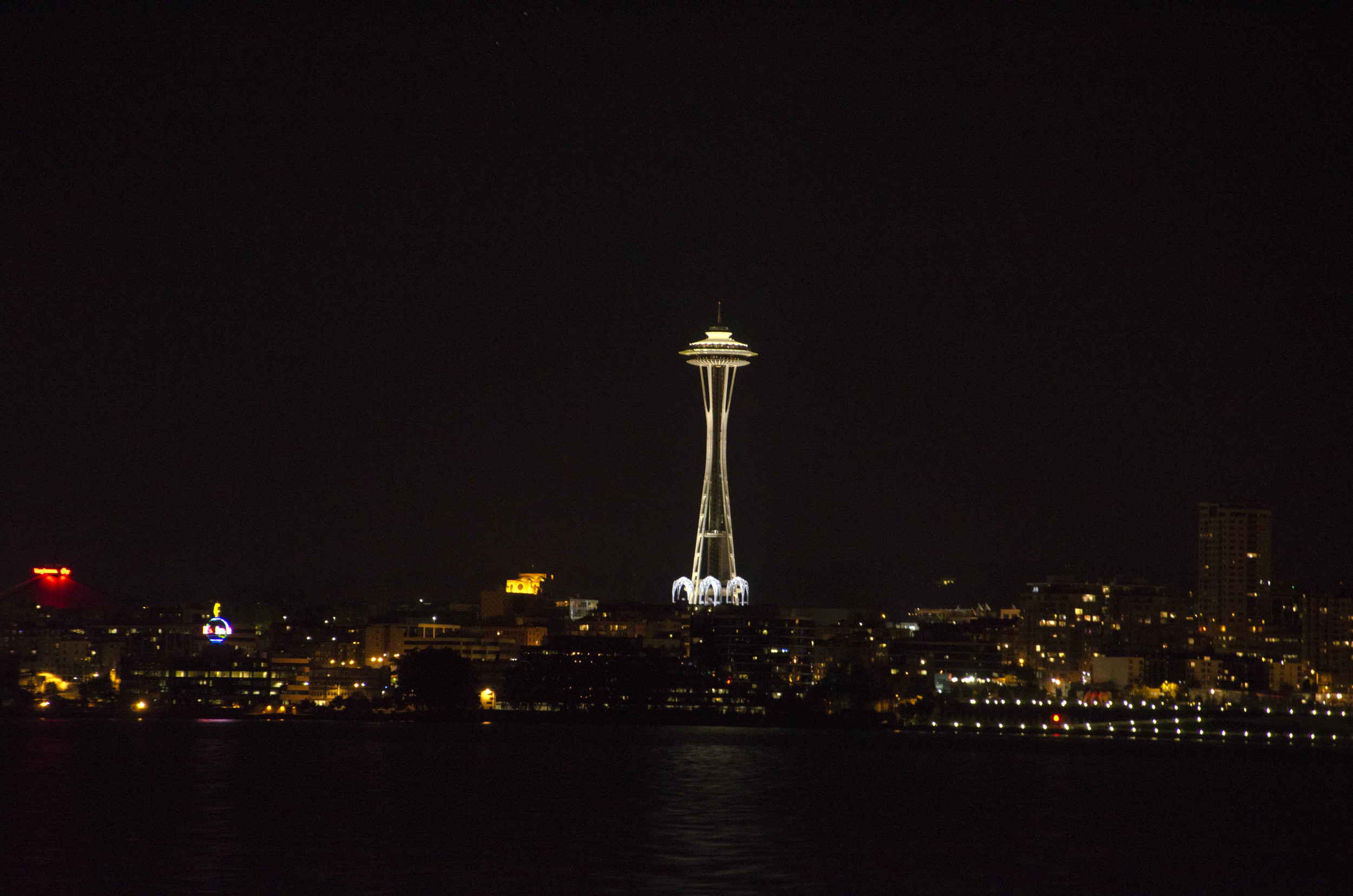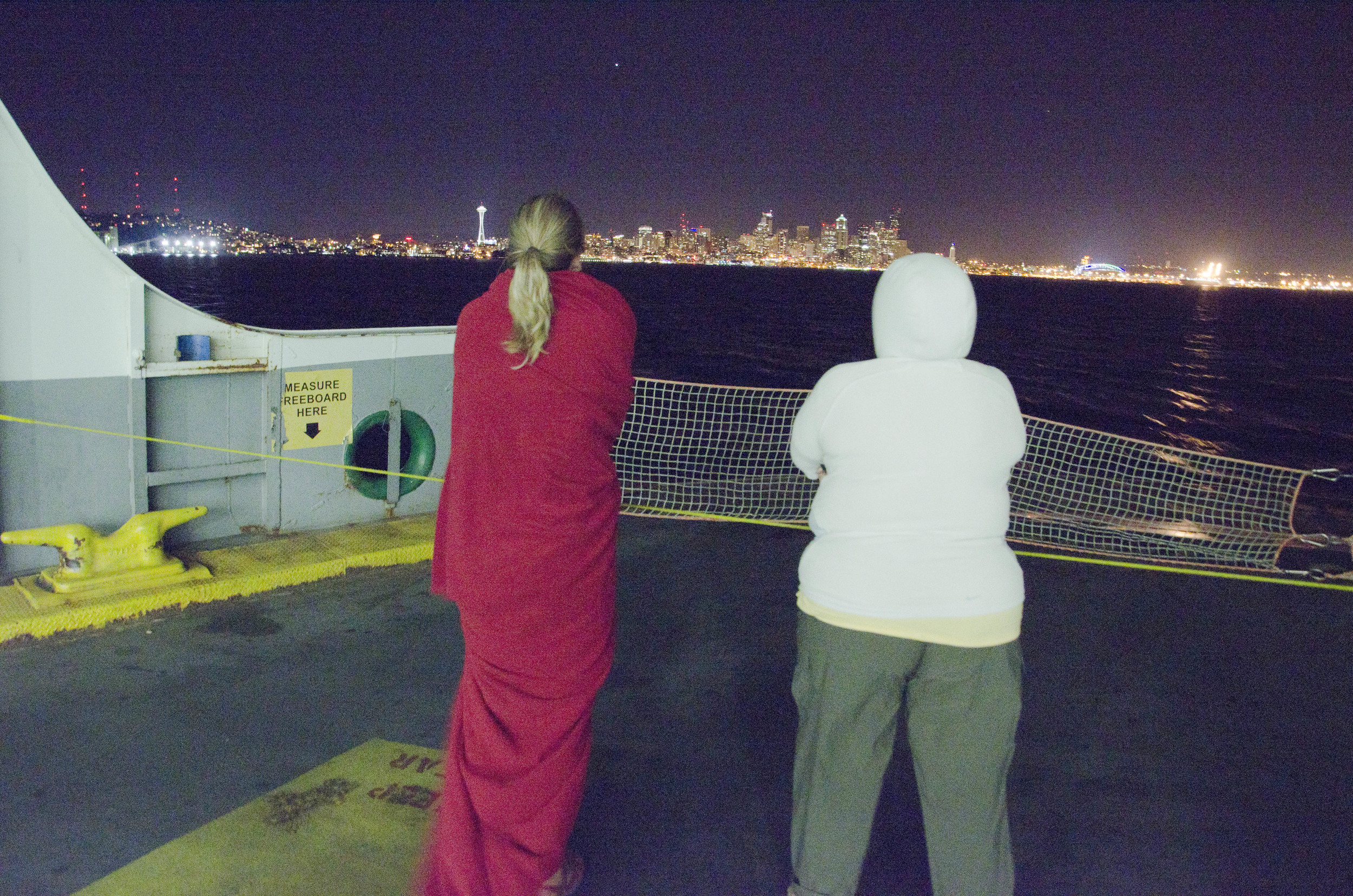 So, I swear the sound of the boat was like the final scene of the movie Medicine Man
(or the first and last bits of this track)
. It got the blood pumping and we were so close to the water that it felt like we were swooping into the city.
It took me quite a few days to find my favorite thing about Seattle and this 11:30pm ferry was it. Amazing.
So was this post enough? No?
Well, Lori just started a blog.