We started our day breaking down our tent at one of the nicest campgrounds ever happened upon unexpectedly on a roadtrip and then we went to get breakfast at the closest gas station/casino/ice cream store/fish museum/gift store we could find.
Did I miss anything?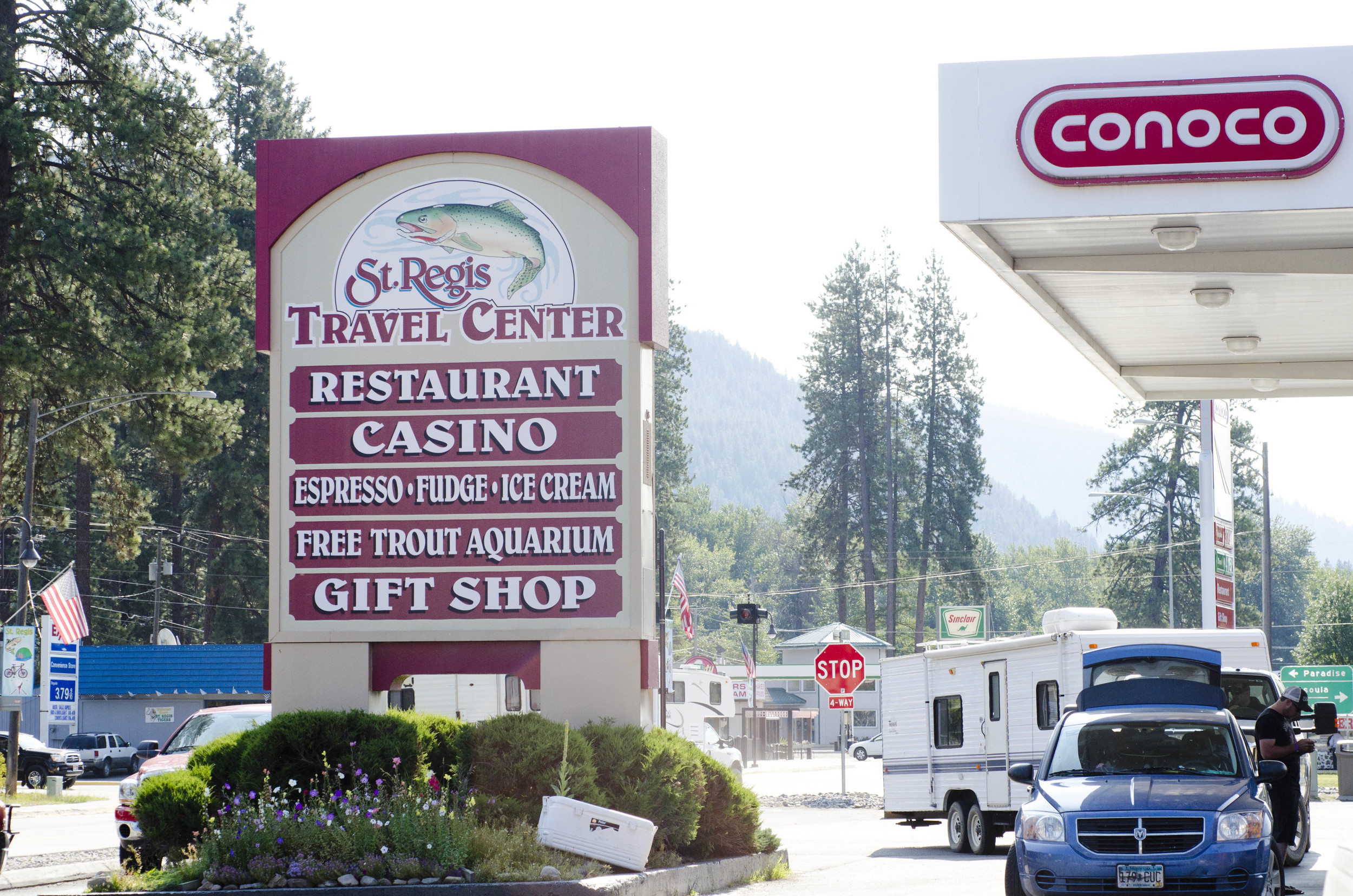 Nope. Well, yes. What that sign doesn't tell you is that you have entered into the restaurant of all things huckleberry. Even the soda machines have huckleberry flavoring.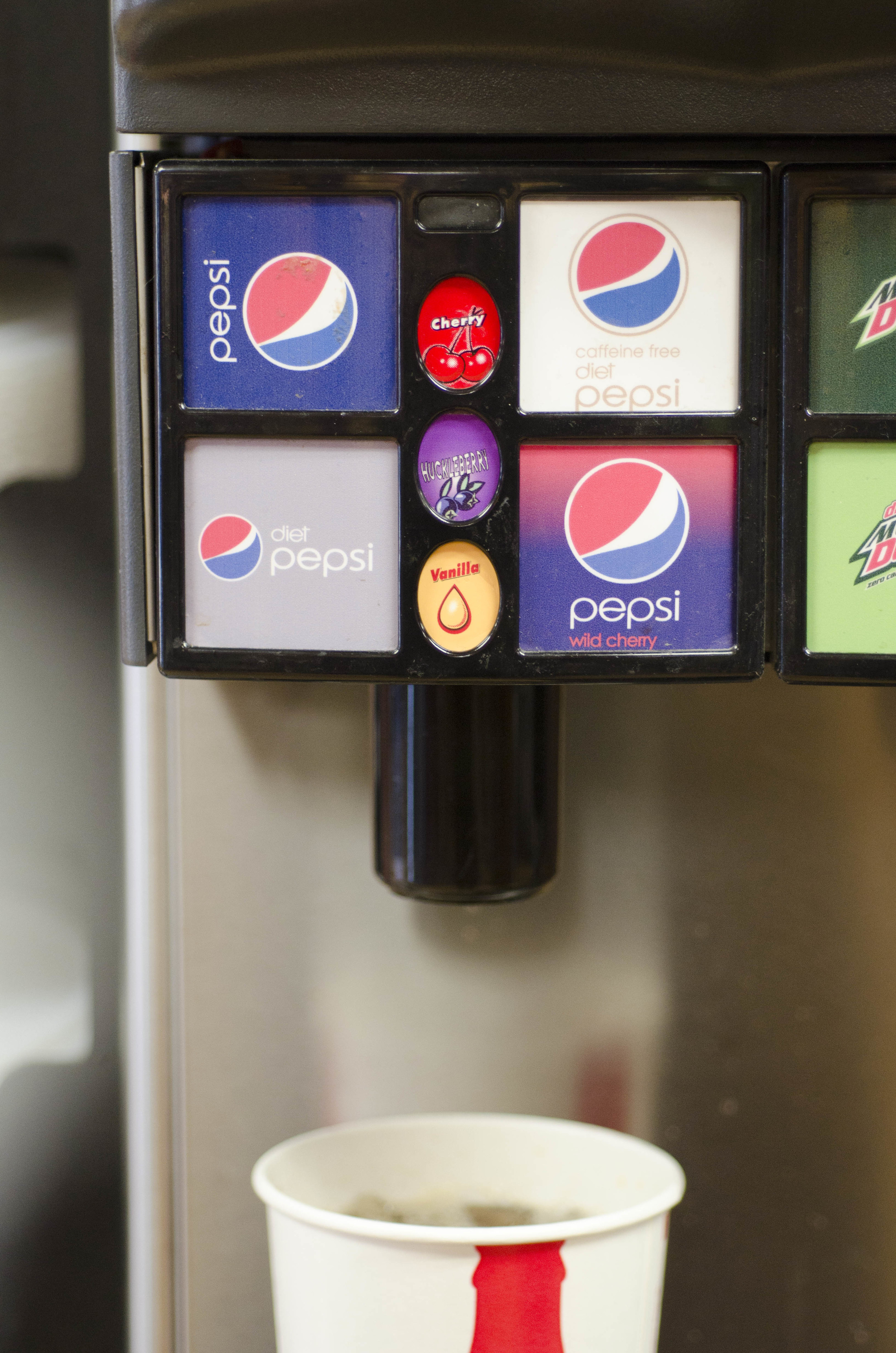 And the breakfasts include a not-too-sweet huckleberry stuffed french toast and huckleberry milkshakes (my own order).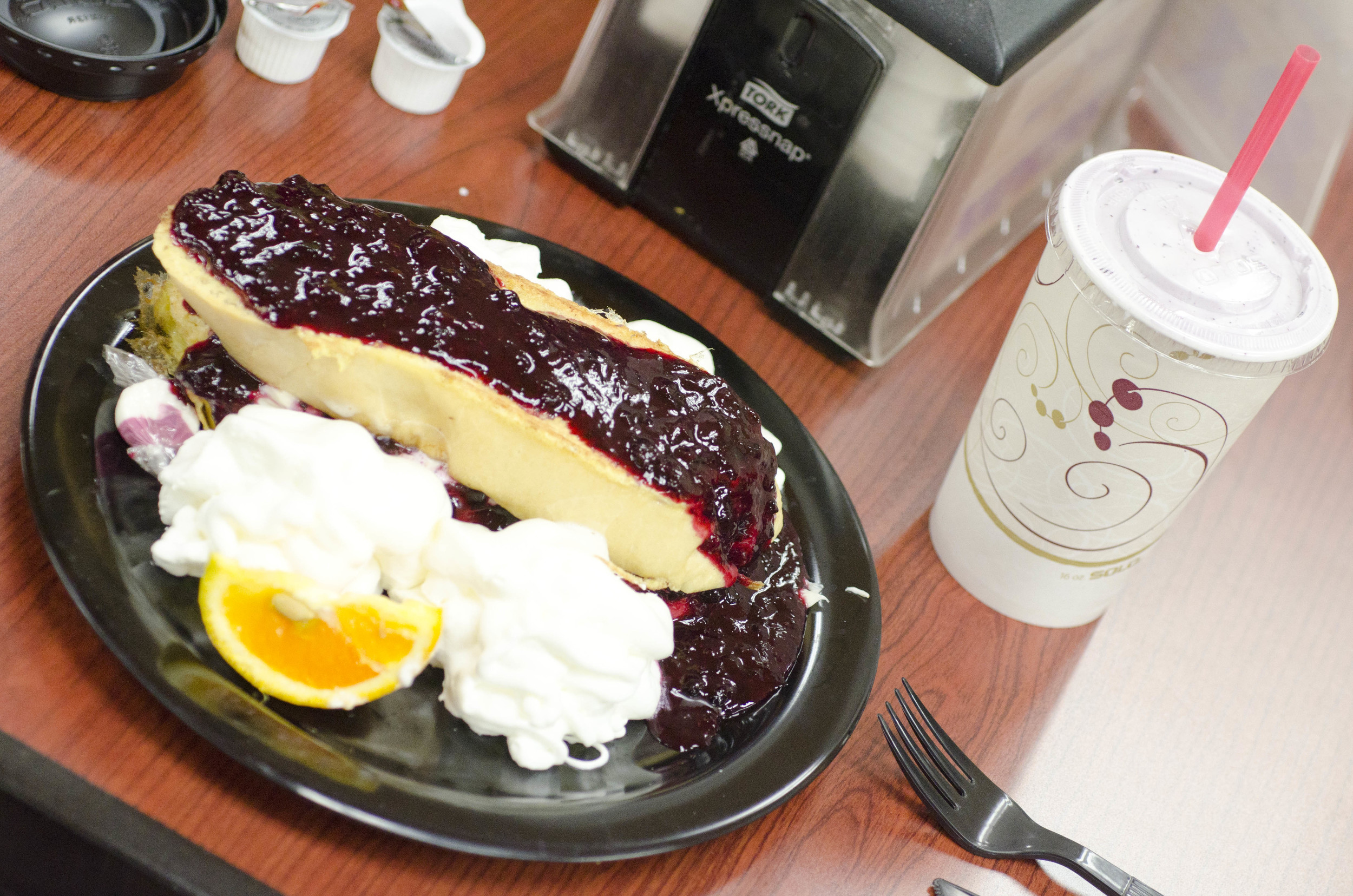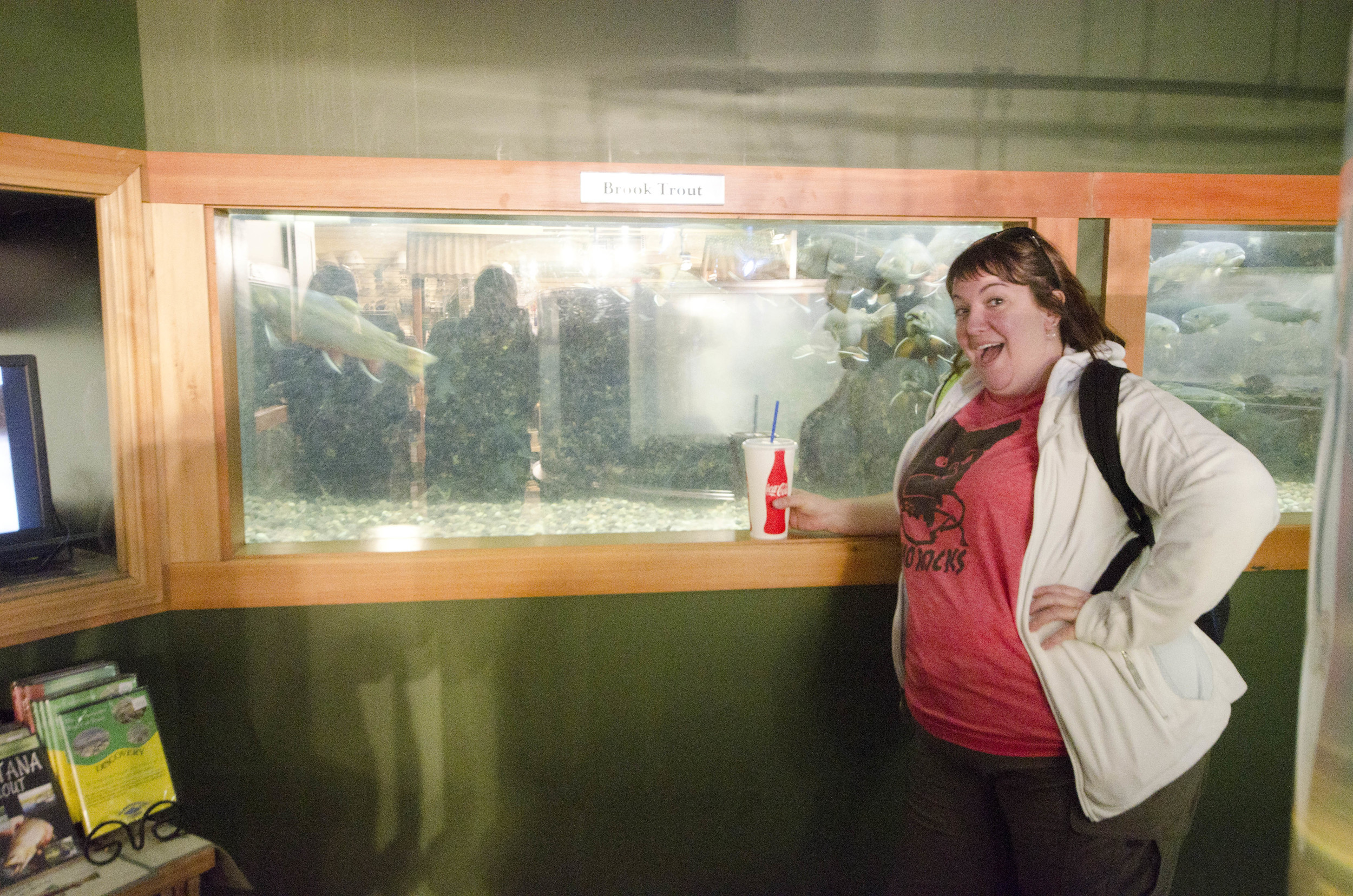 Once we pried ourselves away from the wonders, we drove until Christy spotted her first bald eagle. At which point, we pulled over, climbed down a steep hill, crossed a river, discovered the beauty of river rocks, imagined at least 14 Etsy stores and maybe caught a brief glimpse of that eagle. Oh. And there was a sappy tree.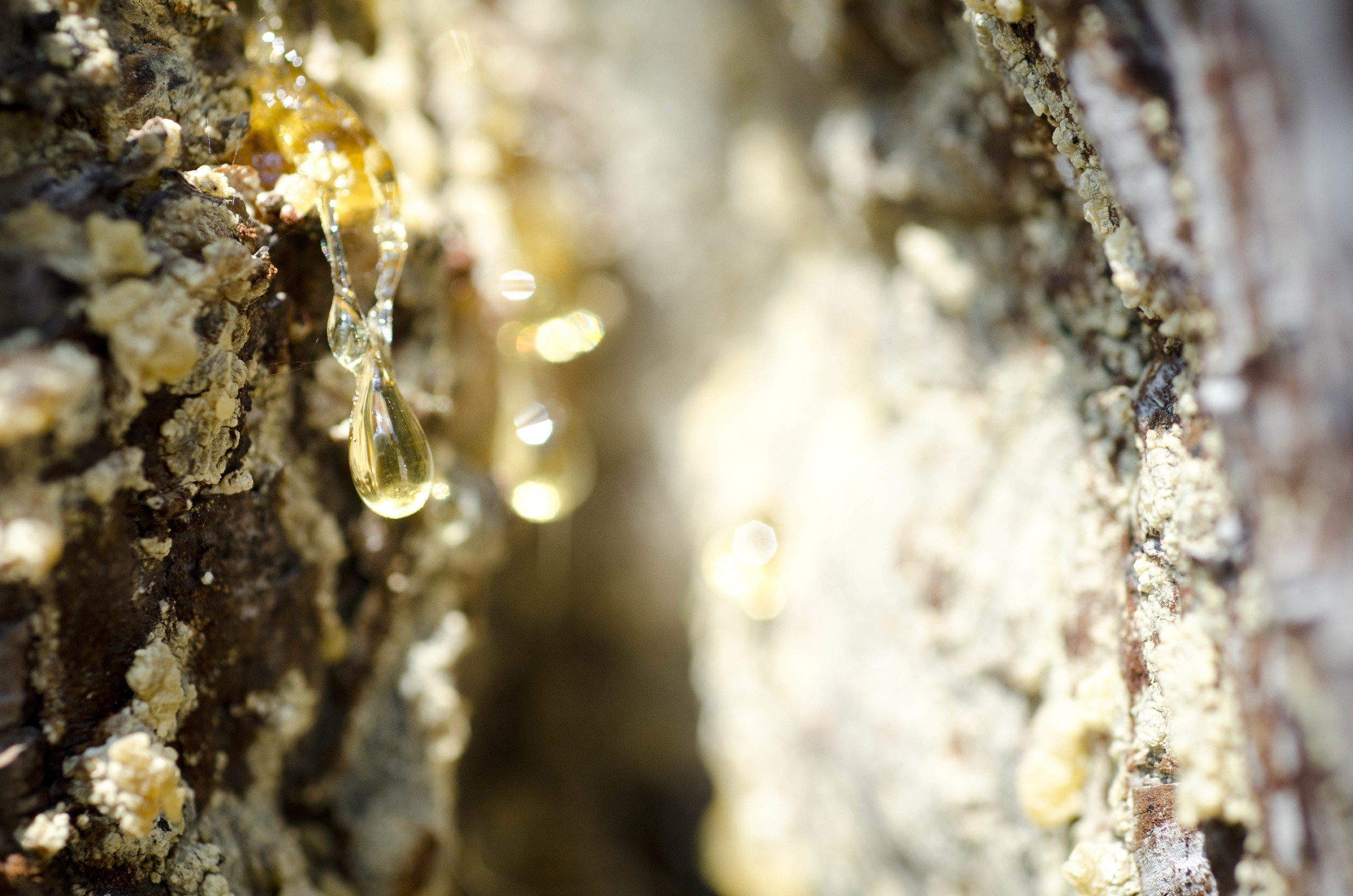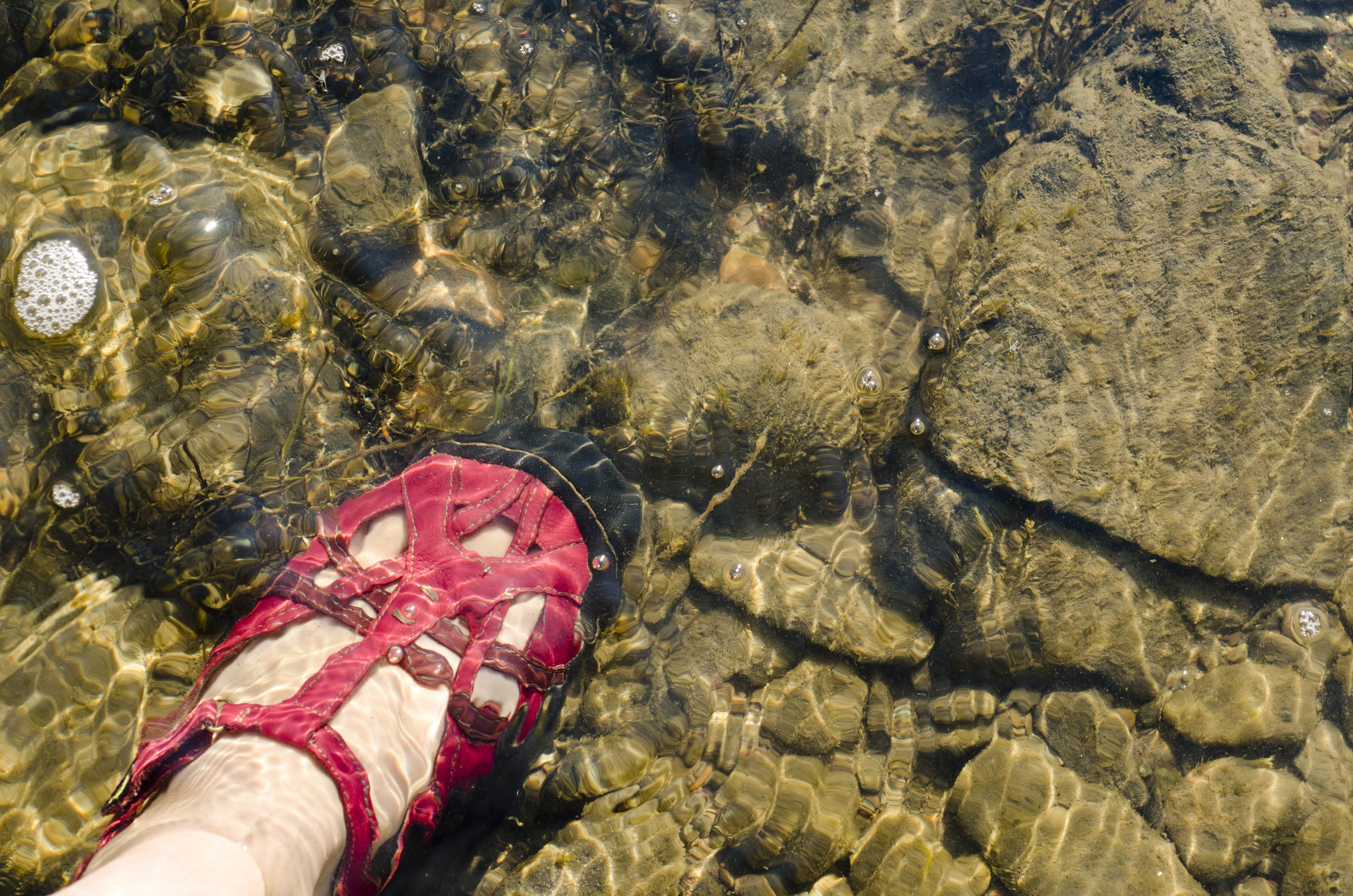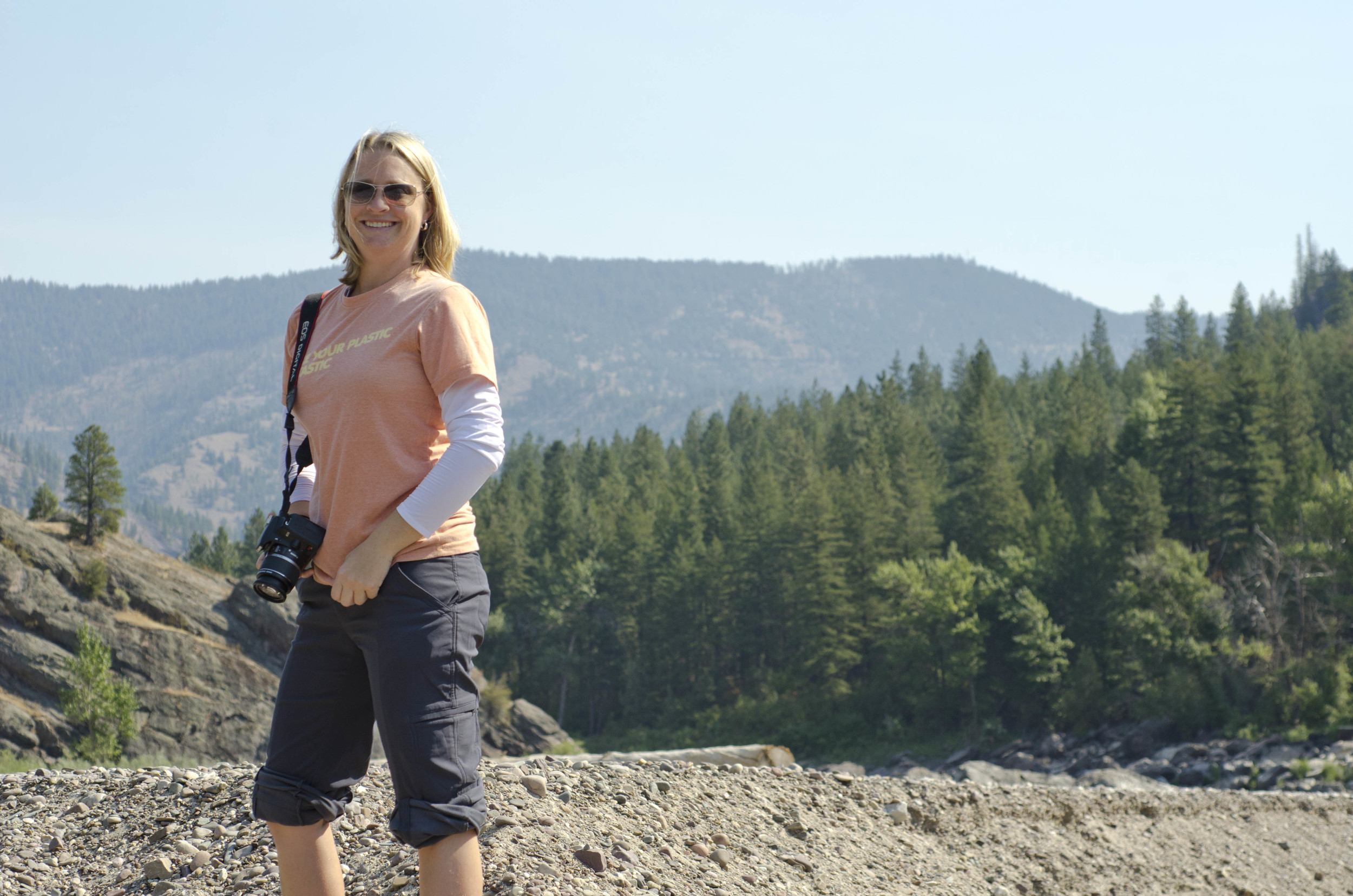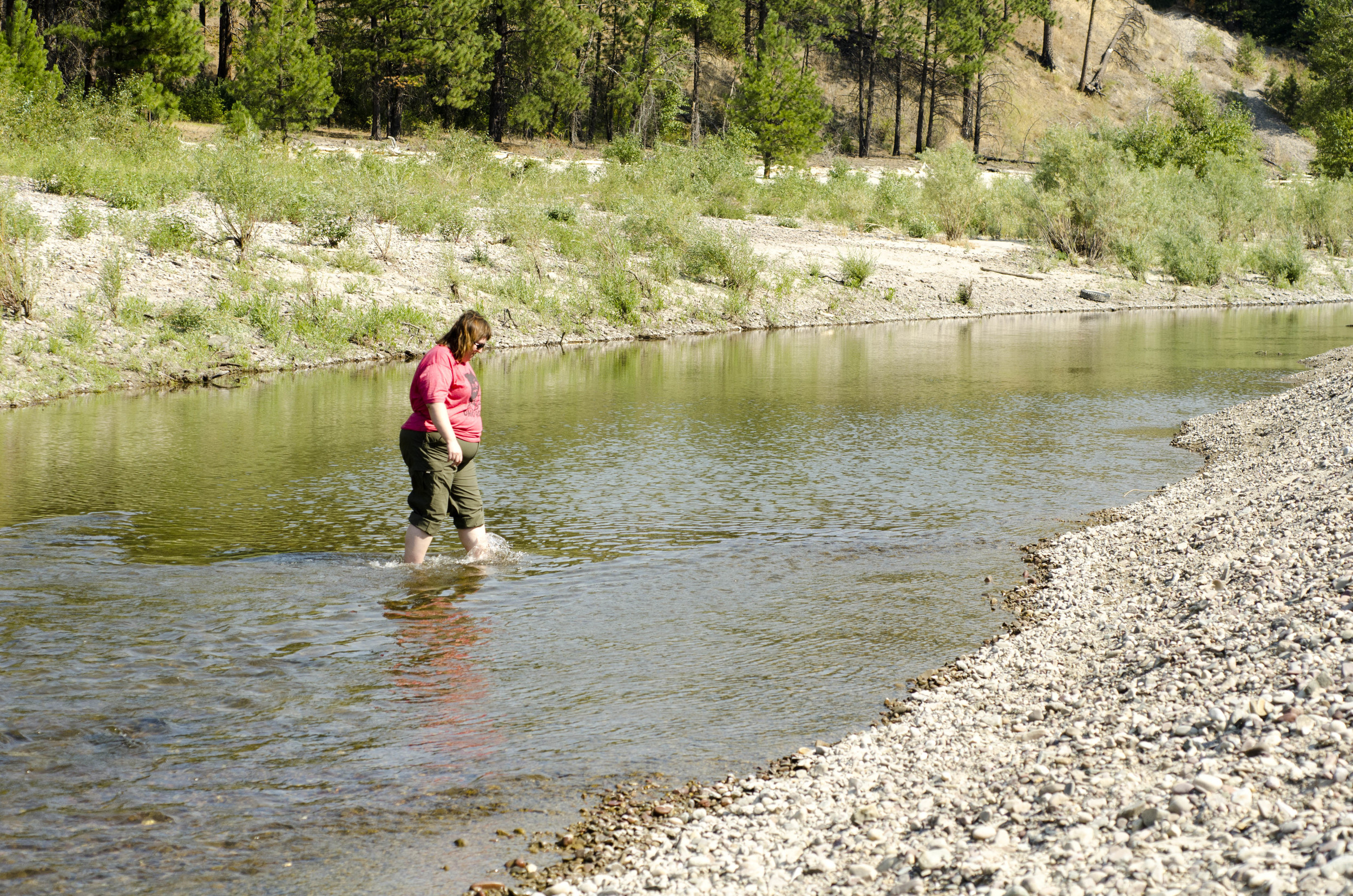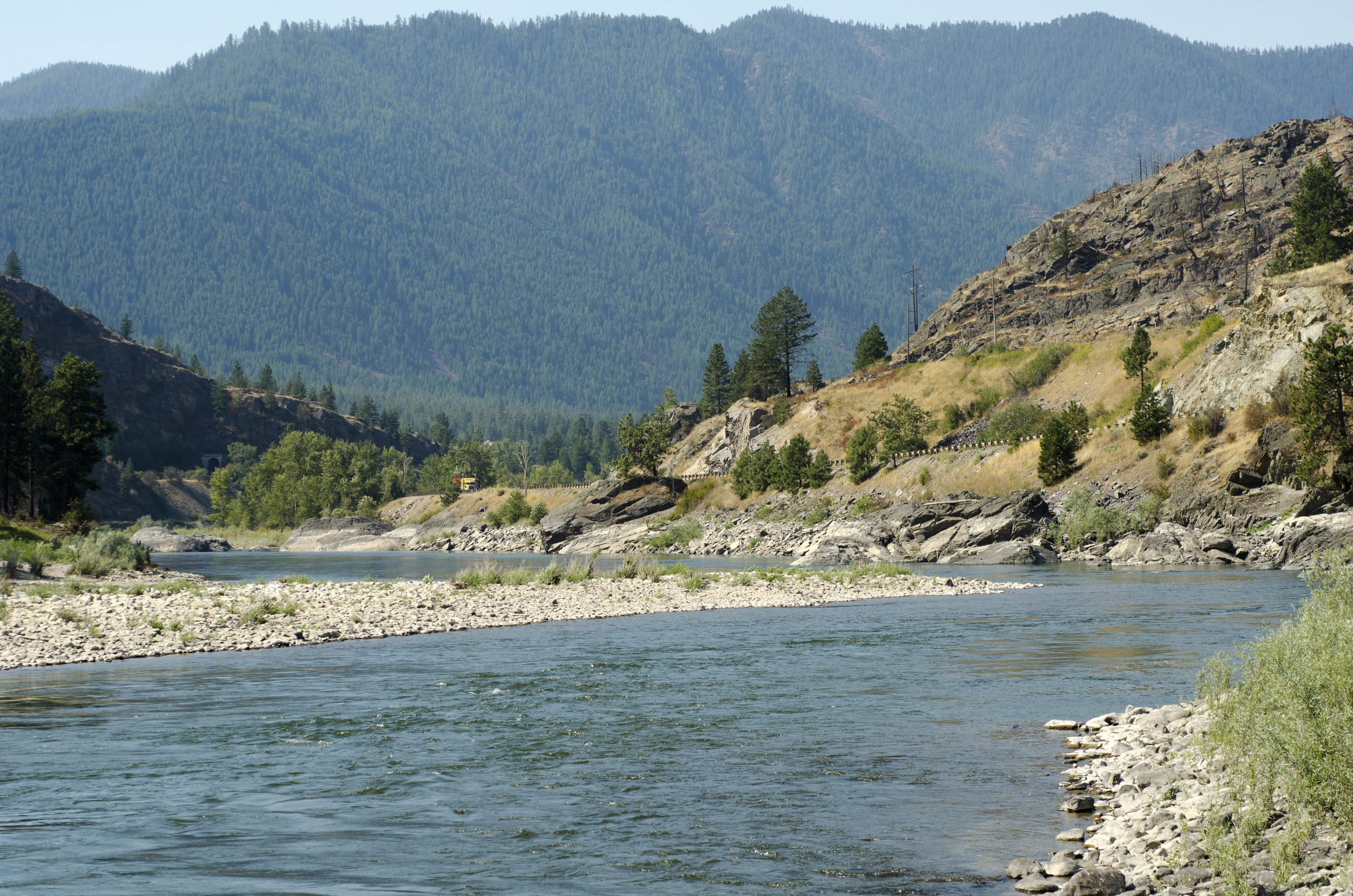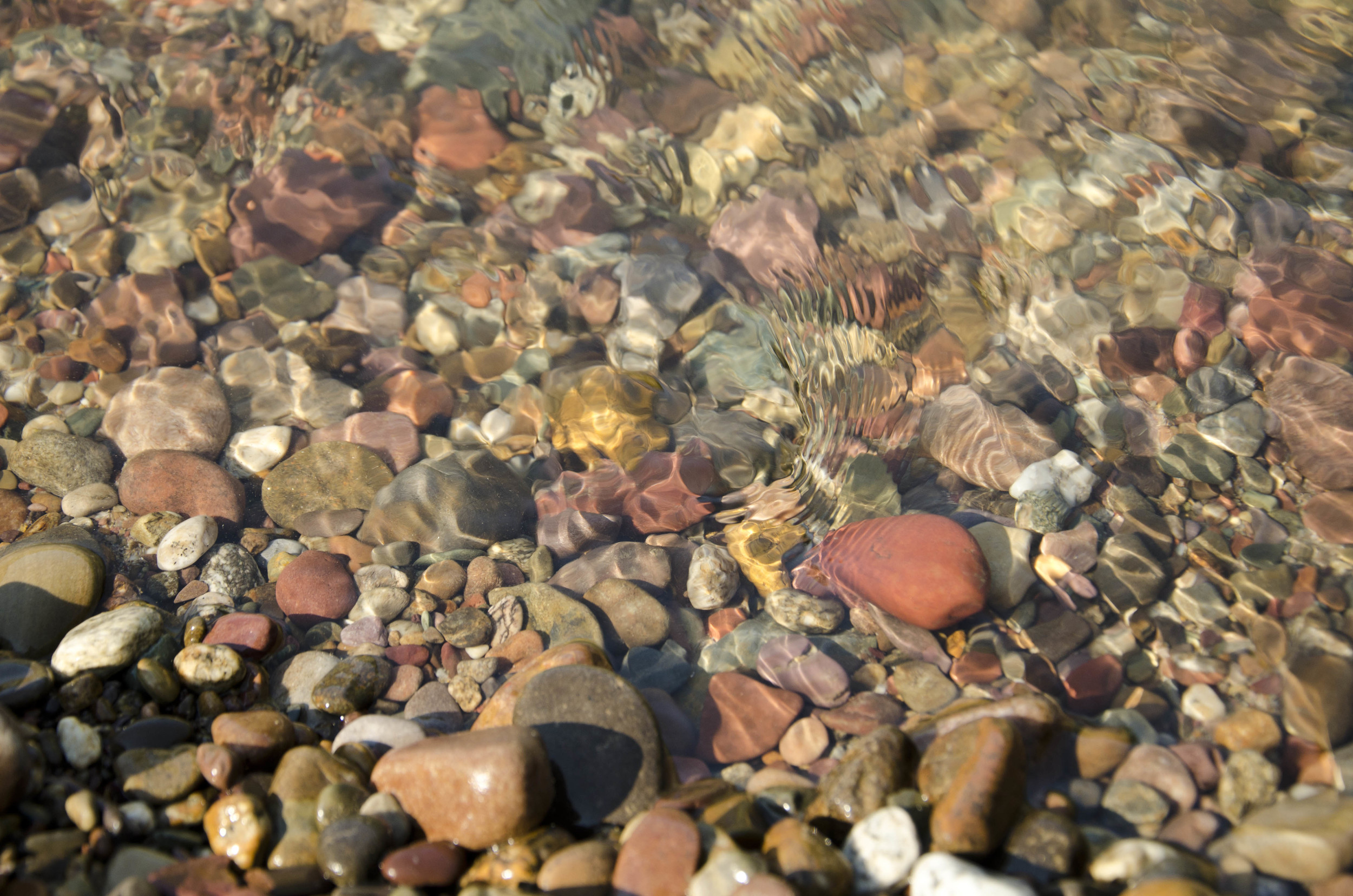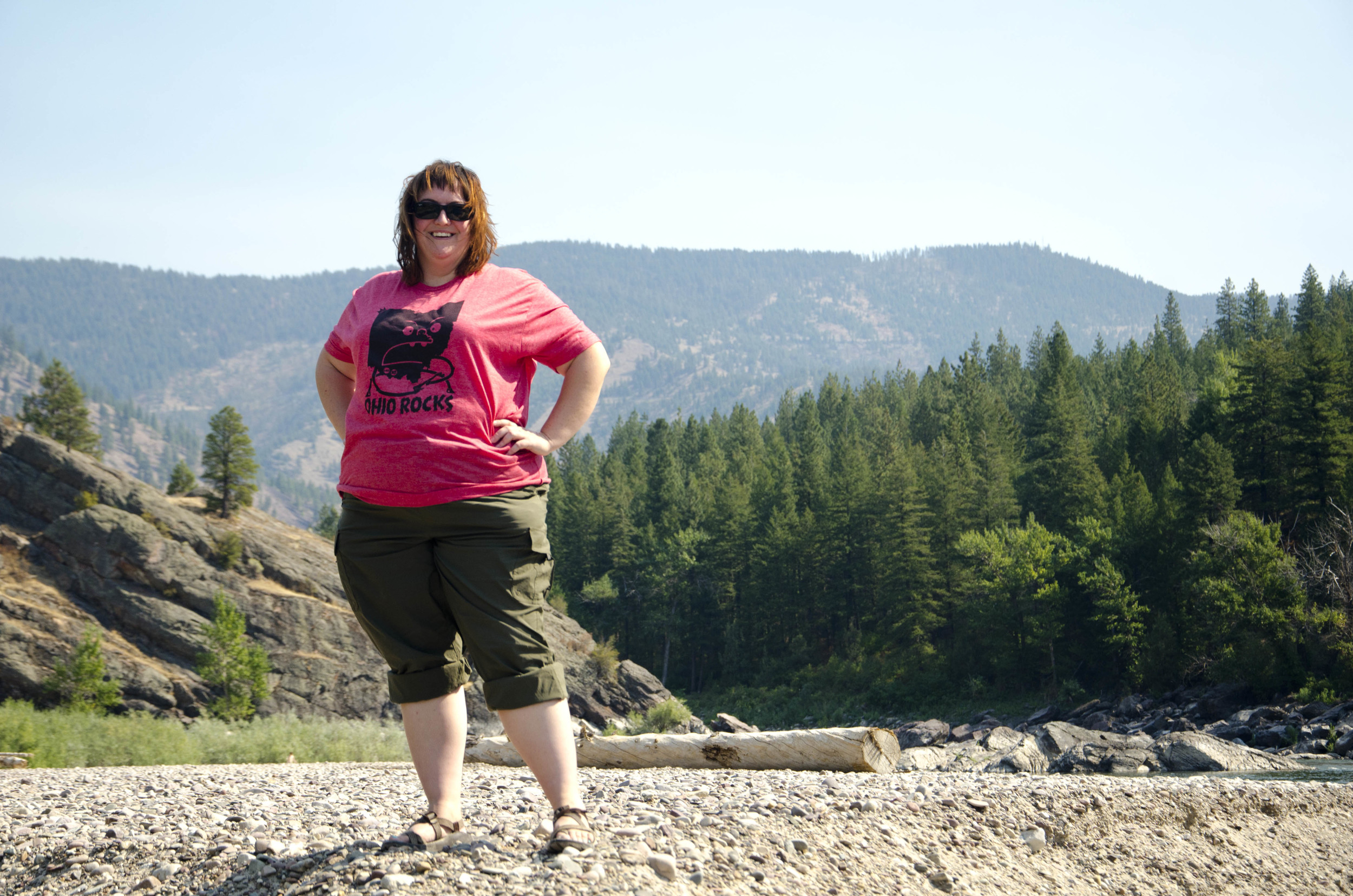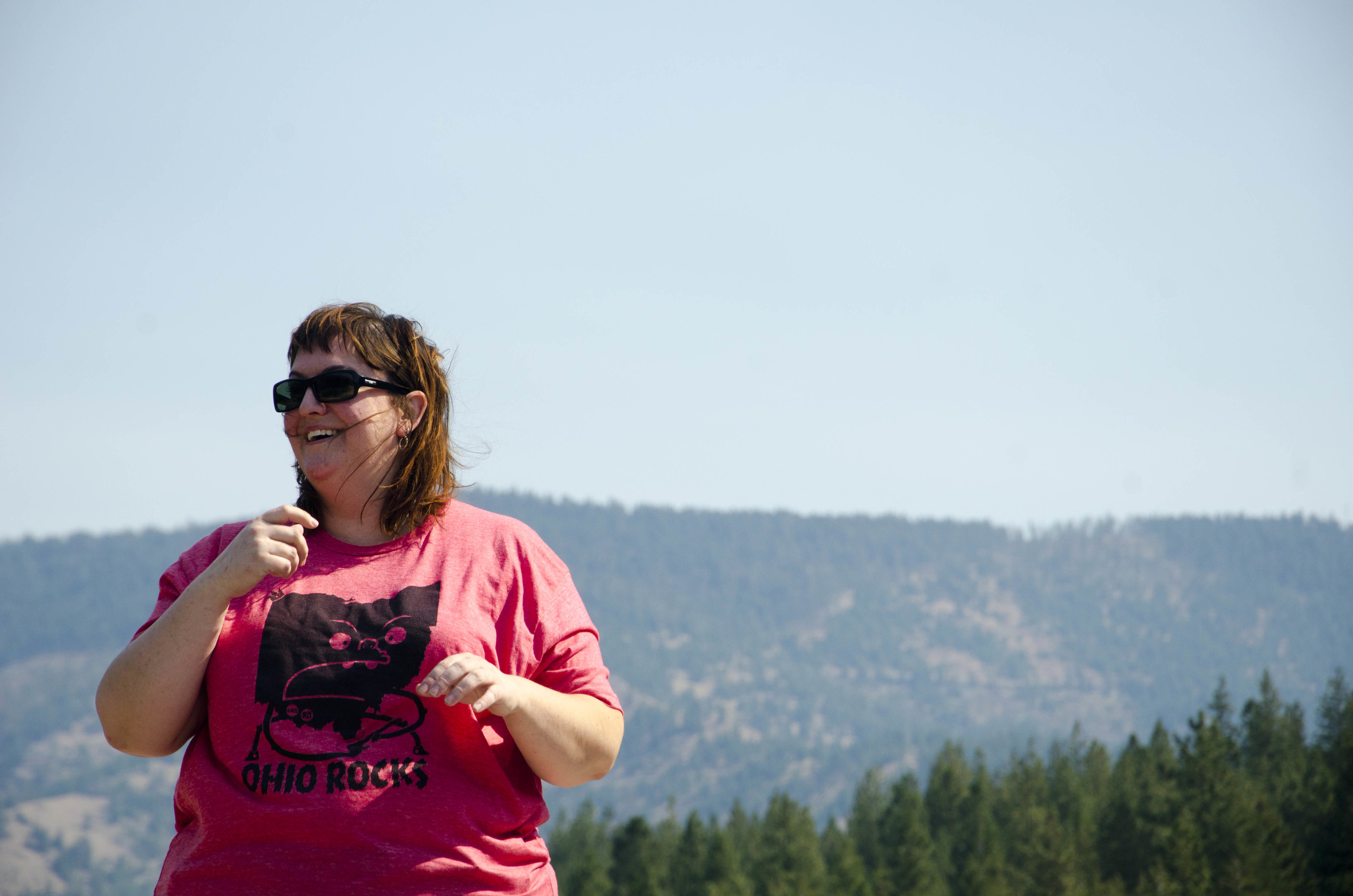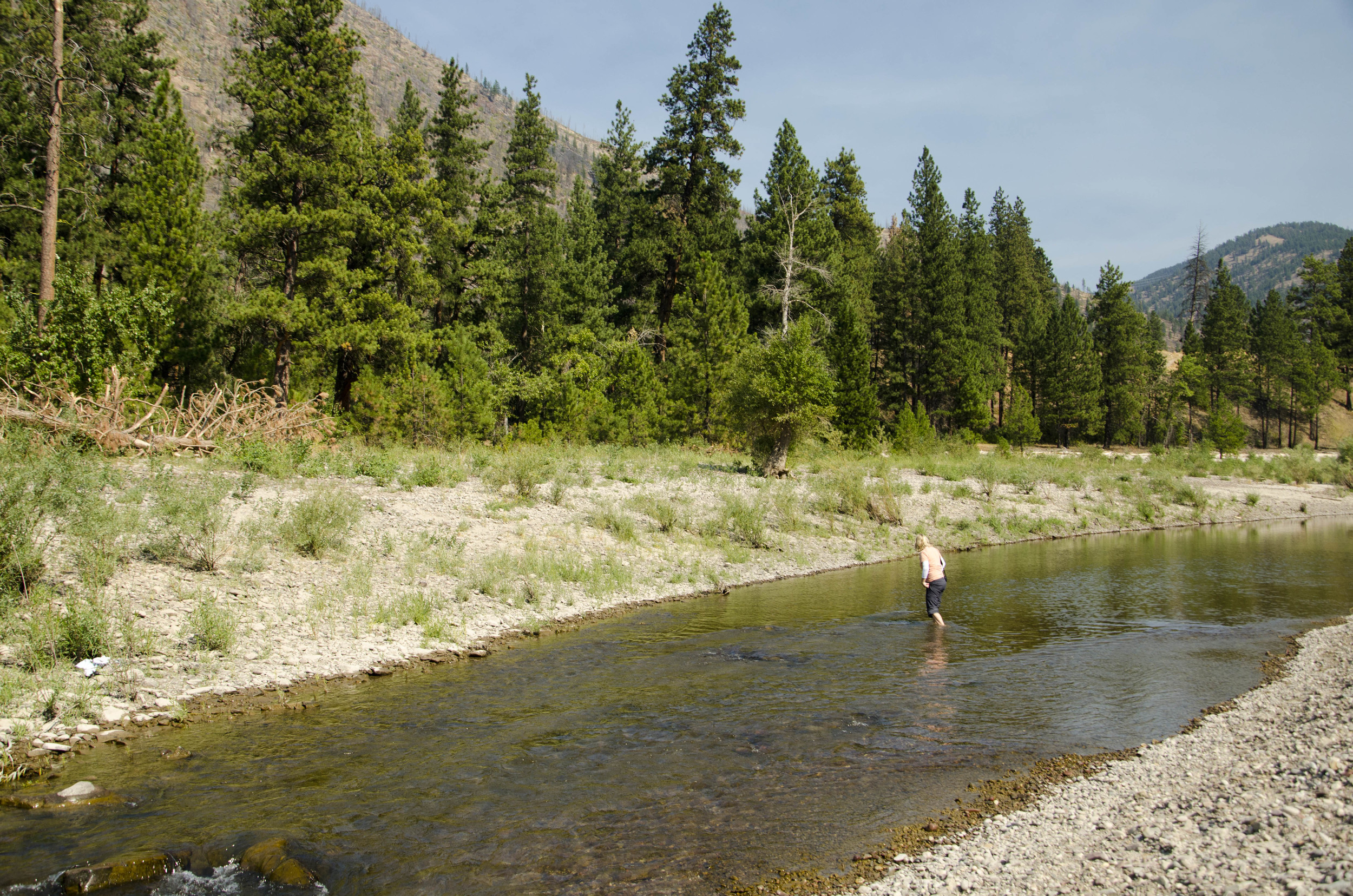 Christy told us a story about a colleague in sustainability that wouldn't let her keep a rock they found on a hike. If every visitor removed a rock, the landscape would change; the ecosystem would be affected; it was a selfish move indeed to keep the natural for your self. Instead, she taught Christy to build a cairn and take a photo of the rock so that others could enjoy the environment.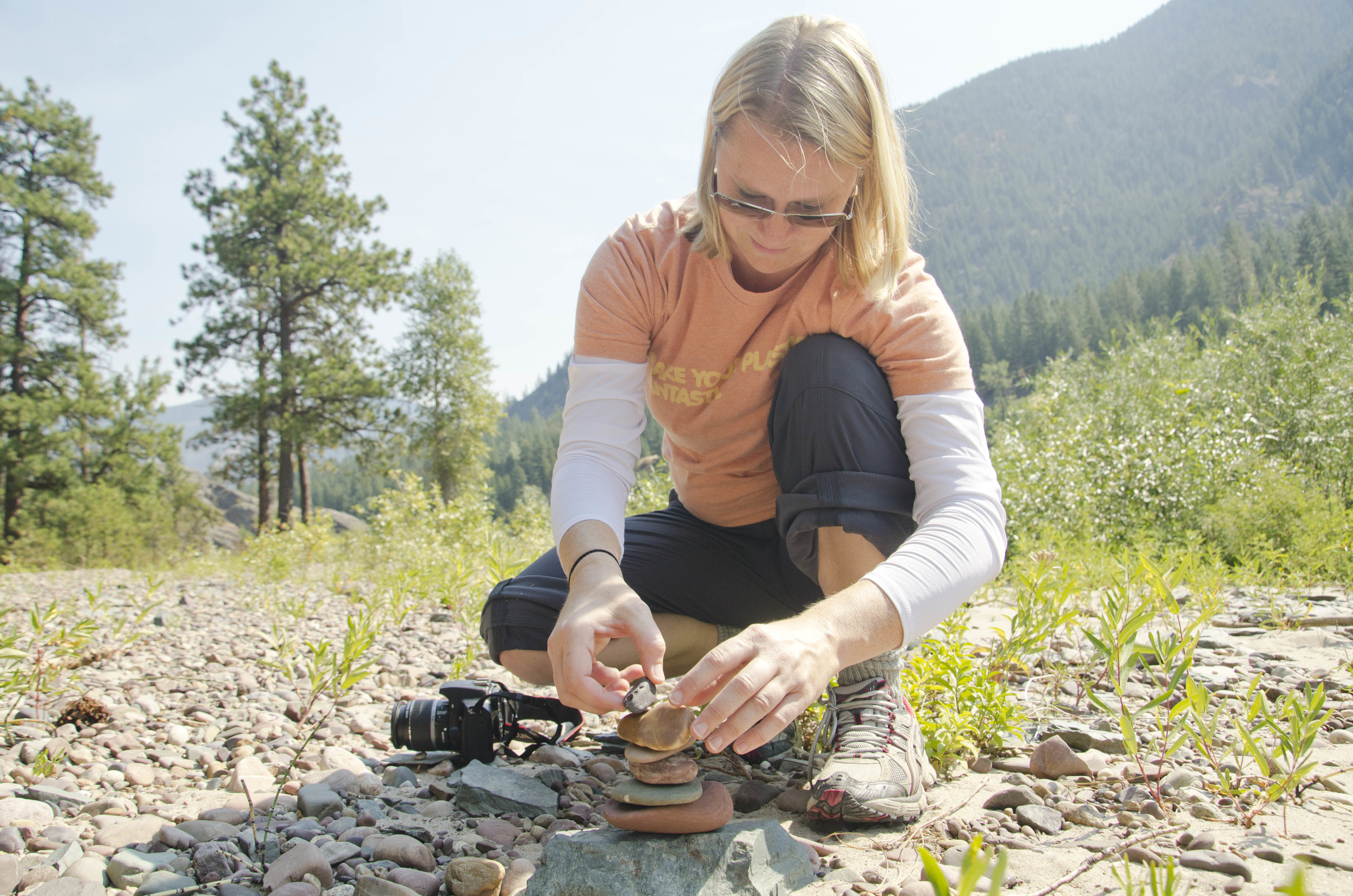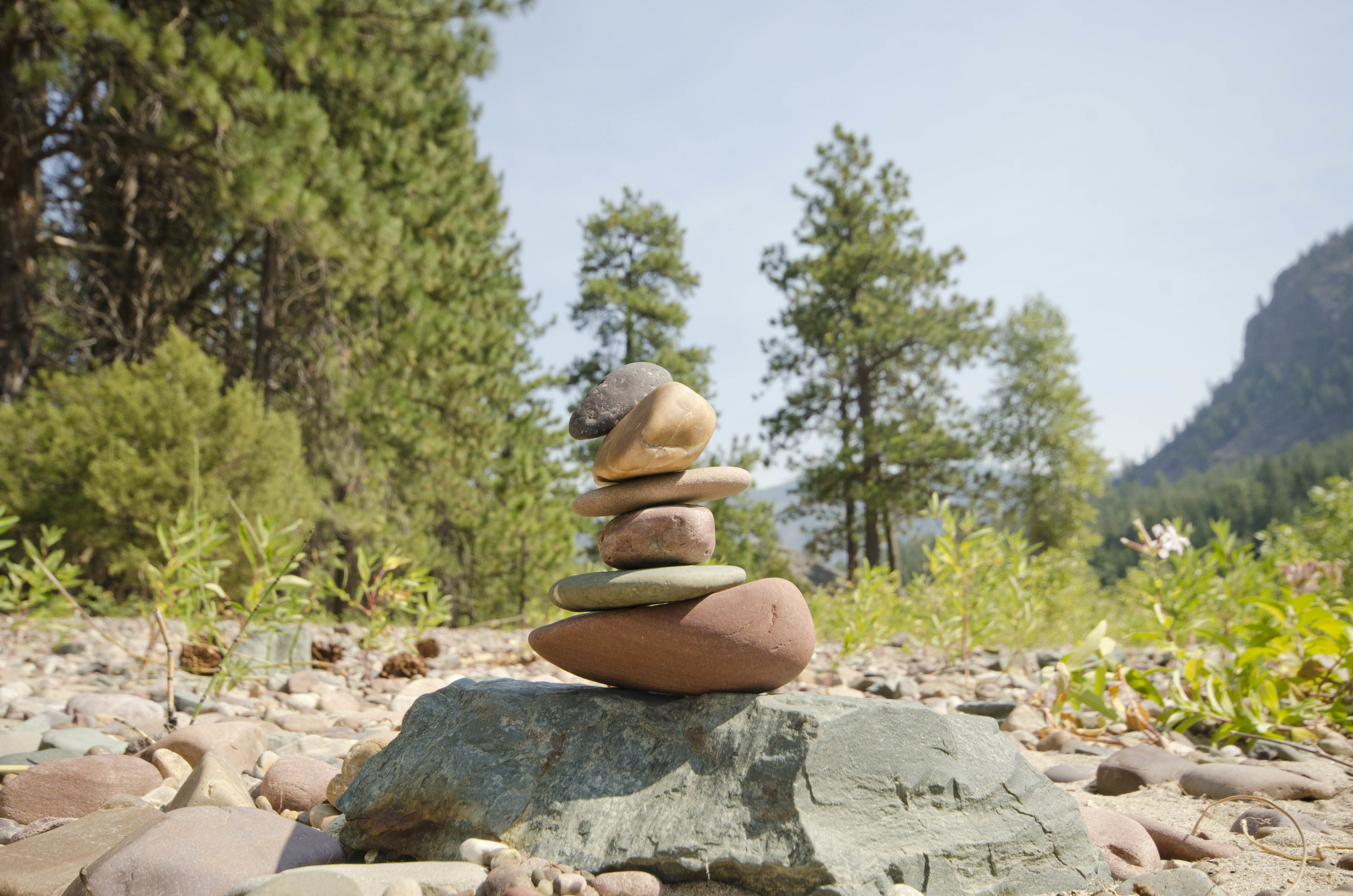 While the story sounded wonderful, I pocketed a few rocks. Sorry future generations. Come see me for some photos of them.
Some more things happened; primarily, we drove for miles and miles and miles and miles.
Our next stop was for lunch at a flour mill. We had to stop because the billboards started hundreds of miles ahead of the exit. We felt like we had no choice.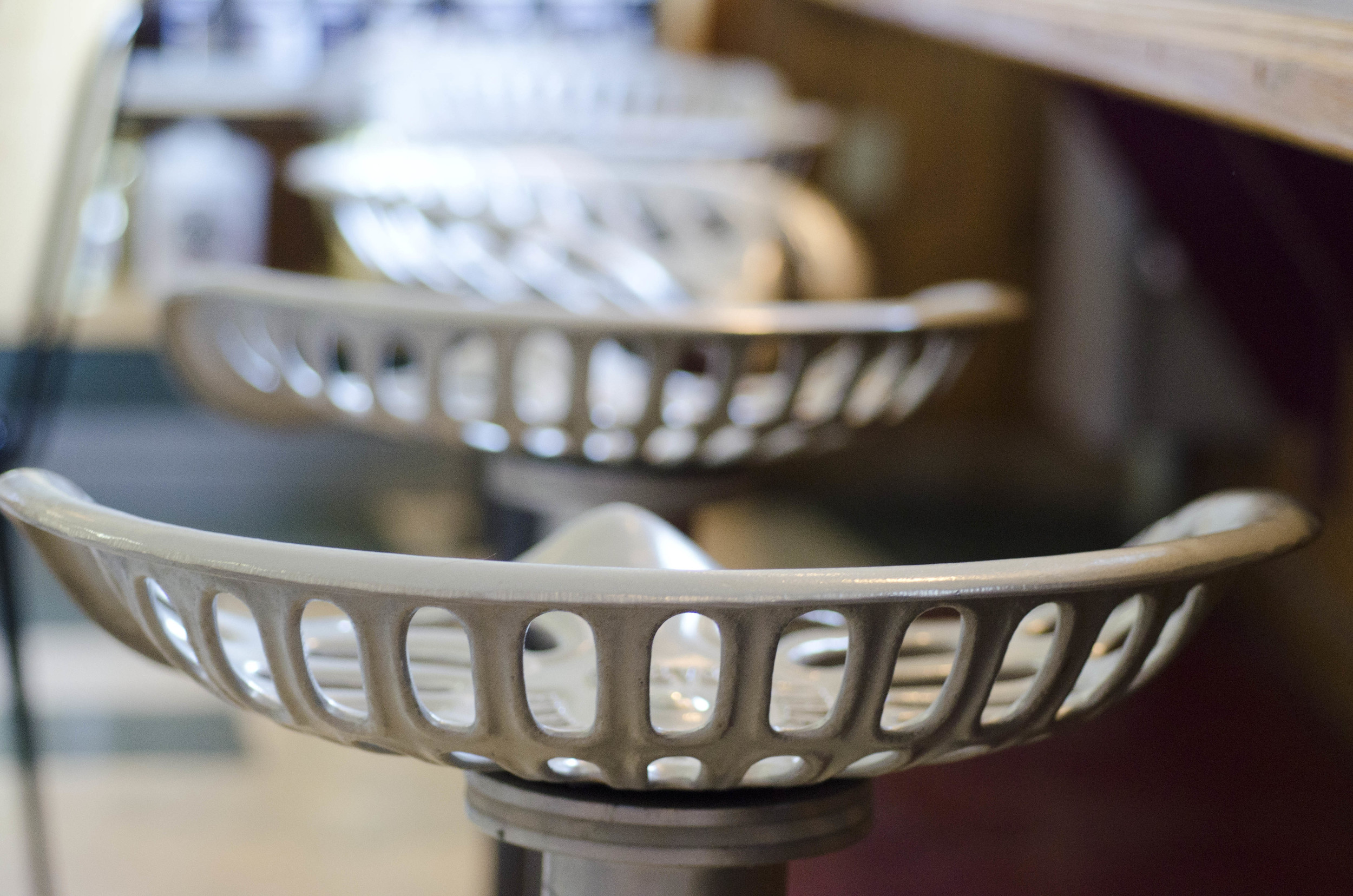 And it was good. Also, the barstools were made of tractor seats.
And then we drove and drove and drove.
And then we did the greatest thing that I have never done before.
We entered Yellowstone by way of the north entrance (near Gardiner, MT). As in, we drove under the Roosevelt Arch and around the northern loop. This is by far the greatest way to see Yellowstone. (Another great thing I learned: stopping at the Education Centers is much more satisfying than the gift stores. More meaningful, considered, and educational souvenirs and books and materials (like wildlife identification guides) to see and buy and talk about).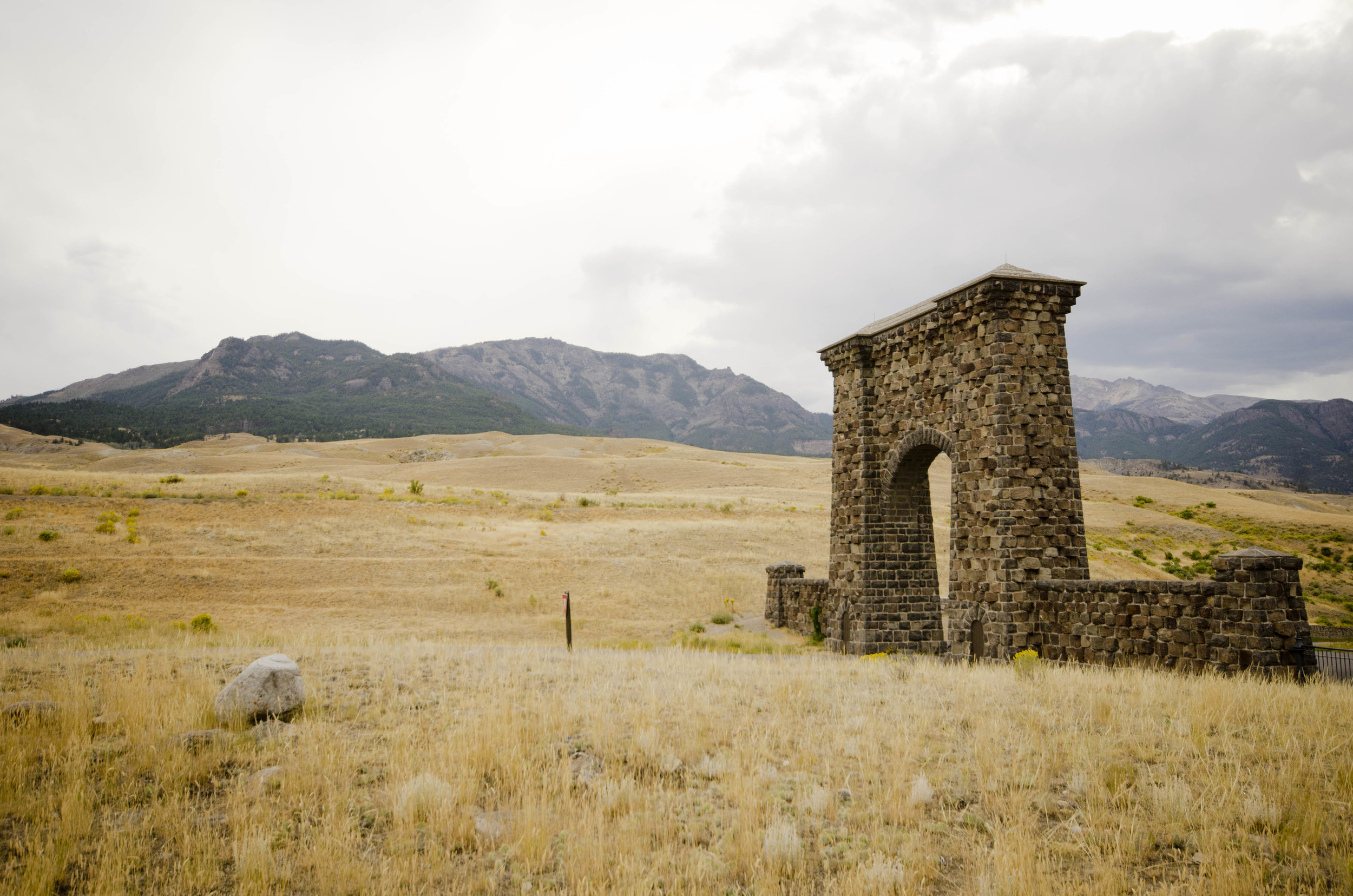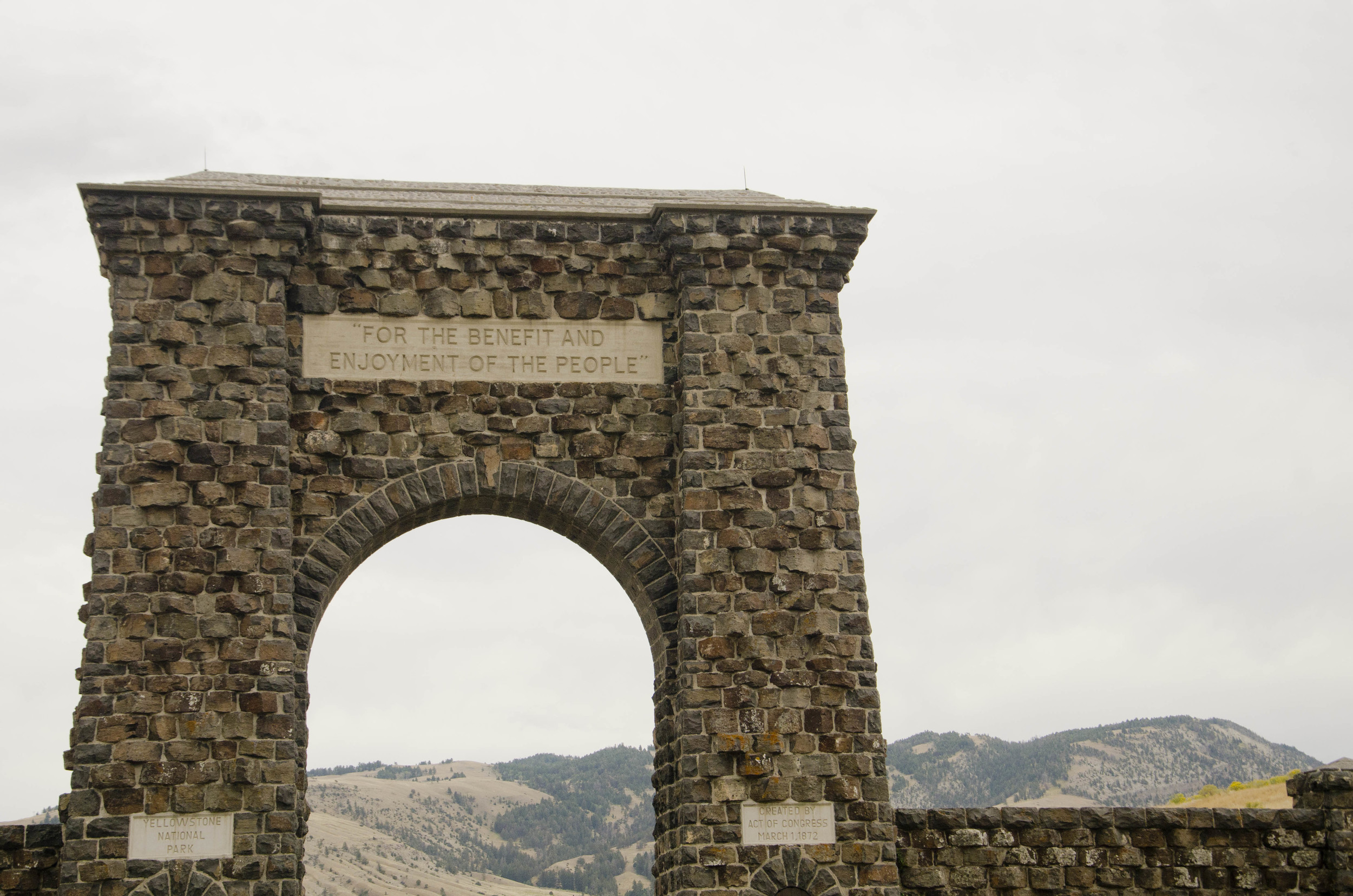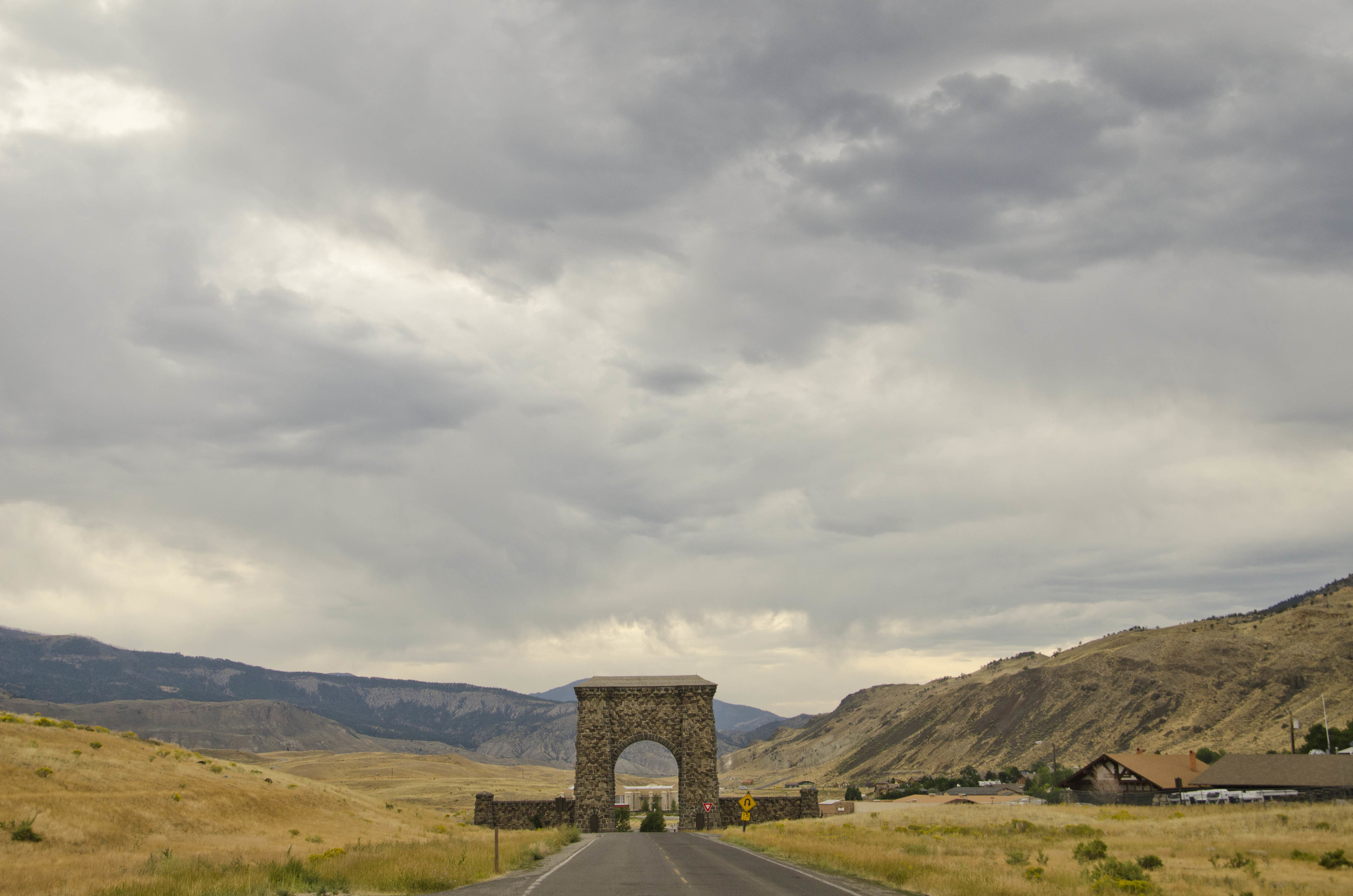 And you see the city - the business of Yellowstone - which makes you want to put on corsets and old timey things. But you don't have to do that.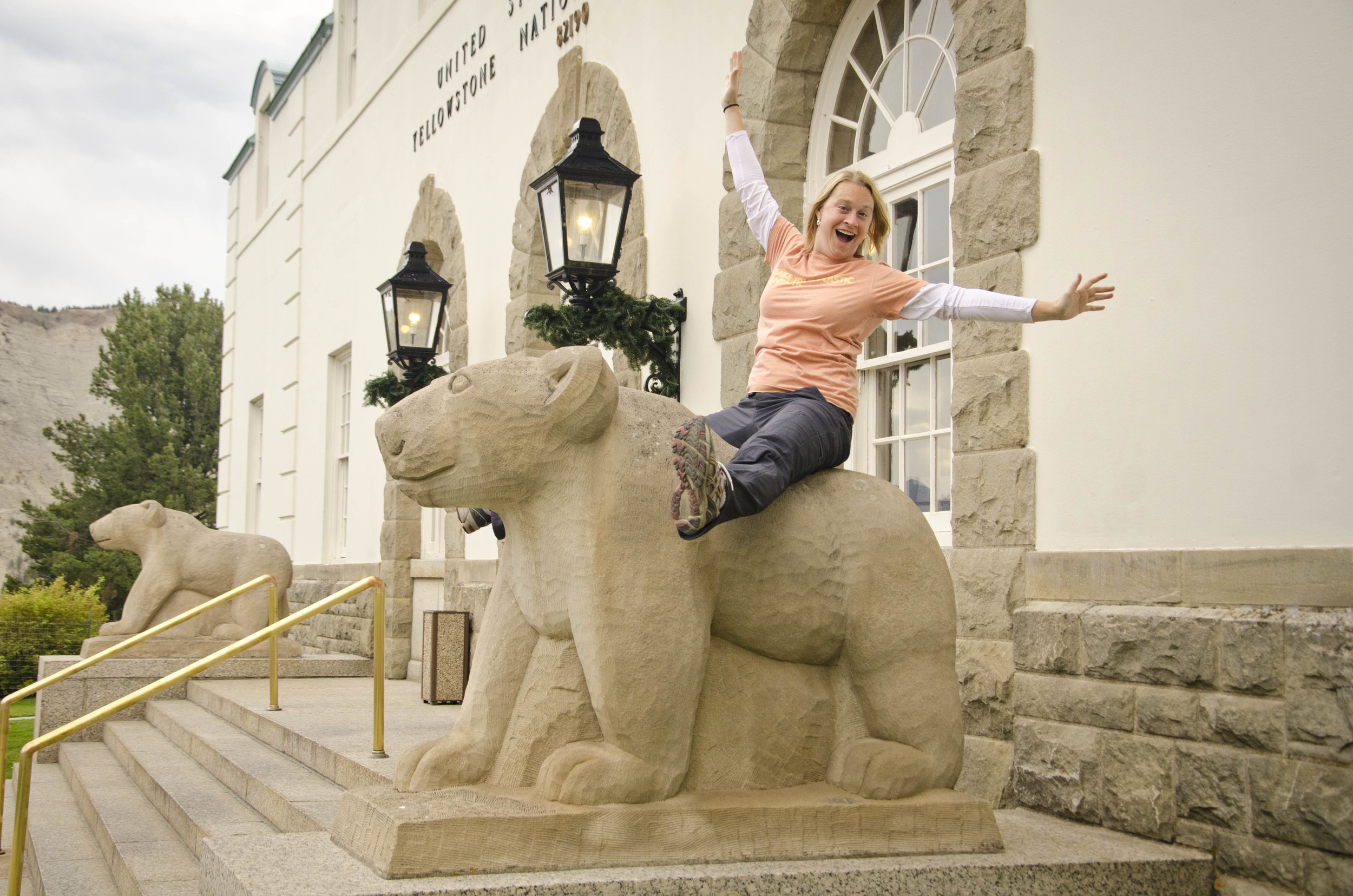 And it is a good thing, because I imagine mounting the post office bears would be difficult in that old timey garb.
My favorite discovery was not the lodges and restaurants but the Justice Center. It is a very big building. I liked imagining all of the things that would have to happen at a Justice Center.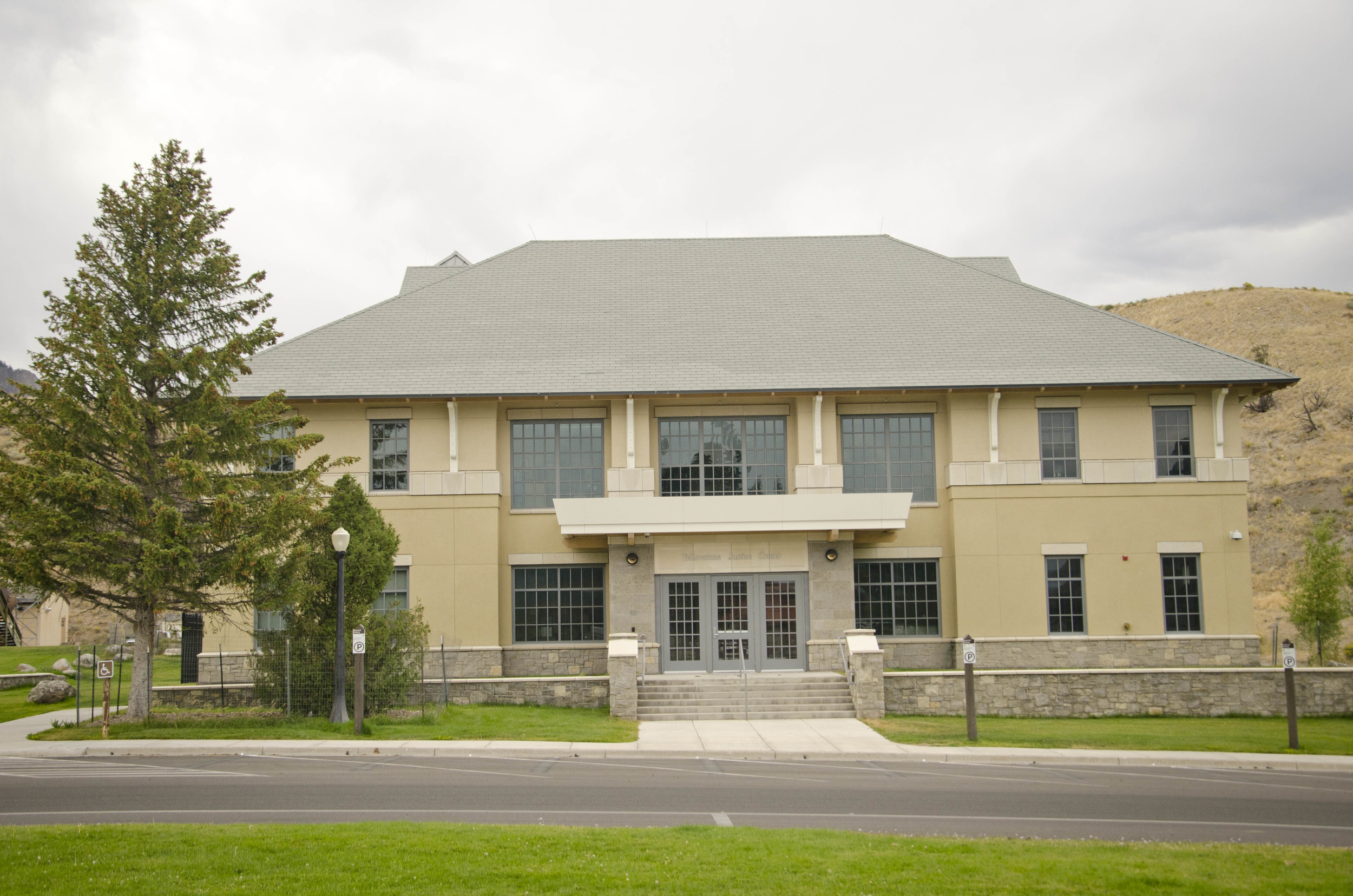 In my imaginings, bison were sent there for scratching the trees to hard.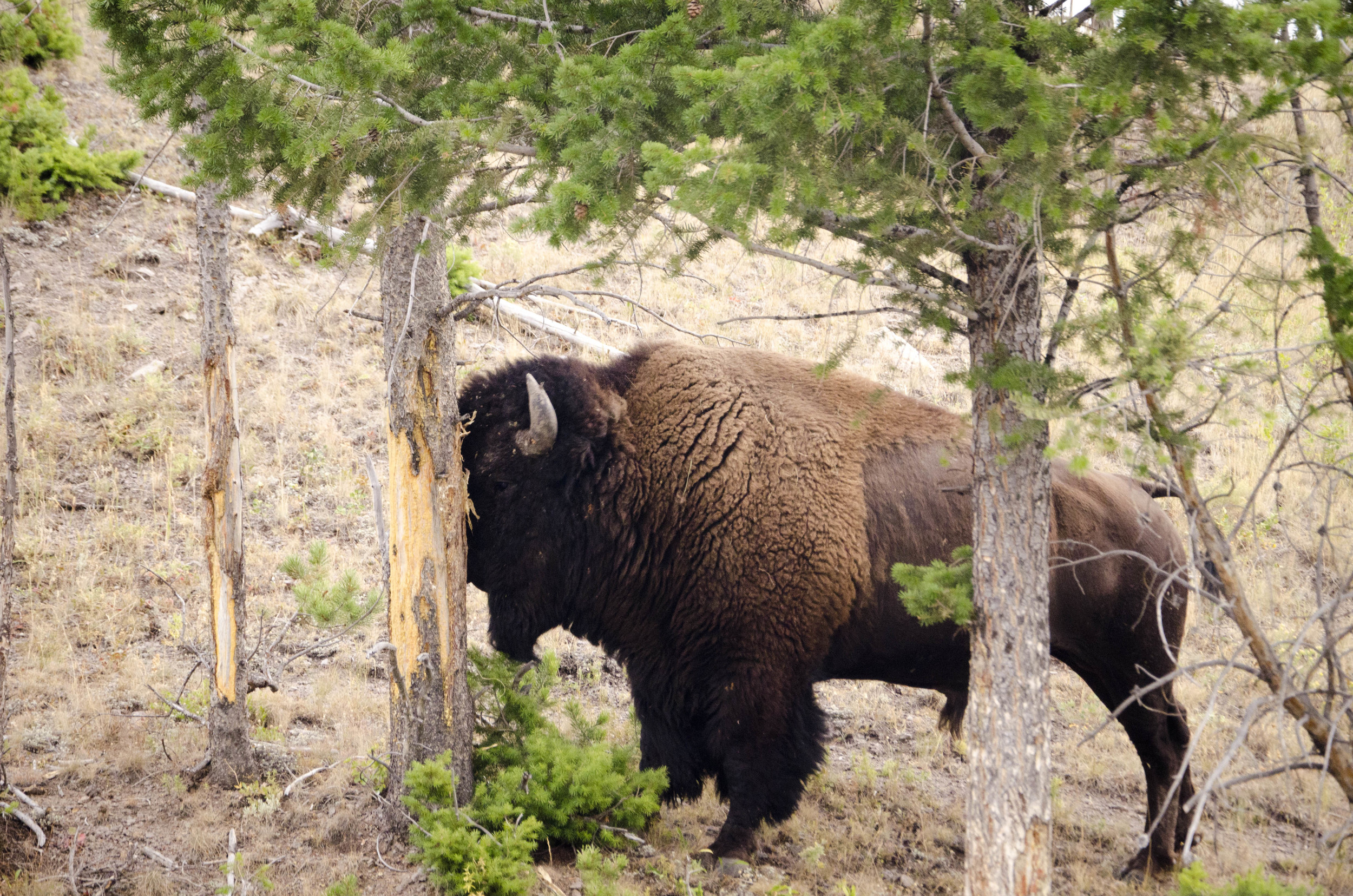 Busted.
I love the last hour before sunset. It adds magic and drama.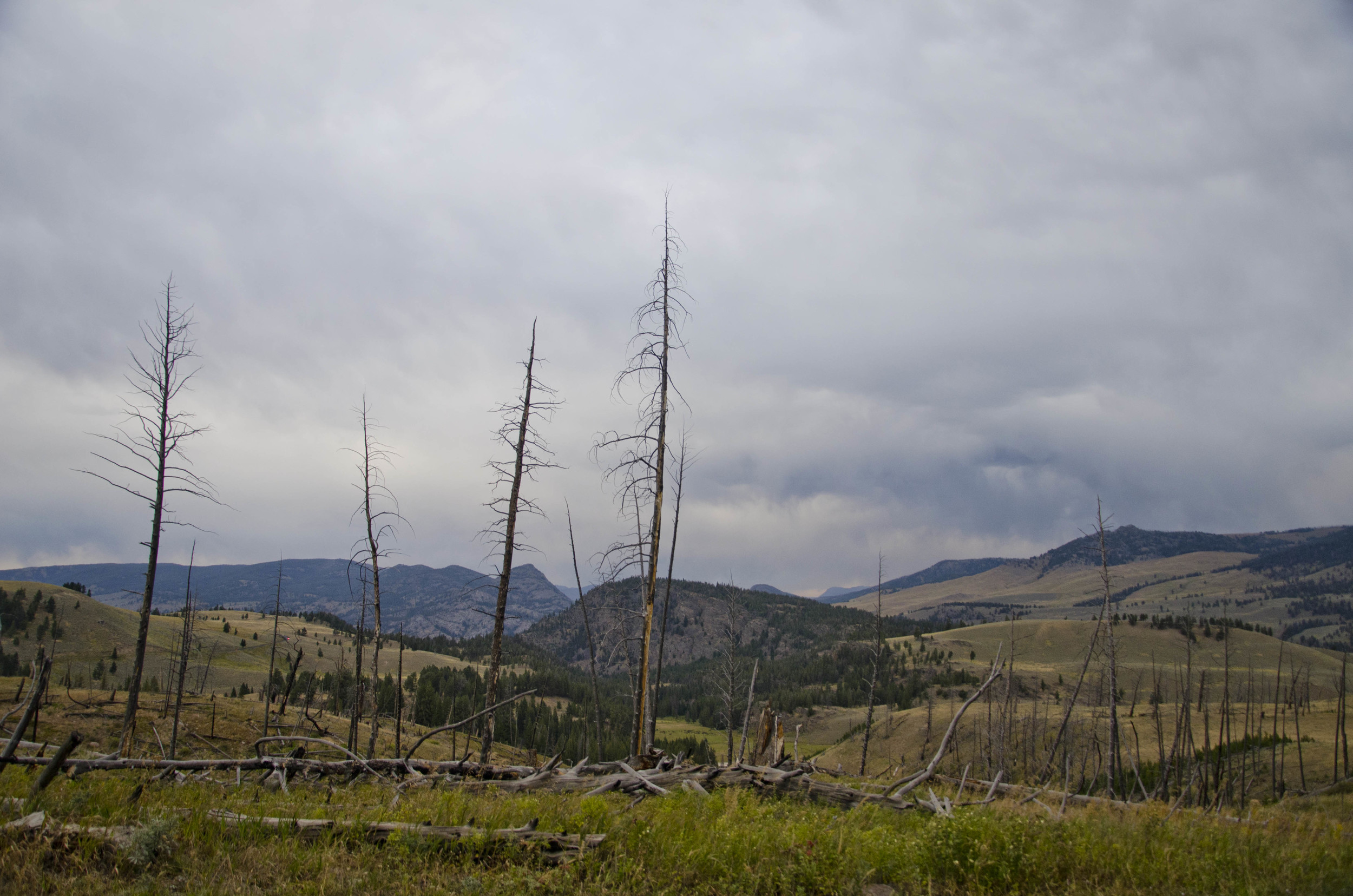 And tonight was as dramatic and cloudy and beautiful as ever.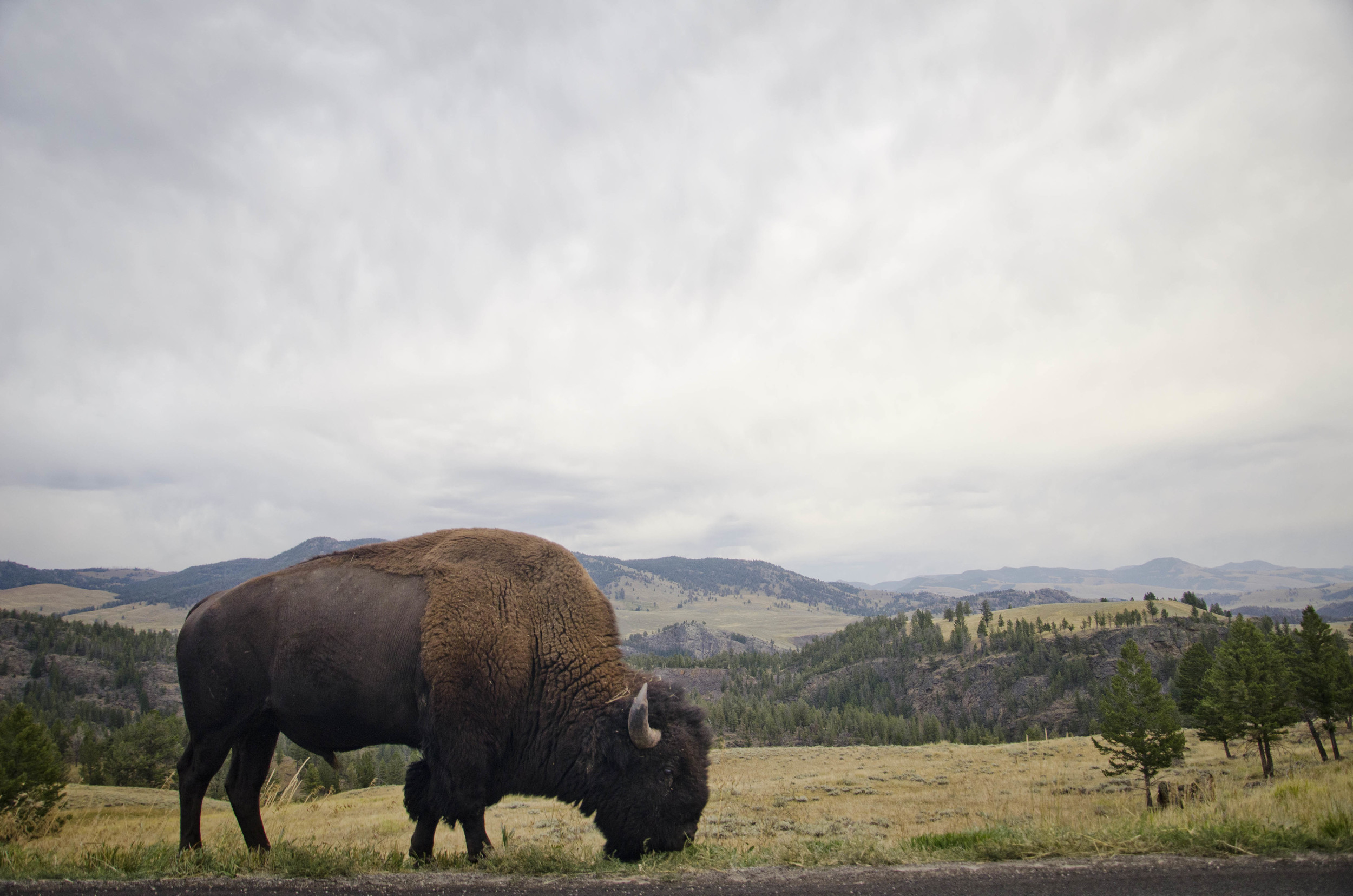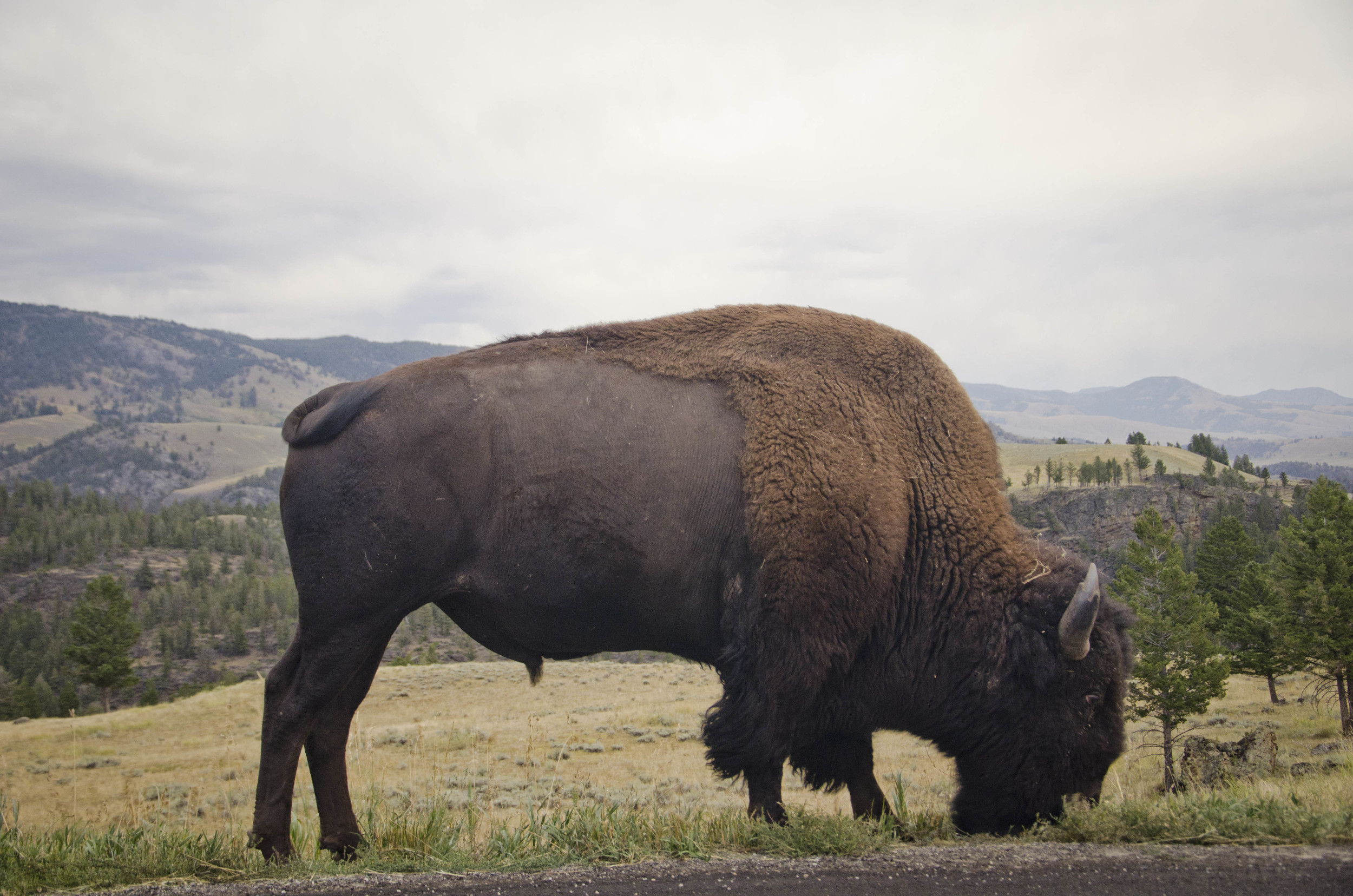 And we drove by the Grand Canyon of Yellowstone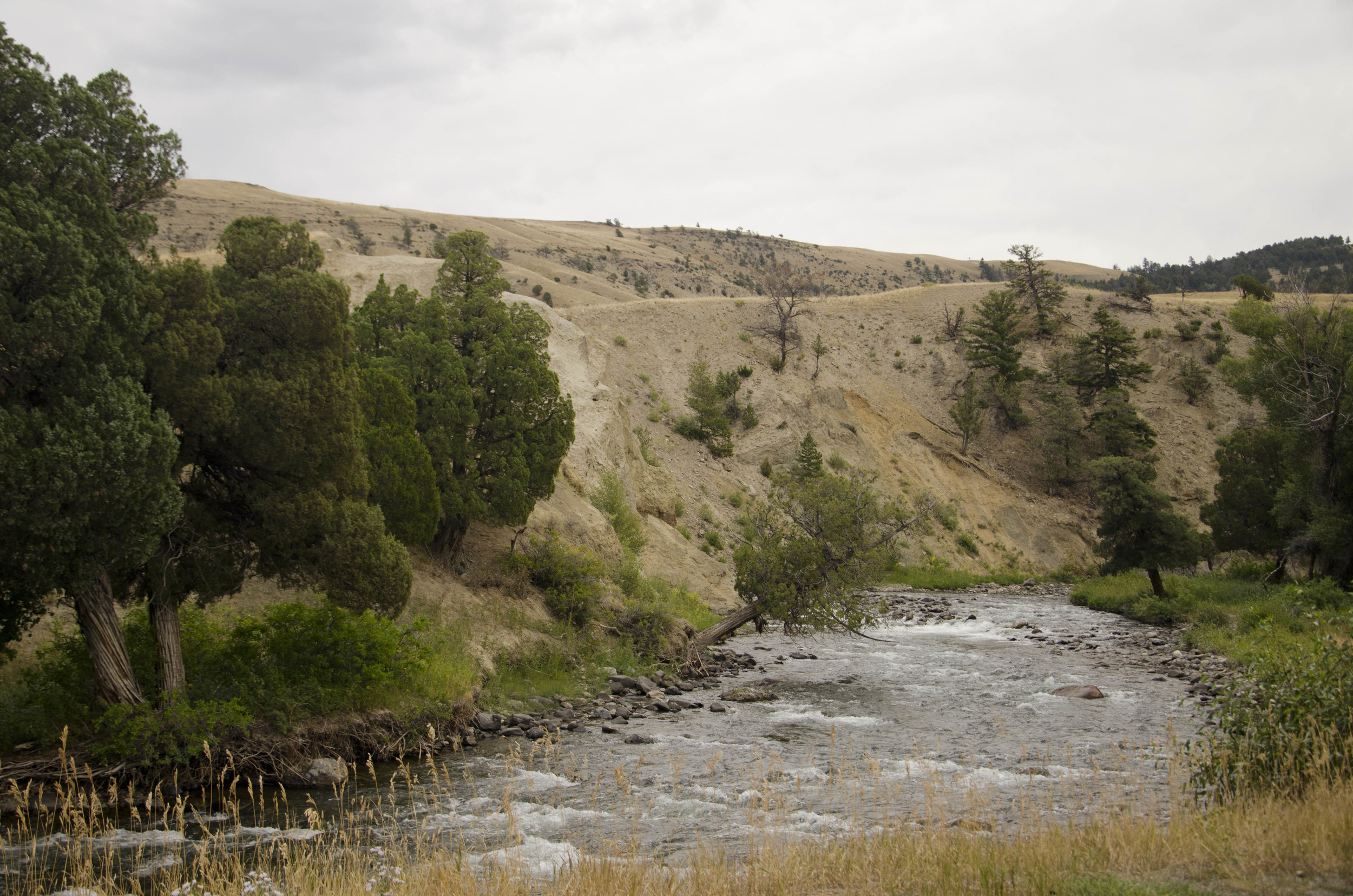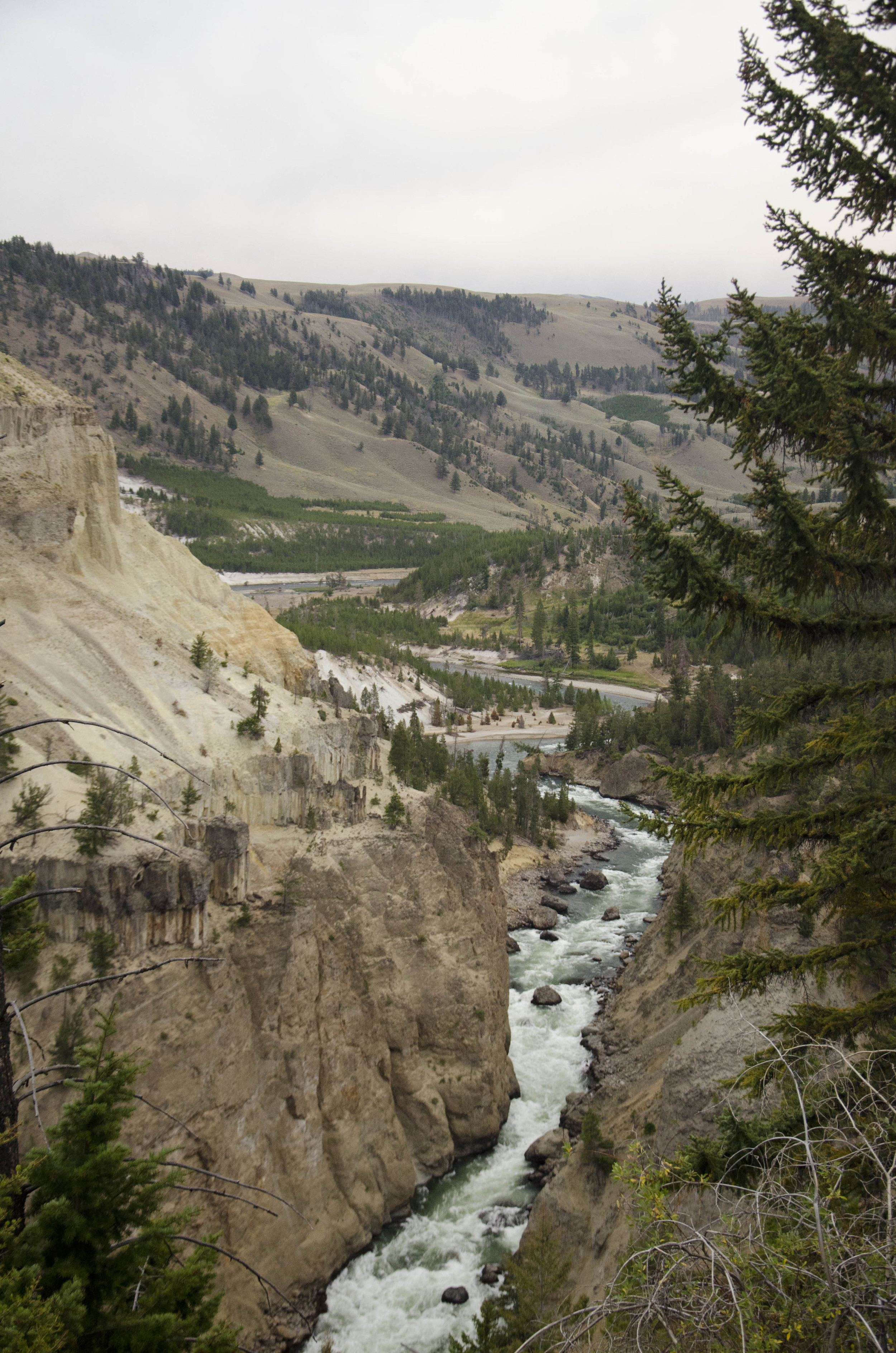 And at one point, I stopped the car just so I could take all of the photos - a 360 degree spin of photos. And now I cannot settle upon just one.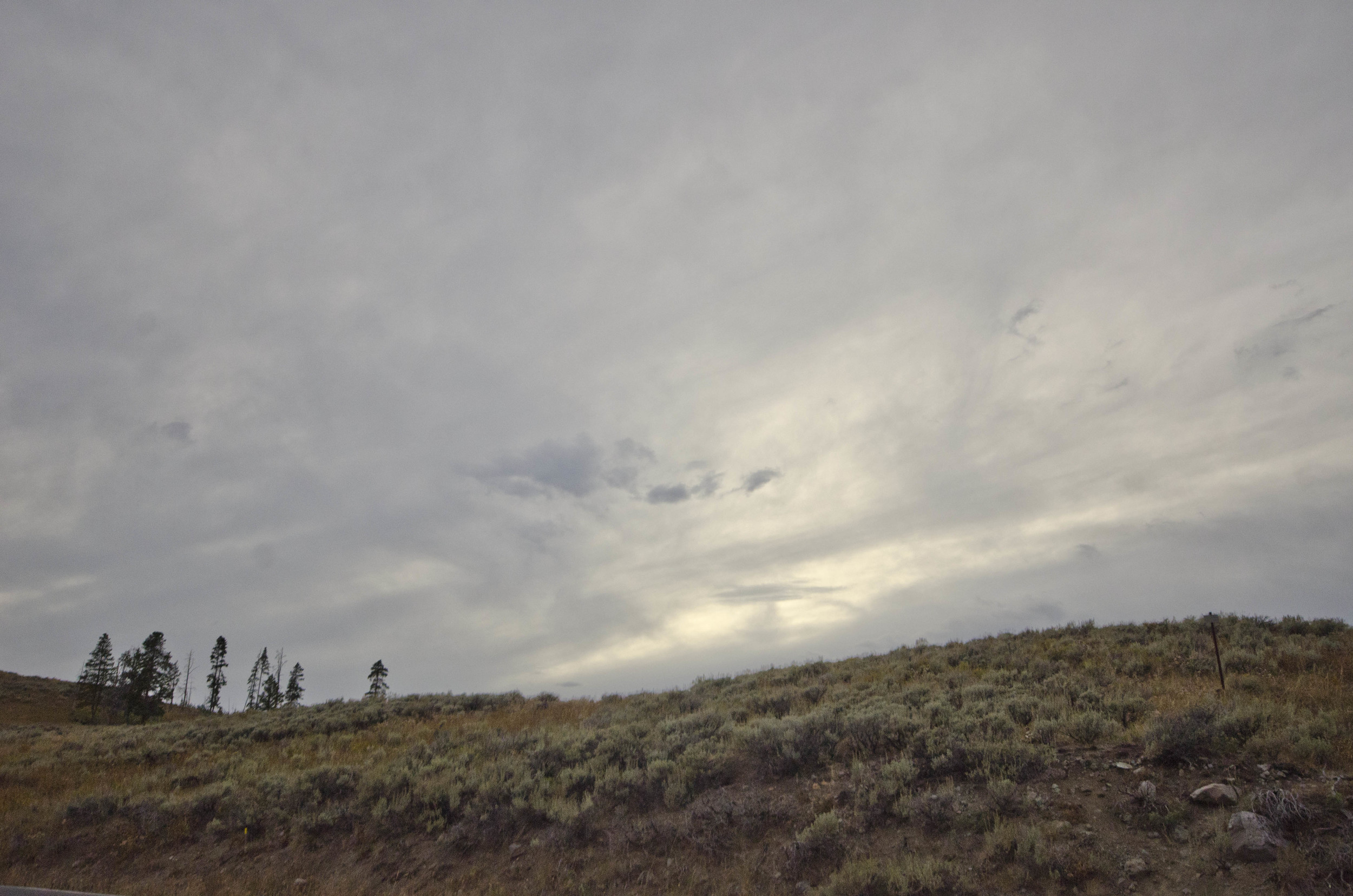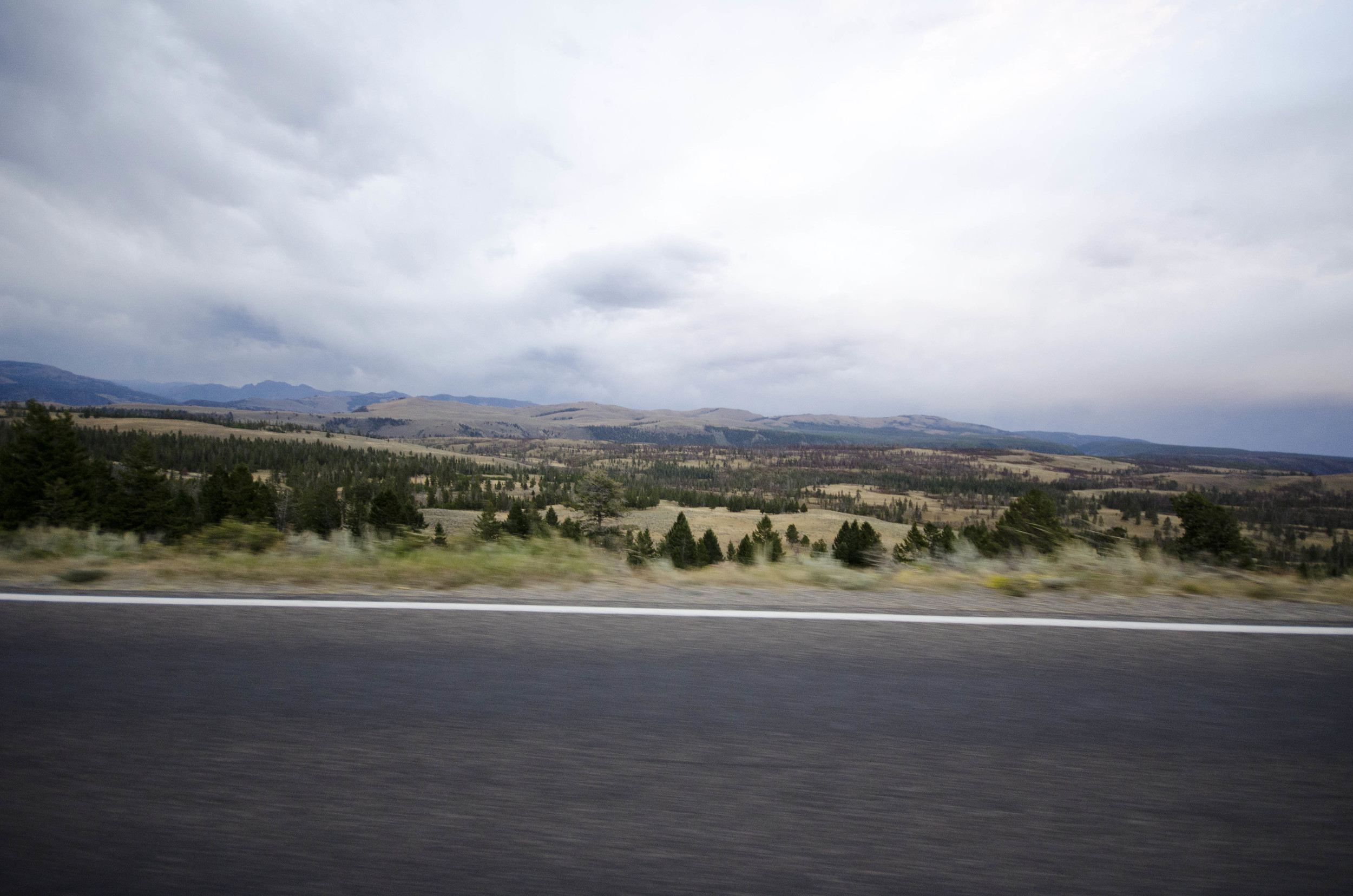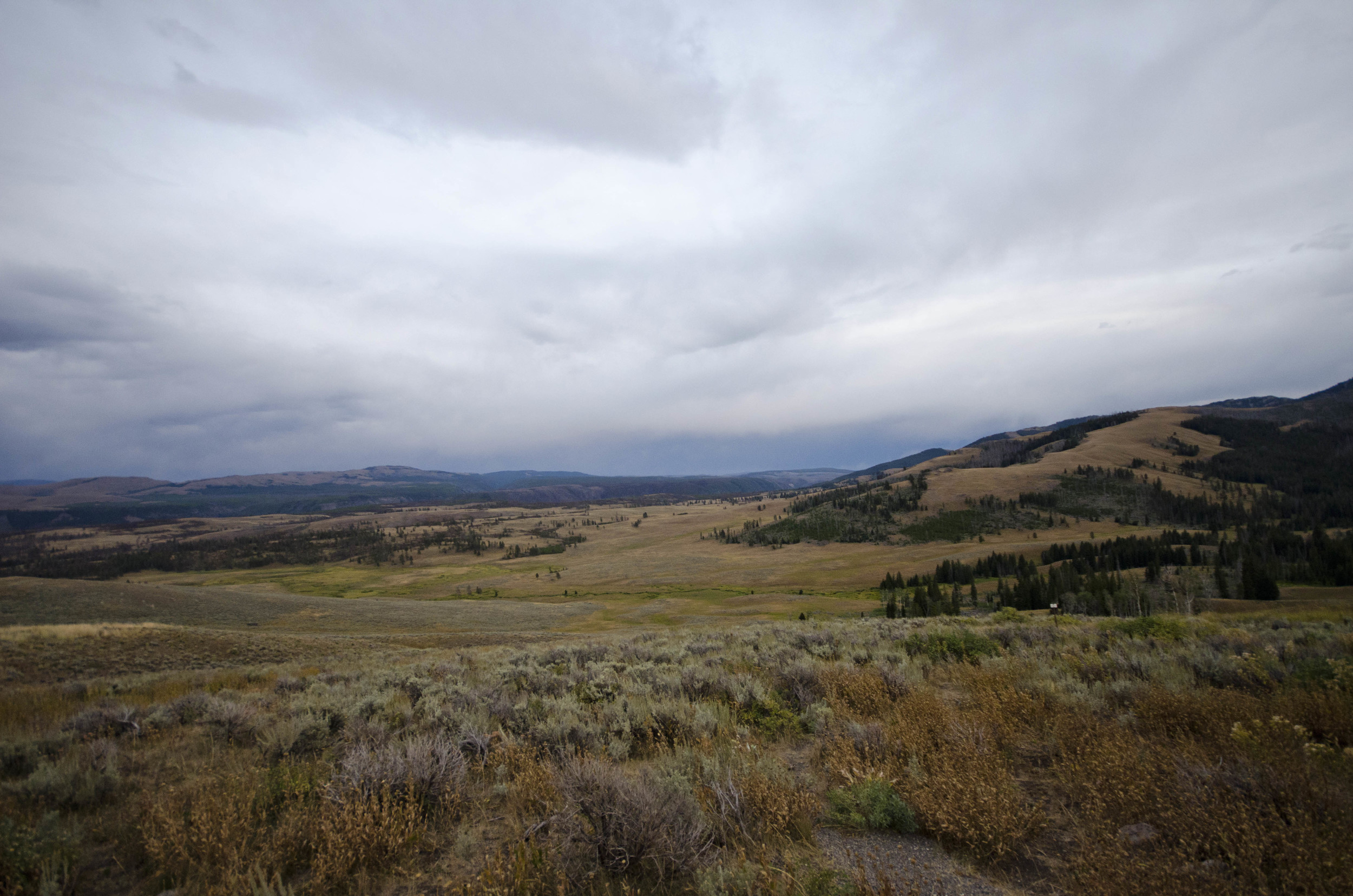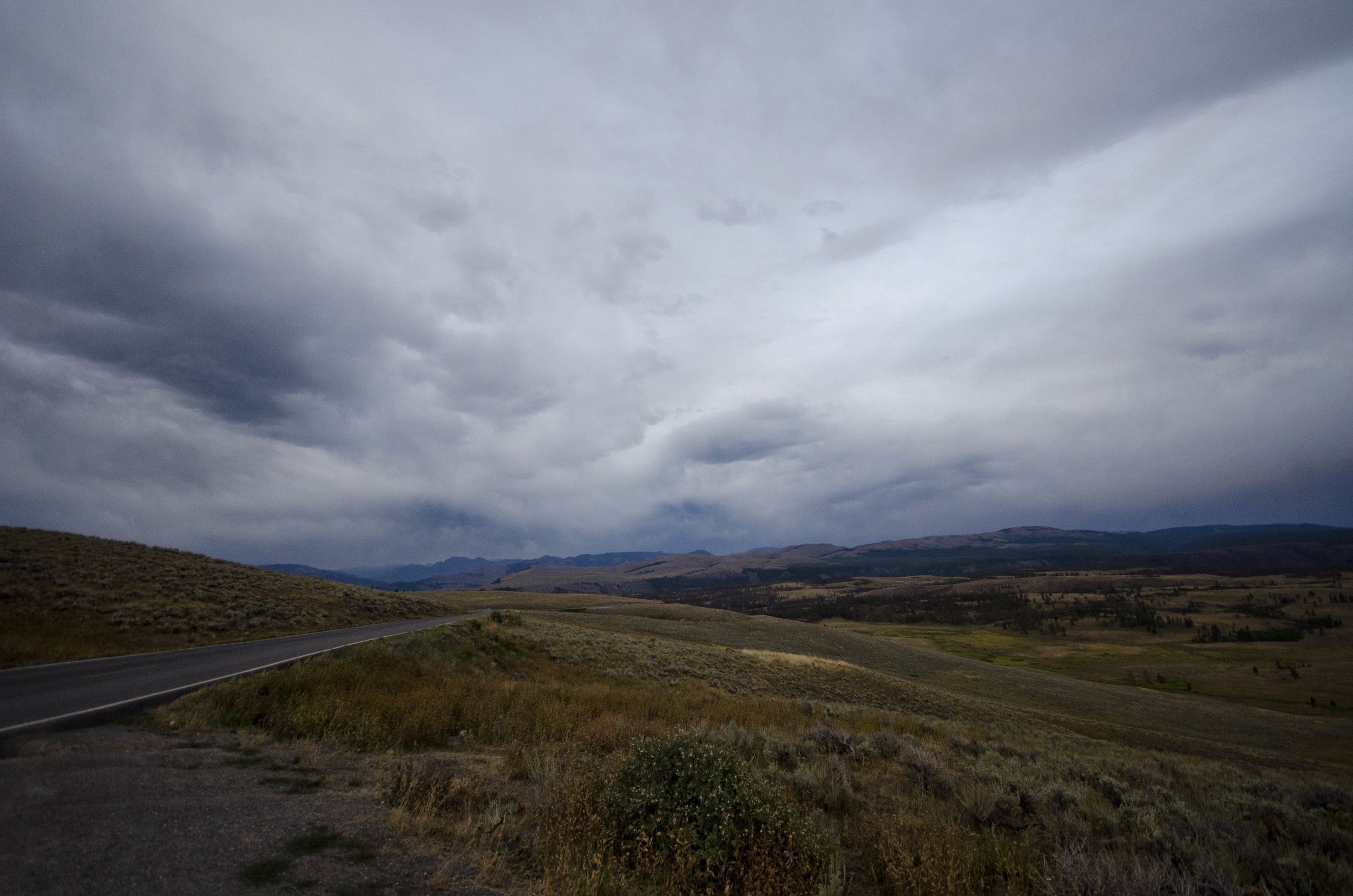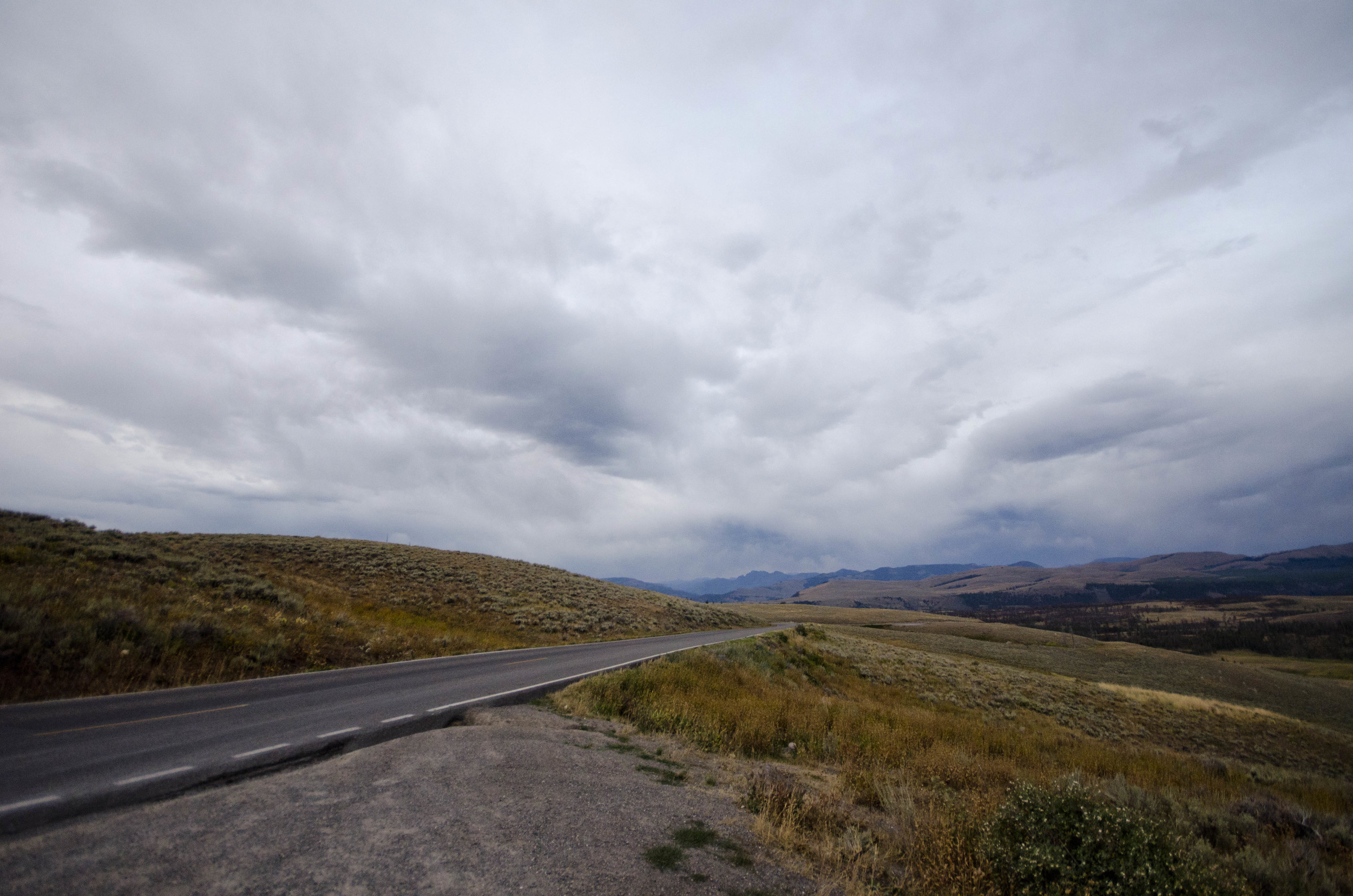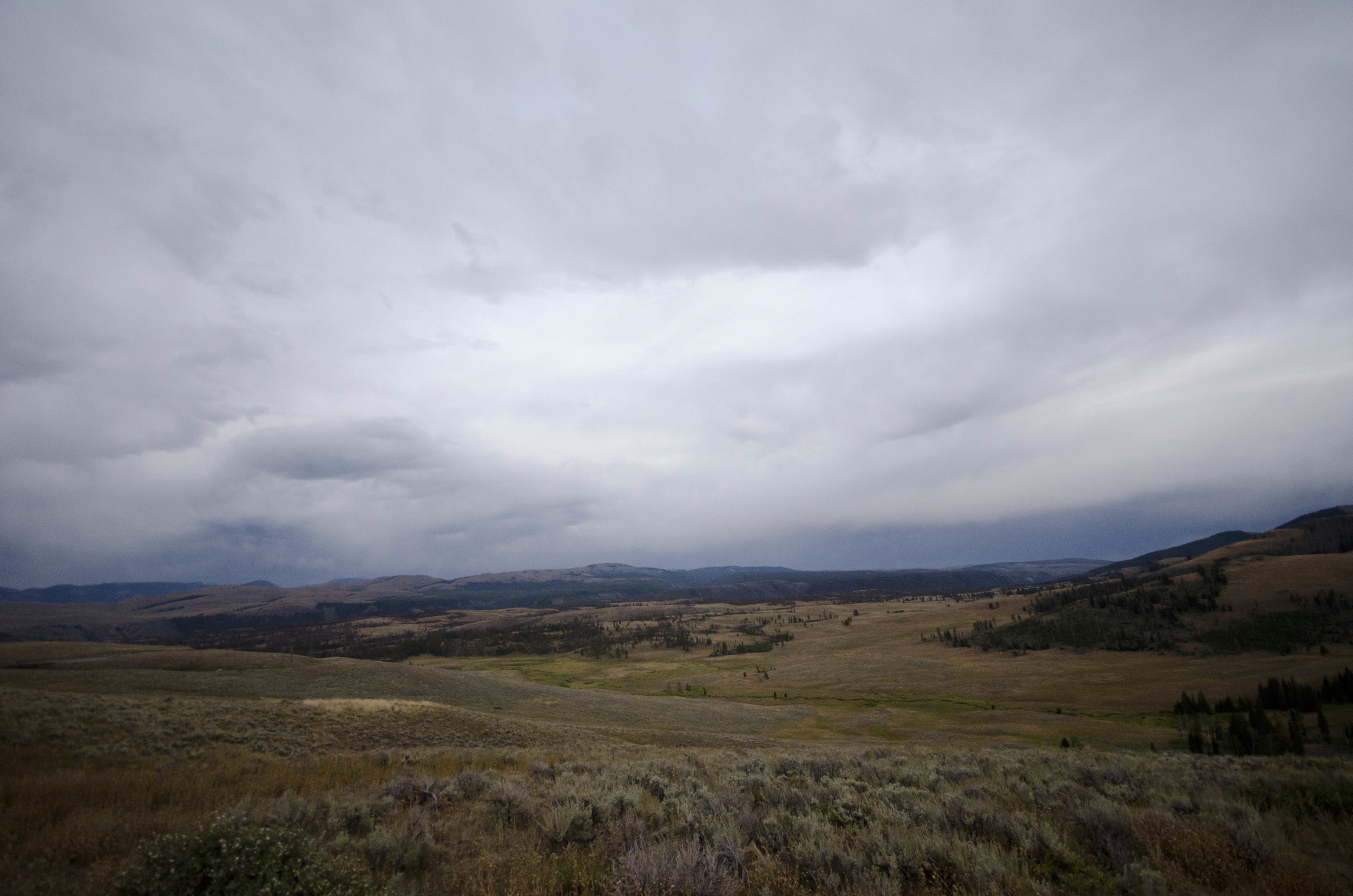 I mean, you can completely understand why this became the first National Park ever ever. This had to be saved for the betterment of us all. Oh thank you thank you.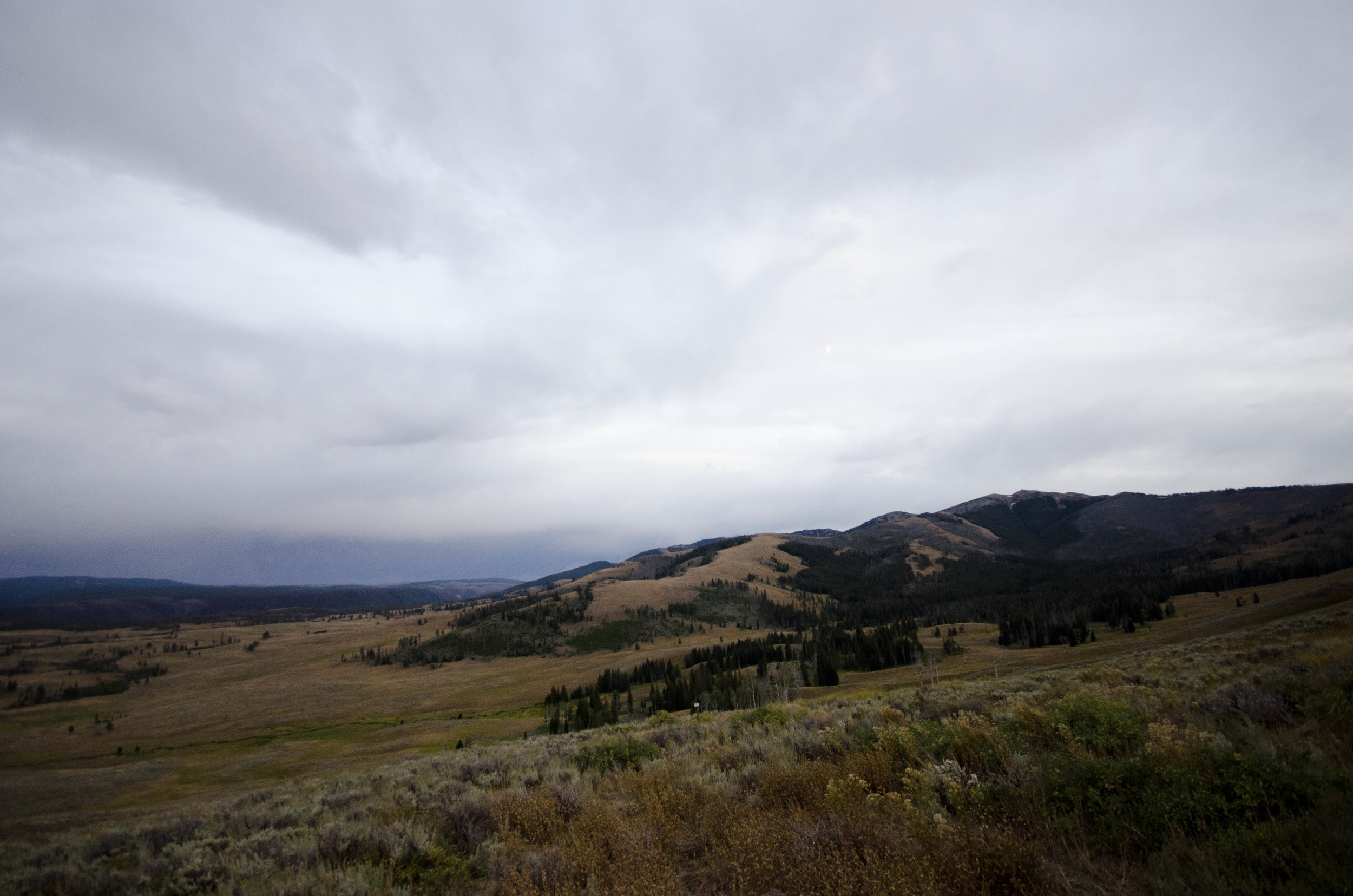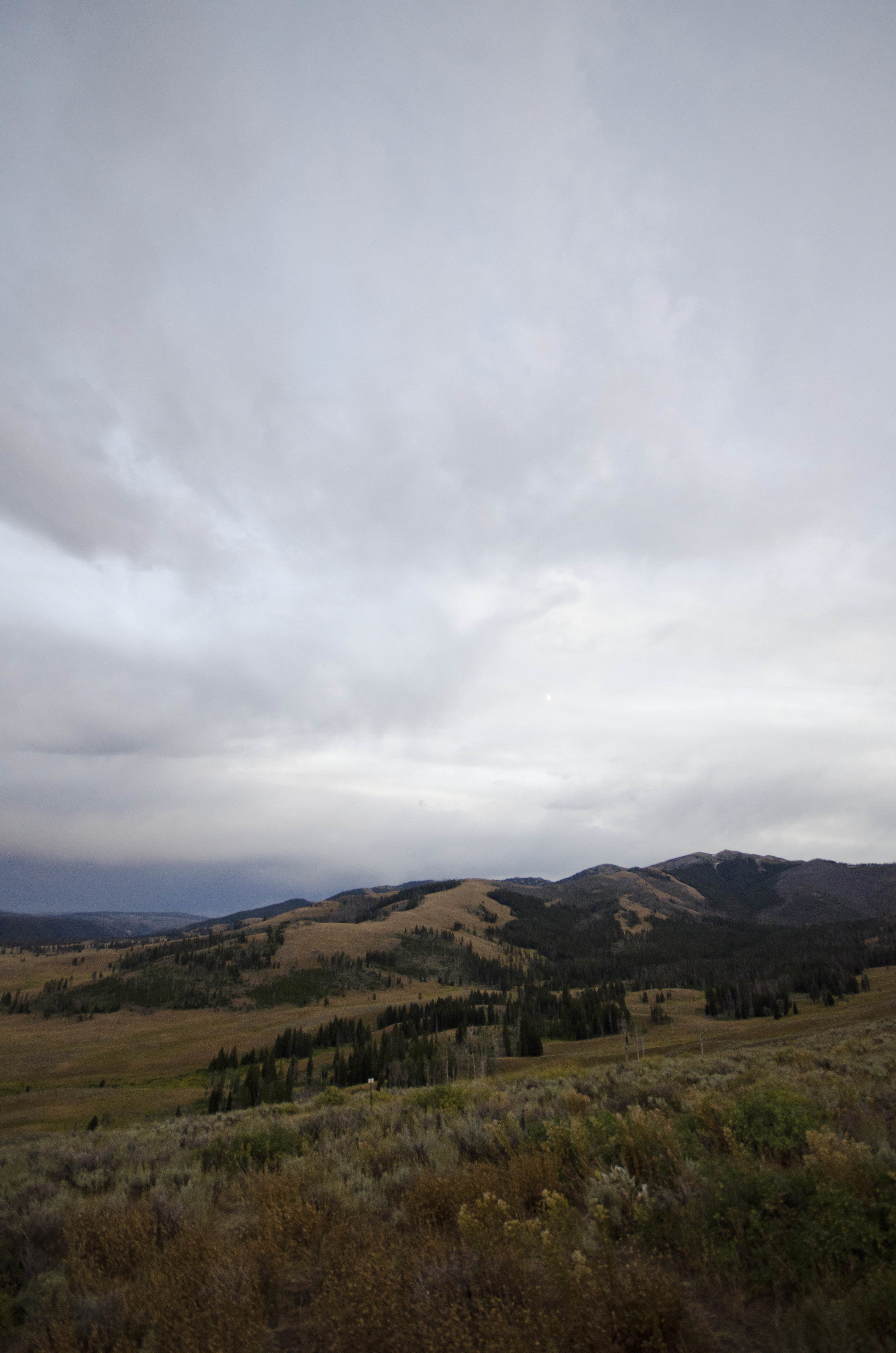 It was wonderful and we slept in the cabins near Canyon Lodge and that was wonderful and I am travelling with two wonderful friends and it is all so wonderful.